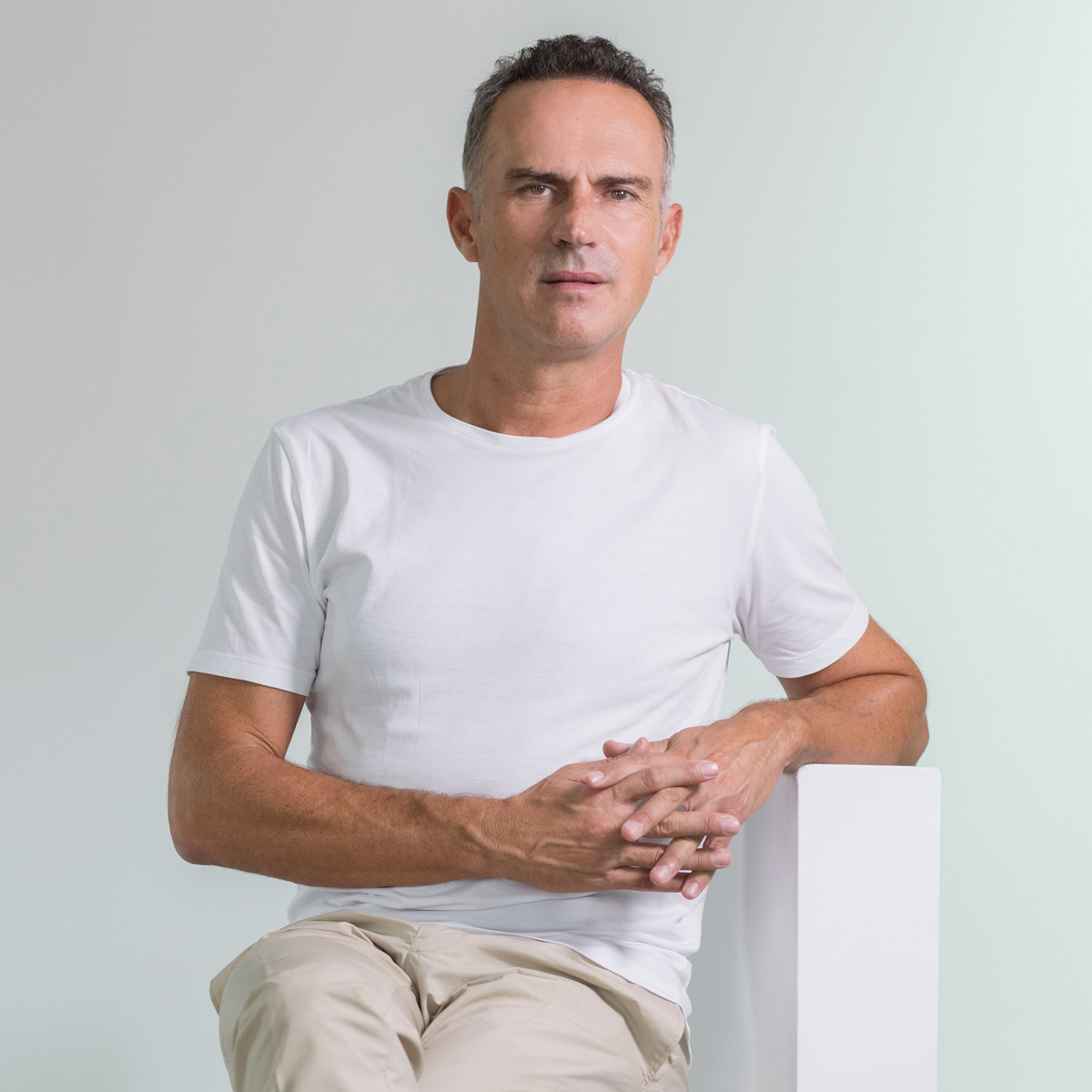 Trained as an architect, Ramón Esteve approaches design in a holistic way. In 1991, he founded Ramón Esteve Estudio with the premise that architecture is a global discipline. In every project, he finds the process to be just as important as the end result—without the experience and knowledge gained during the early stages, the final product could not be as strong.  
"Creativity is the result of imagining, solving and surprising."
Esteve continues to apply his personal, studied approach as he provides design solutions for spaces, objects and brands out of his namesake studio, while also collaborating on new design pieces with brands like Vibia, Vondom and more. From wall lighting to outdoor furniture and even an innovative combination thereof—like his new collection of opaque injected polyurethane that gives a subtle glow from integrated LEDs for Vibia—Esteve's designs remain on the cutting-edge of the industry while valuing clarity, simplicity, consistency and harmony.
"Several of the constants of our work are the search for harmony, serenity, timelessness, atmosphere, universality and contextualization."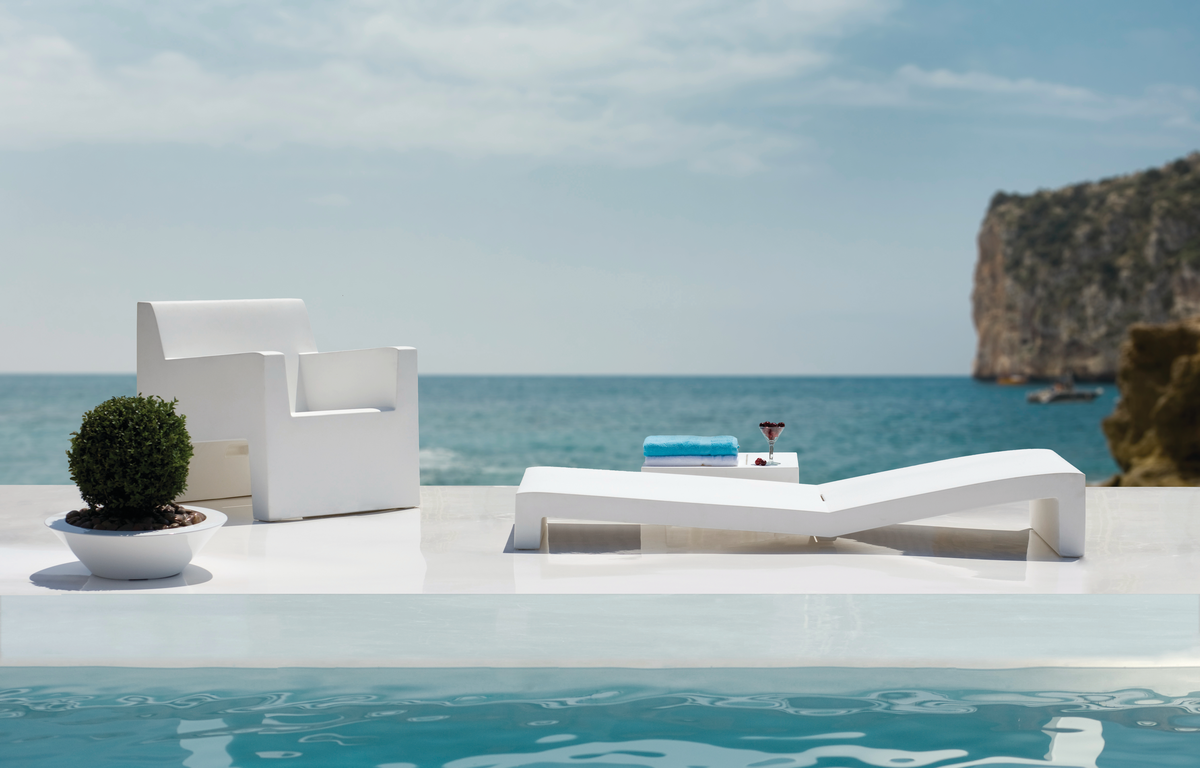 Origami for Vibia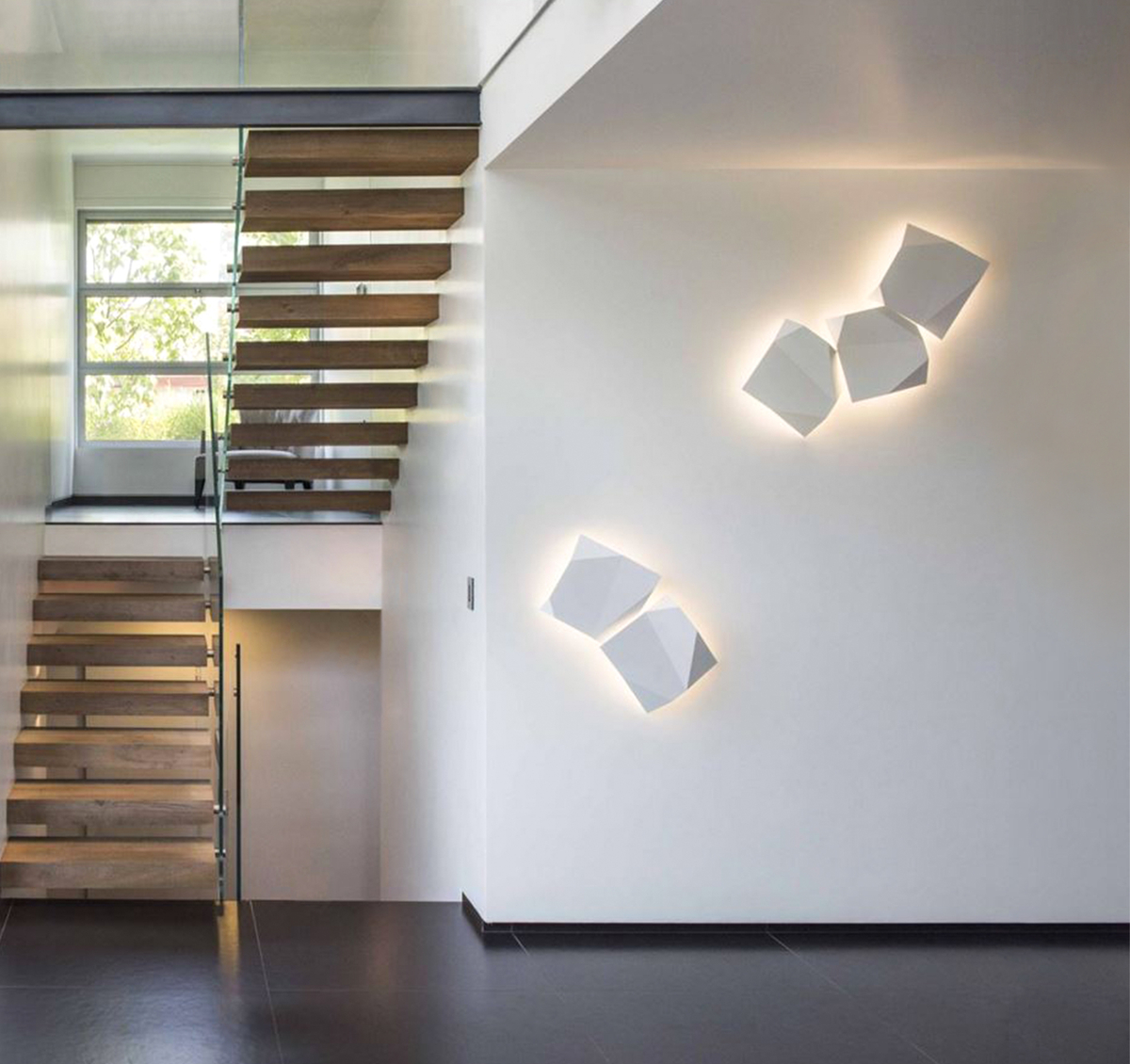 Inspired by the traditional Japanese form of paper folding art, Origami's decorative form casts awe-inspiring shadows and patterns against any wall to which it's adhered. Transforming a wall's surface into a light sculpture, Origami creates beautiful shapes during the day while night allows the design to truly come alive. Bridging creativity and functionality, the light leaflets can be arranged in a number of customizable compositions while the collection's electronic TRIAC dimming technology allows the pleasing light to reflect any change in feeling or mood.
Vela for Vondom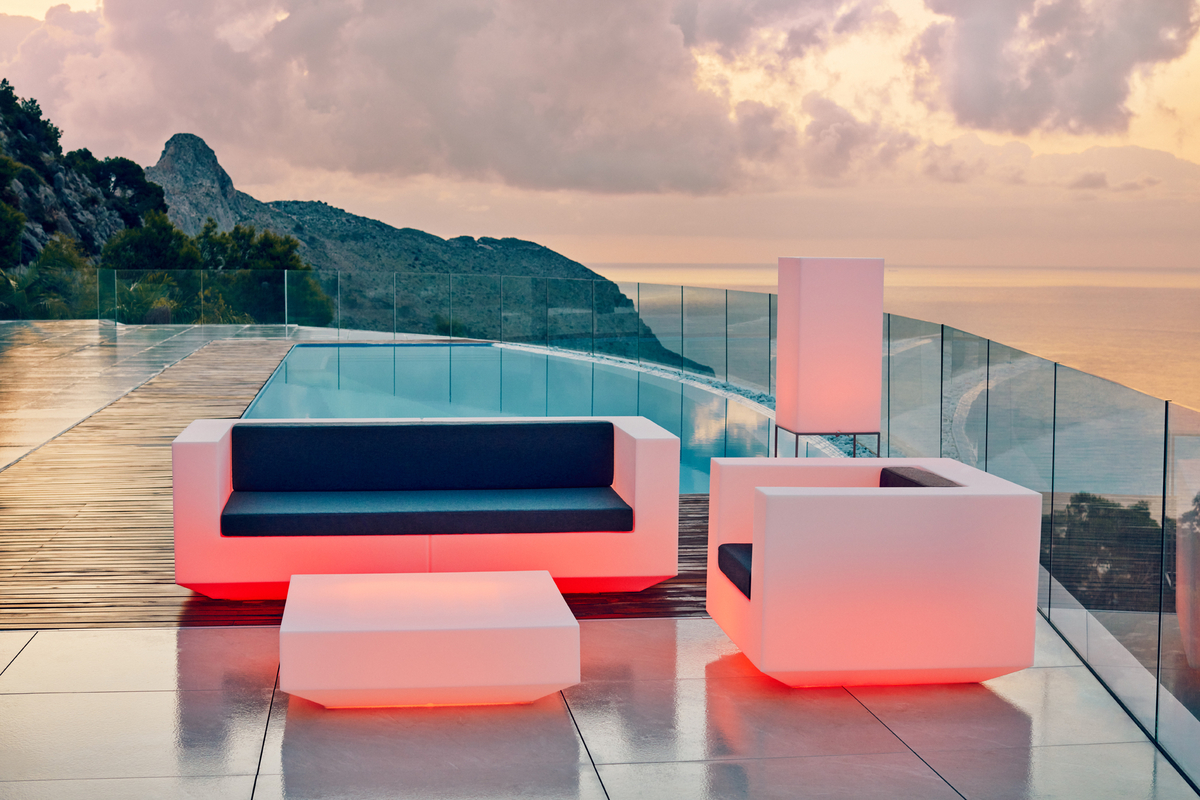 Featuring thick cubic bases, Esteve's sleek Vela Lounging Collection for Vondom is designed with recessed bottom angles to give the magical appearance of floating just above the ground. The modular collection, including tables, chairs, daybeds and more, offers high flexibility and comfort while being made with 100% recyclable material to withstand extreme weather. Particularly special is Vela's innovative—but optional—internal LED remote lighting system which radiates an enchanting glow at night.
Faz for Vondom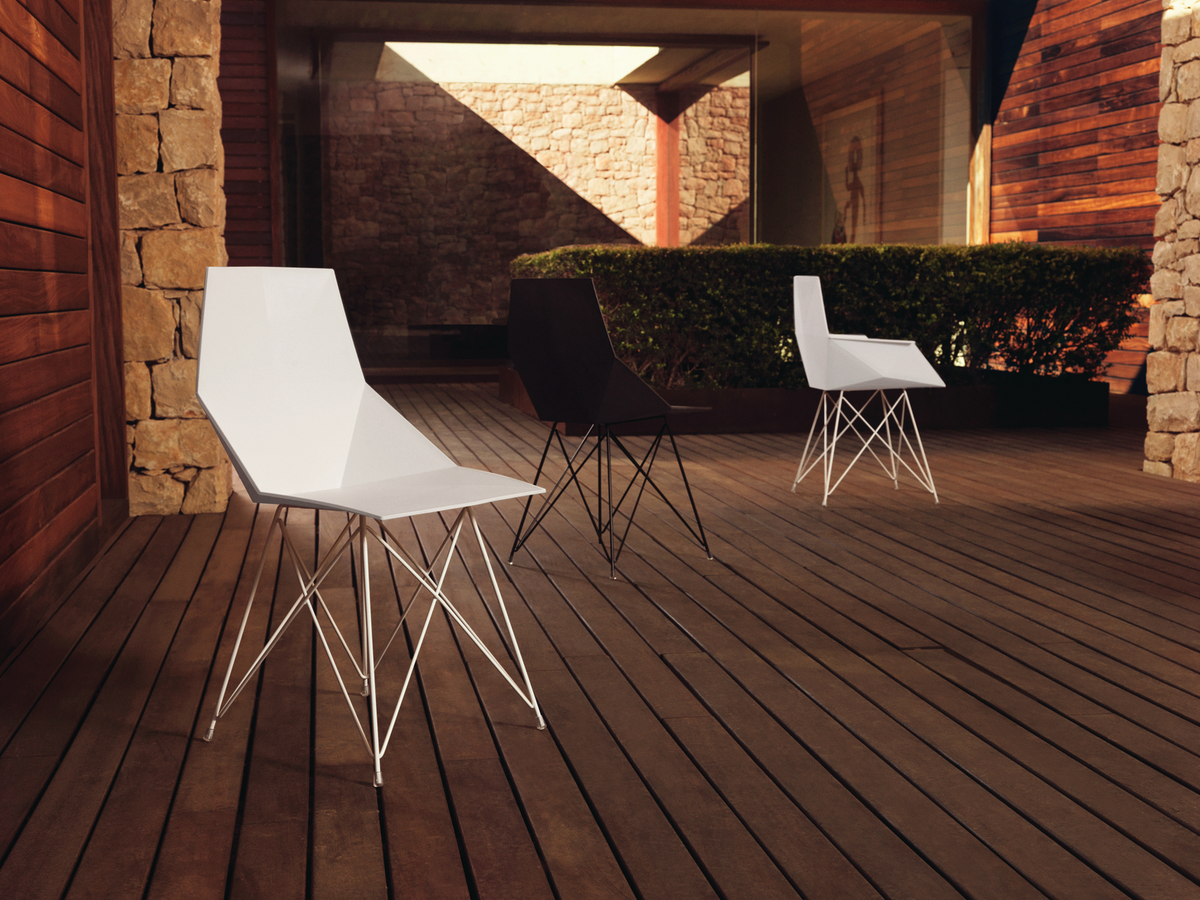 Esteve's first outdoor furniture collection for Vondom, the ergonomic Faz collection is comprised of modular sofas, armchairs, tables and planters. Using the latest technology of rotational molding, the collection takes on a surprising shape reminiscent of crystallized quartz. Highly geometric in form, the Faz collection adds a sculptural element to the spaces it inhabits, and like the Vela collection, is both modular for flexible arrangement and outfitted with internal, remote-controlled LED lighting for an unforgettable mood-setting glow.
Thesis LED Wall Light for LZF
Directional and decorative, Esteve's Thesis LED Wall Light for LZF is an "introverted light." Designed to suit quiet spaces like reading rooms, studies or a cozy, intimate corner, Thesis casts a warm glow from its minimalist, clean form. With hidden LED light shining through Thesis' wood veneer shade, the diffuser magnifies the wood's grain when lit, offering a soft, organic downlight. Having eliminated the need for traditional light bulbs, the reserved, geometric fixture results in a design singular to Esteve: One that elegantly balances functionality, minimalism and style.
(Visited 68 times, 1 visits today)