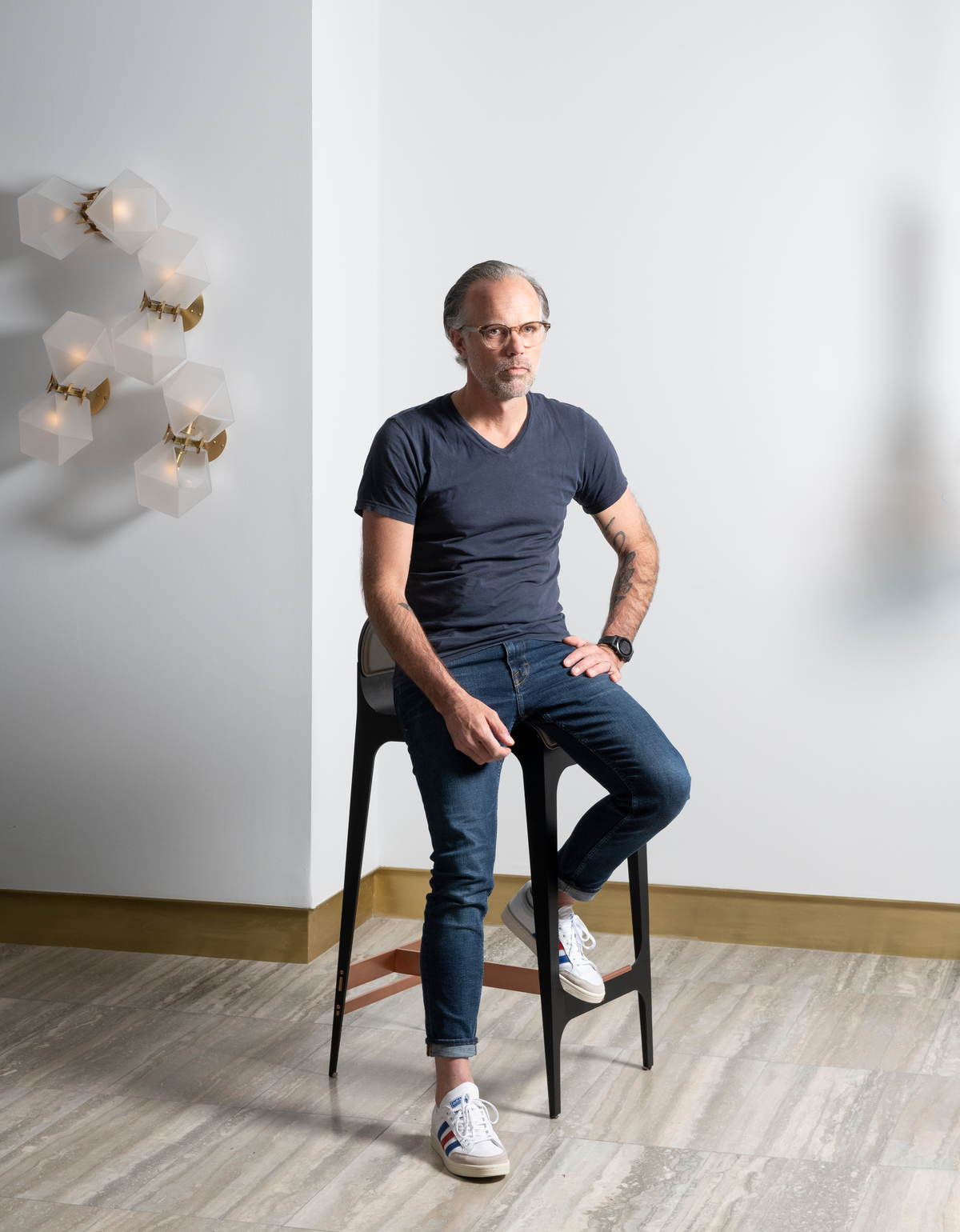 Co-founder of Gabriel Scott, Scott Richler brings a rich set of skills, creativity and style to the lighting world. Before Gabriel Scott, Richler worked in the adjacent world of architecture, and often found himself tasked with spec-ing high-end custom furniture for his clients.
It was through that work that Richler birthed the idea of Gabriel Scott: A place to bring contemporary, customizable and bespoke furniture and lighting fixtures to life for designers and architects who need to oversee every detail of a project's design. We caught up with Richler to talk design process, cuboctahedrons and creating custom lighting—seen on the cover of Architectural Digest—for Canadian celebrities.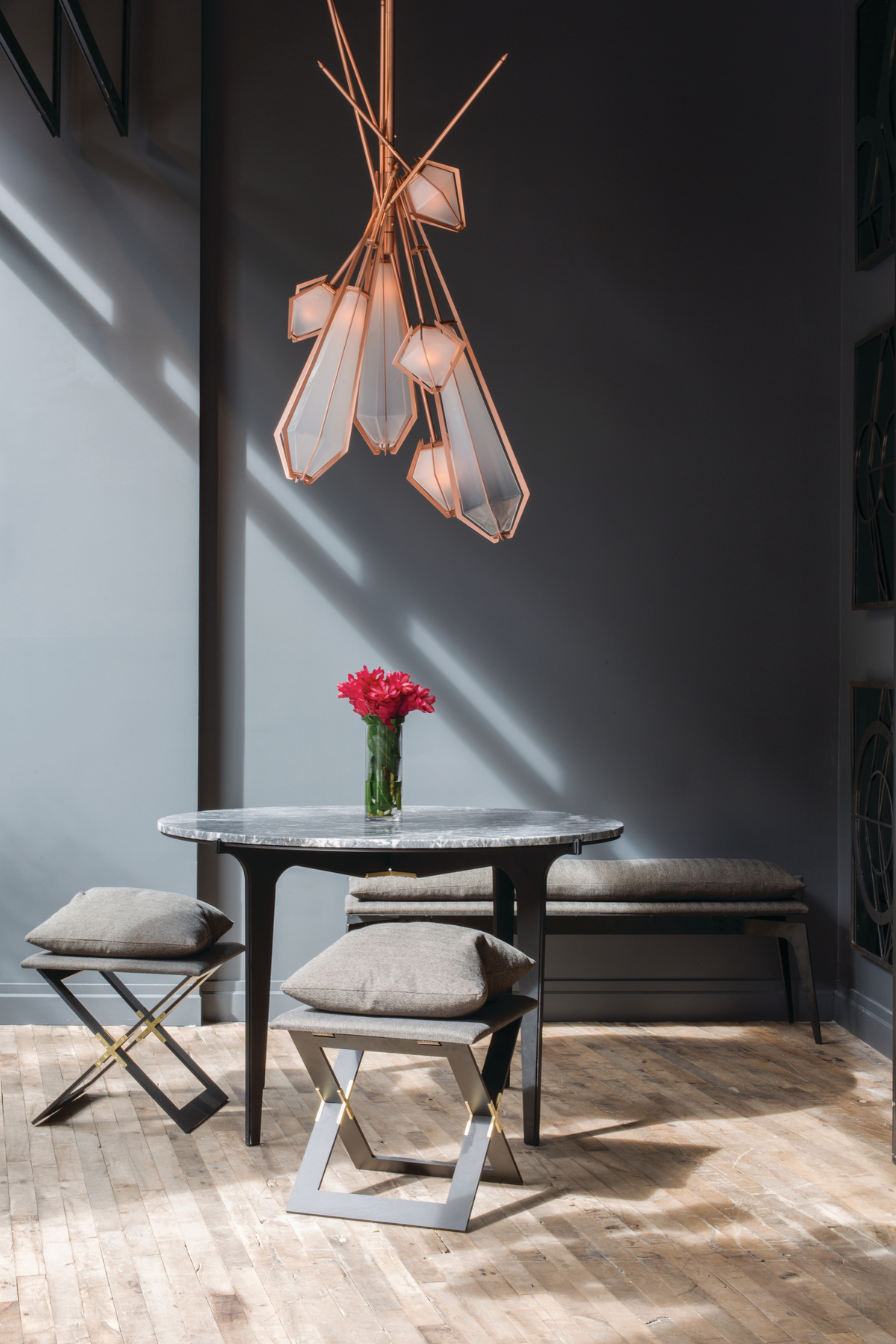 Gabriel Scott has an in-house team of designers, engineers and manufacturers that work alongside young designers. What skills do you bring to the brand's design process?
Everyone in the studio contributes to the process. Often I put forward the initial concept which is passed back and forth…often repeatedly as the design is refined. I oversee that process, but it involves the whole team.
What is your design process like when it comes to designing lighting? And how does something go from an idea to a design to an actual product?
Usually when a concept is presented, it will be put on the wall. Images will go up around it… sketches, references etc… so that the team can reflect on it. If it's a good one, the idea will grow organically as the team takes more and more interest in it. At this point, we will move to a more structured design development where we will really begin turning the concept into a fixture. This is when the industrial design process really begins as parts are developed in an attempt to address the aesthetic direction and technical aspects of lighting and production.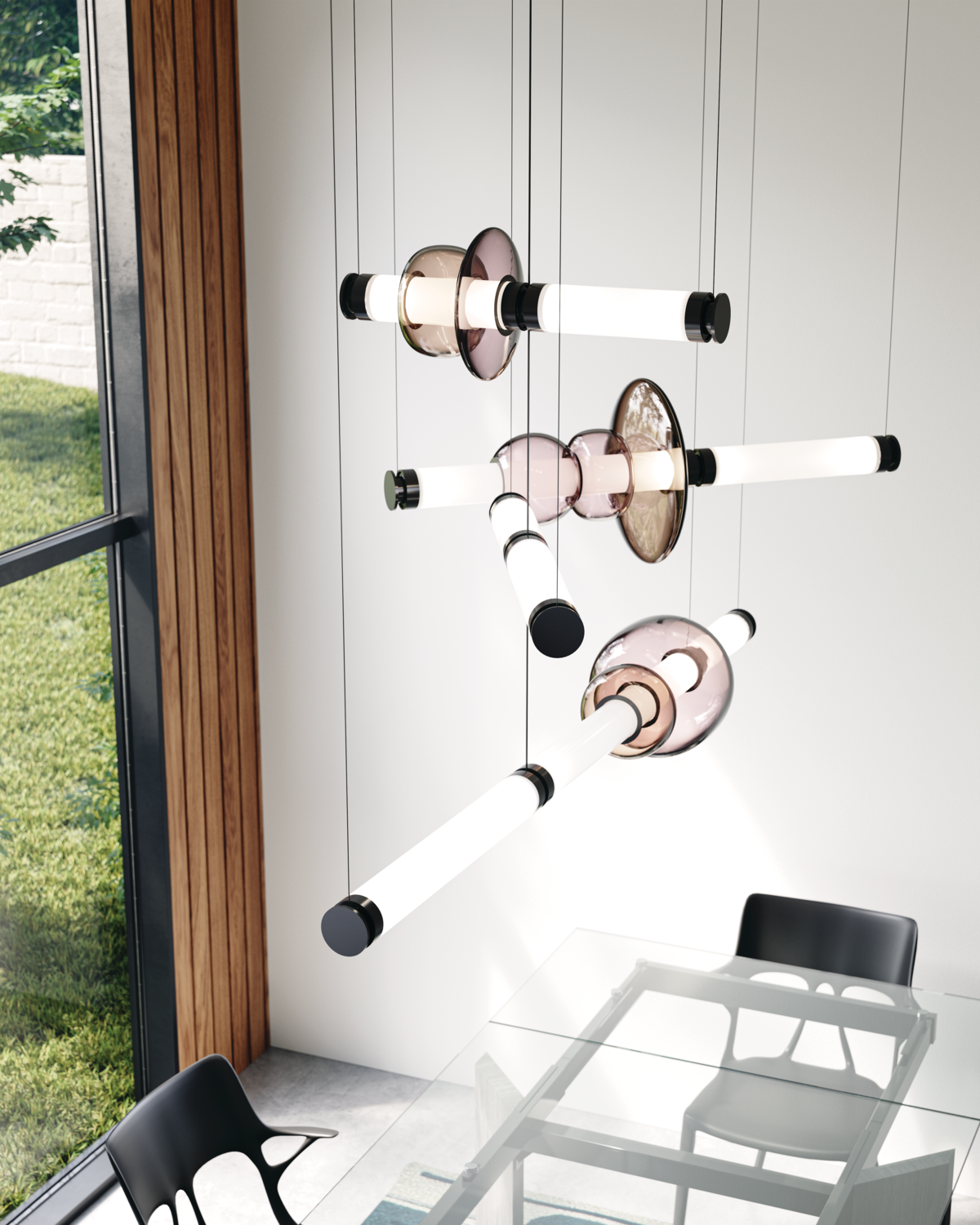 So, what makes for good lighting—is there more to it than simply illuminating a space?
So, what makes for good lighting—is there more to it than simply illuminating a space?
Do you have a favorite design or design process story?
I remember that when we developing the Welles, we knew we had to find a very specific sort of geometry if we were going to successfully express the potential of the design.
Many days and nights playing with paper and cardboard making origami and then suddenly that one fold that lead to another that began to inform the final geometry.
We finally settled on a form called a cuboctahedron because it allowed us to make those very geometric but at once organic shapes that are now recognized as the Welles fixtures.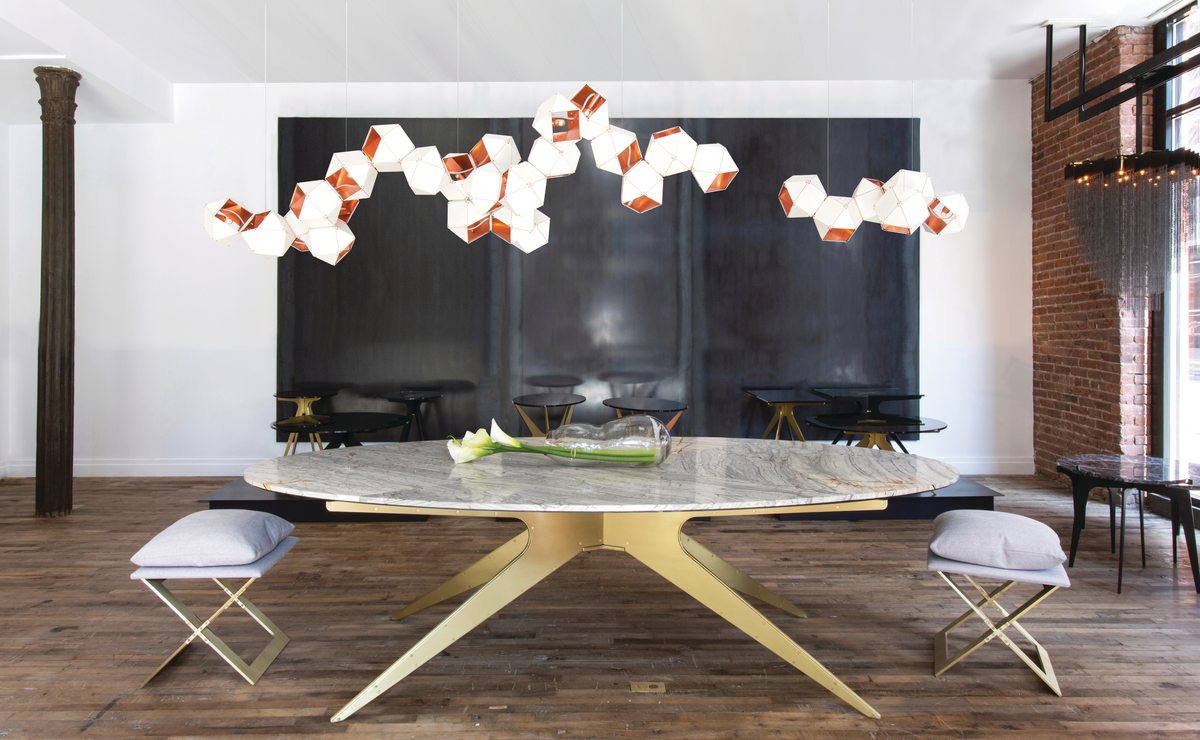 How does being a Canadian company influence your work?
I think that the identity of our work is very much influenced by our experiences as architecture students and then in offices working on interiors as well as jewelry and fashion. I don't really think that there is anything particularly Canadian in the design itself.

However, since all of our product is locally made, we make sure to adapt our concepts to the manufacturing processes that our local artisans are able to work with.
Speaking of great Canadian collaborations, your lighting's graced the cover of Architectural Digest when the magazine featured Drake's Toronto mansion. Can you tell us about the process on creating custom lighting for the music star? Did you get to meet him or get a sneak peek at the palatial crib?
We were delighted to work on the project, but unfortunately we did not get that close. As you can tell from the video and his AD feature, he obviously worked very closely with his interior designer to customize almost every single feature of the home. We worked through that team for the Harlow Pendants in the kitchen as well as to develop a very custom series of pendants for his trophy room.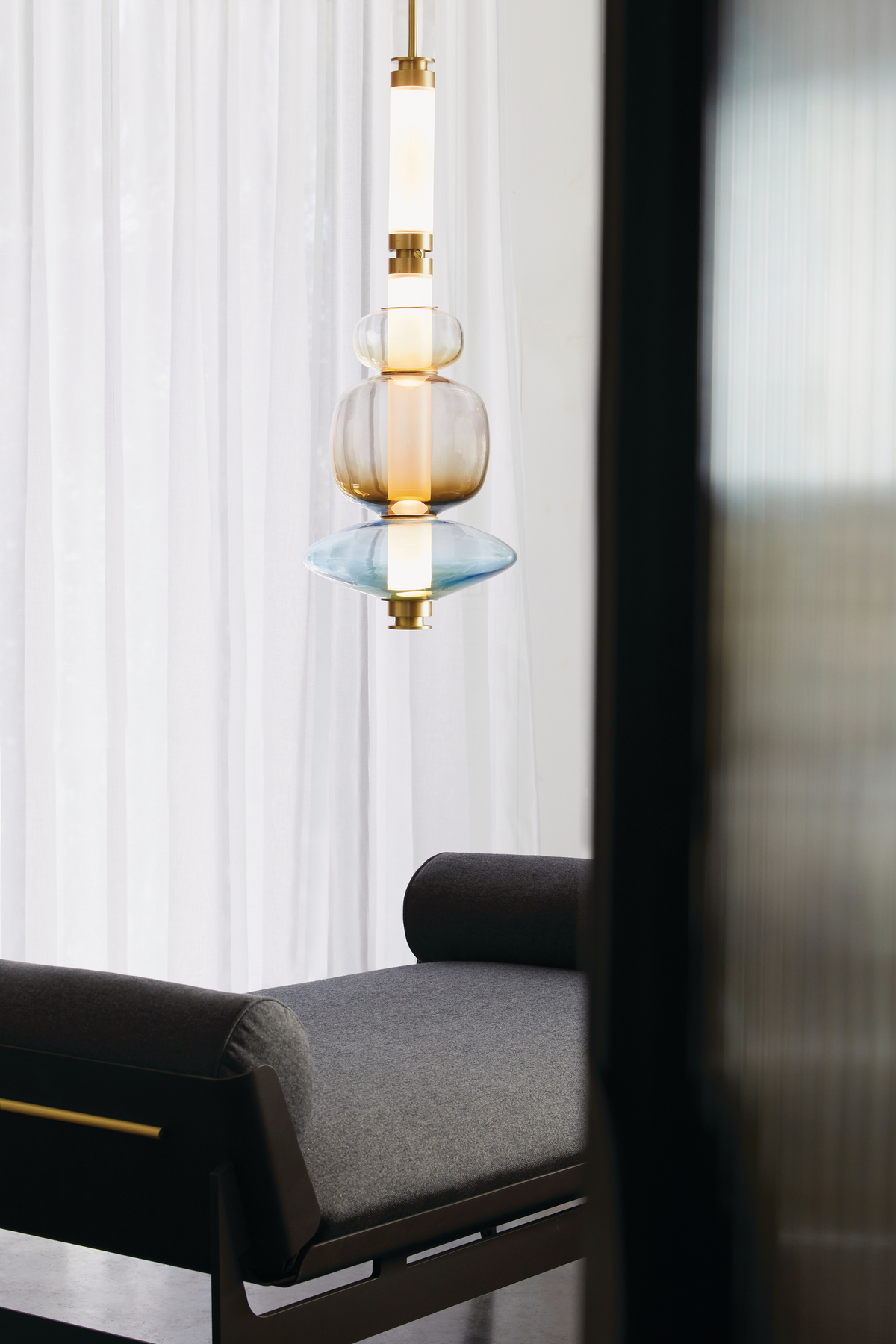 Is that your lighting's biggest brush with fame so far or are there other celebrities you've designed lighting for? (That you can tell us about.)
We have worked on pieces for a number of other high-profile celebrities (our work for Kylie Jenner was also featured in Architectural Digest). Unfortunately, we are not at liberty to disclose, but there is at least one other who boasts at least a couple Grammys as well.