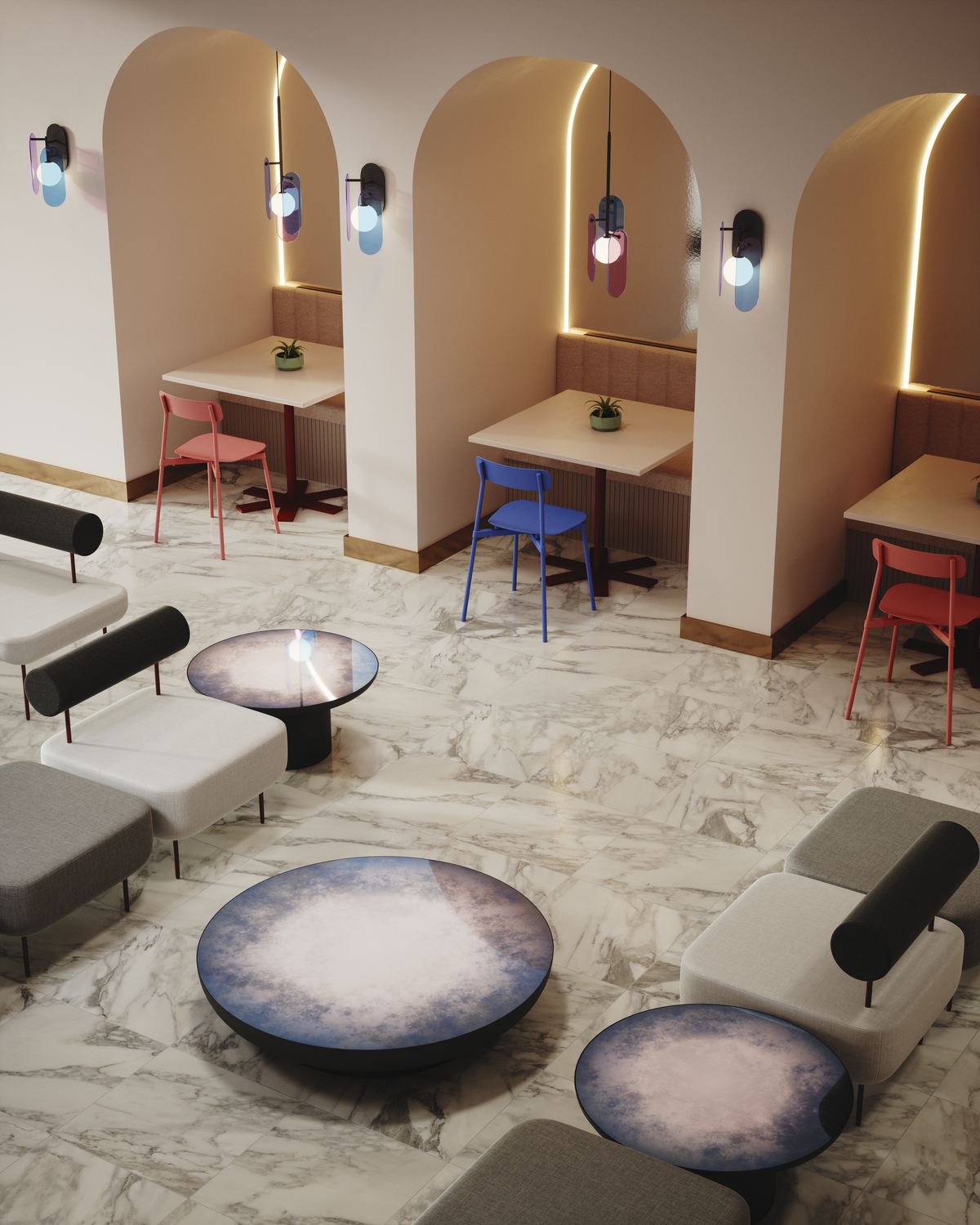 Parisian brand Petite Friture was founded in 2009 by Amelie du Passage with the intent to "make good things happen."
With dreamy—and highly coveted—designs like the wide-brimmed Vertigo Pendant and the watercolor-esque Francis collection, Amelie du Passage has kept Petite Friture on the bleeding edge of modern design for over a decade thanks to her strong sense of innovation, a passion for sustainability and her keen eye and savvy for collaborations with up-and-coming designers.
We caught up with Amelie to talk about her approach to design, her new hospitality-focused furniture lines available through Lumens Trade Access and how she finds inspiration.
What does Petite Friture stand for? We know the name translates to "small fry," but we'd like to hear the inspiration behind the brand–why you founded it, your raison d'être.
AP: The brand's origins lie in the passion for design and beauty at large. But since the very beginning, the aim has been to do more than simply create something beautiful. Beauty, here, is merely a pretext. A pretext for an encounter that breathes optimism and freedom, it is generous and daring, open and demanding. And this what we try to do with all our partners, and of course with our designers to start with.
This encounter gives rise to a form of beauty that resonates with something perfectly fundamental within us; beauty that is both surprising and uplifting. That brings out the best.
The name, "Petite Friture," is evocative of this resonating vibration.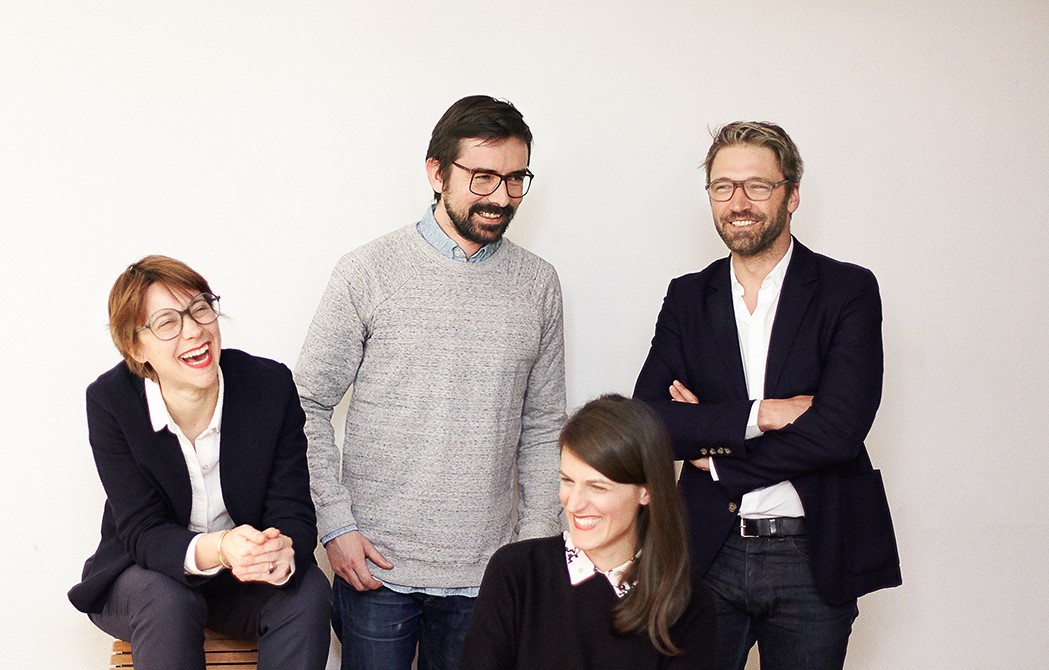 Petite Friture is unique in the way you approach design and collaboration—tapping established talent as well as those who are still up-and-coming. What guides your process? How do you go about deciding which designers or studios to work with?
AP: Through its collections and communication, Petite Friture boldly asserts its own distinctive aesthetic and a keen take on contemporary design. So the first criteria is about aesthetic.
But we are also looking for an encounter with designers, who draw their souls and flair into their designs. And both these criteria can happen with either established or emerging talents.
How do you go about deciding which designers or studios to work with?
AP: It's all about a magic spark; falling in love with the aesthetics of a designer, and feeling that that very designer is in line with our values. Developing a product is about true collaboration, being involved in an efficient way but also in a very passionate and respectful way. When all those ingredients are there, you know you can make a good product, and you have the right match!
What we like is to mix different profiles, emerging and experienced talents, product designers but also graphists or even people who have experience in other fields, as long as they have a creative impact. We are looking for people who have strong DNA, a DNA that matches ours, and with whom we will imagine an exclusive and signature piece. And I must admit that among the designers I'm interested in, there are a few Americans…I do feel a very good creative vibe both in L.A. and in New York at the moment. 
You always seem to manage to unearth up-and-coming designers out of nowhere. What's your process for finding future designers or designs for Petite Friture? How do you go about deciding which designers or studios to work with?
AP: Picking out talent is essentially about trusting your instinct. We identify prospects, meet them, reveal their potential, and we achieve great things. Petite Friture's narrative is first and foremost based on encounters destined to create bold, unique, durable pieces every time. Petite Friture has managed to foster collaboration between talents, designers, and manufacturers who all share the same vision of success and aesthetics. It's this collective inspiration that makes all the difference and allows Petite Friture to come up with iconic, bold collections like the Vertigo ceiling lamp by designer Constance Guisset. 
One of your most iconic pieces is the Vertigo Pendant. Can you tell us the story behind it?
AP: Vertigo is a project Constance Guisset imagined when she was a design student. She told me that she had to do many tests and experiments, by stretching ribbons. The size of the object then grew, the ribbons became thinner and then at some point the light magically came in! I discovered the Vertigo some time later, at the Villa Noailles in Hyères in 2009, where Constance was exhibiting. I immediately fell in love with the piece.
When I contacted her to manufacture Vertigo we did not know each other; Petite Friture was at the stage of an idea and she was willing to get Vertigo edited but no company was daring enough to tackle this unusual project. We met and I discovered Constance, a rigorous, frank, surprising and immensely talented designer. The decision of the collaboration was very natural. Petite Friture was born of this easy and creative encounter.
Petite Friture revealed its first collection in January 2010 during Maison & Objet, and among the collection was the Vertigo pendant lamp. The lamp was immediately spotted and shown in April 2010 during the Salone del Mobile, at Rossano Orlandi in Milan. We're very happy to say that ever since it has been a success. We're very proud of Vertigo and how it shows the values of creativity and boldness of the brand.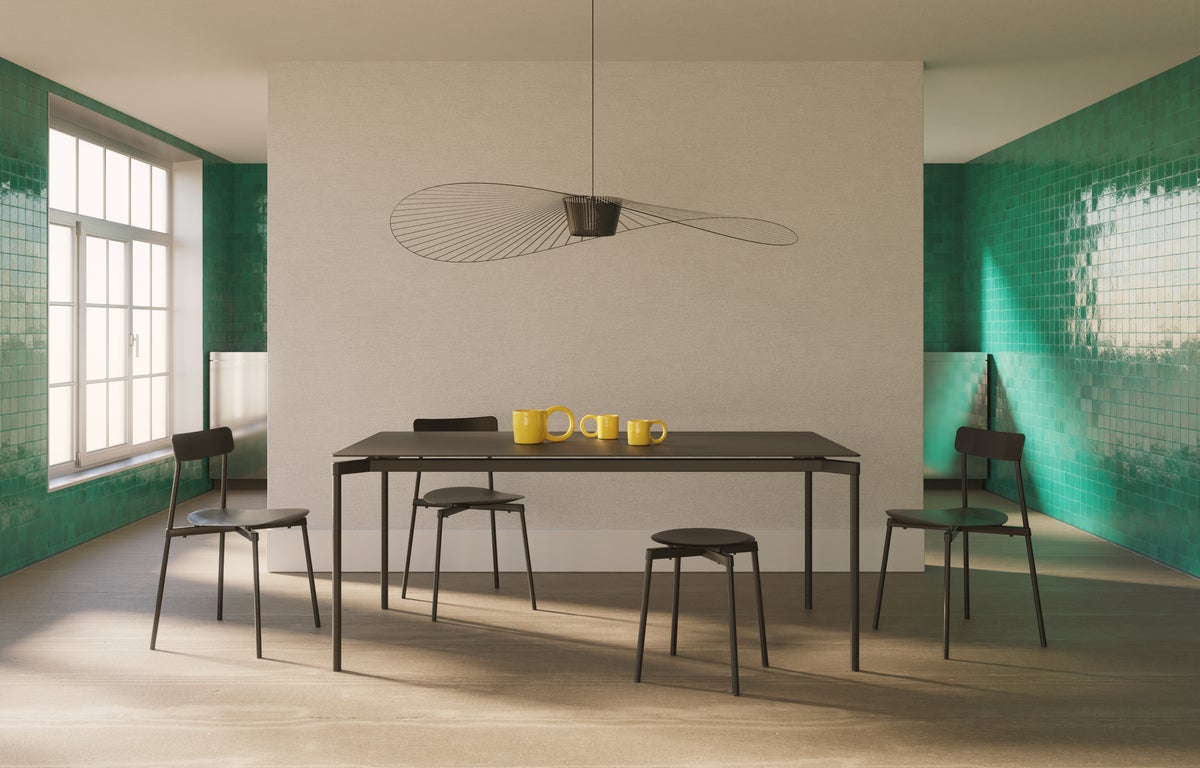 Which Petite Friture designs are a particularly good fit for hospitality projects? Do any favorites spring to mind?
AP: Our collections at Petite Friture are designed and produced for contract-grade use and suited to the demanding conditions in the hospitality industry. We create our pieces in collaboration with designers who share the values of Petite Friture's way of thinking: libre garde (coined from the term avant-garde and the French equivalent for "free"), uncompromising, quality-driven, and comfortable. 
Our indoor seating collections – such as HOFF by designer duo Mortens & Jonas, or GRID, born out of a partnership with Studio Pool, or even LILY by Farg & Blanche – combine a bold style, sophisticated materials and a large range of textile finishes. The modular collection HOFF, selected by Twenty2degrees Studio architects to furnish the Provisioners restaurant (Dixon Hotel, Marriott Autograph collection) in London, is a grand favourite with its airy yet generous lines. The collection has also proved greatly popular for furnishing high-end boutiques and headquarters such as Eres (Chanel Group) and Netflix.
The graphic lines of Petite Friture's GRID collection hint at Bauhaus design codes, introducing character and depth into the Sinner Hotel, the new in-vogue Parisian venue. Decorated by interior designer Tristan Auer, the luxury hotel accommodates GRID armchairs in a loungey, subdued atmosphere. 
Does Petite Friture offer opportunities for customization, and if so, what Petite Friture furniture customization options are available through Trade Access?
AP: Our furniture collections, including upholstered seating, can be customized to meet our business clients' most specific requests. We provide a large selection of fabrics (over 150 references, including renowned upholstery brands like Kvadrat and Gabriel) that offer quality and environmental standards that match the often-demanding criteria outlined in hospitality projects. 
And because we know just how important brand identity and customization are for our specifiers, we also offer to work with Customer's own material (COM) to produce our seating collections. 
Our WEEK-END outdoor furniture collection comprises 18 functions and 17 colours, of which 8 are reserved for our contract clients. We may also consider RAL colours on demand for orders of a minimum quantity. 
What keeps you going? What keeps your creative energy charged? What's next?
AP: What keeps me going is to meet new designers, go to their studios, discuss new ideas with them, and then make that precise idea come true. Get into the development process with our in-house engineers, hear their advice, see them play with the construction and introduce new materials. And also the creative brainstorming around the communication of the product, the storytelling, hand in hand with designers and all the Petite Friture collaborators involved. It's a real pleasure to see all the adventure grow, and all the energy that is put into it by a very talented team I have the chance to work with on a day-to-day basis.
(Visited 404 times, 1 visits today)