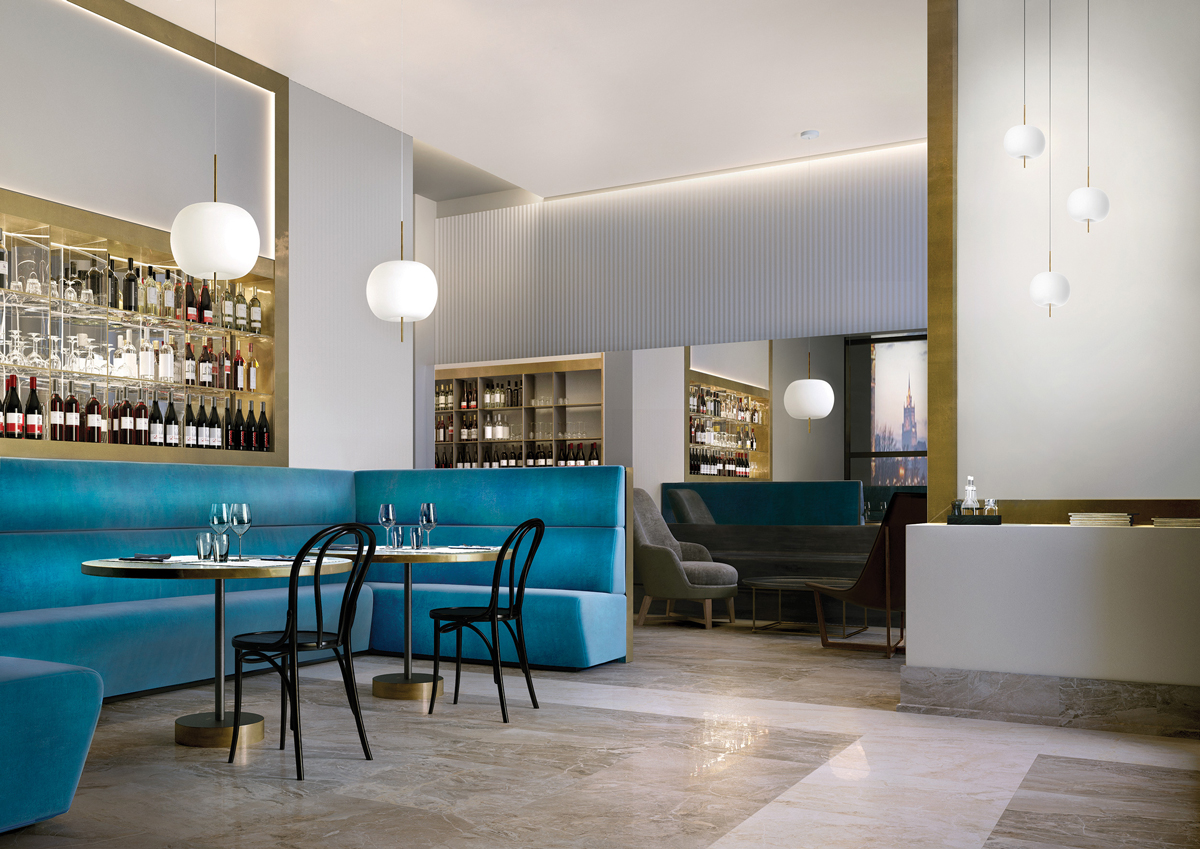 For KDLN—the design group formerly known as Kundalini—lighting is a combination of technique and function, simplicity and character, beauty and poetry. Known for its sculptural lighting designs, KDLN collaborates with designers to create fixtures that reinterpret nature and the visual arts, culminating in opulent chandeliers, pendants, suspension lamps and more that combine technology, color, geometry and artisan craftsmanship. After the studio's rebrand in 2022, we caught up with KDLN to find out more about its history and inspirations, the sustainable measures that guide the brand through its contemporary creations and what the future has in store.
What is the mission or design philosophy of KDLN? 
Our mission is to help improve public and private spaces, giving character to interiors through form, function and design. Uniqueness, elegance and solidity through a compact, incisive and contemporary sign are key values. Since the beginning of our adventure, we have distinguished ourselves with an innovative spirit and cutting-edge research in the field of technologies and materials.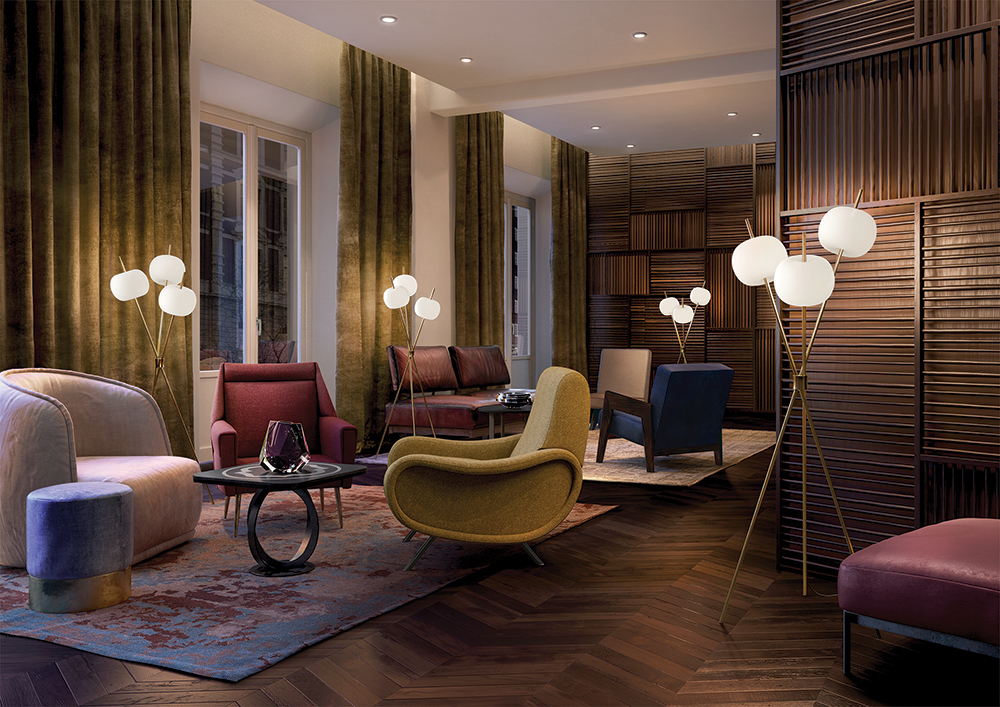 How do you choose which designers to collaborate with and how does the editing process work? How does a product go from authoring, to editing, to finished product? 
What really drives our success, and generally speaking, our industry is the product, we can define ourselves as a product company where the priority is given to the project rather than to the notoriety of the designer. We analyze proposals from young designers as well as from established ones, what comes next, which can lead us to a successful collaboration, may be the sharing of common values. 
Sometimes we receive proposals which we consider suitable for our catalogue, whereas sometimes we give briefings to designers to look for a specific typology. Once we decide to go for a project, the teamwork starts. Engineers together with the designer and the creative direction begin to work on the development of the idea, looking for the best technology, the best supplier and analyzing the needed compromise to make the project become a reality.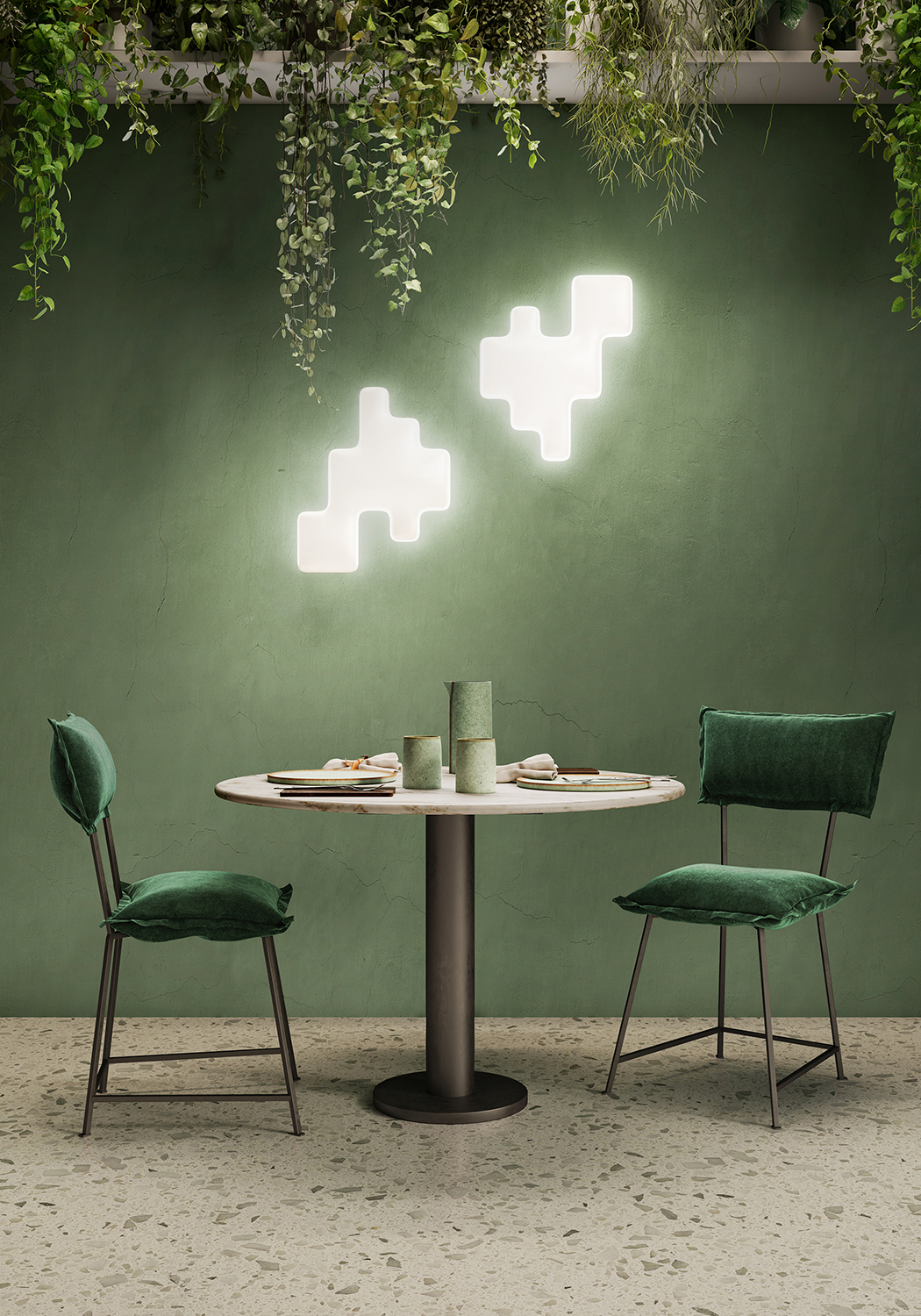 Tell us about your commitment to craftsmanship. 
The biggest challenge is to go for industrialization without losing the craftsmanship flavor; the mix of those characteristics makes the result different and recognizable. When the world locked down in 2020, our main concern was to protect our artisan supply chain. We made the impossible possible to guarantee them income and order fulfillment when the world reopened because artisans are a critical component of KDLN's heritage. We share with them passion which we believe is tangible in our collection.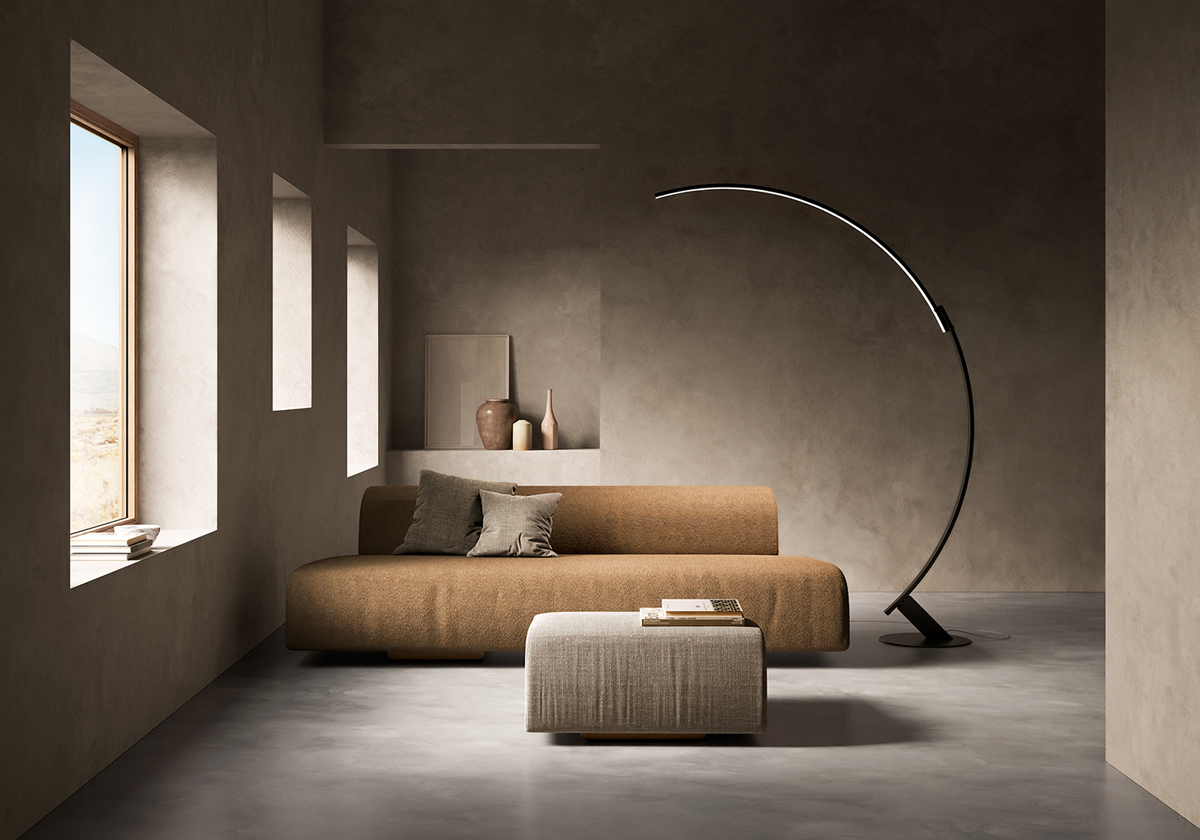 What makes for good lighting—is there more to it than simply illuminating a space? 
Light has the power to shape spaces, but also to influence people's mood. A well-designed light can make an environment more comfortable and pleasant, face expressions more serene, and  mood more joyful and relaxed. The focus has always been on designing lamps meeting these principles, created for domestic environments, or created to bring the domestic warmth into public spaces, never neglecting the aesthetical, formal and functional connotations of the products. 
Is there a favorite design or any design stories you'd like to share? 
Any product has its own story. We always have the challenge to find the idea which makes a project possible, sexy and intriguing. AZOU in onyx was born when looking for the black or white marble. We were in Tuscany (homeland of marble) in a huge warehouse full of thousands of stones slabs when by chance we saw the Pakistani green onyx and we went literally crazy for it. Though it wasn't in the initial idea of the designer, we all fell in love with it and went for a third finishing.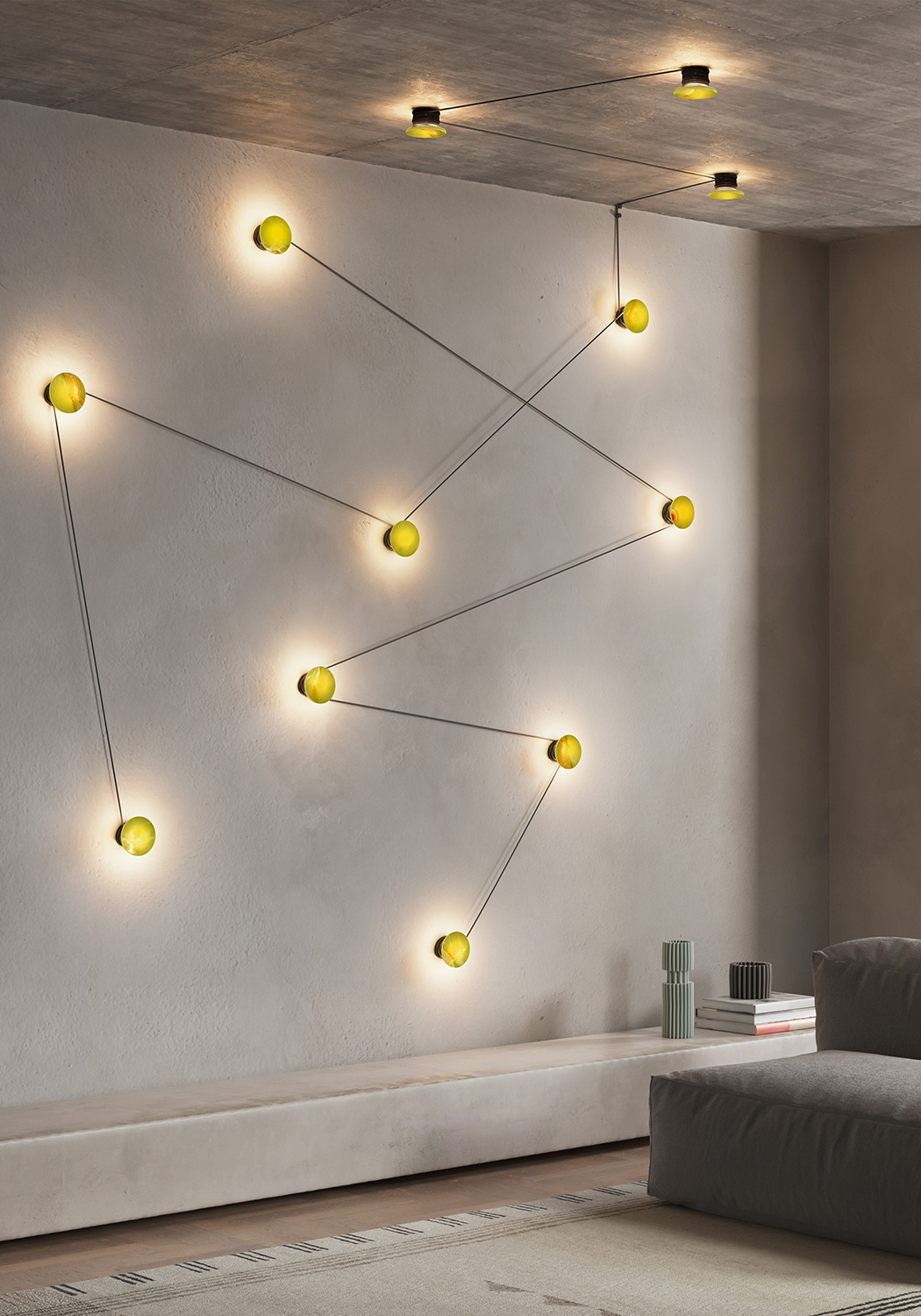 With Dala, when we were discussing how to make it, we loved the idea of a wooden finishing. We then started to search for a technology which could allow us to make one part in wood, but we couldn't succeed as wood couldn't be shaped to our needs and we were convinced we had to abandon the idea. However, a few days later we saw a kid with a toy gun and noticed that the plastic rifle butt had a wooden finish. The enthusiasm rose back and we redirected the research towards a different technology finding the way to have a Dala also in a wooden finish. 
Travelling, getting inspired by different worlds, observing and thinking out of the box help in transforming an idea into a product. 
Any new product launches you'd like to tell us about? 
As you can imagine, I cannot fully anticipate what we have in mind, though I can say we are working on a Poise family and on a development of Dala both presented in 2021, but I must say we have other exciting 2022 news. Follow us to discover more!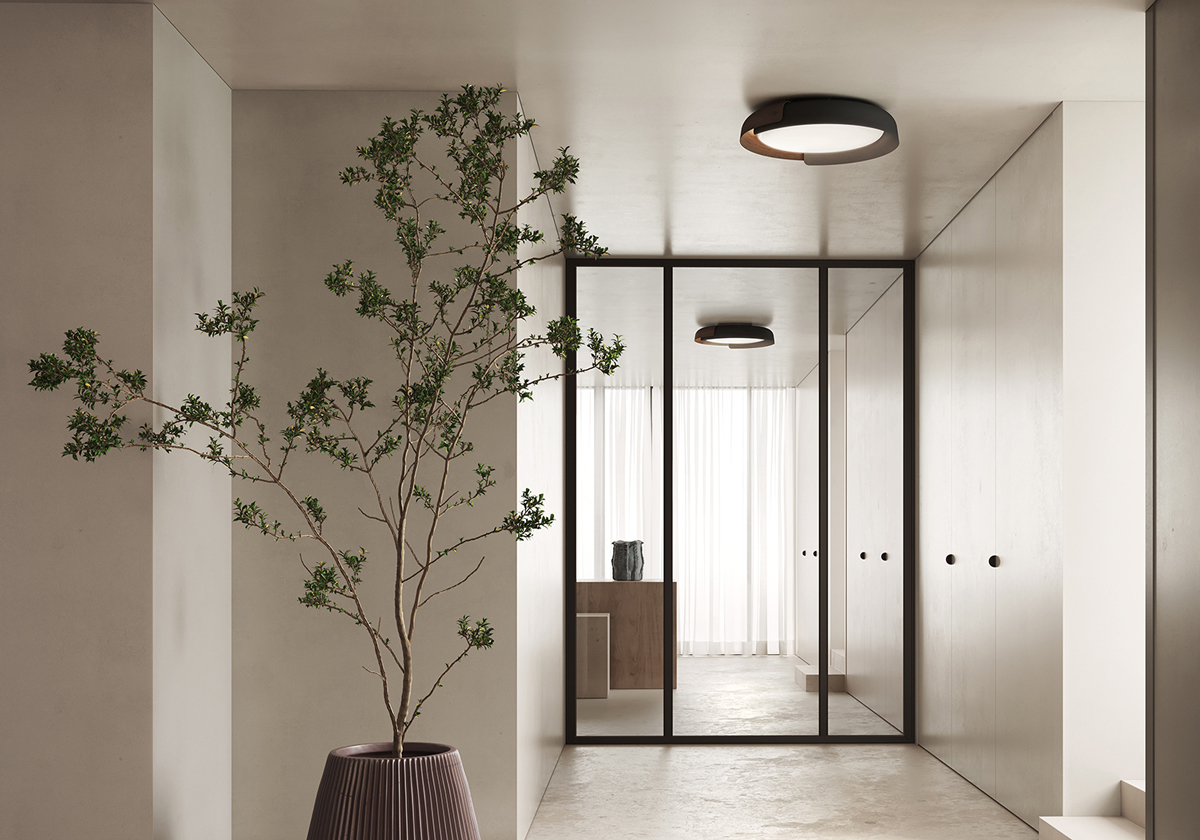 And what can we look forward to from Kundalini lighting in the future? 
We've rebranded our company as to better represent its transformation during the last decade, and KDLN is working in 2 main directions: 1) the collection which needs to be consolidated and expanded as to satisfy different needs, and 2) the attention to sustainability.
We believe point 2 needs to become our priority—the consciousness of working for a better world needs to be the driver of our actions. We moved a few years ago into sustainability by eliminating the use of plastic in our day-by-day life, separating waste to ease recycling, started using recycled plastic to protect our products etc. etc. Good attitude and good actions but we felt we should do more and in January 2022 we partnered with Eden reforestation projects (a US non-profit organization): for each KDLN product sold, we will donate a portion of those profits to reforestation. KDLN, its clients and its suppliers are now involved in a large-scale reforestation activity, with the goal of compensating carbon dioxide emissions due to anthropogenic activities. So far, we have already made possible the planting of more than 30,000 trees.