Jason Miller, the founder of lighting company Roll & Hill, available exclusively at Lumens, has been an innovative force in industrial design ever since he launched his first Antler chandelier in 2003. That piece became a lighting icon in trendsetting venues like the clubby Freemans Restaurant in New York City, and sparked the Back to Nature movement so prevalent today in interior design.
We caught up with Miller in his Brooklyn studio to discuss scalable custom design, the return of chandeliers, and the American aesthetic.
You launched Roll & Hill in 2010, but made waves with your own studio nearly a decade prior. How would you describe your aesthetic?
Jason Miller: My aesthetic is different from Roll & Hill, actually. In the late 1990s I took part in a design show in which I made chairs that looked like they had been ripped and duct-taped together, vases that looked like they had been broken and reconstructed. But they were beautiful objects. Most of my work then, and at my studio still, had a conceptual bent to it. Roll & Hill is really another thing altogether.
How so?
I started Roll & Hill with one mission, creatively: to make lighting for the American market. At the time, that was a pretty novel idea. Most contemporary lighting came from Europe—Italy, in particular—and many had a similar aesthetic. All I was trying to do was pick designers and designs I thought would appeal to the American market. Obviously, since I was the one choosing them, it had to do with my taste, but I really was trying to work in a language that Americans can understand.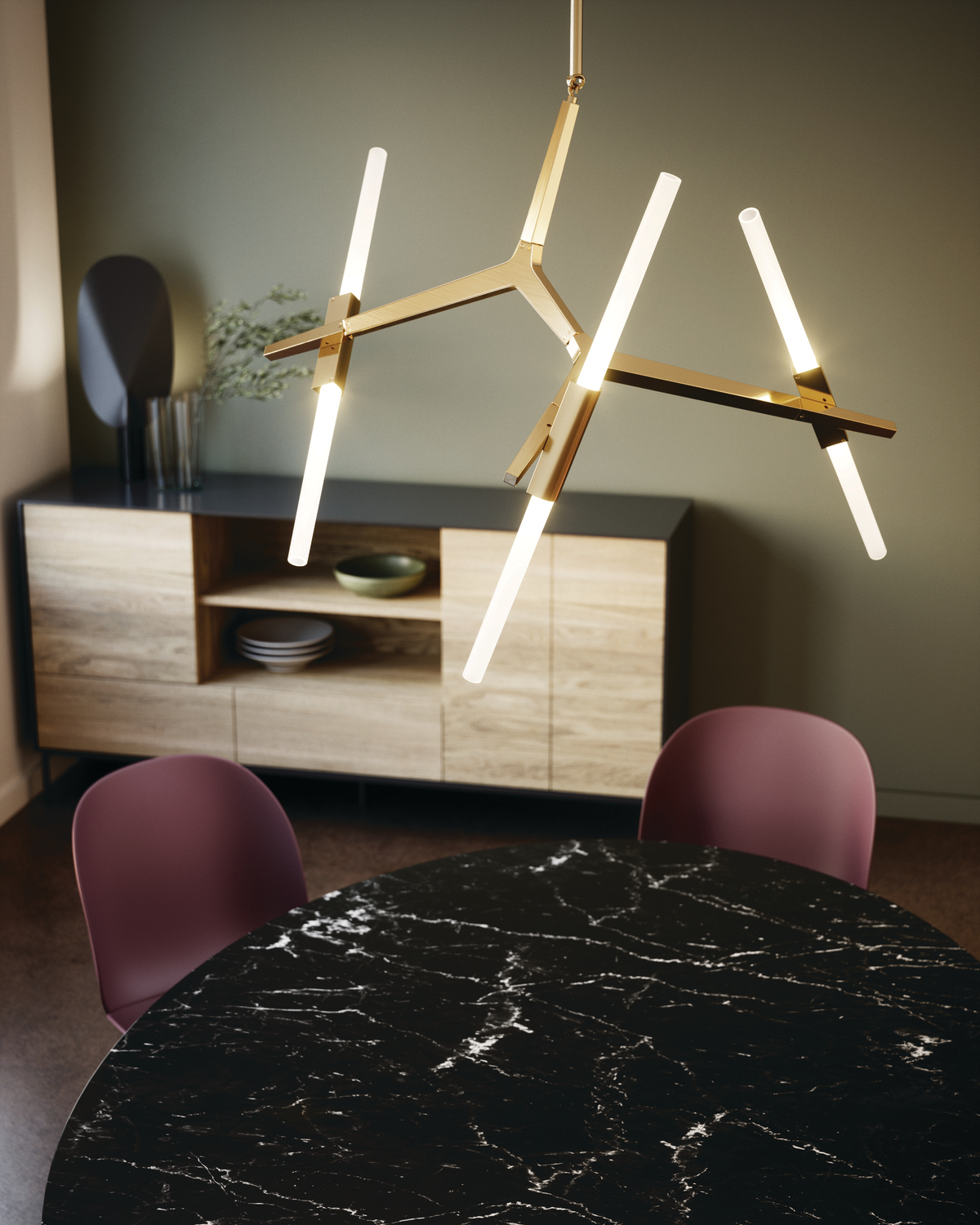 What would you describe as the American aesthetic?
Americans want something that feels comfortable and rich, not minimal, not alien. The best products for us are ones you can sell to your grandmother or to an office building, in middle America and in New York. One of our best-selling collections is Agnes, which speaks pretty well to that idea.
Now that it's been about a decade since you founded Roll & Hill, how has lighting changed in that time period? Has your approach to lighting changed?
When R&H started, there was still some question as to what new lighting technology would prevail. It is now clear that LEDs are the future of lighting. This has allowed us to focus solely on LEDs and the technology is getting better and better at a fast rate.
So, what makes for good lighting—is there more to it than simply illuminating an area?
Yes, a very well-known interior designer friend of mine said to me once that the most important things in a room are the floor and the lights. I think that is because those two elements, more so than the furniture set the mood of a space. We try to make lighting that is designed to make that kind of statement.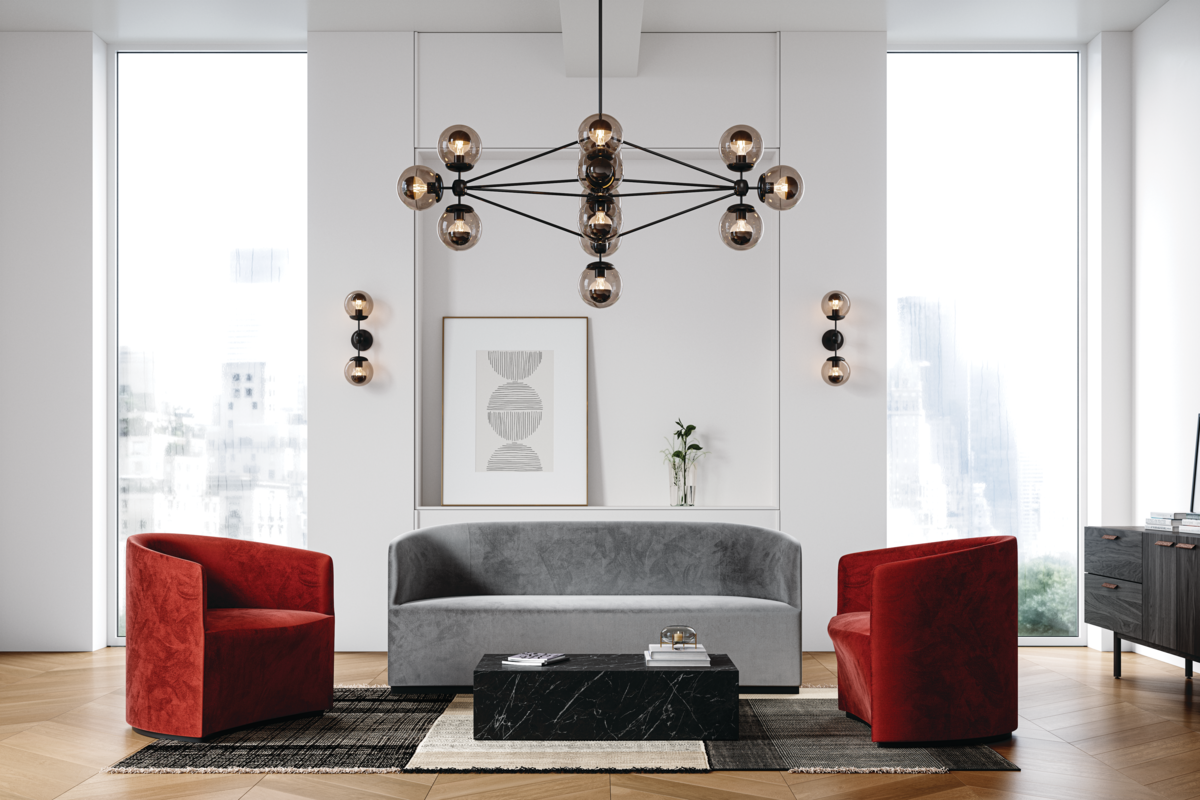 How does something go from an idea to a design to an actual product?
This can happen in many ways. All the designers we work with work differently, so we try to adapt to the individual designer's method. In very general terms, the designer provides the idea, we make an engineering model and then we start the process of prototyping, revising, prototyping, revising until we have a finished product.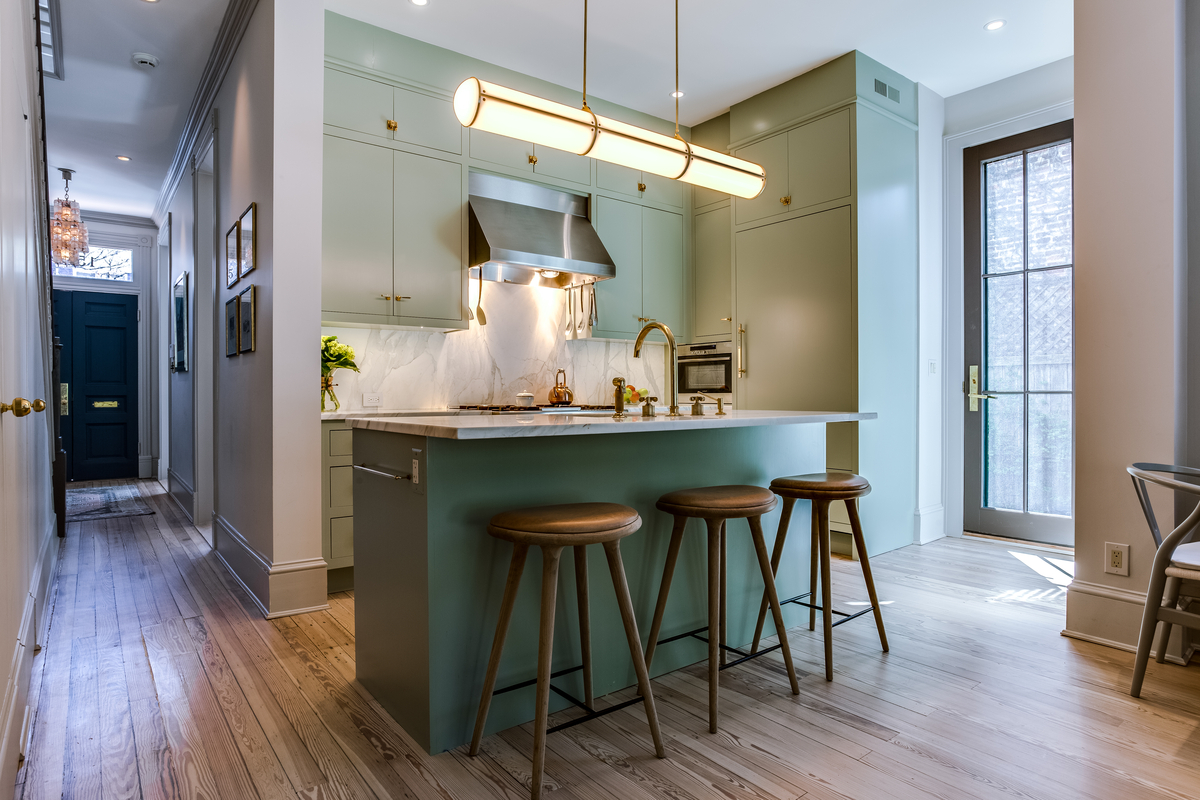 Do you have a favorite design or design process story?
Of all the things I have personally designed, I think Endless has come the longest way from the first prototype that was shown in Milan in 2011. A lot changed from the beginning to now. And we are still changing it in an effort to always make things better.
Speaking of design process, can you tell us more about your commitment to on-demand production?
We make things on demand for two reasons. 1. It allows us to take chances on designs and designers. We don't need to be only looking for universal sellers, because we are not making huge investments in inventory. 2. It allows us to customize anything we make. This is a huge advantage when working with designers and architects.
Did you intend to focus only on lighting?
It became apparent early on that the few lighting fixtures I had made on my own were the most lucrative objects. Decorative lighting has made a big comeback. No one was installing chandeliers in the 80s but now they are everywhere. But more importantly, lighting fits the format of an independent designer very well. There is a lot of room for expression, and you can make them on a small scale. That was really the genesis of Roll & Hill.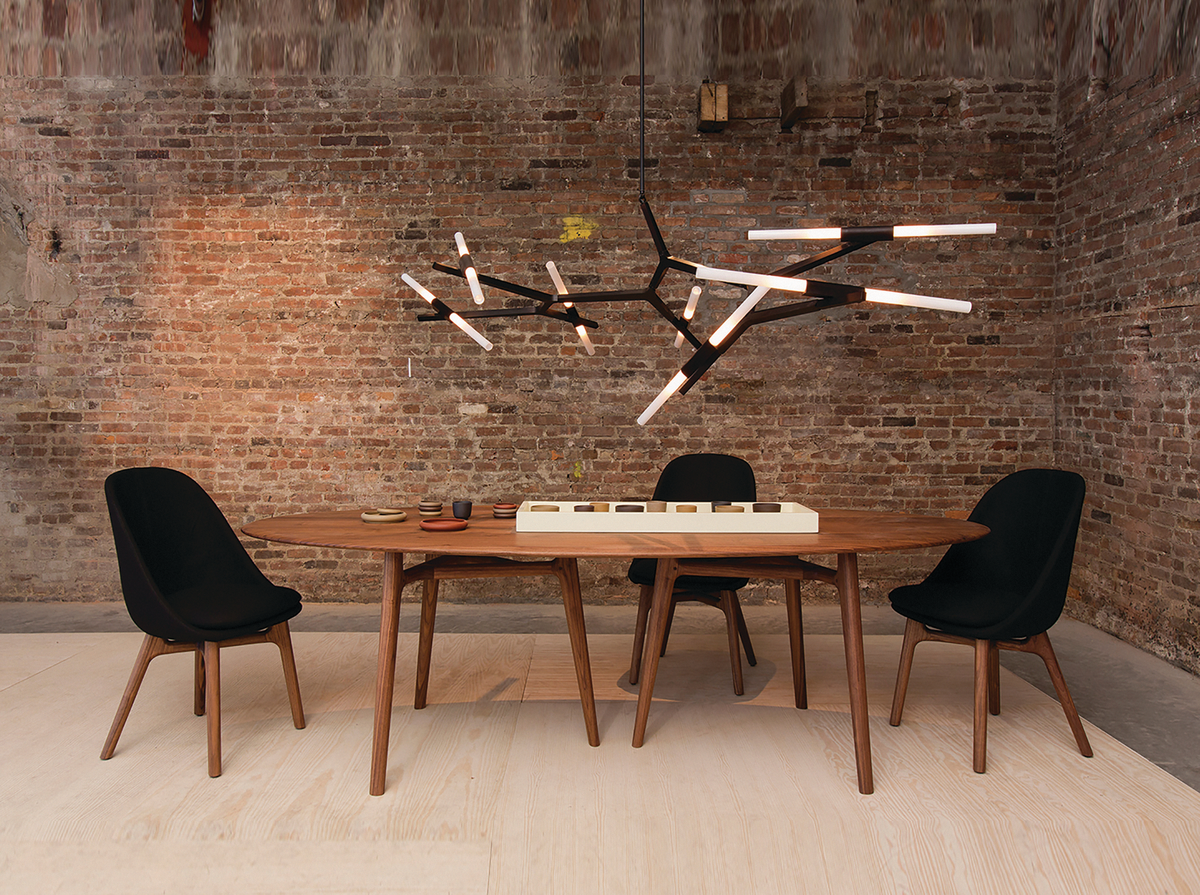 Roll & Hill seems like a creative collective. How would you describe the process?
We're not really a collective. I reach out to designers I want to work with and license from them. The original collection was 12 products from Partners & Spade, myself, Lindsey Adelman, Rich Brilliant Willing, and Paul Loebach. We're still a handful of designers; I'm not interested in having one piece from a million different designers. I try to get a critical mass from a few that I believe in. We work through the design with the designer, and then we take over everything from that point forward. Because we make everything on such a small scale, every piece can be customized.
Do you think that being made in America has anything to do with your products' success?
It matters to us. I should say that we do that for a very practical business reason. Because we make everything on demand, working locally and working one at a time is better for our business. There are other companies that do this in a big way these days. And yes, our clients absolutely care. People want it the way they want it. Lighting is the jewelry for the room; it has to be made exactly for that space. And sometimes the object in our catalog is exactly right, sometimes it needs to be bigger.
Your lighting is contemporary. How could you see it incorporated in a more traditional space?
Just because it's called contemporary lighting, don't be afraid of it. Familiarity is the key—the best products, people recognize them as contemporary design and are not put off by them, they are not alienating. I think that is what the Eameses did. They were introducing America to a very new aesthetic, but it was easy to adopt.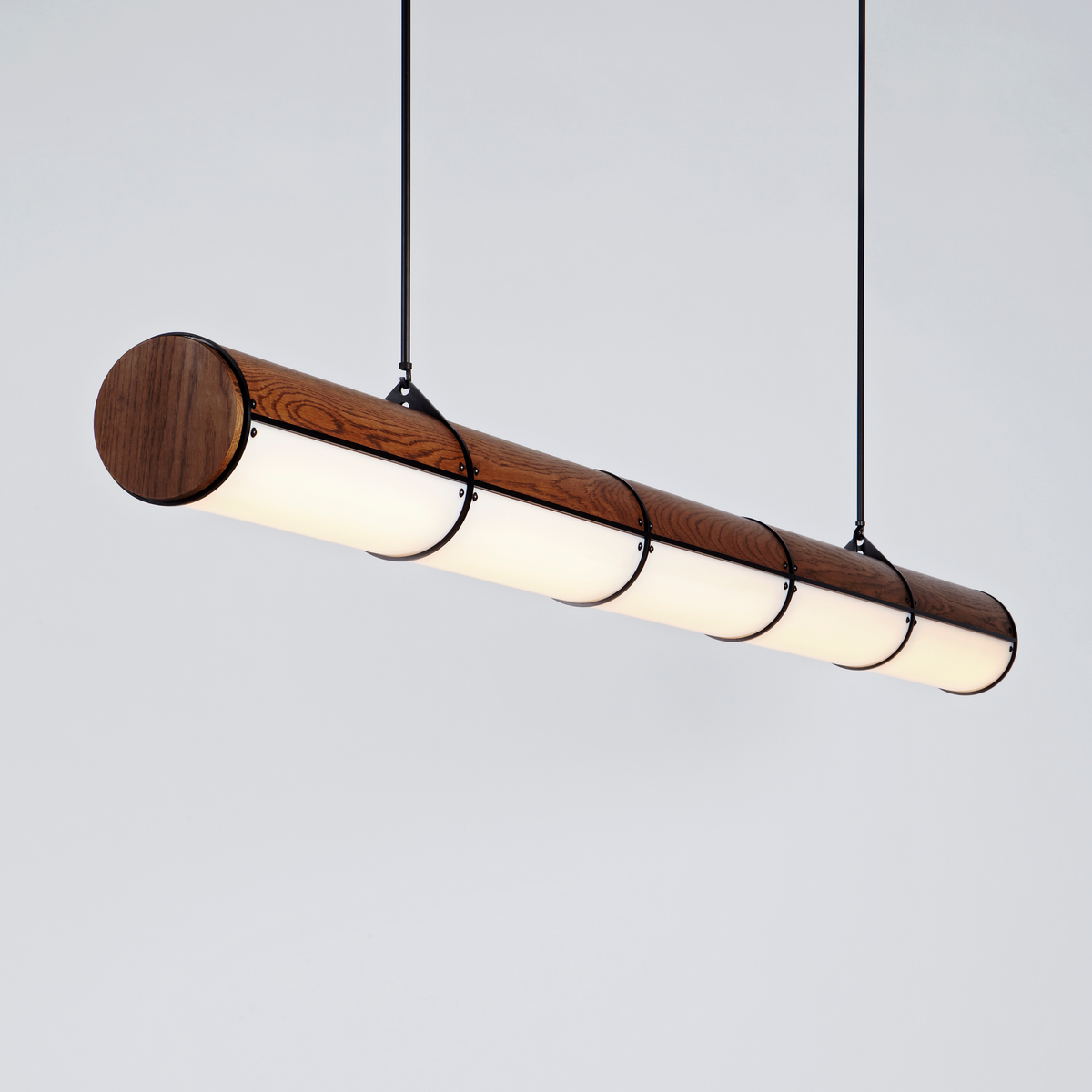 Is there a favorite piece in the Roll & Hill collection?
They are all my favorites! However, the Agnes Chandelier with 14 lights is a great piece because it was specifically designed to be used in areas where there isn't much ceiling height. Often it is hard to use chandeliers in this type of space because they hang too low. This 14-light Agnes extends outward so you can have all the impact of a big chandelier in a small space. Also, the Woody Endless straddles the line between rustic and contemporary, which makes it great for a variety of different interiors from a cabin in the woods to a minimal home in the city. I also like Rudi (the single loop) especially when it's hung from a very high ceiling, like in a stairwell. It feels like a piece of jewelry.
To see the latest creations from Roll & Hill, exclusively at Lumens.com, visit our store page.
(Visited 312 times, 1 visits today)