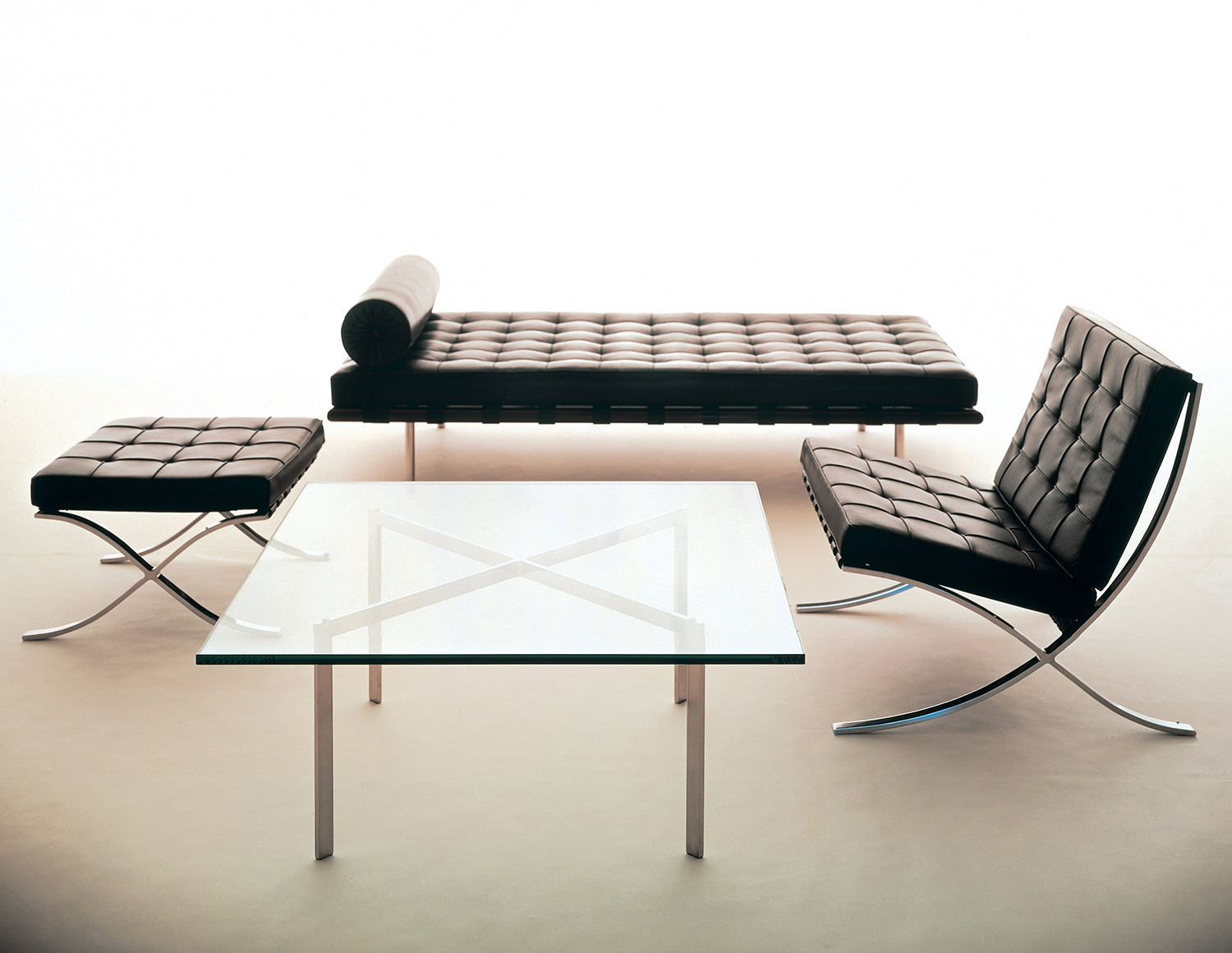 A pioneer of tubular design, an expert embroiderer and Bauhaus master, Lilly Reich has recently added a new title to her pedigree: co-designer of the renowned Barcelona Chair. The iconic steel and leather chair has long been attributed solely to legendary German designer and architect, Mies van der Rohe, and in a story all-too-familiar for women designers, Reich's contribution was passed over in favor of recognition of her male counterpart. And yet, new historic evidence suggests that Reich not only co-designed the chair but was the primary designer of the entire Barcelona Pavilion with van der Rohe for the 1929 World Exhibition in Barcelona. Just short of a century later, it is high time the name Lilly Reich takes its belated yet proper place in the cast of influential, innovative designers of the German modernist movement.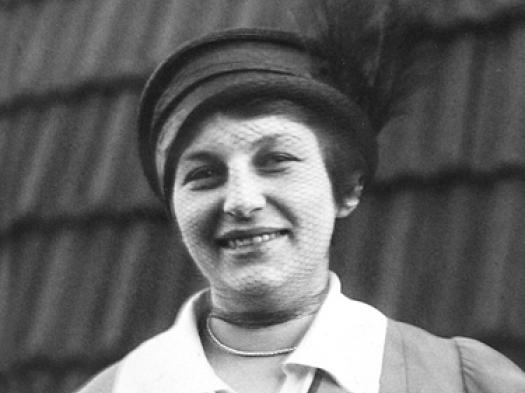 Life Before Mies van der Rohe
While Reich and van der Rohe began their collaborative relationship in 1926, Reich established herself as a prominent design mind long before their artistic (and romantic) union. Born in Berlin in 1885, Reich studied with Josef Hoffman at the Wiener Werkstatte (Vienna Workshop) where she began exploring her interest in textiles and embroidery—two elements that became signature to her later work. While studying with Hoffman, Reich collaborated with him on designs for both the Kubus armchair and sofa, and yet one finds her name mysteriously absent from those creations, too.
The first woman to serve on the German Werkbund's board of directors, it was there that Reich developed her methodology and practice as an organizer of exhibitions. With a background in shop-window decorating, Reich coordinated a number of exhibitions on behalf of the German Werkbund that were highly influential for designers in Germany and abroad, and further prepared her for the career-defining work she would complete with Mies van der Rohe.  
In 1926, Reich and van der Rohe began their first collaboration together: a flat design for the 1928 Stuttgart exhibition on behalf of the German Werkbund, of which both were members. Other early successful exhibitions for the duo include "Velvet and Silk Cafe" and "Women's Fashion." Revered for their artistic prowess, both were nominated as co-directors for Germany's section of the 1929 World Exhibition in Barcelona.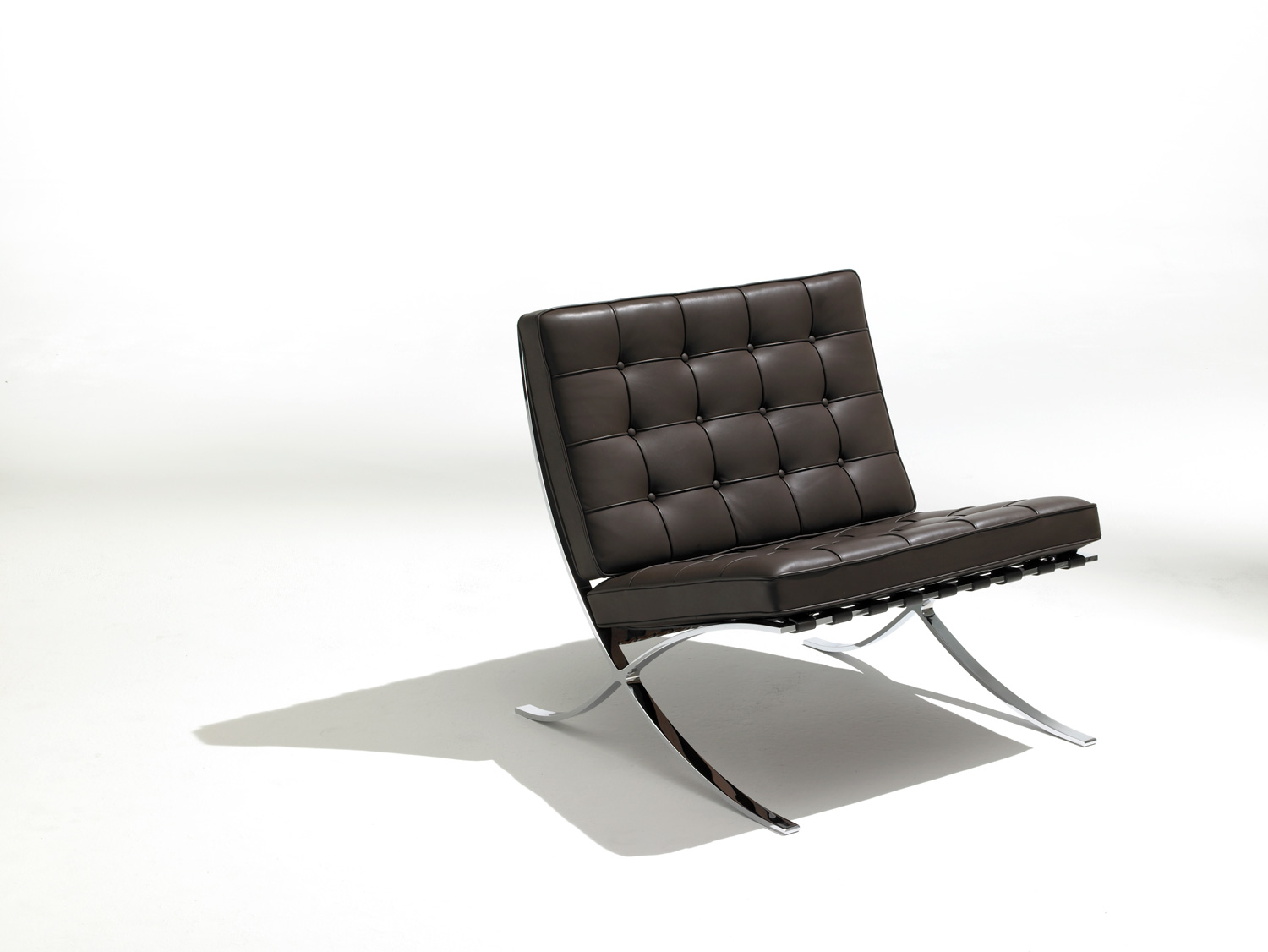 Three's Company: Lilly Reich, Mies van der Rohe and the Barcelona Chair
Although both Reich and van der Rohe receive credit for their collaborative exhibition work—van der Rohe for the architectural exteriors, and Reich for the interior design—historically only van der Rohe has been credited with the design of iconic pieces like the Barcelona chair and couch, and later, the Brno chair. But not so fast, say the design historians of today. Albert Pfeiffer, Vice President of Design and Management at Knoll, as well as a researcher of Reich's work has said, "…it is becoming more than a coincidence that Mies' involvement and success in exhibition design begins at the same time as his personal relationship with Reich. It is interesting to note that Mies has not developed any modern furniture successfully either before or after his collaboration with Reich."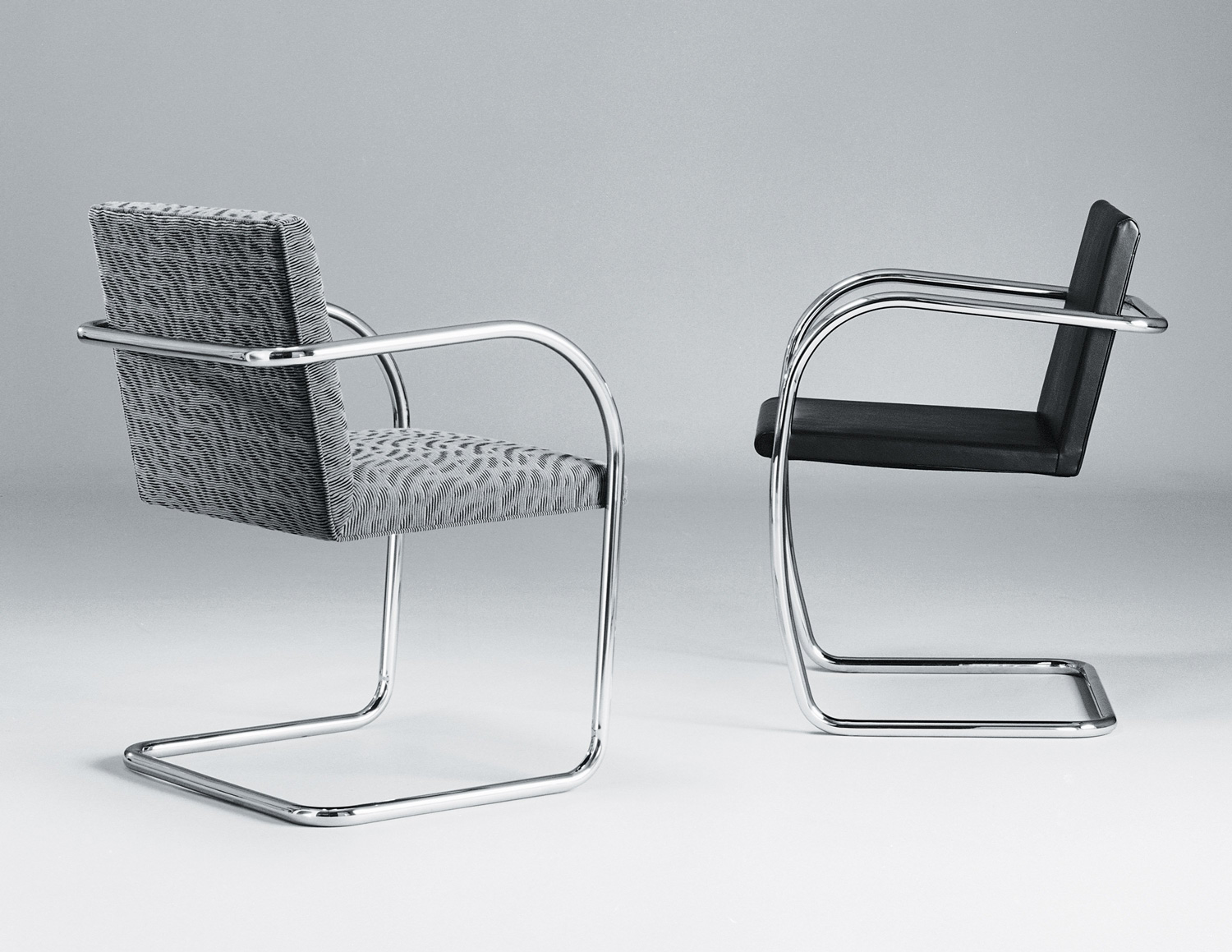 Of particular interest are Reich's sketches from the time period, and the furniture line she created for Bamberg Metallwerkstatten, which included bed frames, chairs, tables and daybeds. Invested in the new industrial production techniques and materials of the time, Reich is credited as the only woman to design a complete furniture series made from tubular steel—a similar design to what one finds in the furniture created for the Barcelona Pavilion. So perhaps it is accurate to say once and for all: Lilly Reich is the woman behind the man behind the design of the famed Barcelona chair.
Bauhaus and Beyond
In 1932, Reich joined van der Rohe at the Bauhaus, where he served as director of the art school. The second woman to ever receive the title of "Head Master," Reich instructed the weaving workshop as well as the interior finishings department, which included cabinetry, metallurgy and mural painting. Her tenure was short-lived, though, and the Bauhaus was closed in 1933 by the Nazi regime. Mies van der Rohe left Germany to teach in Boston, but Reich, like many women artists of the time, remained in Germany through World War II.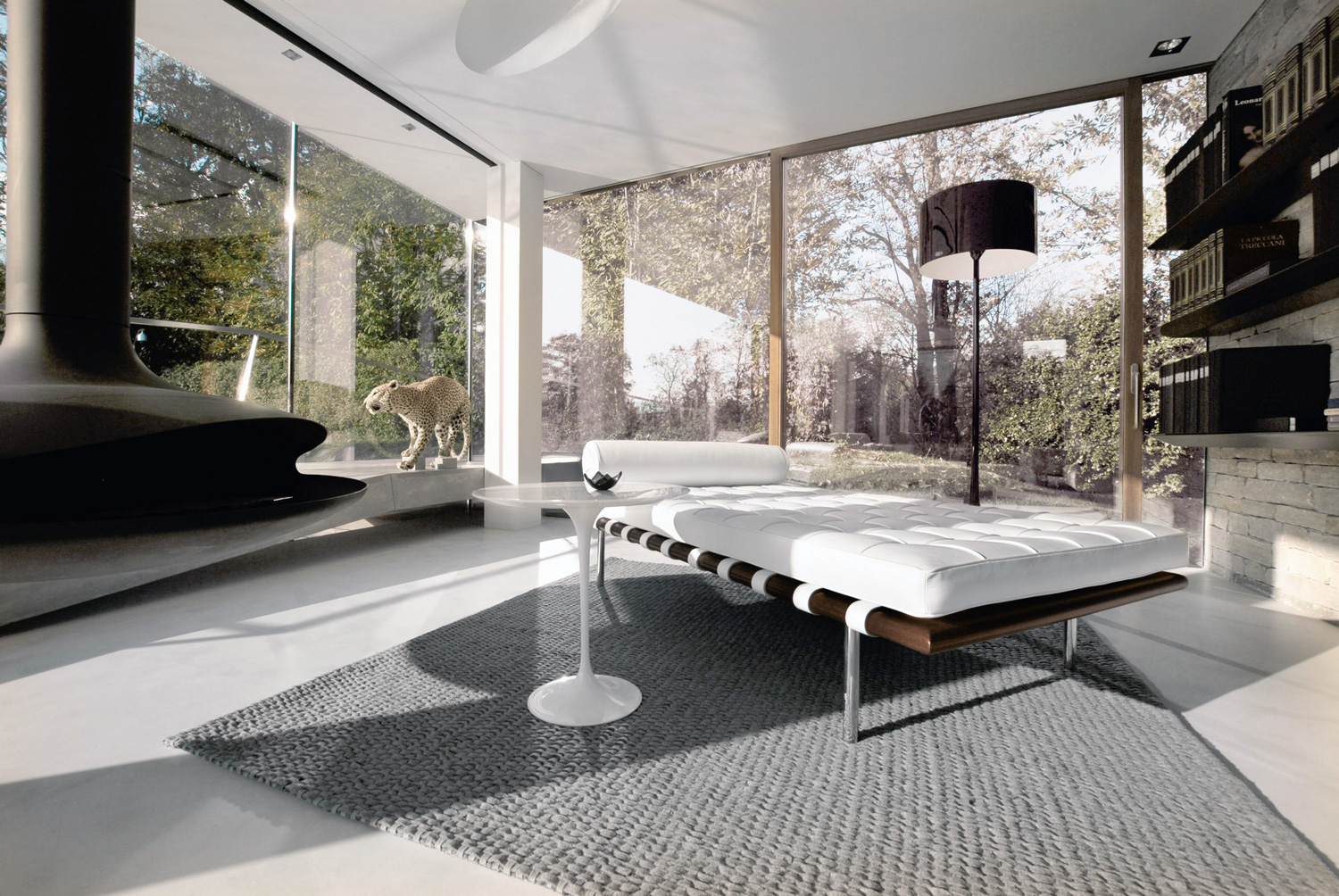 While in Nazi Germany, Reich was compelled to work in a military engineering group. After liberation, she continued her work as a designer in the office of architect Ernst Neufent before reopening her own studio of architecture, design and fashion. In the last years of her life, Reich designed neon lamps for Siemens, furniture for Edith Greenogh and remodeled the Dahlem and Charlottenburg district apartments, all while maintaining van der Rohe's affairs as he remained abroad.
The Legacy of Lilly Reich
As the Nazis began their rise to power, Reich had the wherewithal to collect both her and van der Rohe's drawings and place them in safekeeping. Three thousand drawings by van der Rohe and 900 by Reich were given to a friend, Eduard Ludwig, in East Germany. The drawings remained there until 1964, a decade and a half after Reich's death. When van der Rohe was, at last, able to secure their return, he donated the sketches to the Museum of Modern Art in New York, where they reside today.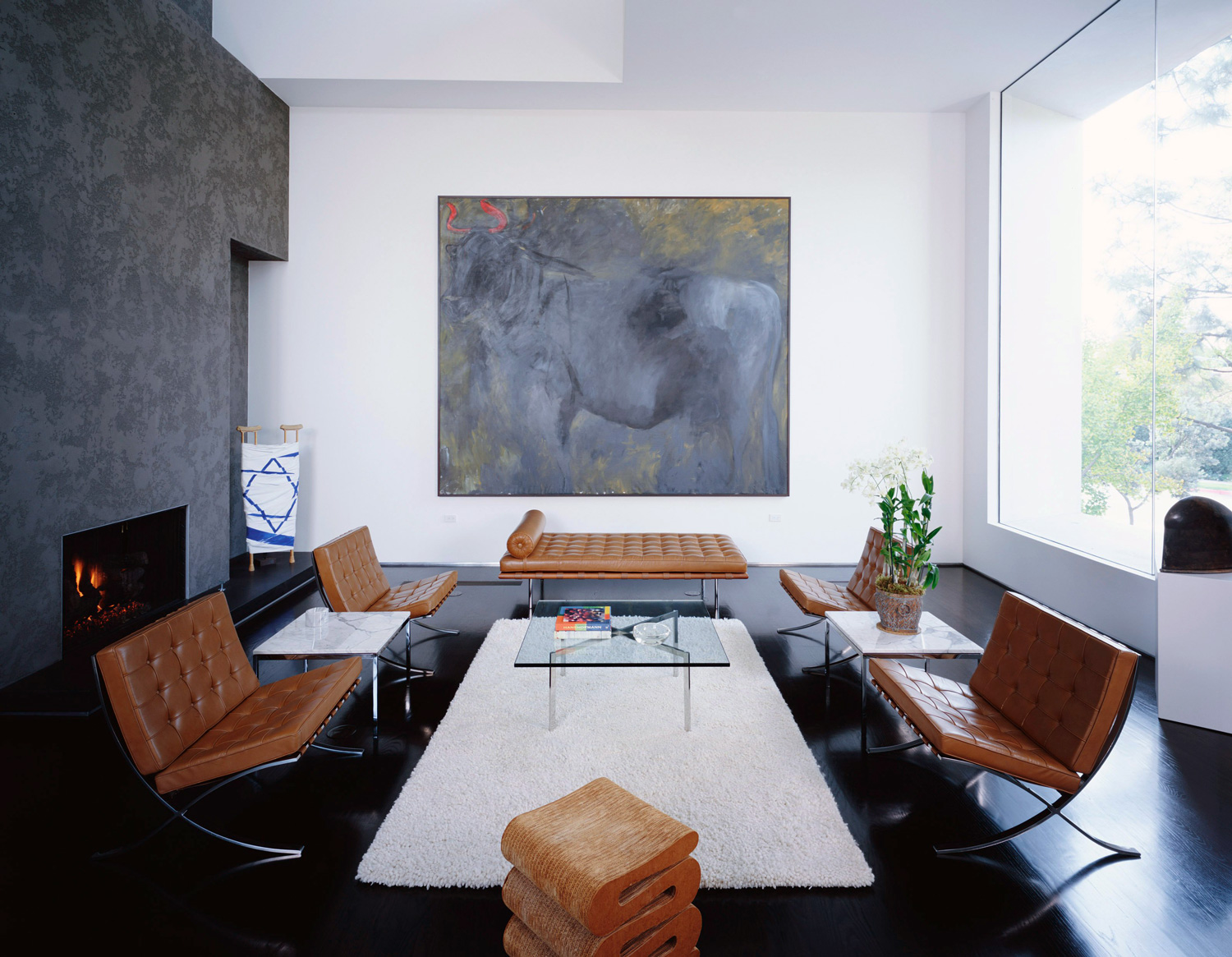 Though her legacy went largely unnoted for the last half century, may the name Lilly Reich now be ever engrained into the history of German modernist design. Collaborator of the Barcelona chair, couch and Pavilion, the Brno and Weiẞenhoff chairs, and countless exhibitions that contributed to Germany's international influence on design and architecture, may Lilly Reich also be remembered as a premier mind of textile design, interior design, furniture, fashion and architecture—in her own right.