A labor of love, innovation and collaboration has given rise to one of the foremost brands in contemporary Spanish lighting design. Joana Bover's namesake company reflects a spirit of timelessness, balance and adaptation in an evolving landscape. For more than 20 years, she has cultivated a modern, clean aesthetic that is touched by a distinctive sense of romance.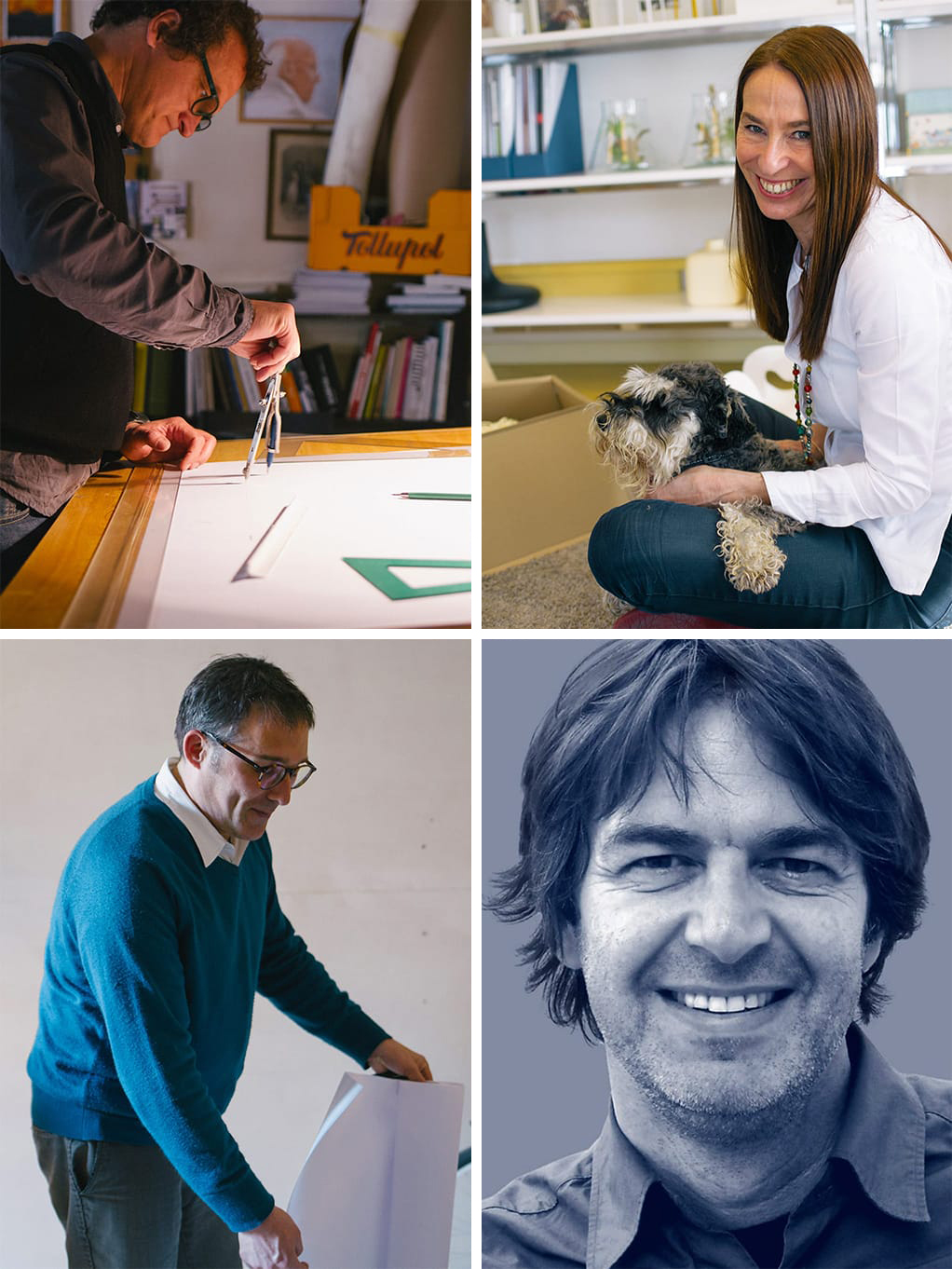 Handmade in Barcelona, the cultural heart of Spain's creative community, Bover combines world-class design talent with artisan and high-tech manufacturing methods to bring the brand relevance and staying power for the foreseeable future.
Christophe Mathieu talks about the Drop design process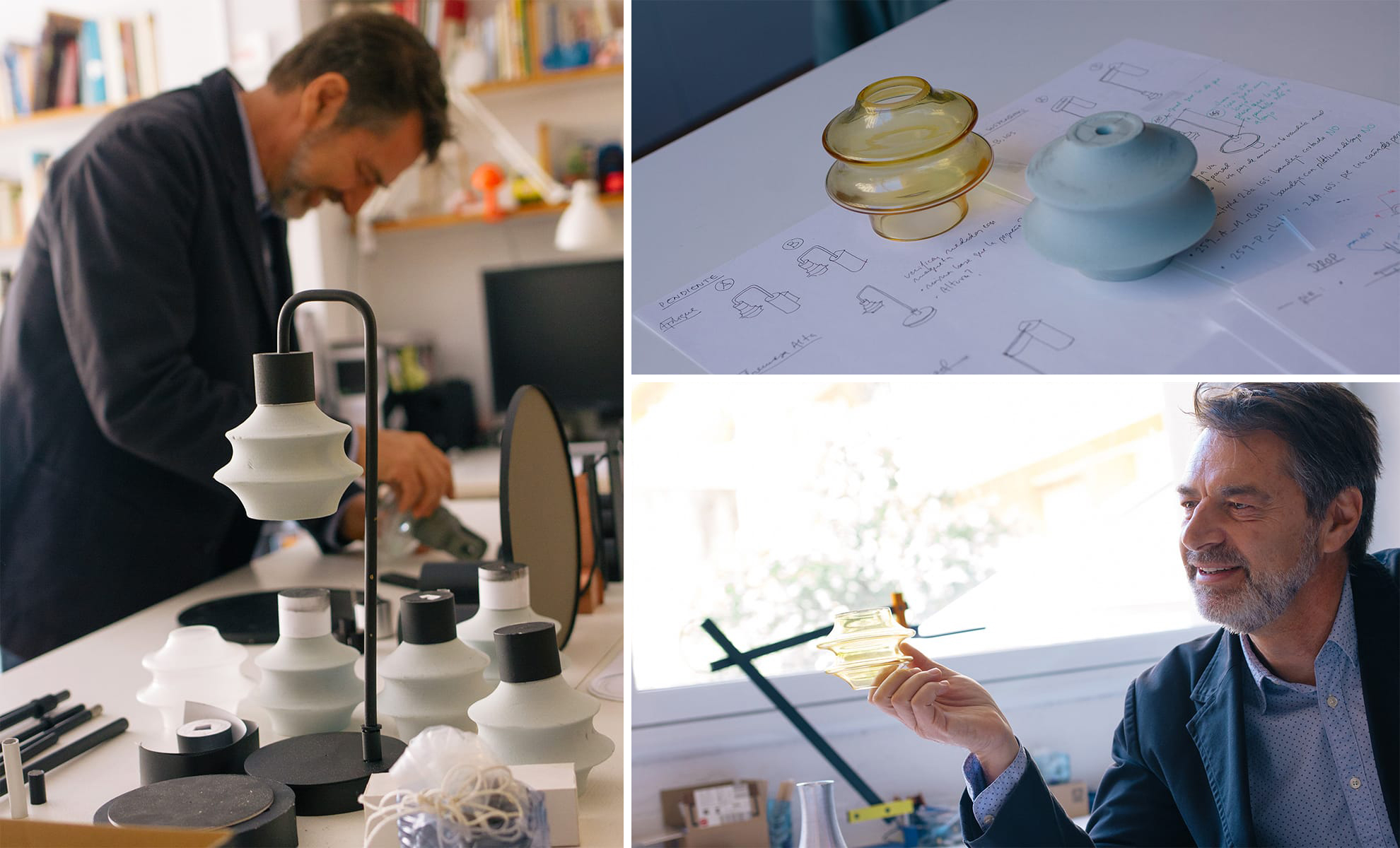 "I was looking for a very bright light, and the translucent glass and its shape contribute to it. The light source is an LED that is hidden, so that light is the only protagonist. Then, when the light is projected and reflected in the materials that are found along the way, it creates a set of sparkles and shadows. All of which enriches the object."
Gonzalo Milà talks about the Moai design process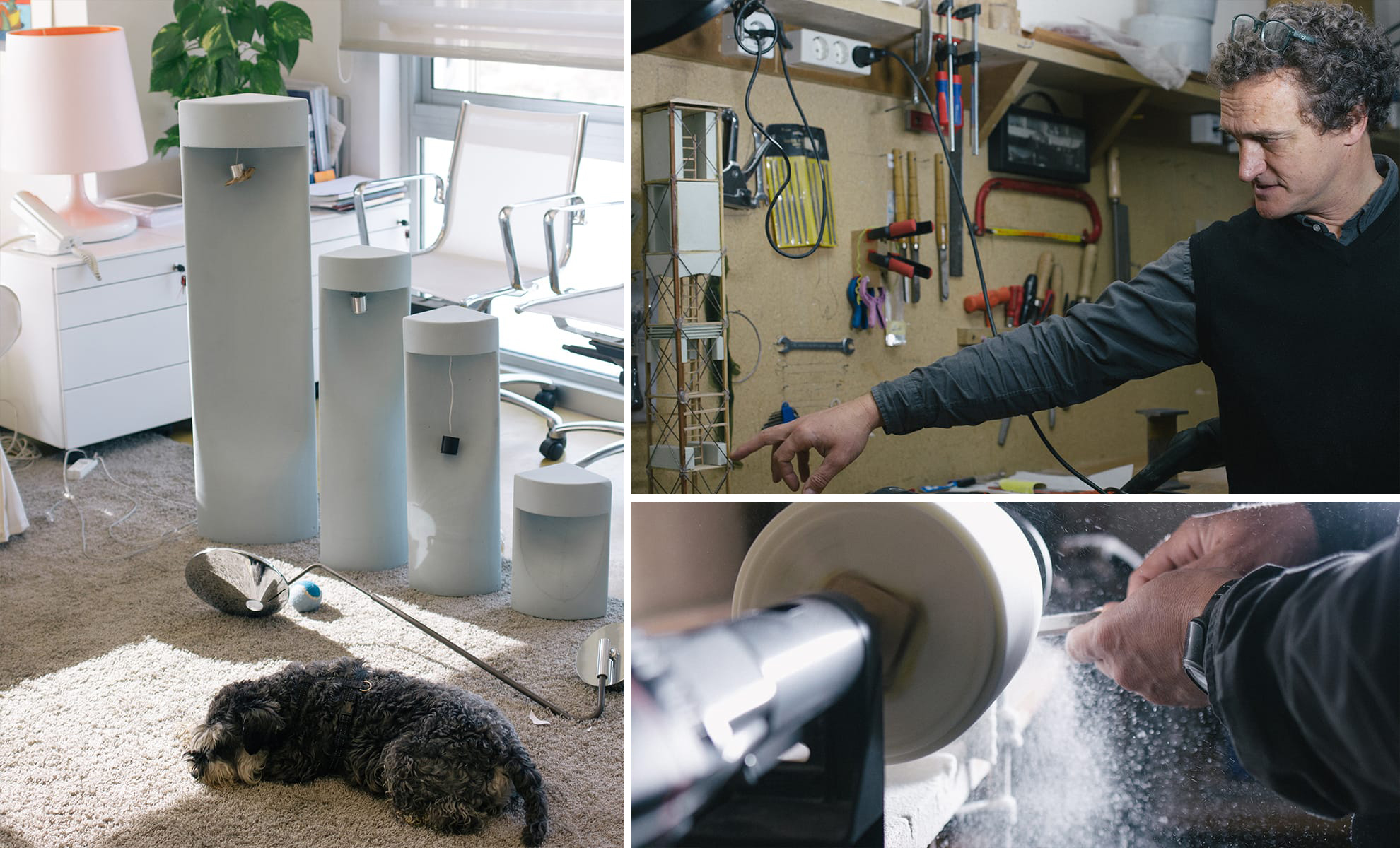 "I had worked with cast cement before in street furniture, but it was the first time working with it for exterior lighting. It was a new challenge that I found very interesting. It is a very rich material that easily integrates into the environment. Moai's sculptural and organic shape works well in repetition, ideal for marking paths. Without being very large, the aspect is robust and strong. The fact that it doesn't look like a 'lamp' makes it interesting as well when unlit, reminding us of silent, vigilant guards guiding our way."
The Valentina Pendant, Valentina Table Lamp and Mediterrania Pendant are collaborations with long-time designer Alex Fernández Camps. We were lucky enough to catch up with Joana and Alex to talk about inspiration, process and their latest designs.
What is your design story? How did each of you get into design?
Joana: Coming from the audiovisual industry, I came into the world of lighting one day when an architect friend invited me to participate in the design of some special iron structures for the Seville Expo. One project led to another, and in 1996 Bover was born as a Lighting Workshop. "A wonderful coincidence" that today has become one of the most prestigious lighting companies in our country.
Alex: I think I was choosing design; just taking a lot of small decisions following my instincts since early beginning. Since childhood I was wondering from where and how an object becomes an object; later I started to investigate on arts and studied architecture. But I naturally started to go deeper in objects design because the human scale of design activity, where function and emotions meet more spontaneously. Design is always a mix of different singularities, each project. I love it; is essentially the human condition of thinking before doing.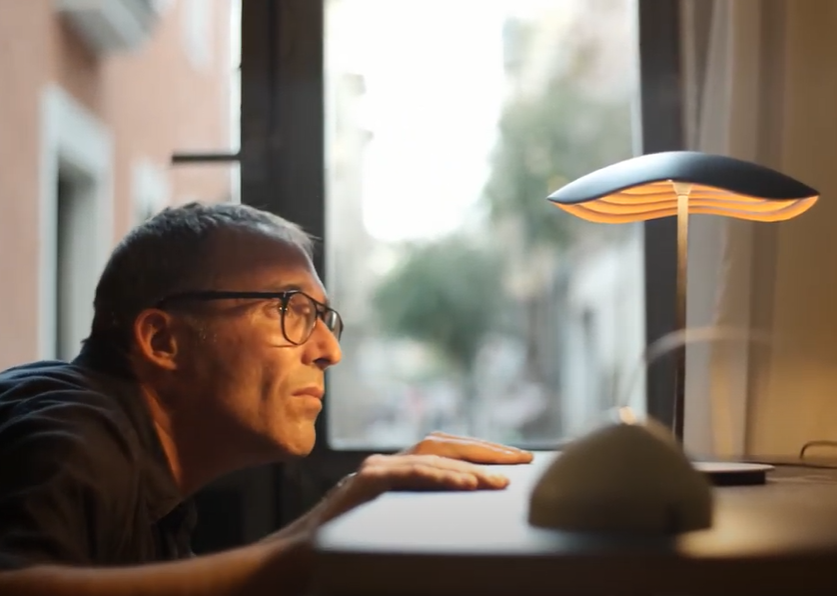 So, what makes for good lighting—is there more to it than simply illuminating a space?
Joana: Balance between design, quality and trend. We focus on designing products with enveloping and organic shapes that filter the light and coexist harmoniously both in outdoor and indoor spaces equally.
Alex: Light is simply where Everything starts. Light is a kind of 'drug,' able to create a state of mind. By just the light You can change your predisposition to love, work, level of conversation, heart rhythm, and many other known values (and infinite yet unknown other values).
You can give hope or make thrill just changing light orientation… Light is very powerful! In the future, we will use the light in a more accurate way, and for very diverse situations. For me, the most important difference in between geographical places can be summarized just in light feelings. Light is about perception, and perception is where everything starts.
What is your design process? Does it start in the studio, or does inspiration strike you in unexpected ways?
Joana: In any design process, it takes time. At Bover we really like to play, to try, in an artisanal way, and this is how we move forward. When you have been repeatedly working on your products, is when you get to make them authentically yours. And it is only at the end of this process when you see the result and how the lamp likes and works.
Alex: In my case, all projects are composed by several inspiration strikes, oriented more or less by thoughts. Those thoughts are sometimes more 'free', and sometimes more 'focused' or lets say 'oriented'. As soon as the project is in a more advanced stage, everything gets more 'oriented', and strikes are more subtle and specific. At the starting point everything is wilder and very emotional for instance. Design is of course an activity based on creativity; but have a lot of beautiful servitudes to be attended. How do you attend, priorities and/or mix this servitudes, could be one of the key-factors when the project starts to be extended.
Where do you find inspiration?
Joana: The design of our products is inspired by our way of life. The light, the culture, the gastronomy, the crafts, and the lifestyle of those of us who live on the shores of the Mediterranean are an inexhaustible source of inspiration.
Alex: Inspiration comes in different situations, but for sure the definitive part of a nice inspiration, is a deep 'expiration' first! For nice inspiration you need to feel kind of present and empty, and with certain pre-disposition. It can happen alone in nature, isolated with the multitude of a long flight, a parallel thought when nice conversation, cycling (something that I love), climbing, or having a peaceful walk… Always mixing in nice balance some peaceful feeling, and certain activity. Honestly Speaking, I think all this is cool not only for design inspiration… But for any other job!
Do you have a favorite design or design process story?
Joana: In addition to the Valentina and Mediterrània designs carried out with Àlex, I really like the work we have done with the architect Benedetta Tagliabue. Not only because of the resulting products, but also for the beautiful friendship that was born from it. We have fun thinking, dreaming, sharing ideas. Now we are working on a very nice project for the church at Ferrara.
Alex: All them are singular and favourites in somehow. The curious point is that all them are important in my life… I can perfectly remind every step of a project, and in what personal moment I was during each project. Projects are kind of a 'life map' in my case.
Tell us about your new lighting designs, the Valentina and Mediterrània. Do the designs reference one another?
Joana: Both Valentina and Mediterrània come up from a common concept: a design that reminds us of the gentle and small oscillations that the marine currents leave on the shores of the Mediterranean.
The concept of the Valentina consists of a smooth head that draws a wavy outline around its perimeter, and its beauty is precisely what it hides, the part that remains below it. It is a soft lamp, which emits direct light downwards through a small polycarbonate diffuser. It is delicate and at the same time with a lot of light capacity, which makes it very versatile. The most important thing about the Valentina is the type of organic light it gives off, and it is interesting to see how it illuminates and illuminates itself at the same time.
Mediterrània, on the other hand, is a lamp that, architecturally speaking, serenely participates in spaces. When it turns on, it gives off a feeling of natural light, soft and friendly. Undulating and serene like our sea, this lamp has the magic of looking different, depending on the time and place from which it is viewed.
Alex: Both Valentina, Mediterranea, and also Cornet, are special and pretty exciting for me.
These three collections are about a new light philosophy, based on biophilic geometry pattern and few organic light distribution, and atmosphere. Of course this lamp collections, all versions, are achieving perfect light functionality, but as said, all them have a few organic light distribution and helps creating a warm atmosphere in combination even with architectonic 'perfect' straight lines.
Were the processes different between these two designs?
Joana: Both processes were completely different because the Mediterrània is an artisan process. I liked the idea of looking for other ways to weave the shade, I wanted it to be lighter and soft, to give us volume without being visually heavy.
On the other hand, the Valentina is a lamp of small dimensions, made of injected aluminum. It is distinguished by its nuanced exterior finish, which enhances a color range in terracotta, olive green, light gray or black tones.
Alex, What do you mean by organic light distribution?
Alex: Making it short, I try to have enough light for standard light utilities, but light distribution doesn't need to be distributed homogenically. Like in nature, certain reflections are affecting light, and even when we perceive light as homogenic, it is not really.
If you see the shadows from this lamps, you will perceive some smooth aspects that are not under control. There is life in some how.
Of course, we are talking about details. All this collections are very oriented for the best function.
Is this how you've always seen light or a new philosophy?
Alex: Nice to talk about this! It all started at a working trip to Stockholm. I got impressed about a light perfectly distributed; I appreciate the virtuosos when controlling light distribution and atmosphere (more in the Nordic design culture);… but with this perfect light distribution I feel like 'few frozen' in artificial spaces.
During this trip, I missed some kind of natural feelings in this spaces. There were not grave or acute sounds really. It was just perfect silence. There was no room for mistakes and neither for imagination.
Then after, I started to investigate about giving more organic solutions, of course 100% functional, but more then this; … with kind of a natural sense of life. It took a lot of work and patience… More than previous projects, as all approach was new, and coming out from straight lines, the language started to have more levels, became more subtle. The point is not only about shaping; it's also about reflections and waves. It took few years, and it's a proper moment to thank Joana Bover her patience.
What makes Valentina Unique?
Alex: Valentina is the recent model, and for me is a very special lamp named like mi daughter. Is a lamp with special bright, that have a surprise inside, and due to the scale, you can feel it very near, and have a kind of personal experience if you 'open conversation' with this object.
As Valentina (my daughter) is growing, maybe would be interesting to have a bigger size in the future!
What makes Mediterranea special?
Alex: Mediterranea is product of a personal obsession about taking ribbon to the limit in somehow. Ribbon is a very special material for Bover. Bover ribbon lamps are made with heart totally in house since early beginning. Is a very special material for Joana Bover; and I wanted to make something different and special in this part of the catalogue. I'm now investigating also about new ribbon solutions for Bover.
Anything else or new you're working on that you'd like to share?
My commitment with this light philosophy/investigation is deep and very exciting … I will sure keep working and evolving it. I want also to make special thankful mention to the patient and passionate Bover technical team, and of course Joana Bover.
More Designs from Bover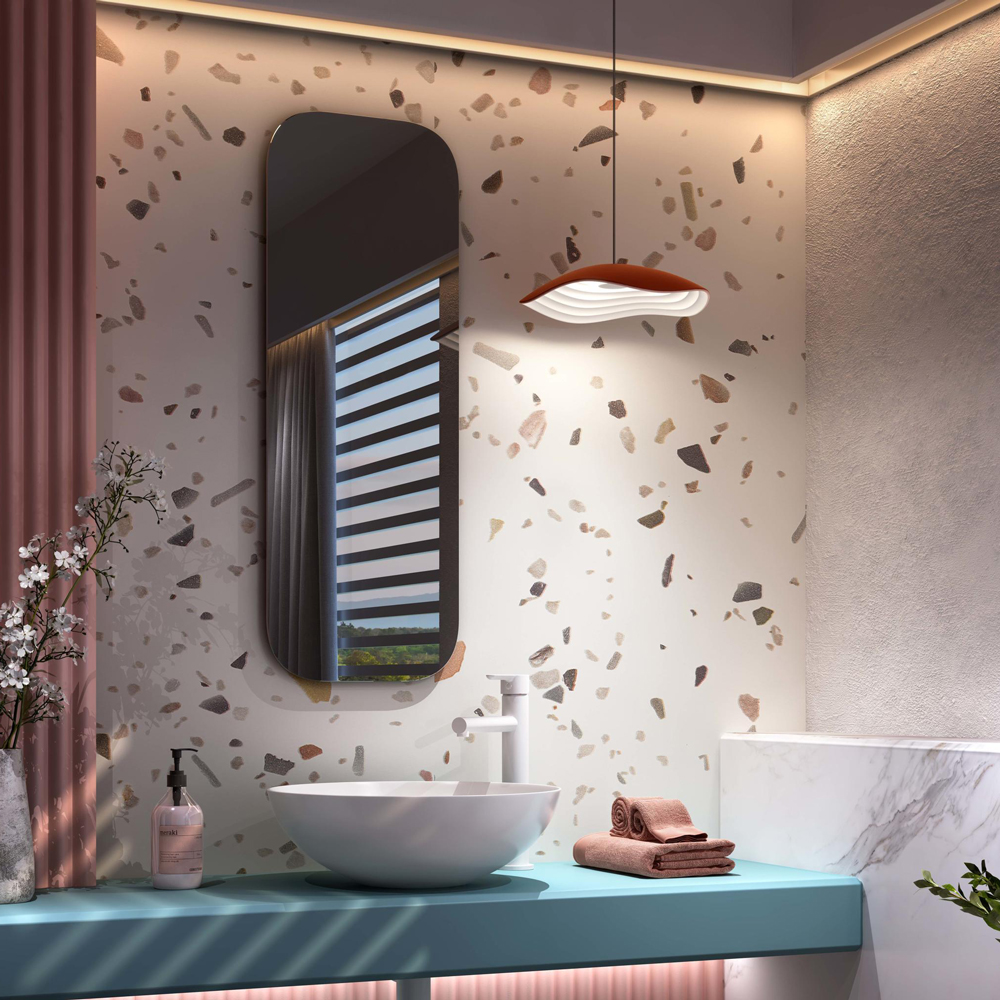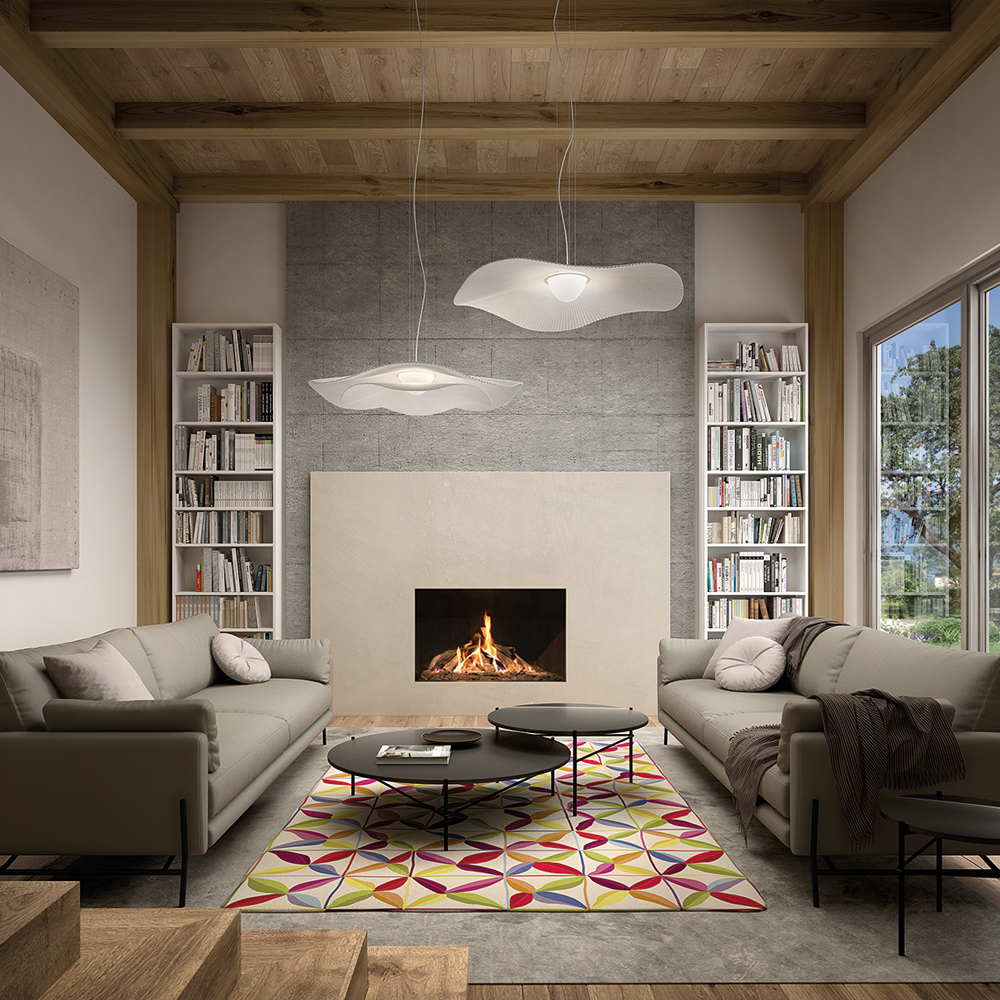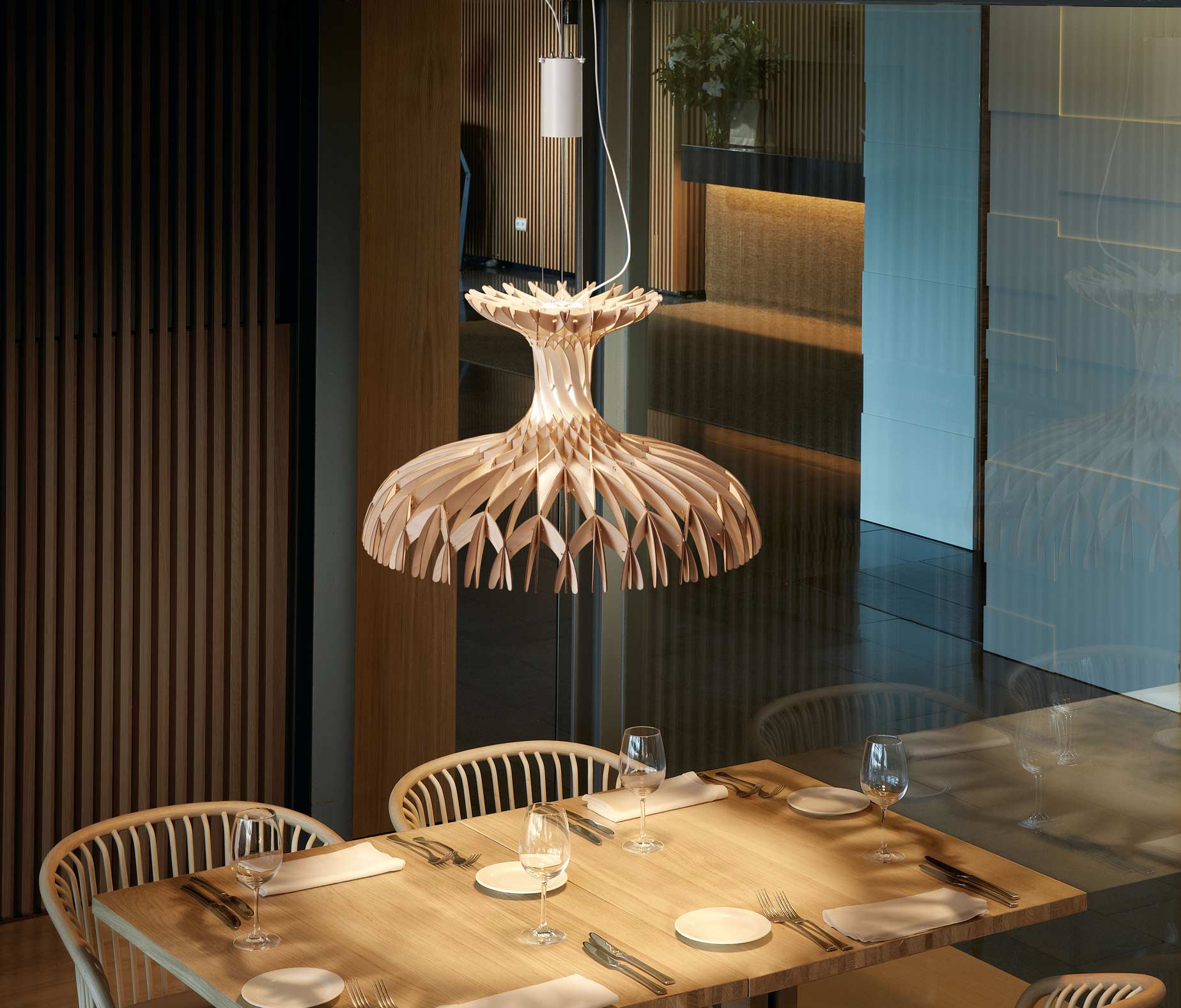 Alex Fernández Camps talks about the Cornet design process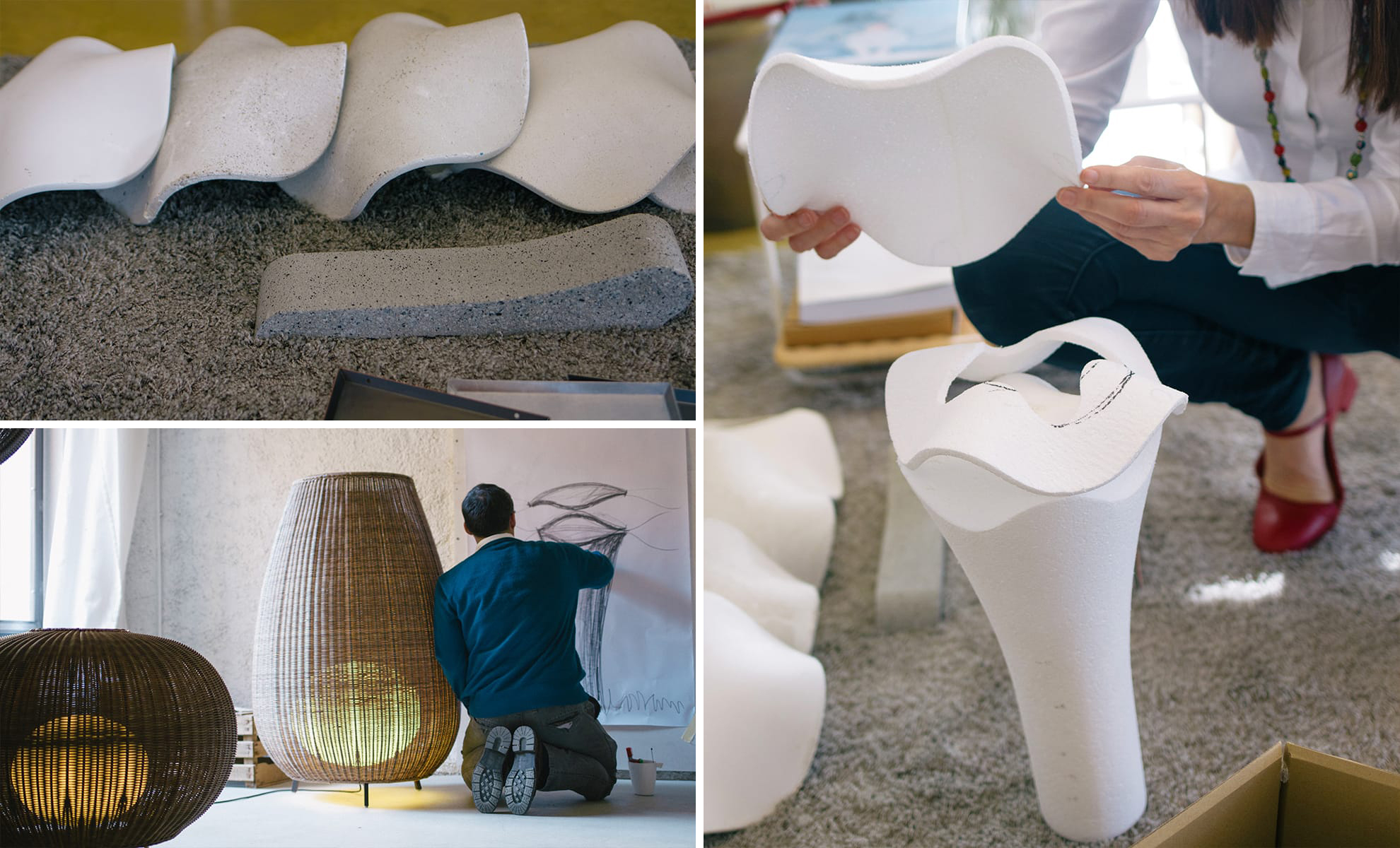 "Cornet surprised me during the process, and still amazes me every time I see it. The projects are generous with those who are a part of them, always creating experiences to remember. Especially Cornet."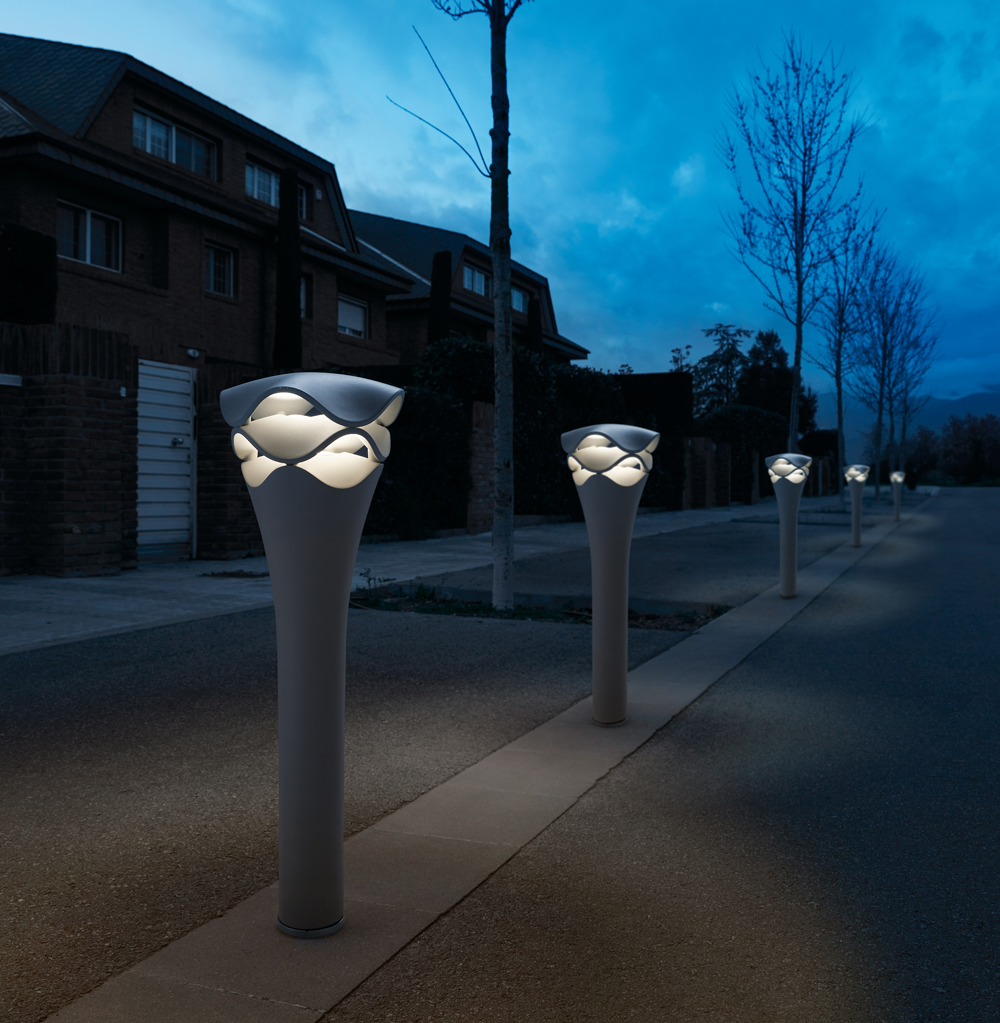 (Visited 332 times, 1 visits today)