Bertjan Pot is a modern design luminary who likes to let his work speak for itself. Luckily we were able to catch up with the prodigious designer to hear about his latest innovation with Moooi, the Random II Pendant, and the company's dedication to preserving authenticity with a curious little thing they call "The Button."
When describing his design process, Pot says he starts with a material or production technique. "Sometimes an idea pops up at the moment of discovering a material and or technique, sometimes days, weeks, months later when I realize what the materials or technique is actually good for."
Of course it isn't that simple—to create a product from that spark of idea "takes lots of experimenting and tests" according to Pot.
Bertjan Pot has created a number of iconic lighting collections for Moooi, including the iconic Random Light, as well as the Heracleum Collection, and the Prop Light Collection. Capturing the avant-garde essence of the brand, Bertjan Pot's designs are playful in character, while remaining on the cutting edge of modern design.
"There simply is nothing I won't consider for inspiration for a project. So basically I am always on the look out" says Pot.
The latest addition to his oeuvre: the Random II Pendant. Twenty years after Moooi tapped an up-and-coming young designer with his first design (the original Random Pendant Light), they've given the iconic design a new twist.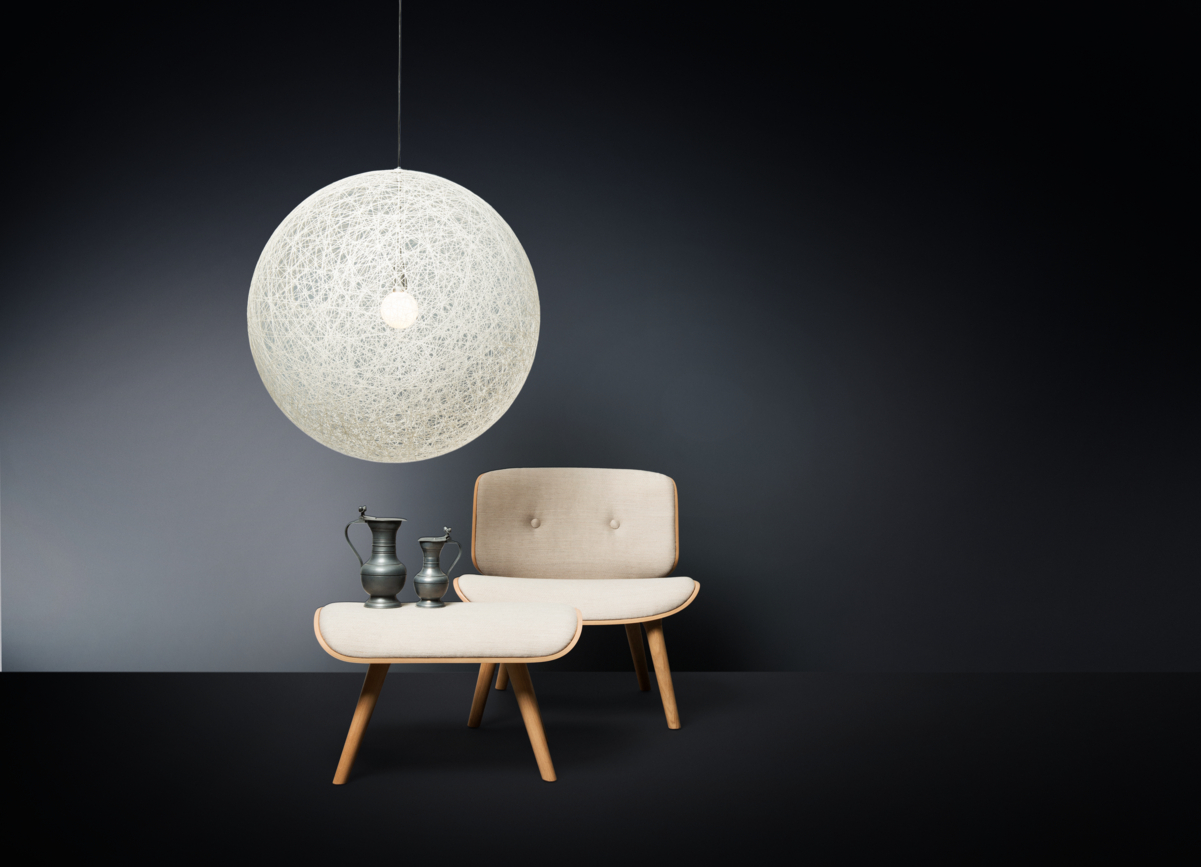 The Random Light was originally designed in 1999 and has since become a modern classic. The original Random Light process required a technique of resin drained yarn that is randomly coiled around an inflatable mold.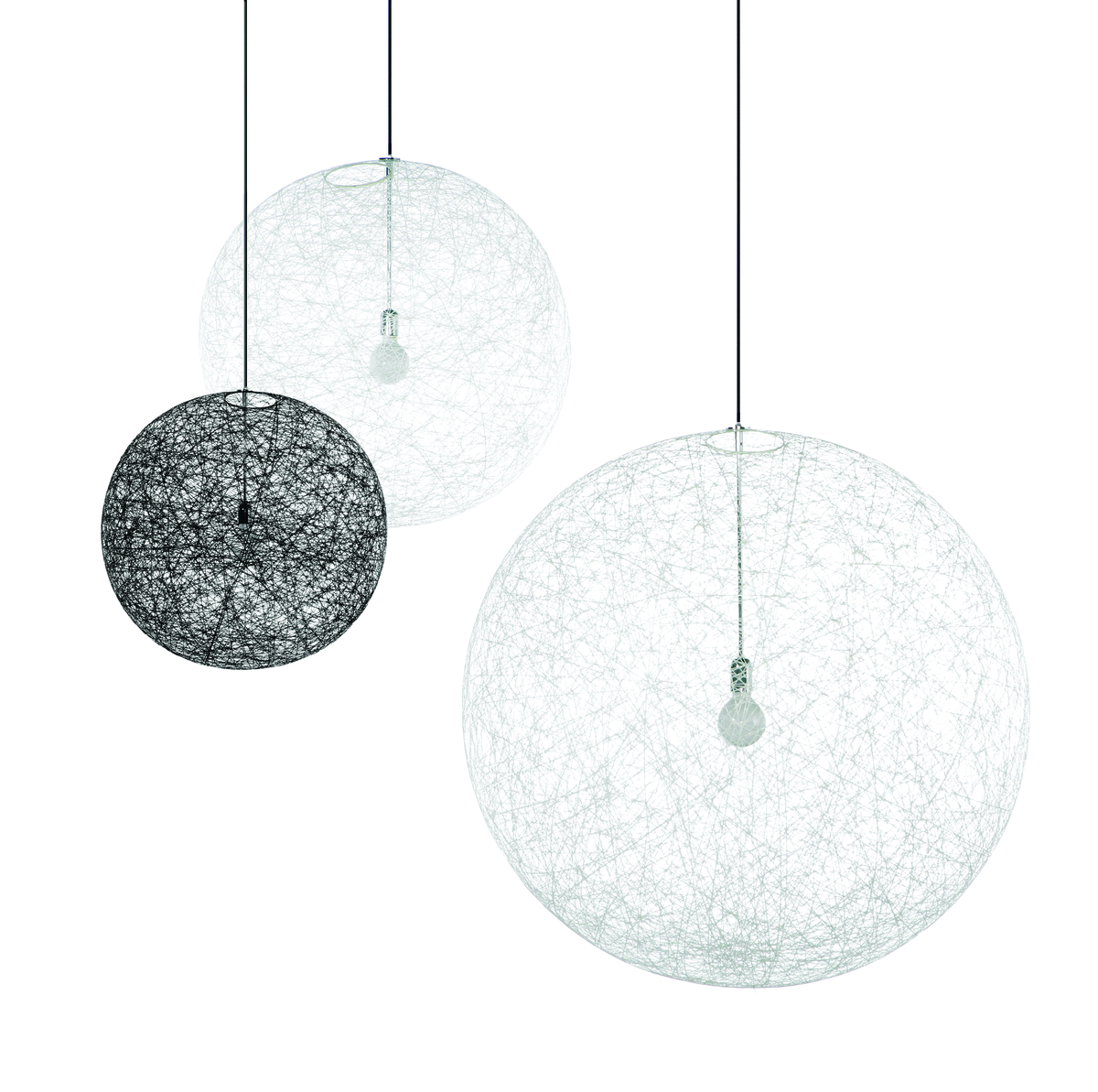 With the Random II Pendant, the designer and Moooi have made some key updates that have resulted in "an enhanced user-experience with an enlarged lifecycle." There's still a feeling of spontaneity, softness, and just a touch of magic within the light's contemporary style.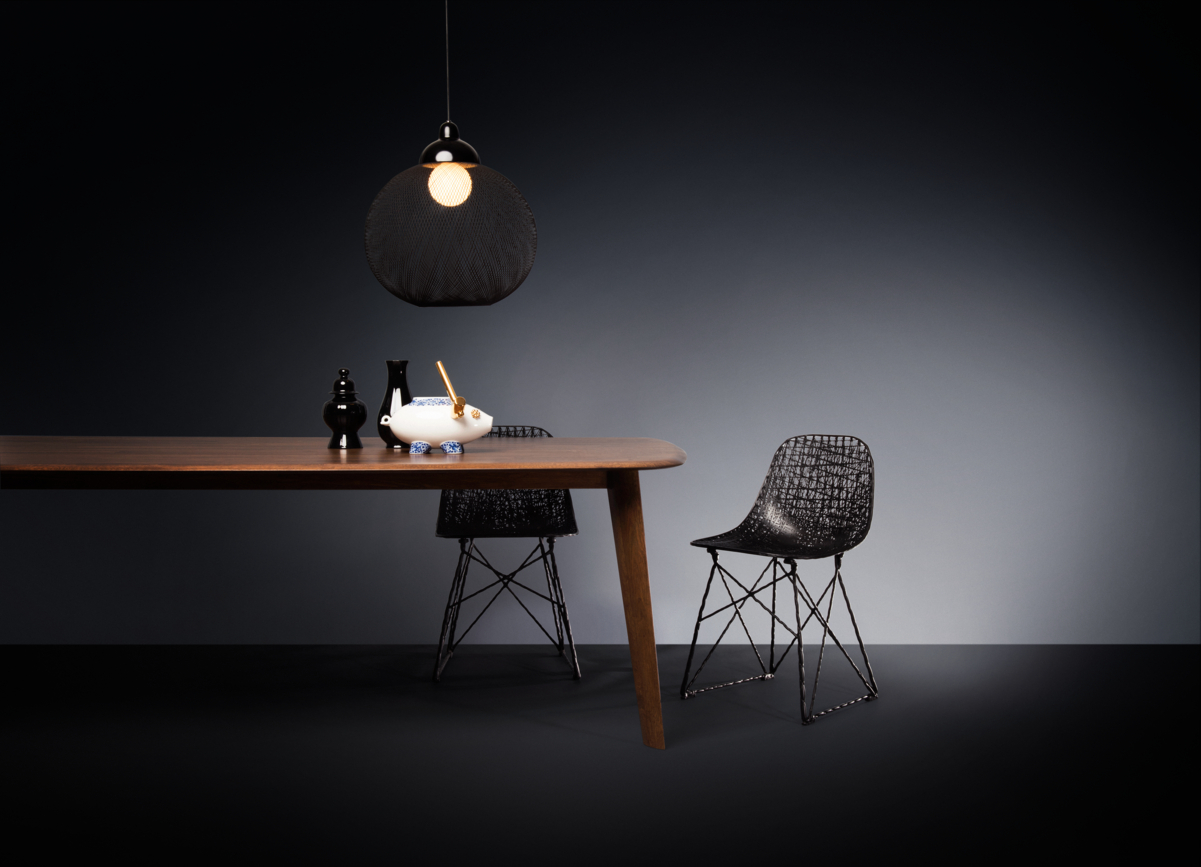 In contrast to the Random Light, the Non Random Light is uniform and straight-laced. Released in 2007, it uses fiberglass-soaked epoxy resin to achieve its tidy style. The result is like a neat ball of yarn. Though it has a straight and clean look, it still captures the playfulness of the original Random Light, but channels it in a more uniform fashion.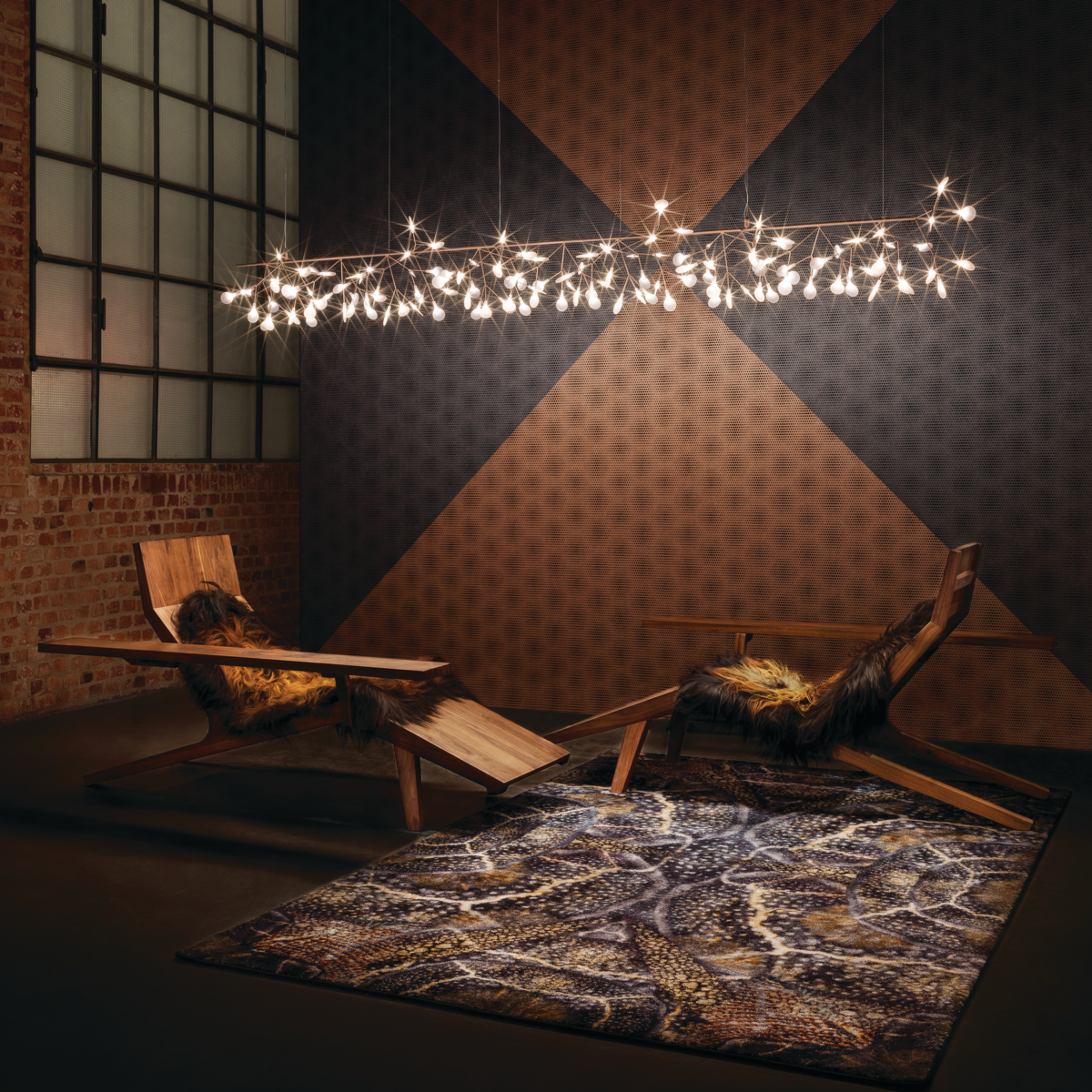 Working with Moooi's founder and art director, Marcel Wanders, they designed the Heracleum collection. The Heracleum Endless LED Linear Suspension takes inspiration from the Heracleum plant, also known as Cow Parsnip. This modern design has a connectable span of white lenses ramifying from one branch, creating a technical, natural structure.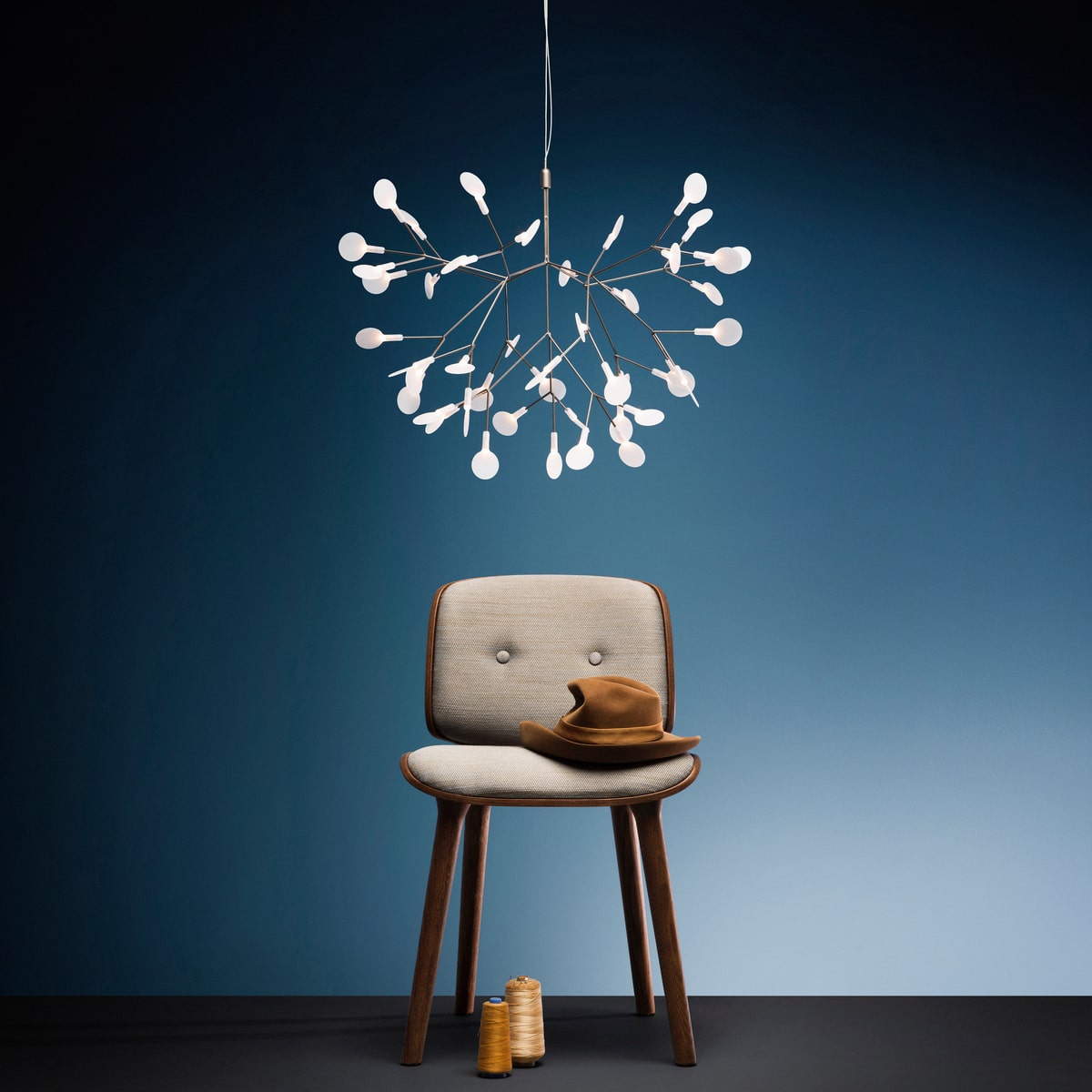 Later, the Heracleum II Small LED Chandelier made its way into the world. Capturing the same essence of its larger predecessor, it uses a technique of conductive layers, which gives the fixture its delicate and thin appearance. Like a living plant, the Heracleum's leaves are not static, but rather they are positionable by simply rotating them around their stem.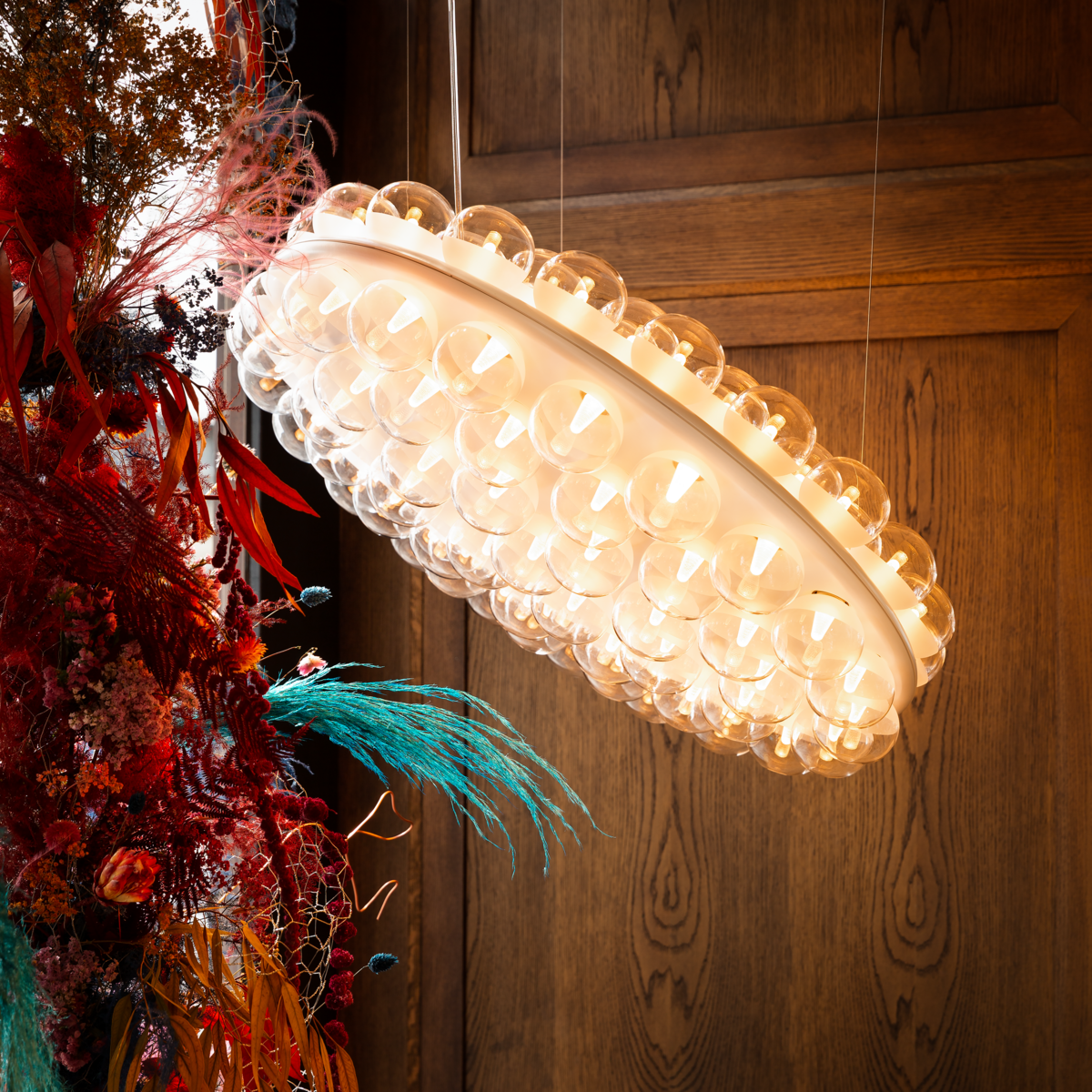 Pot then went on to design the Prop Light Collection, which takes the style of traditional makeup vanity lighting of old Hollywood and gives it an ultra-modern update. While embracing the technology and aesthetics of modern design, the Prop lights warmly replicates the comfortable illumination of vintage luminaries.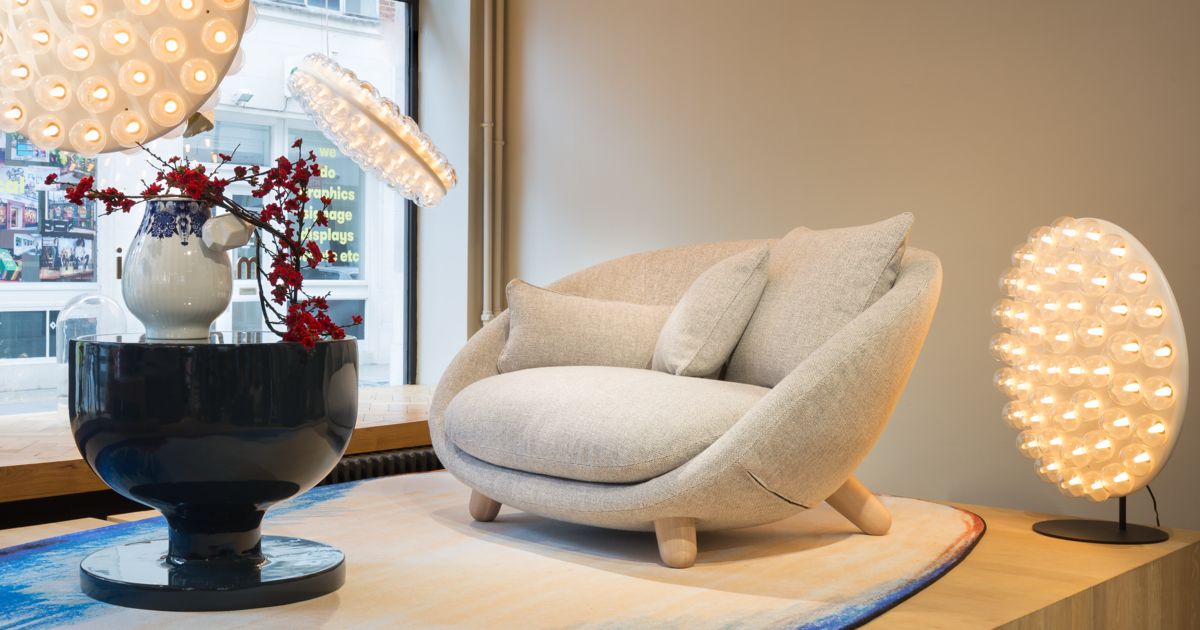 Each light utilizes specially designed LED optics within the blown glass globe diffusers. Thus, these lights are both energy efficient and ready for the modern world.