In 2013, three Vancouver, British Columbia–based designers—Matt Davis, Caine Heintzman, and Lukas Peet—launched ANDlight, an innovative company that designs and manufactures LED lighting exclusively. Each fixture is hand-assembled in ANDlight's studio in Vancouver's industrial Railtown neighborhood.
"Our vision for ANDlight was to create a forward-thinking lighting brand that focused on new progressive technology," says Peet. "We wanted to create decorative lighting fixtures that provide ample illumination, dimmability, easy installation and a modern and unique aesthetic—all while being designed, developed and produced in North America."
The company's designs—available exclusively through Lumens—are gaining international recognition, and ANDlight is definitely one to watch. We caught up with the three co-founders to talk about the company's values, local production and greatest hits—and what's next.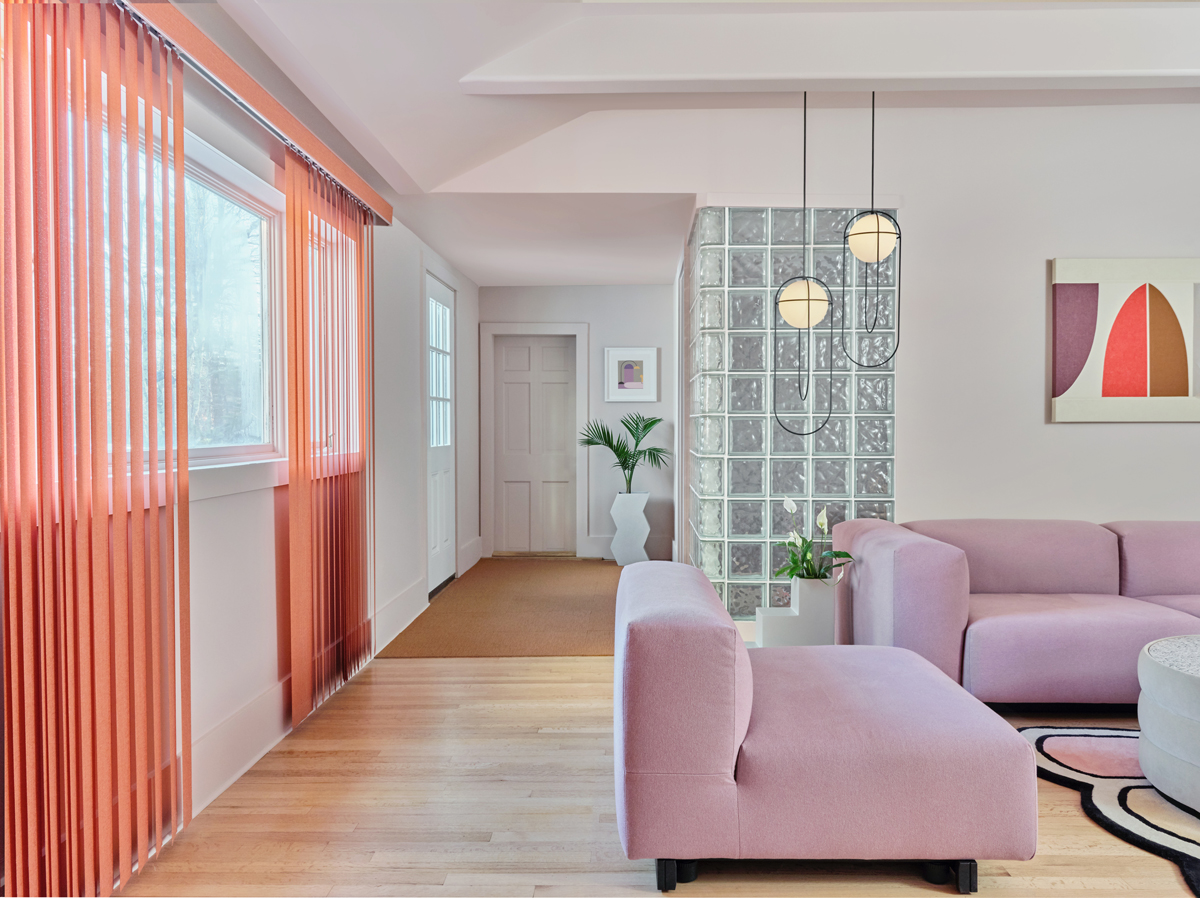 What's exciting to you about LED lighting technology?
LP: We feel that LED is the current direction in illumination technology. As it is still quite new, we see the opportunity to utilize this technology to create new forms, designs and ways of illuminating environments.
LED technology offers great flexibility in the design of a luminaire. It's versatile, enables us to push the boundaries of what's already out there in the lighting world, and create something totally new.
MD: At ANDlight we consider adaptability in all aspects of a design, and the use of LED enables just that. Thanks to LED, we are also able to focus on creating luminaires with an efficient and functional light source and a low energy draw. All our luminaires are dimmable— we believe the output needs to vary within different environments to best suit the mood of a space or recast light in one same space throughout the day.
How would you define the ANDlight style?
MD: We aim to propose products that are timeless— in form and reliability; refined in aesthetics, and approachable. Our luminaires are made to be touched and adjusted with changing situations. Versatility is key to our product line. We see our luminaires as part of the environment and people's experience and not as objects beyond reach.
LP: We also strive to create products with a unique creative expression, something that we haven't seen before. Their visual character lends itself to accessibility with personality, uniqueness and sometimes, a touch of playfulness.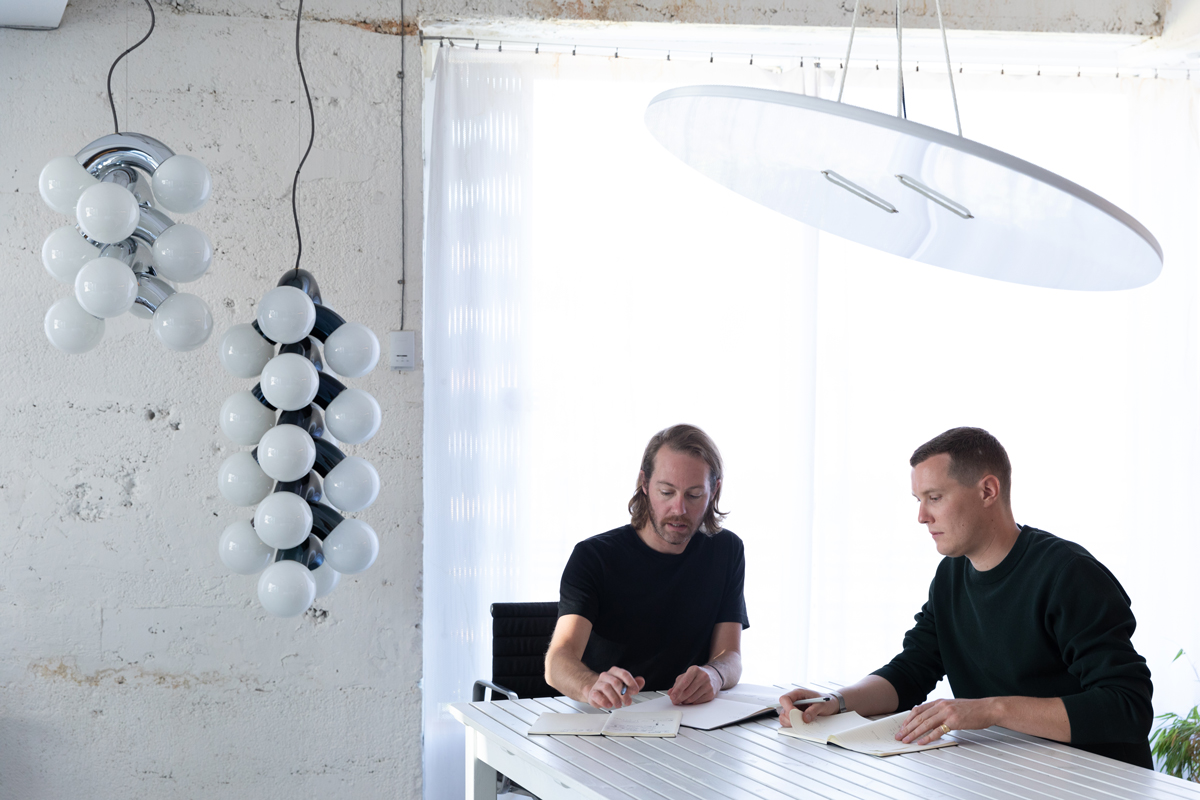 CH: We also focus on developing collections that can be used in a wide panel of applications: from residential for larger scale commercial projects, or various locations of a residence; for instance: pendants, wall sconces, ceiling/surface mountable as well as a table and floor options for one "product family," giving the client a palette of options as well as the possibility to customize the finish for special projects.
What is the number-one interest that drives your lighting design work?
MD: We describe ANDlight as a "Decorative luminaire design and manufacturer". We specifically insist on using the word luminaire for its technical aspect— as each one of our fixtures has to be functional, as well as pleasing to the eye.
CH: Our challenge is to design luminaires that simultaneously demonstrate adequate, innovative and high-quality illumination; controllability, and aesthetic. What's interesting to us is where all these aspects meet.
What do you try and accomplish in a product beyond illuminating a space?
CH: It is interesting to create an impact, or simply leave a remarkable impression on someone. Fortunately, light is the original dramatic element. This really helps make things pop when attempting to create an object which stands out. I'm always interested in the challenge or creating a product that will work for small spaces, but has the ability to expand in space, and become an installation, a sculptural piece. For instance, the Vale functions as a simple unit, or connected, can become as important in space as a room divider.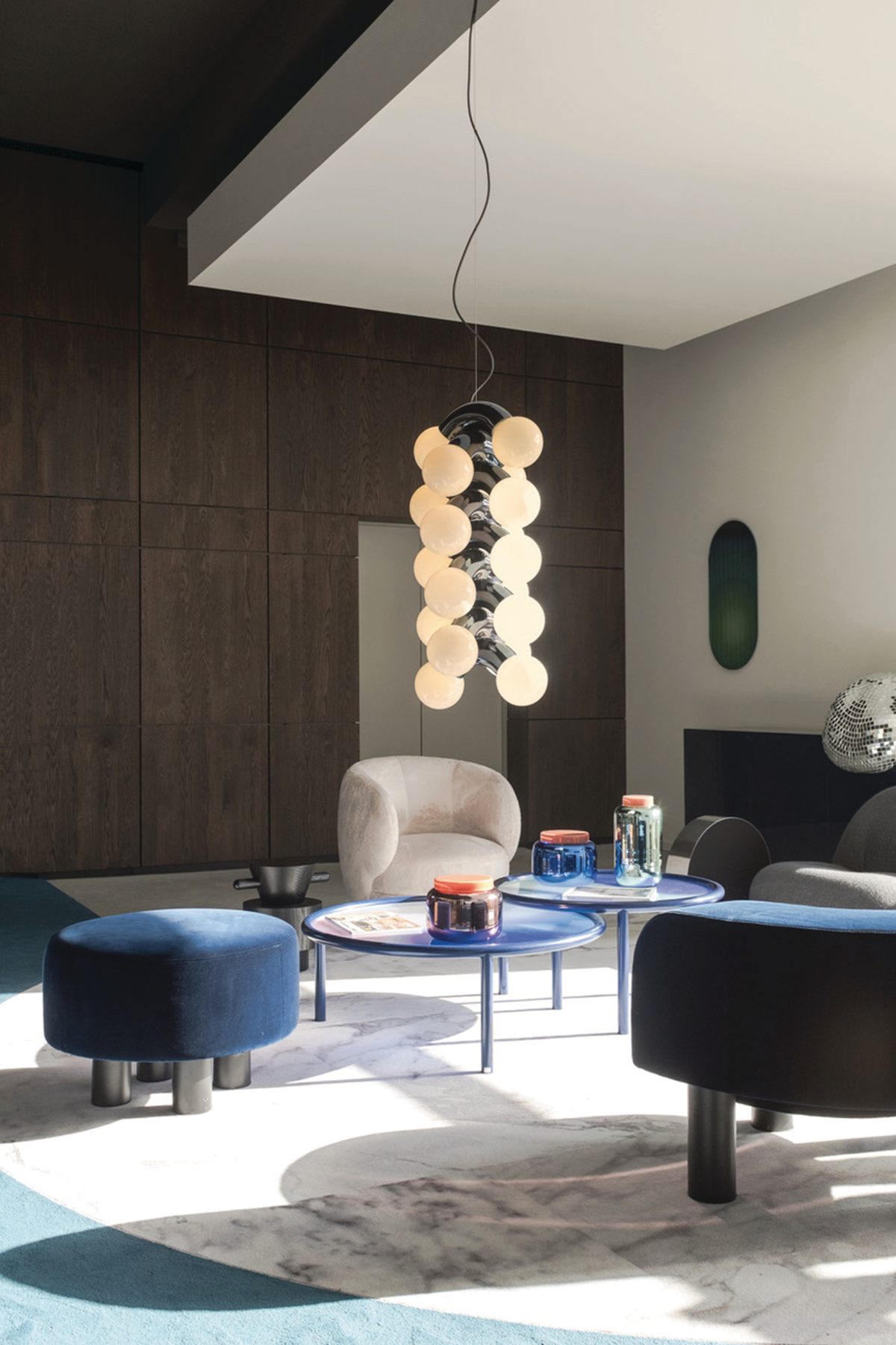 CH: Is it also something I had in mind for the Vine, which addresses the need for a fixture of scale, radiance and exuberance. Low output LED lamps amplified by opal glass in repetition help generate a very big fixture from very little electricity and just a few simple components.
What's important for people to know about your company and brand?
LP: We design, develop, produce and assemble in Canada.
MD: We are a design and manufacturing company. By both designing and manufacturing, we zoom in on each step of the product development and production closely.
CH: We work closely with our vendors, during the design development phase; which enables us to really get acquainted with the material we are exploring or technique we are working with and leads us to exciting discoveries. As well as during the production phase to ensure the top quality and reliability of each one of our products. Our luminaires are assembled in our studio located in Vancouver, Canada.
Before you launched ANDlight, Lukas designed a light for Roll & Hill, the Rudi Loop. What inspired this light?
LP: The inspiration for the Rudi light came from my father's work. He is a jeweler and I wanted to treat the light as if it were a necklace. Like a light, a necklace also has a decorative element and a suspension element.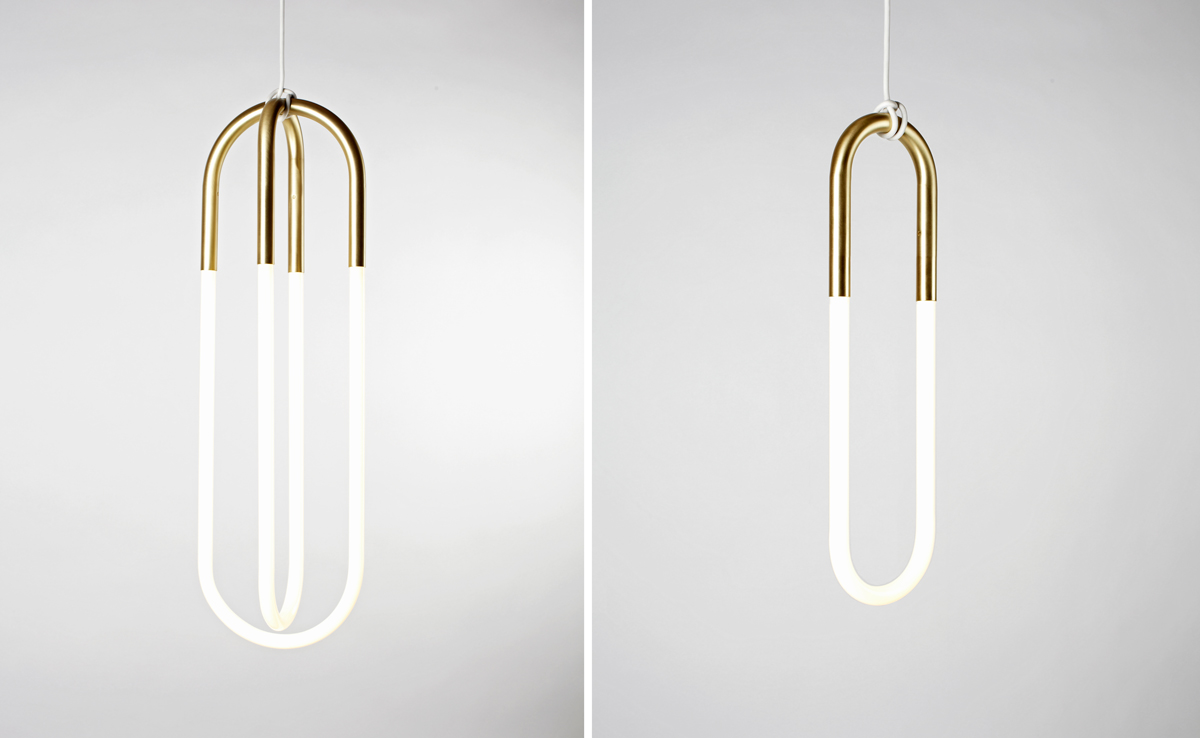 LP: By treating the light source and brass enclosure as the decorative element, I came up with the simple solution of wrapping the electrical cord in a knot around this component to create a physical connection between the two pieces. The electrical cord is obviously an important part of any fixture, so I try to include it in my designs when I can.
Tell me about a few of your favorite pieces in the ANDlight collection.
LP: It's hard to pick one, though Pebble was a very exciting product for me. It is our first primarily glass fixture as well our first completely bespoke LED module which we developed in house. Through the development of the pebble-like forms in glass, I learned a lot about glass and its limitations. It is such an inspiring material to work with and how it plays with light opens up so many opportunities.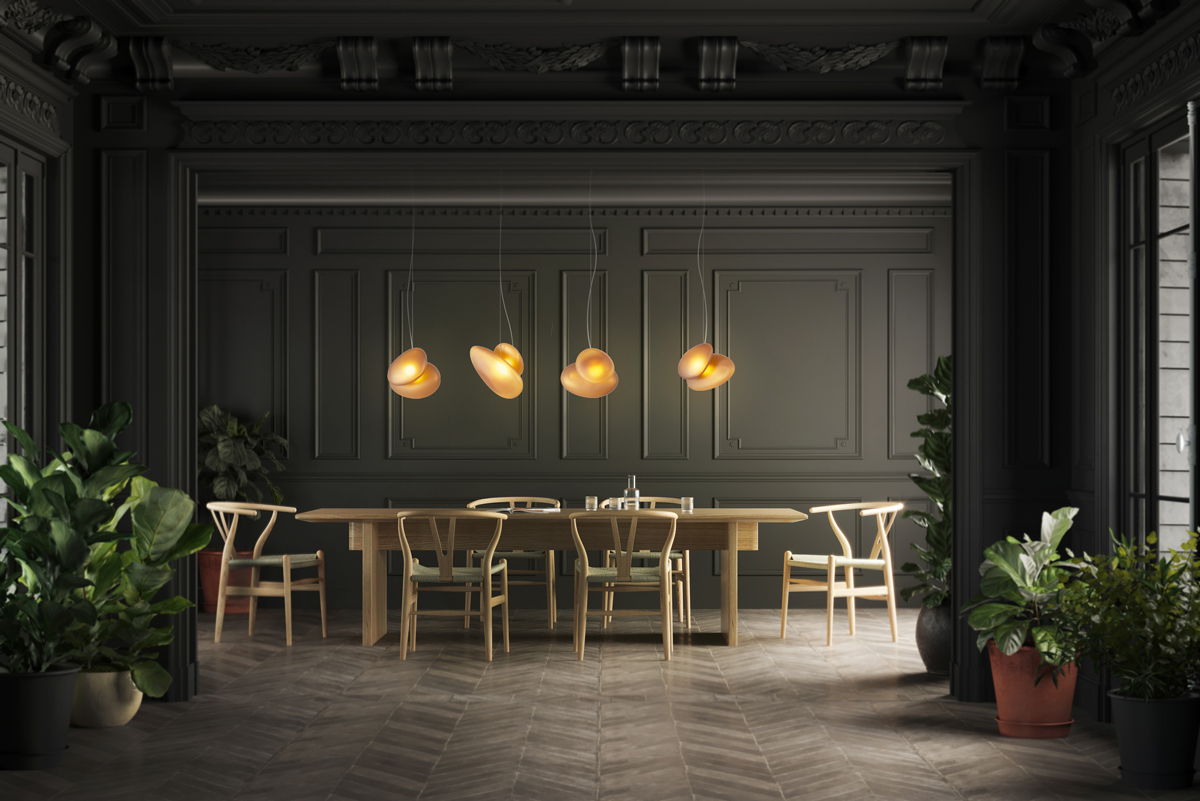 Also, the whole SLAB collection is available in anti-allergenic natural cork—which has the added benefit of reducing the ambient sound in its surrounding environment. It was important to me to develop a design that would be equally comfortable in intimate and corporate environments. Designed with a large sound-absorbing face contrasted by a minimal 15mm thick edge, the fixture has a noticeable but not overwhelming presence.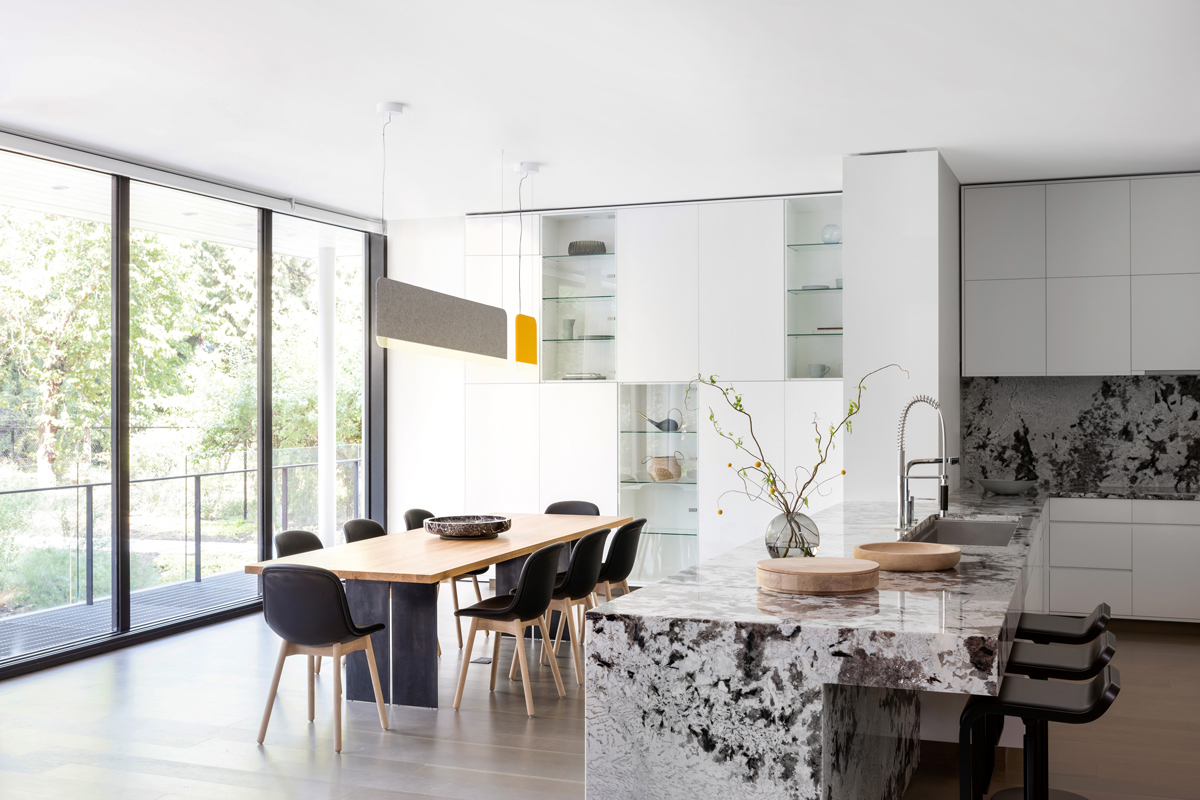 LP: We launched the Button fixture in a surface mount version, for easy installation on either ceiling or wall surfaces. The Button series was an exploration in creating an LED fixture with a large surface, yet a thin profile—one that could be playfully and easily articulated by the user. The suspension system allows the fixture to be directed in a desired angle, or to hang traditionally in a horizontal orientation.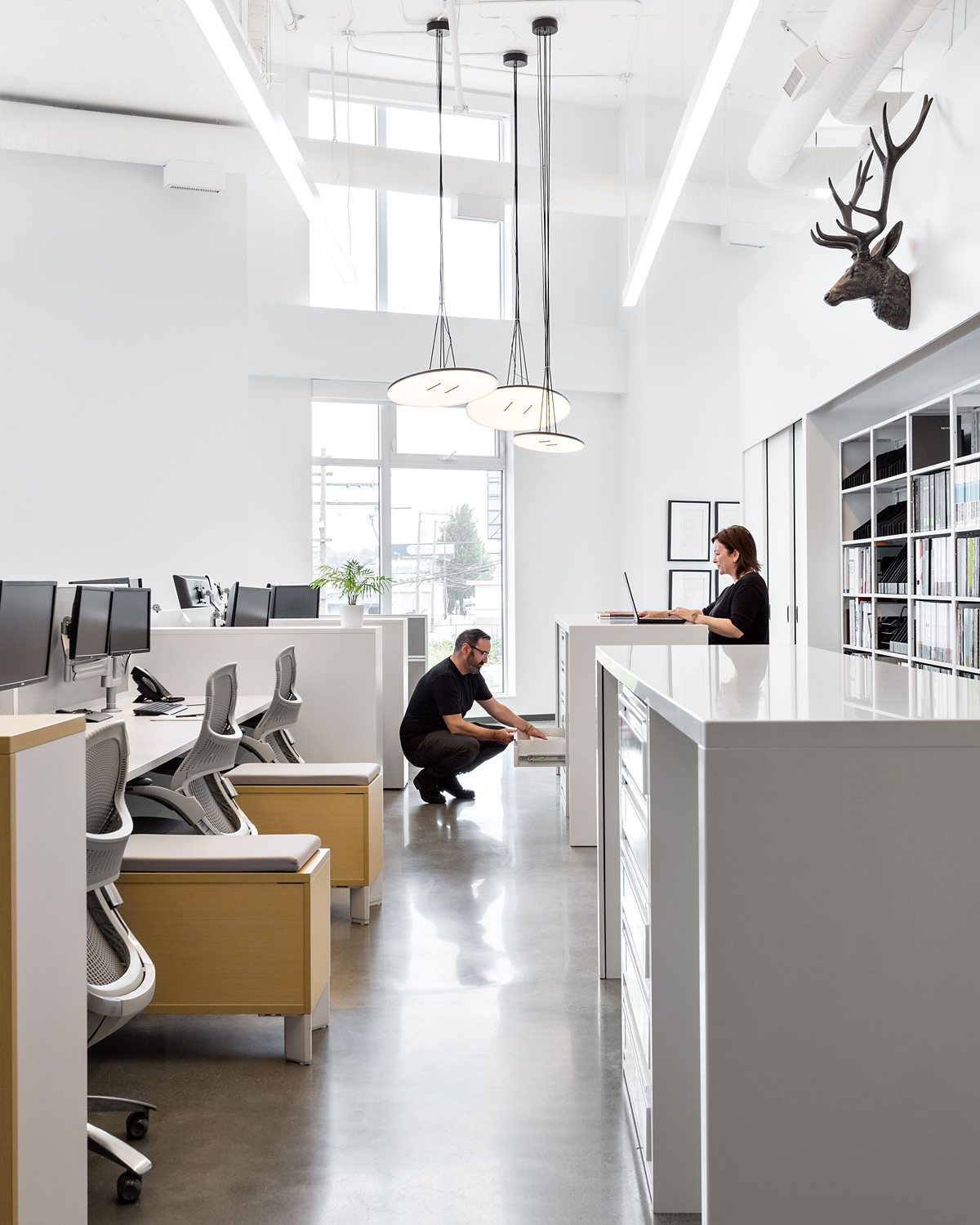 LP: The Pipeline series by Caine Heintzman is particularly interesting to me since it is a completely modular system that allows designers to create something totally unique for their project. The results that are possible in any environment are endless.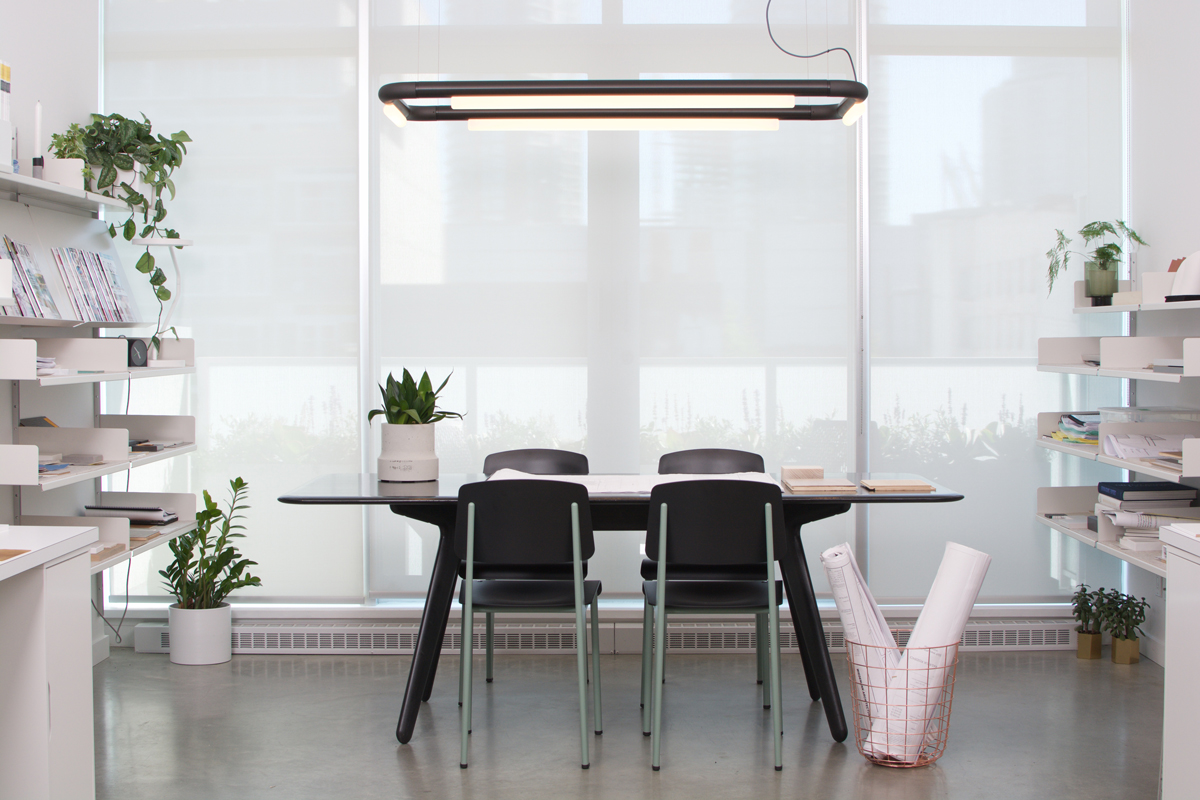 Do you always follow a specific design process?
LP: The process of creating a new luminaire for ANDlight is always different for me. Looking back at my previous designs for ANDlight, the initial inspiration for each came from a completely different source or moment. In saying that the designs do have to fit with the ANDlight brand and beliefs that we all share. Once the initial concept and form begins to form the development begins to follow a more structured approach as various aspects of the product are taken on by other members of the team.
Your current collections are all designed by ANDlight's founders… in the future do you envision working with outside designers and producing their pieces as well?
LP: With the initial and current collections designed by us internally allowed us to easily and clearly define what ANDlight is and needed to be from a design and functional aspect. Beyond that it has also been instrumental in the structure of the development team and various touch points with various departments within the company in the buildup to a new release. This structure and system has worked very well for us, we are open to the possibility of outside designers in the future; these products would of course have to fit with the brand beliefs of ANDlight. We currently do not have any plans to incorporate any outside designs in the short term.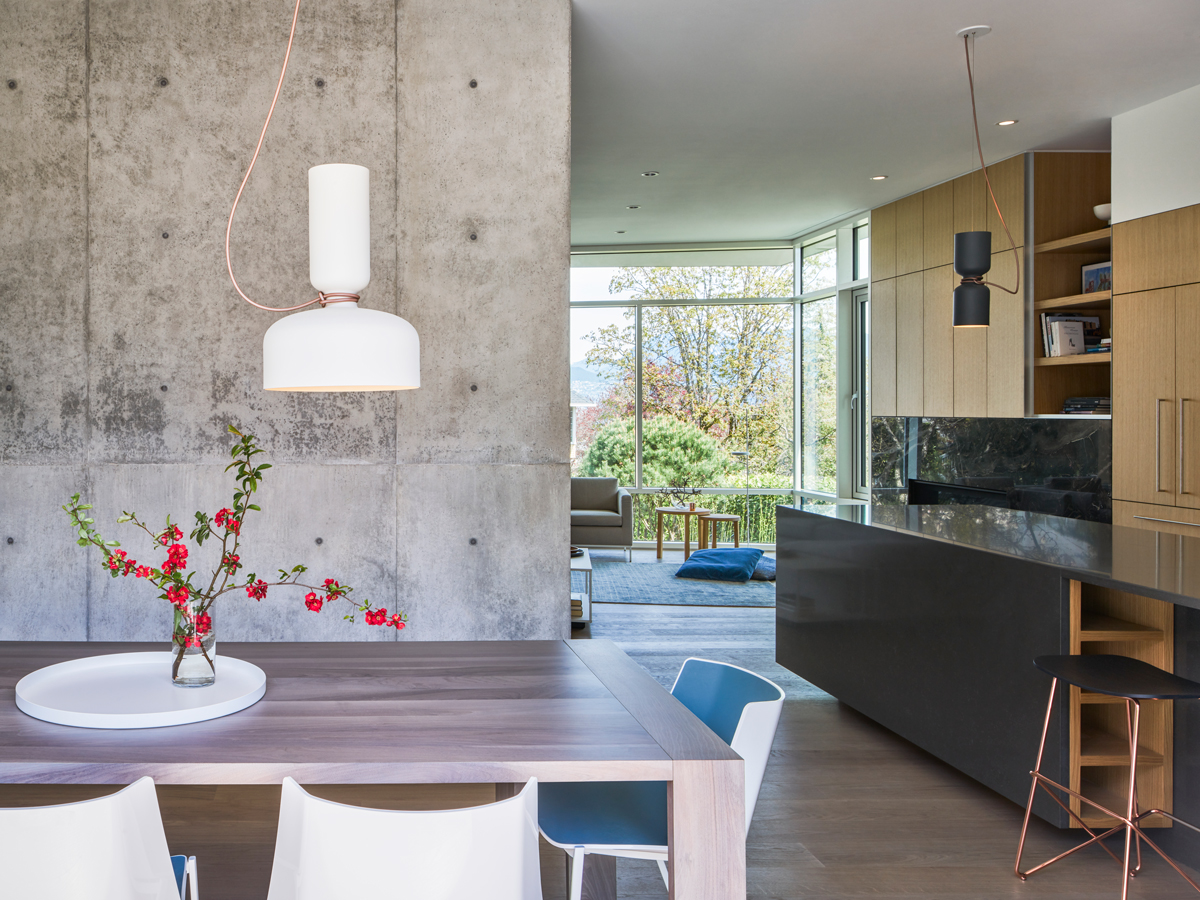 Why have you chosen to produce and assemble all your products in your Vancouver studio?
LP: Through our close relationships with our local vendors, we are able to communicate and develop our ideas much faster, as well as understand the processes easier, which in turn results in a better product in terms of cost, quality and production time.
Have you seen any of your pieces installed in a really creative way out in the world?
LP: Yes! The Button fixture I designed was used in a restaurant project here in Vancouver by our good friends Chad and Kelly of Falken Reynolds shortly after we launched it.
They used 15 Button fixtures in Sai Woo in Vancouver's Chinatown, all articulated throughout the space at varying angles. It was great to see them use the Buttons in a way I hadn't thought of before.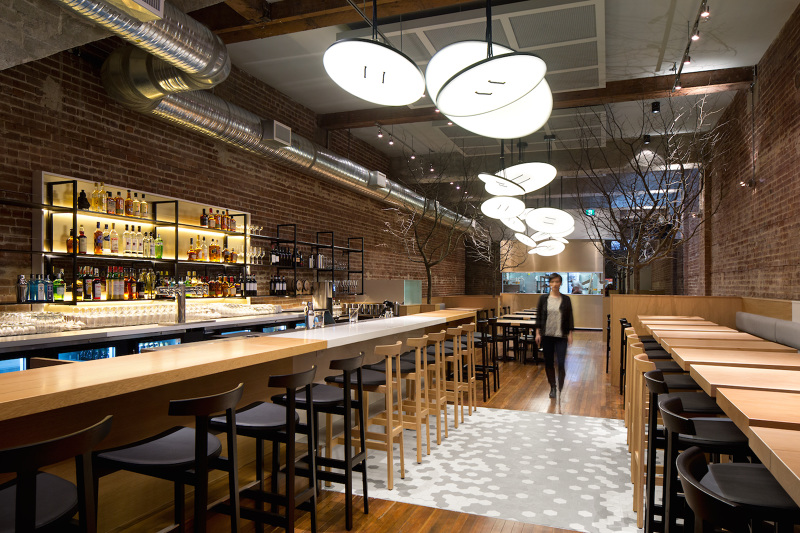 For all the latest ANDlight products exclusively at Lumens, click below.
(Visited 44 times, 1 visits today)