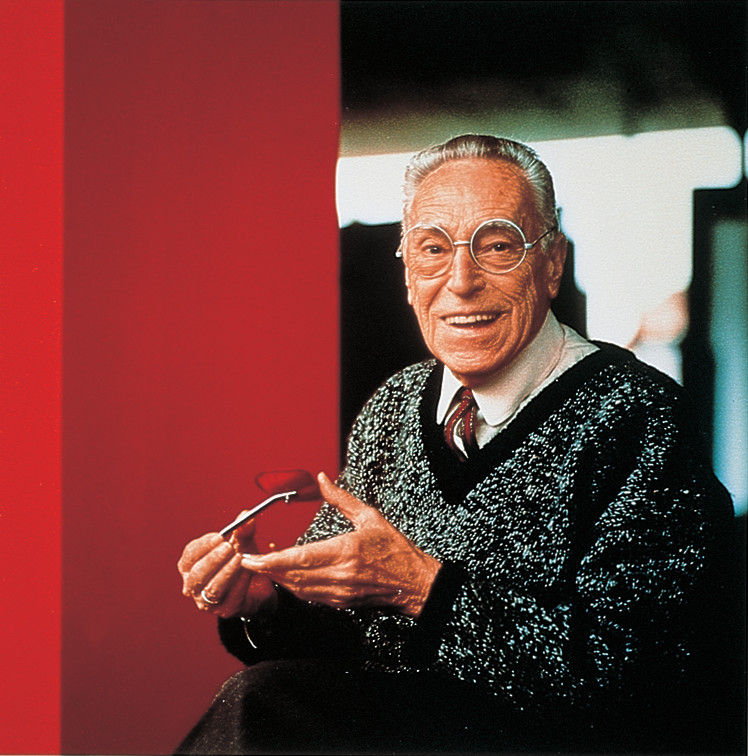 Like an artist creates a work of art in response to the times in which they live, so too do great designers emerge to create solutions for day-to-day life that speak to their generation's needs through architecture, interior design and more. Italian industrial designer Achille Castiglioni did just that, and his illustrious career established him as design icon that won't soon be forgotten.  
Born in Milan in 1918, Castiglioni was a lifelong student of design and architecture. Once completing his architectural studies in Milan, the designer went to join his brothers, Livio and Pier Giacomo, and worked alongside them in their family's design firm in 1944. The collaborations of Castiglioni and his brother, Pier Giacomo, are some of his most famous and revered designs, including the celebrated Arco Floor Lamp, the Snoopy Table Lamp and the Taccia Table Lamp.
It was with FLOS that many of these iconic designs were and are still produced today. Castiglioni's legacy remains a powerful influence in the design world, and his captivating, innovative work with FLOS led the lighting brand to become the design powerhouse it is today.  
Castiglioni as Designer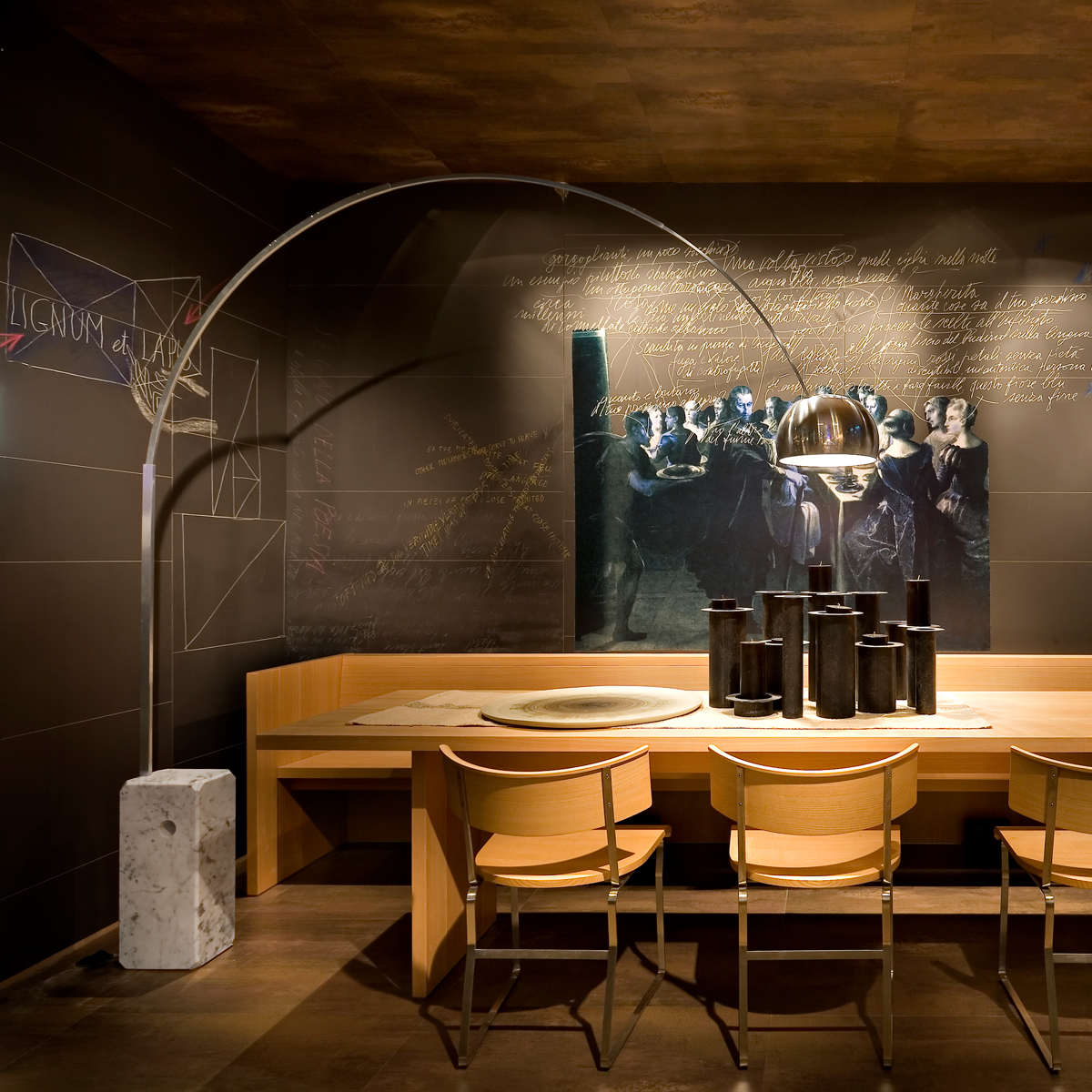 Castiglioni's cutting-edge approach to design is often described as imaginative and always with a dash of humor. Perhaps it is best described in the design titan's own words: "Start from scratch, stick to common sense, and know your goals and means."  
Such a philosophy no doubt developed during the years he designed in post-World War II Milan. To be a designer in post-war Italy offered up certain challenges.
"[During that time] it was not so easy to find a company who believed in all projects. They were concentrating on the reconstruction of buildings that were destroyed during the war," said Castiglioni's daughter, Giovanna, current vice president of the Fondazione Achille Castiglioni. But such an environment still encouraged creativity and a focus on industrial design. "He had occasion to build new things in architecture, and designed many exhibitions for many brands." 
During a time of post-war rebuilding, Castiglioni found ways to experiment. He embraced the industrial design mindset, to the point of helping to found ADI (Associazione per il Disegno Industriale, or the Association for Industrial Design) in 1956.
It was nearly 1960 by the time that Achille and Pier Giacomo started to work together with FLOS. After Sergio Gandini arrived in 1962, the three began to experiment with the material for their cocoon lamps in Merano, in the north of Italy. The Gatto (1962), Viscontea and Taraxacum were the first results of the experimentation with that new material [cocoon resin] from America.
Always innovating, the Toio Floor Lamp is another iconic design to come from the brothers. Introduced in 1962, Toio was part of the brothers' ready-made object series, and was composed of unusual, yet ordinary parts that were readily available.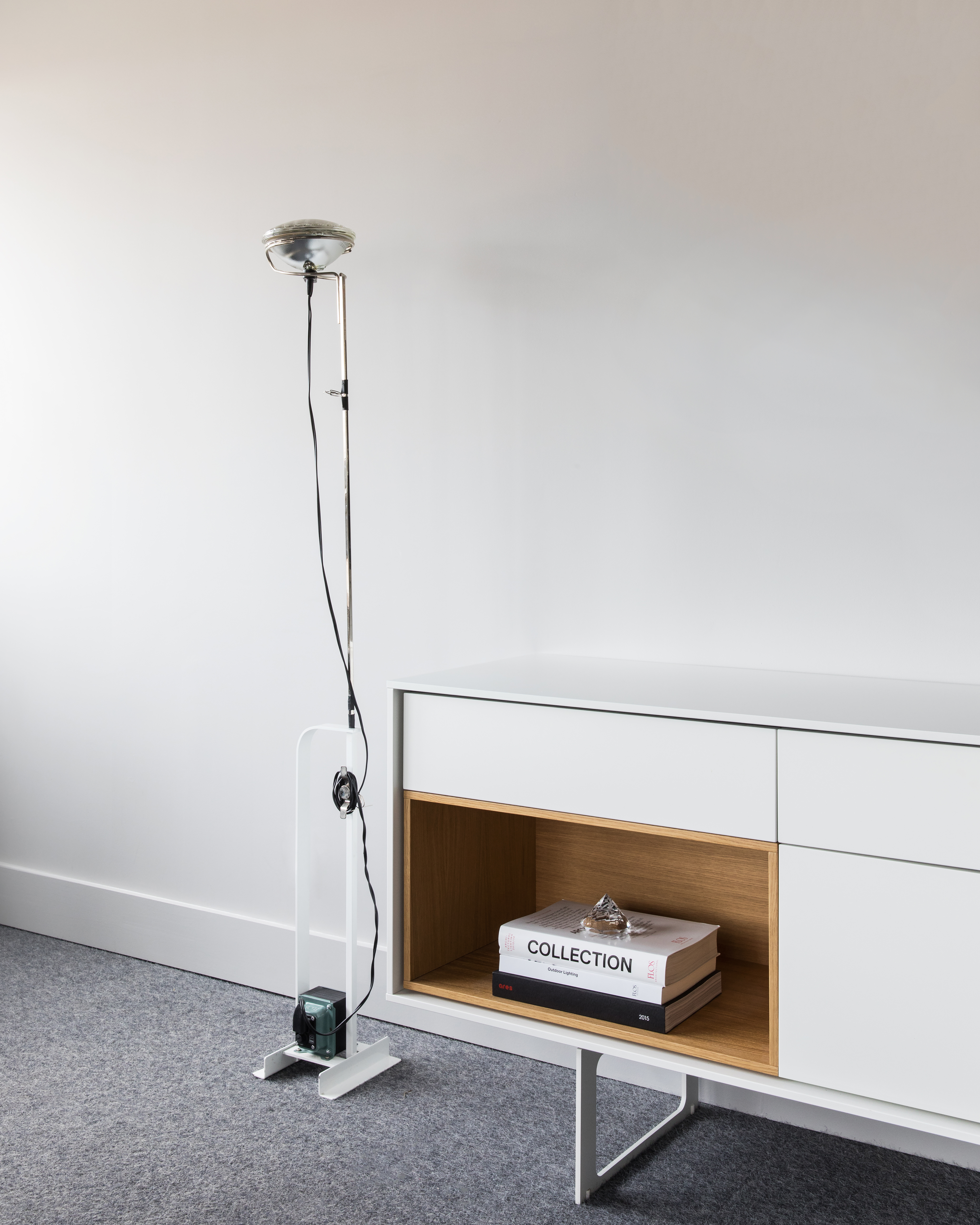 Like a torchiere style floor lamp, the light goes straight up and reflects softly off the ceiling, then back down into the room. While the fixture sends a beautiful wash of light upwards, the light can be dispersed by simply adjusting the height of the stand. The lower the stand, the wider the dispersion of light.
Castiglioni as Teacher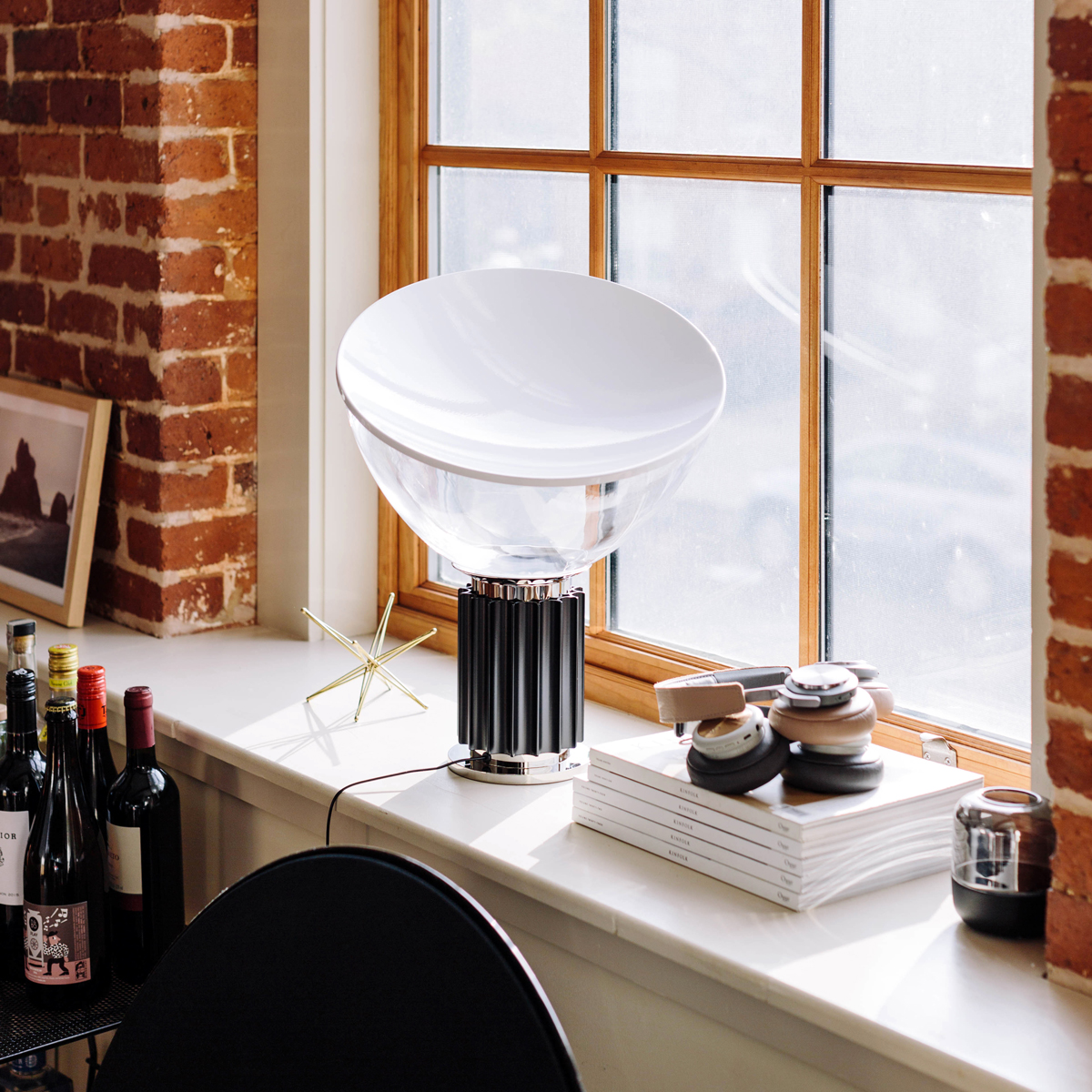 In addition to his prolific design work, Castiglioni was also a professor of industrial design. While teaching, he had a passionate, infectious and lively presence, and encouraged his students to always be curious. Or, in his own words: "If you are not curious, forget it."  
This pro-curiosity mantra inspired Castiglioni's young design students—and continues to inspire the young designers of today—to look around and think of objects in new ways. Consequently, the philosophy also encouraged innovation and experimentation to make things better, much like Castiglioni did throughout his career.  
A designer remembered for his sense of humor, playfulness and whimsy, Castiglioni's creations are a testament to his willingness to experiment, hard-earned technical expertise, a unique aesthetic sensibility and a desire to imbue practical products with their own sense of undeniable style.