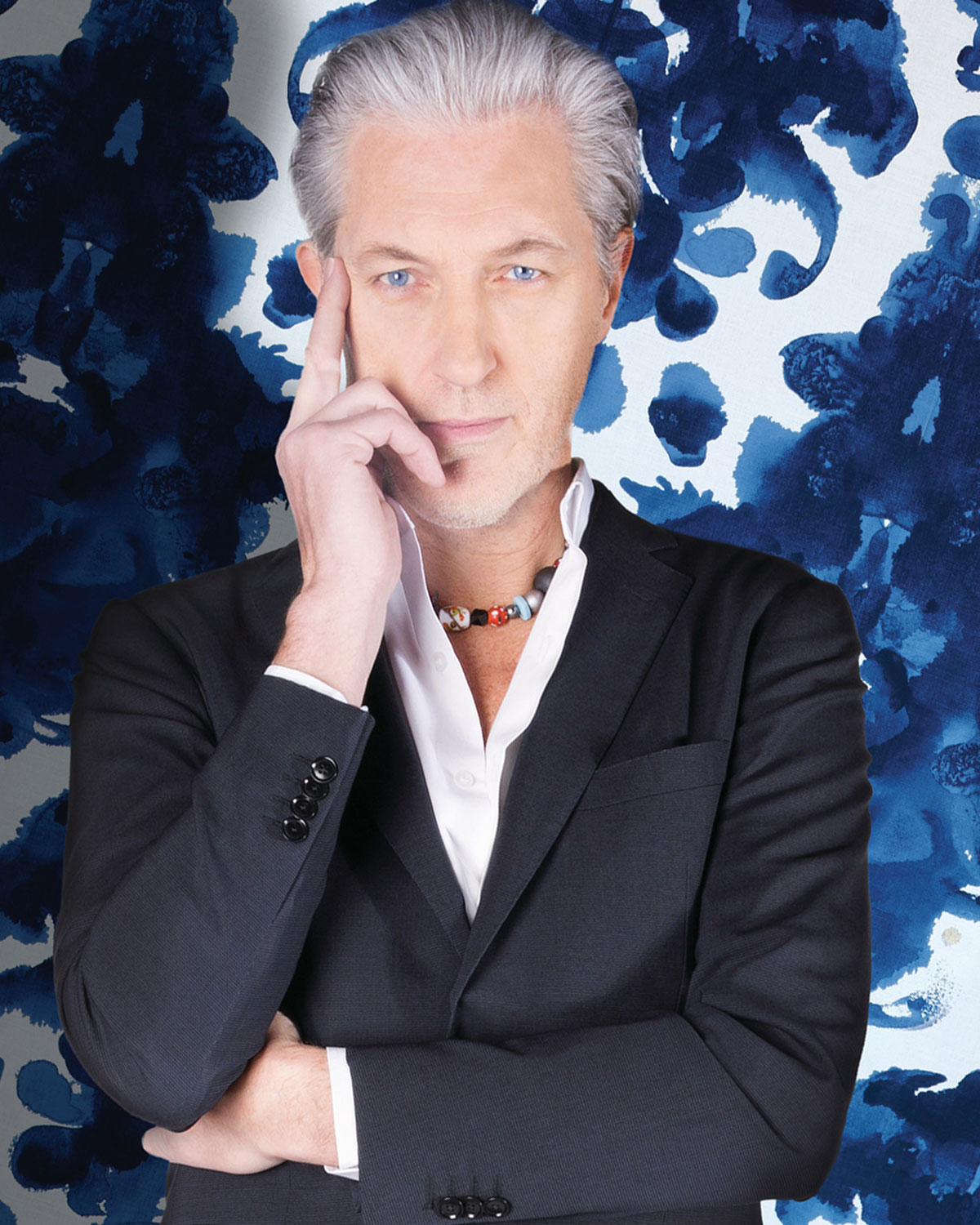 Considered a bit of an anomaly in the design world, Marcel Wanders balances a mix of modern silhouettes with touches of traditional baroque style, moving from simple and functional design to avant-garde statement makers in one swift, awe-inspiring movement. With a portfolio that spans everything from provocative lighting and bold furniture designs to surrealist hotel lobbies, Wanders' imagination seems to know no bounds.
Dubbed by the New York Times as the "Lady Gaga of Design," Wanders began his illustrious design career in 1988 after graduating from the School of the Arts Arnhem. In 1995, he opened his own Amsterdam-based studio and six years later, in 2001, he became the co-founder of the influential Dutch design label, Moooi.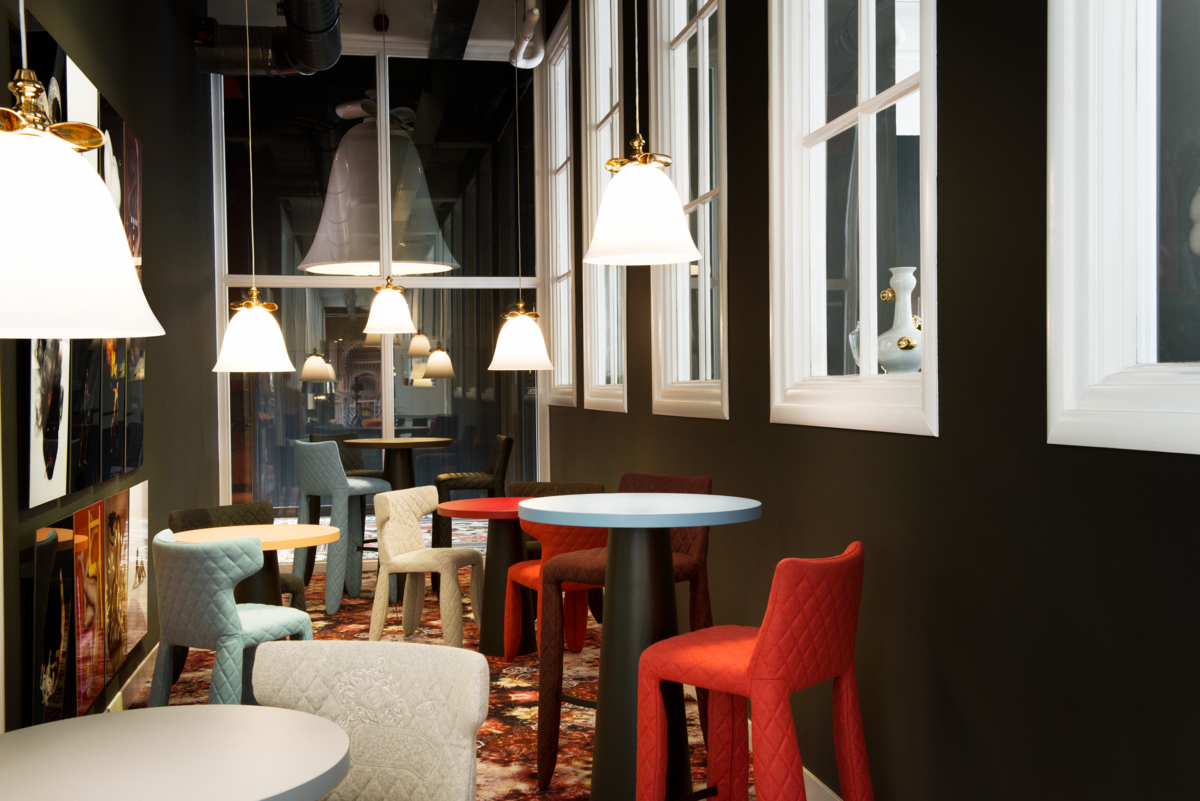 "If there's a single reason why design is so important to me, it's probably the potential it gives me to inspire, to contribute to the concept of a world changing in the direction my heart and head want to go."
Since he began, Wanders has embraced the novelty of imperfection in design, eschewing the monotonous appearance produced by the use of industrial techniques. While many of his works have been influenced by the Memphis movement, Wanders' singular style lives somewhere between nostalgia and the fantastical, where everything is a feast for the eyes. Imparting this style on objects big and small, here are some of the designs that keep us enraptured with this "wandering" designer.
Nightbloom Gold LED Pendant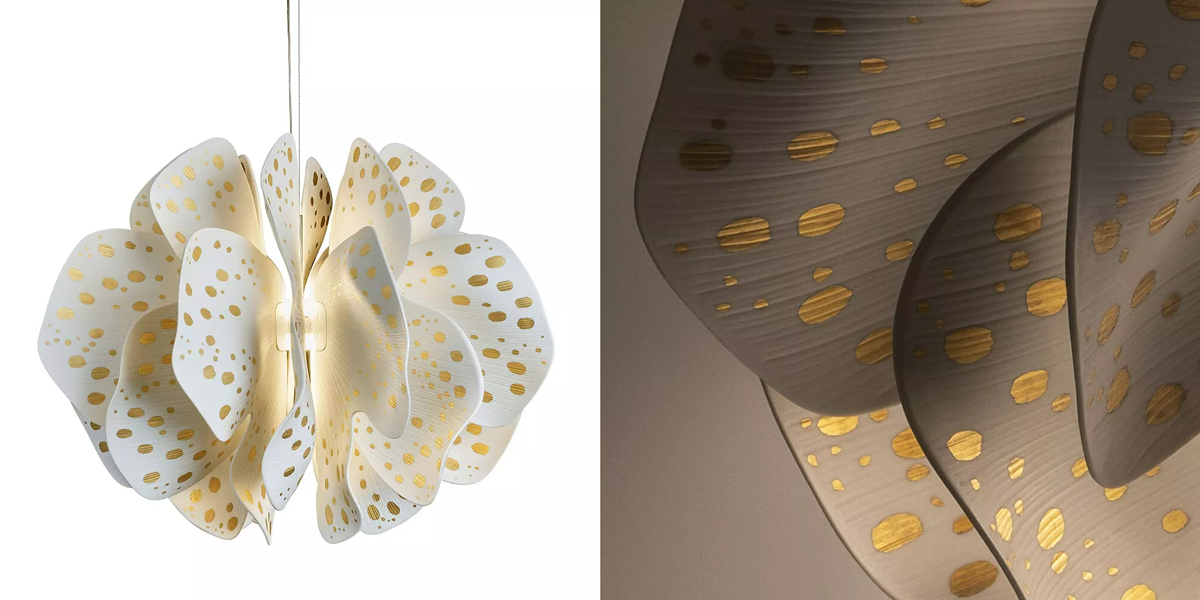 There's no need to rush the process when Wanders is designing. Inspired by a flower's petals dancing softly in the wind, the Nightbloom Pendant embraces the art of craftsmanship, with each part of the luminaire's bouquet in 3D-relief and sculpted by hand. Designed to never duplicate itself, the pendant's unique structure evokes the randomness of the natural world. With generous curves, light and show create a stunning show and an internal bulb creates warm light.
Set Up Shade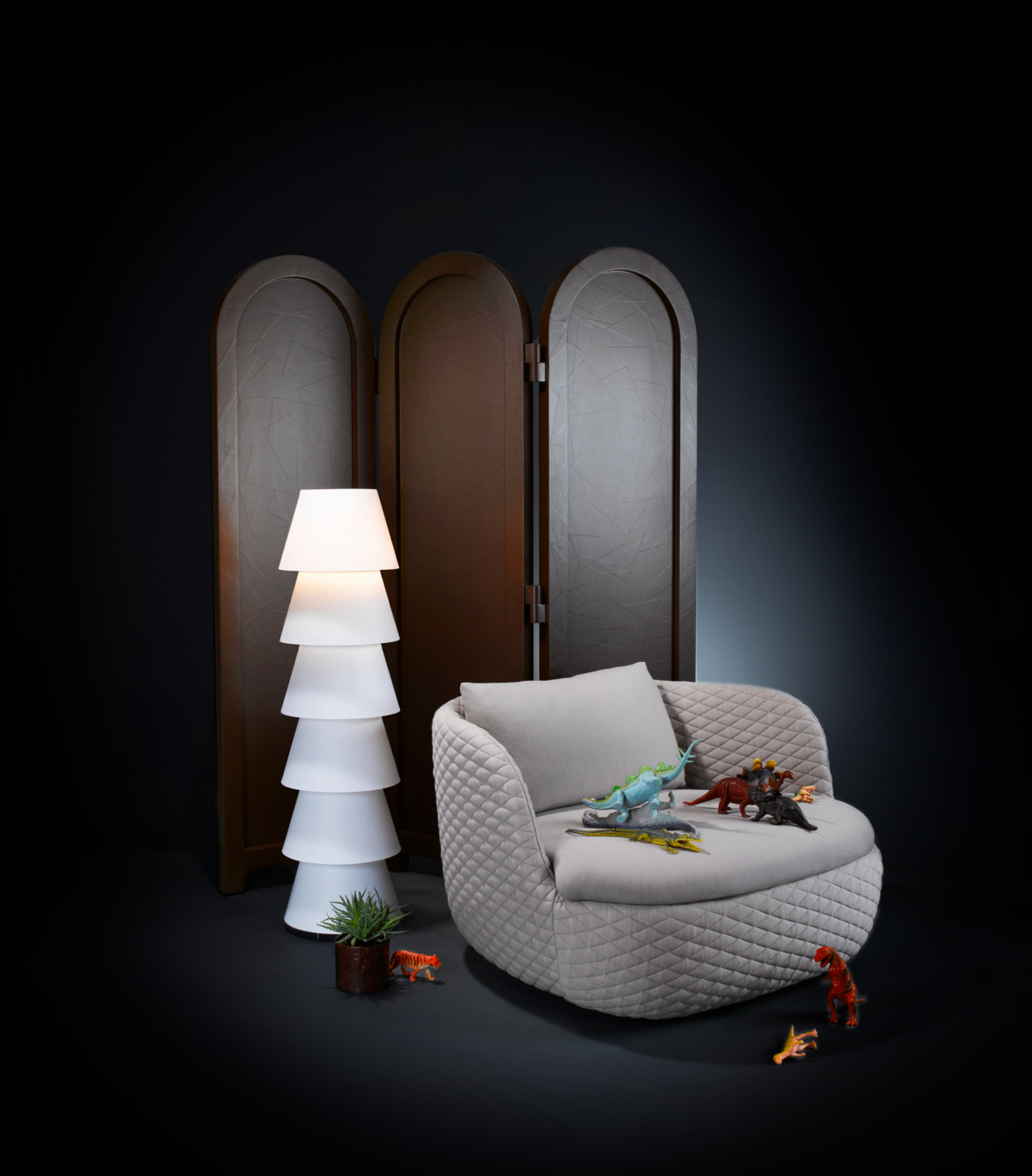 Wanders readily admits that he is easily bored, so exploring new materials and processes is a key part of his quest for new and inventive designs. In 1989, that exploration led to his Set Up Shade, in which he aimed to bridge contemporary design with traditional functionality. The portrayal of multiple lamp shades is playful and perspective-bending, diffusing a gradient of light from top to bottom. 
Naturofantastic Mini Pendant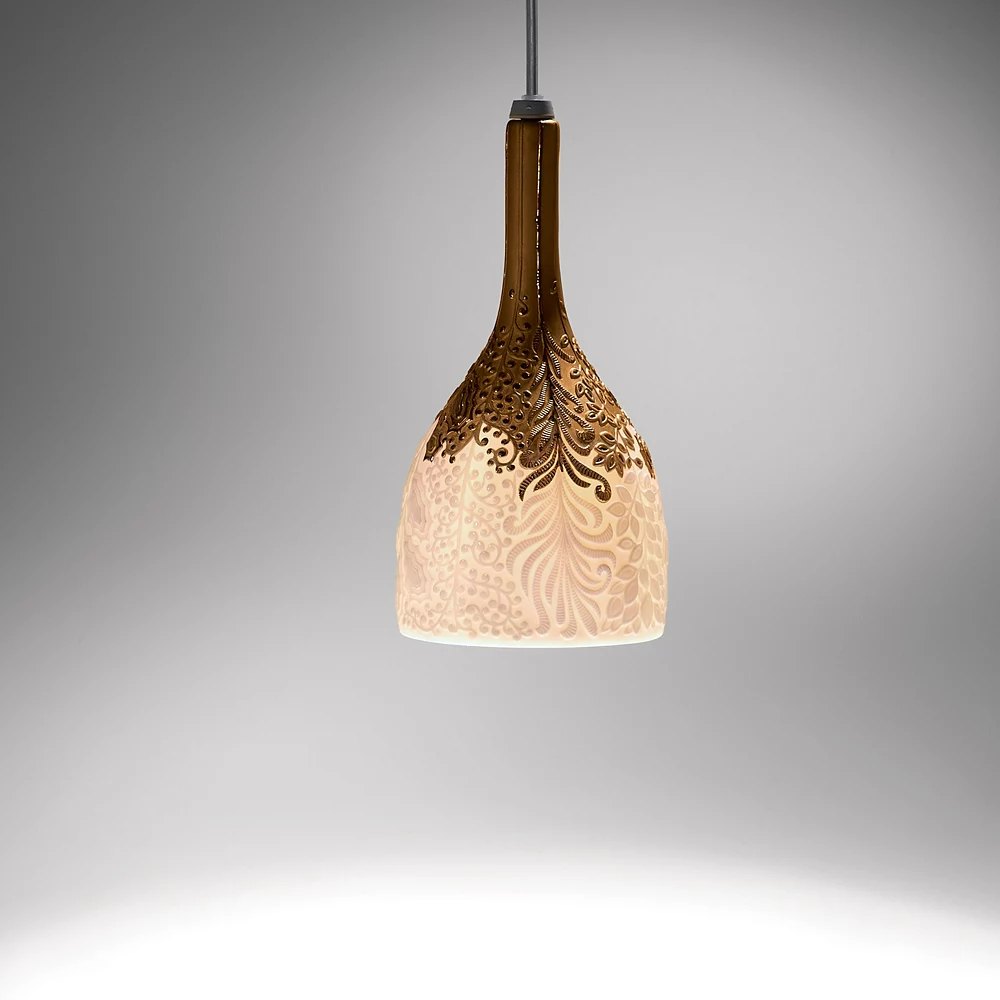 Ornate yet delicate—a calling card for Wanders' designs. What might seem like an ordinary fixture upon first glance enchants the eye with its golden luster finish and brings attention to the handmade porcelain pendant's floral and foliage patterns. Like a fairy-tale luminaire, this textural, artful creation from Wanders imbues rooms with a subtle but lush sense of luxury and surprise.
Dressed Collection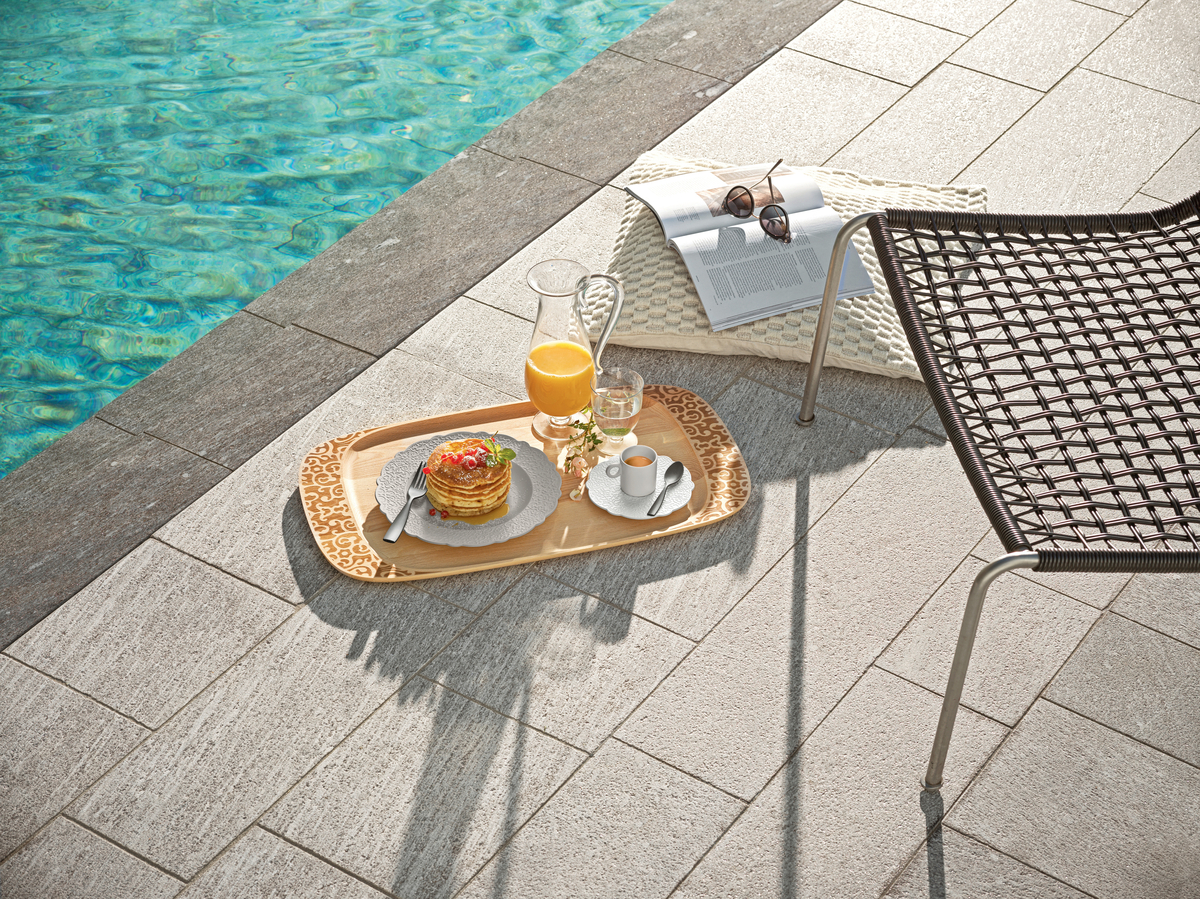 This expansive collection of tableware is a beautiful expression of Wanders' subtly in design. Traditional "rules" would mean the decorative part of a design is in plain view, applied to the most important part of a product. With the Dressed collection, however, the rich flowery/baroque pattern is tucked on the underside or delicately used in the silhouettes. The result in a pattern that is overall elegant, light, and distinctly Marcel. 
Queen Eden Rug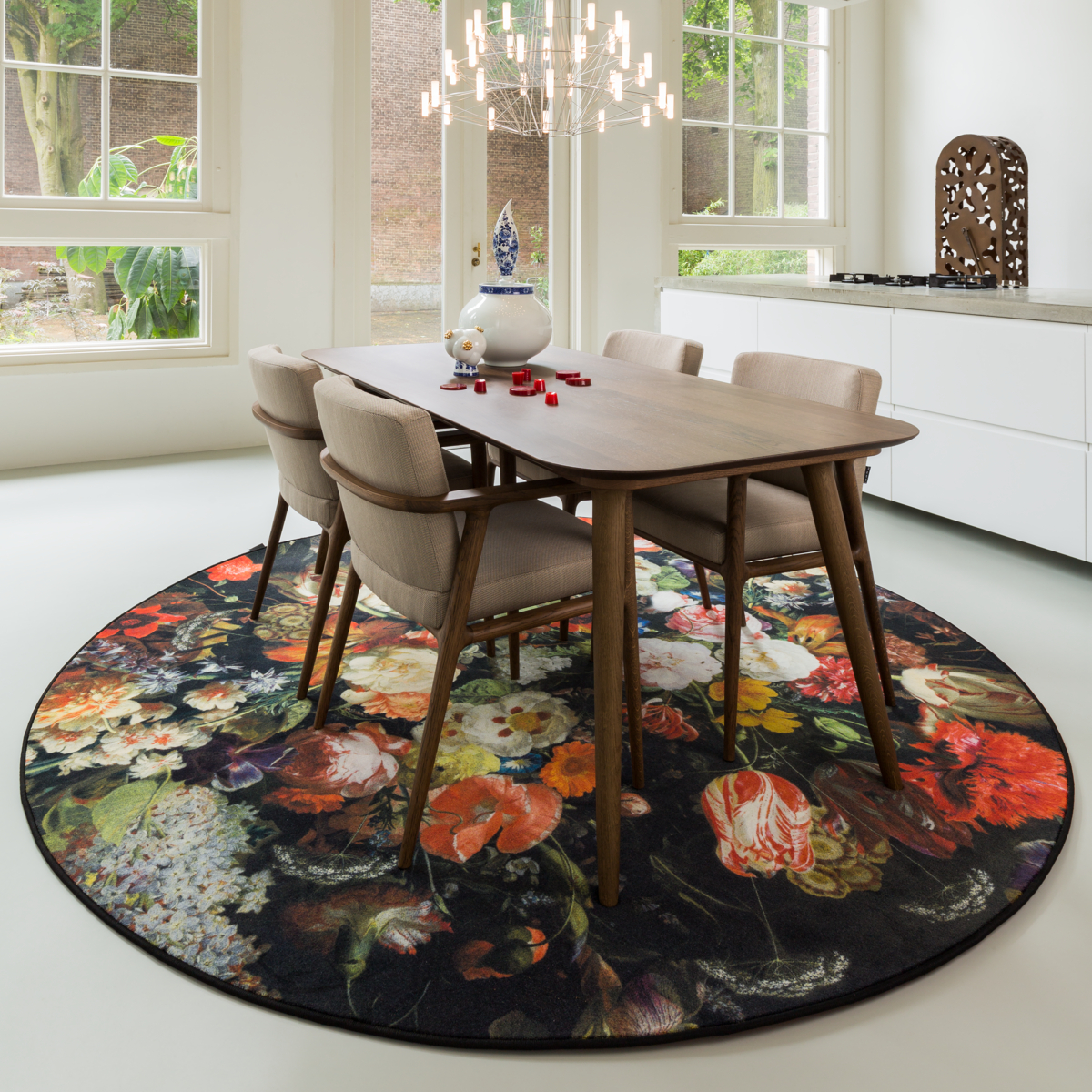 Many of Wanders' designs bring dreams of opulence, but perhaps none more than his Eden Queen collection. Romantic, dynamic and enchanting, the collection pays homage to the Dutch master painters of the Golden age. Debuted at Salone del Mobile 2015, rich floral hues abound and a faded black edge exquisitely frames the photorealistic bouquet. Like living in a fantasy land fit with flower-filled floors, Eden Queen brings with it a captivating 17th century charm.
Staying true to his ever-wandering imagination, Wanders has earned a worldwide notoriety through his collaborations with renowned lighting and furniture brands like Alessi, Lladro, Kartell and FLOS, and his work appears in museum exhibitions around the globe—and you can even stay in a hotel with a Wanders-designed lobby when you travel to see his mind-bending work in person. Borrowing hints of historical stylings and blending them with inimitable twists in design, Wanders is a true pioneer of innovation and creativity.
(Visited 92 times, 1 visits today)