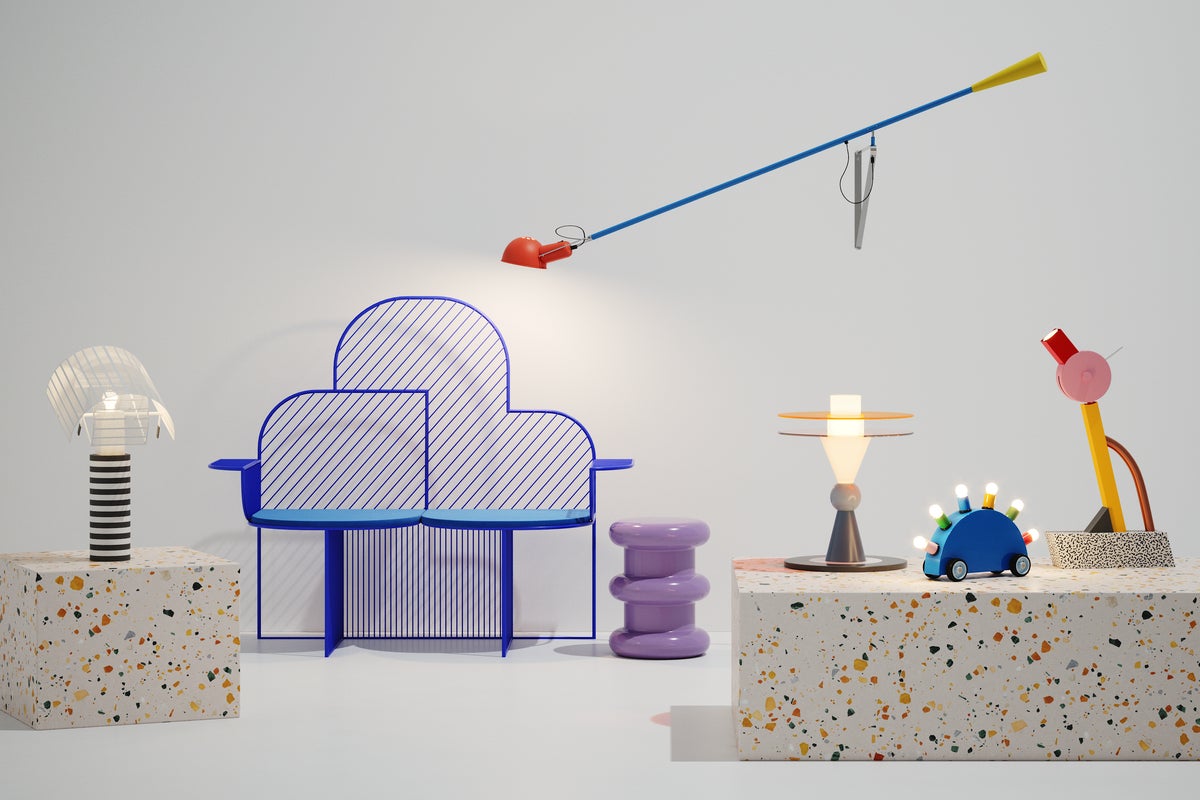 Recognizable by big and bold color schemes, zany geometric patterns and an adoration for squiggles and zig-zags, Memphis Style takes bits and pieces of influence from Art Deco, Pop Art and 1950s kitsch to create a design movement that valued form more than function. Blurring the line between furniture and modern art, Memphis Style arose as a rebellious, vibrant response to the dark tones and seriousness of modern design's status quo. Functionalism in design wasn't enough for Ettore Sottsass, founder of the Memphis Group. Instead, he said, "Design should also be sensual and exciting."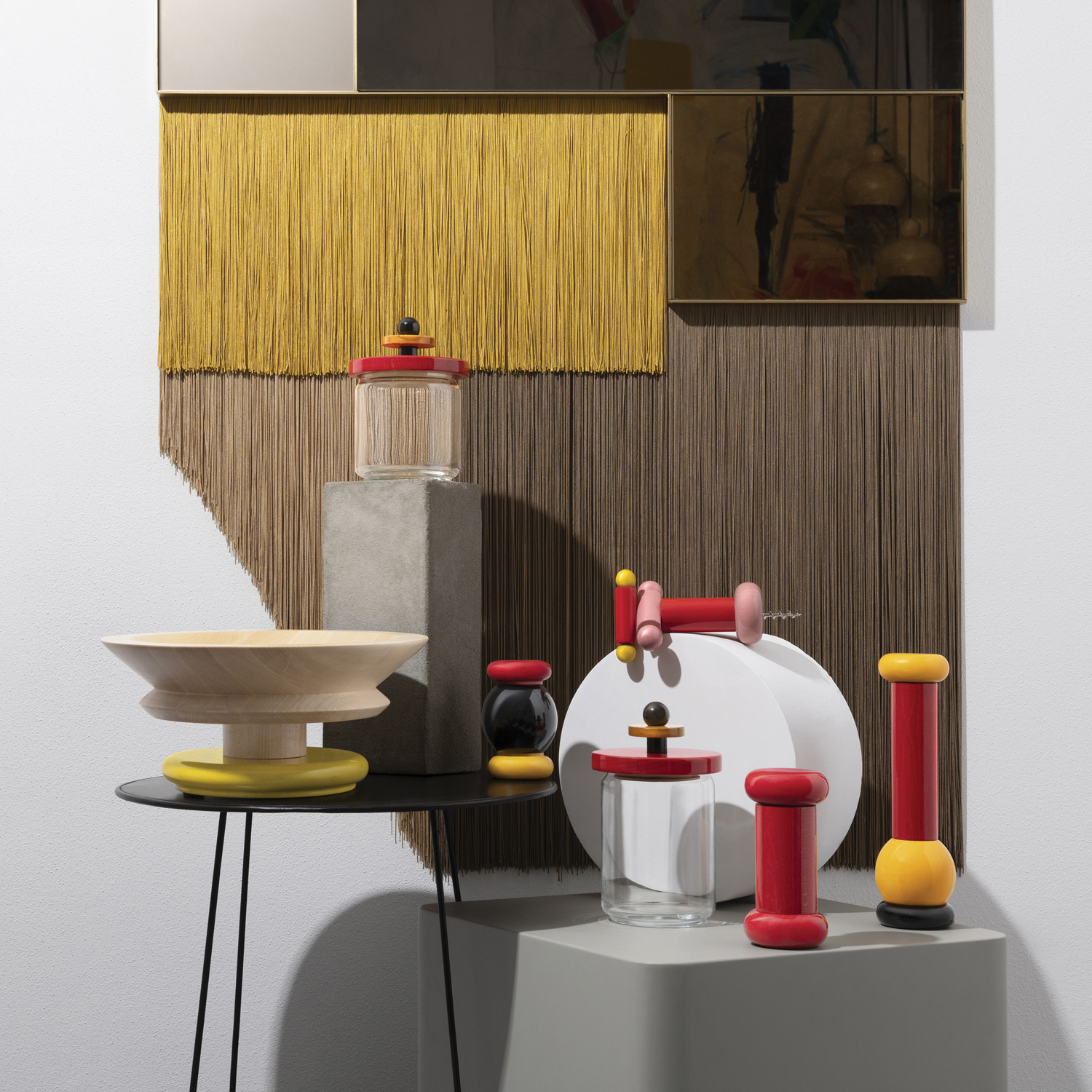 The Night of Defiant Design: How the Memphis Group Began
Milan, Italy. 1980. Around the table, Ettore Sottsass is surrounded by friends with steaming cups of espresso in one hand, sketchbooks in the other, each sharing their most recent furniture and lighting designs. On the record player, Bob Dylan's "Stuck Inside of Mobile with the Memphis Blues Again" spins on. Too captivated by the conversation, no one rises to flip the vinyl when it skips. As the sun began to rise on the end of this energetic and creatively spirited evening, the group would birth a new movement of design under their collective name—The Memphis Group. 
At the heart of Memphis Style is its founders' desire to question: "What if?"
The collective's time together was short-lived, and the Group officially disbanded before the end of the decade. Contrary to its loud personality, Memphis Style existed relatively quietly in the design world until 2011, when the Los Angeles County Museum of Art hosted an exhibition celebrating the work of Sottsass a year before his death. After the exhibition, the playful and imaginative style quickly rose in popularity, and the 80s-era movement saw its influence grow far and wide: from designer Alessandro Mendini's modernized Memphis Style skateboard design for streetwear brand Supreme, to walking the runway in Christian Dior's 2011 Fall Couture line. 
Memphis Milano
The Memphis Group's designs created Memphis Milano—the Italian design brand that introduced the movement to the public in September 1981 at the Salone del Mobile in Milan with a collection of 55 pieces challenging the severity of modernism with their nonsensical and eccentric forms. Over the next seven years, Memphis Milano continued to gather followers and present designs that put liberated creativity front and center. Non-conformist design objects like Martine Bedin's Super Table Lamp and Sottsass's Bay and Tahiti Table Lamps remain iconic creations of the Memphis Milano brand and the larger Memphis movement, even as both officially disbanded 1988 after the group's final exhibition, "Luci Lights."
In the catalog from the Memphis Group's first exhibition, the designers declared that, "we are all sure that Memphis furniture will soon go out of style." But today, the revival of Memphis Style is alive and well, its influence ushering in a renewed appreciation for encountering the unexpected in design. Read on to find out how to incorporate the subversive and postmodern—but always fun—style into spaces in need of a retro refresh. 
Memphis Materials
The Memphis Group desired to create furniture that could subvert expectations of what was considered to be good design of the time. Using materials that were traditionally found in flooring, like laminate and terrazzo, Memphis Style instead uses these elements in an unexpected way by incorporating them into lighting fixtures and even tabletops.
Bend Good's Wave Table is an exceptional example of what happens when the line is blurred between furniture and modern art. The texture and appearance of a material one mostly sees in flooring becomes a conversational accent piece upon which to dine.
Squiggles, Zig-Zags and Patterns
Memphis Style is all about patterns. Sottsass even created one of his own in 1978: "Bacterio," which would become the Memphis Group's signature pattern for furniture veneers and textiles. In a room that uses mostly muted tones, one piece with (a lot of) personality can truly pop.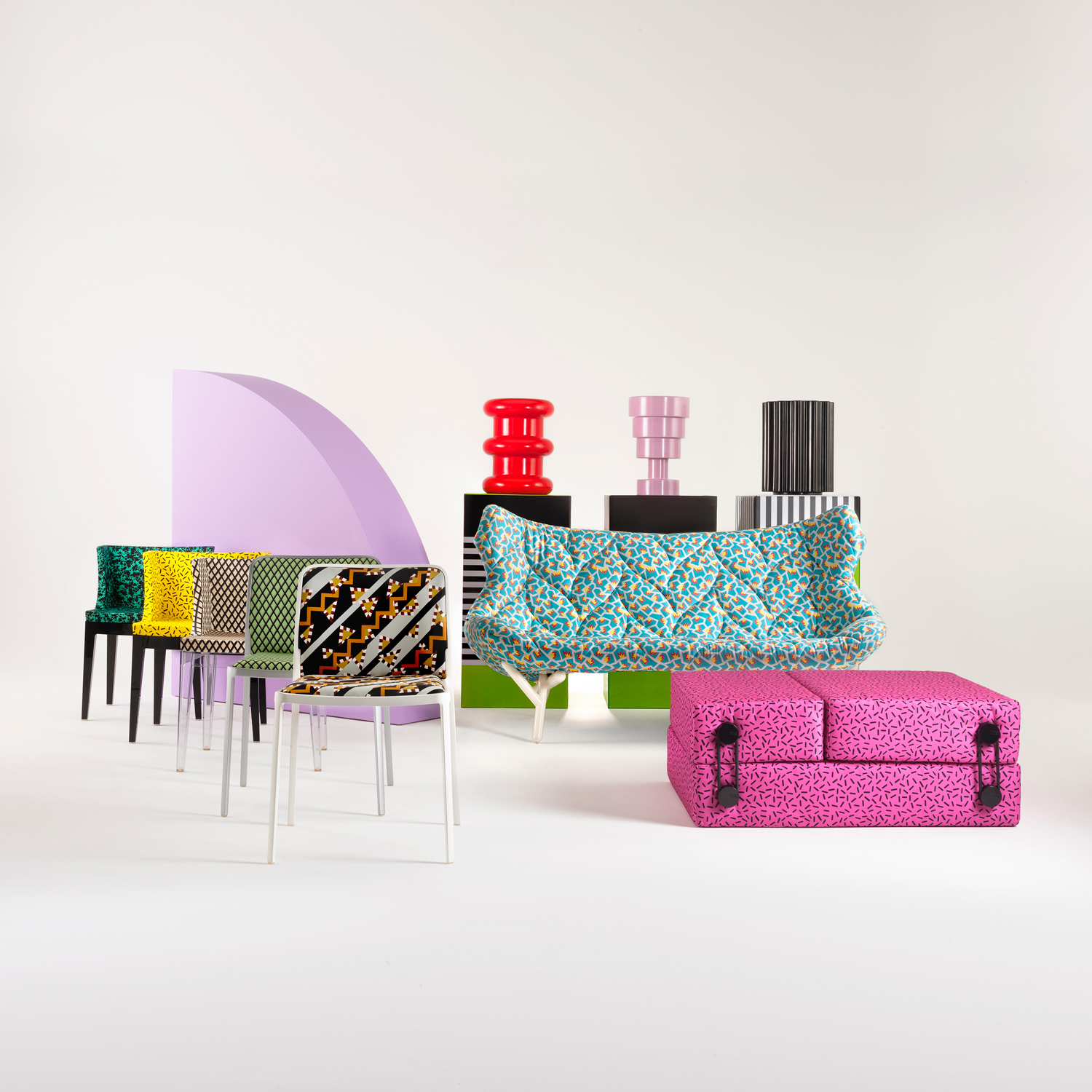 Architect Robert Venturi coined the phrase "Less is a Bore" in support of postmodern design, and in contrast with the Bauhaus' Mies Van der Rohe's belief that "Less is More." Memphis Style takes that adage to new heights and encourages the embrace of patterns—squiggles, stripes, zig-zags, even polka dots—in all their glory. The bright upholstery of a single chair or throw pillows adorned with a repeating print are excellent ways to wet your toes in the waters of Memphis Style. Or, if you're feeling daring like the members of the Memphis Group on that cool Italian evening, take the plunge with a bold, statement making couch.
Color Outside the Lines
While olive greens, deep blues and shades of merlot supplemented the white, gray and black-dominated palette of modernism, the Memphis Group deemed these tones simply too dull for their style that was designed to shock. Instead, Memphis Style uses pale pastels and mellowed-out, muted tones to complement the vibrant Pop Art-inspired primary colors that can all be found proudly clashing together in a single piece of furniture.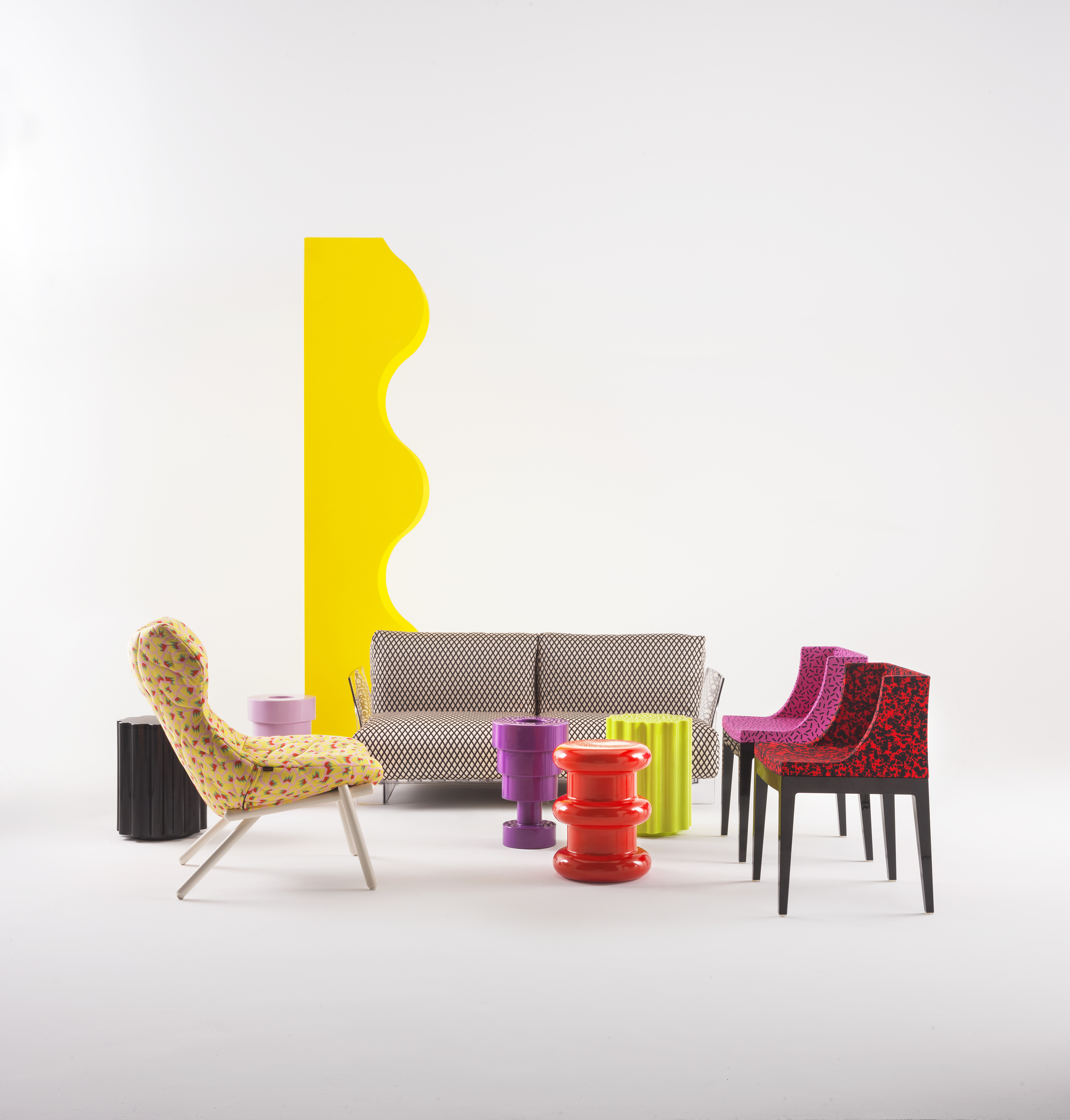 A canary-yellow legged, green-armed, blue-backed sofa might be quite the custom order, but bringing the vibrancy of Memphis Style into your home can be as simple as a large area rug that adds comfort and color, a whimsical but versatile stool that can be used as extra seating or side table storage, or a punchy decorative bookend that leads the eye to a well-curated bookshelf.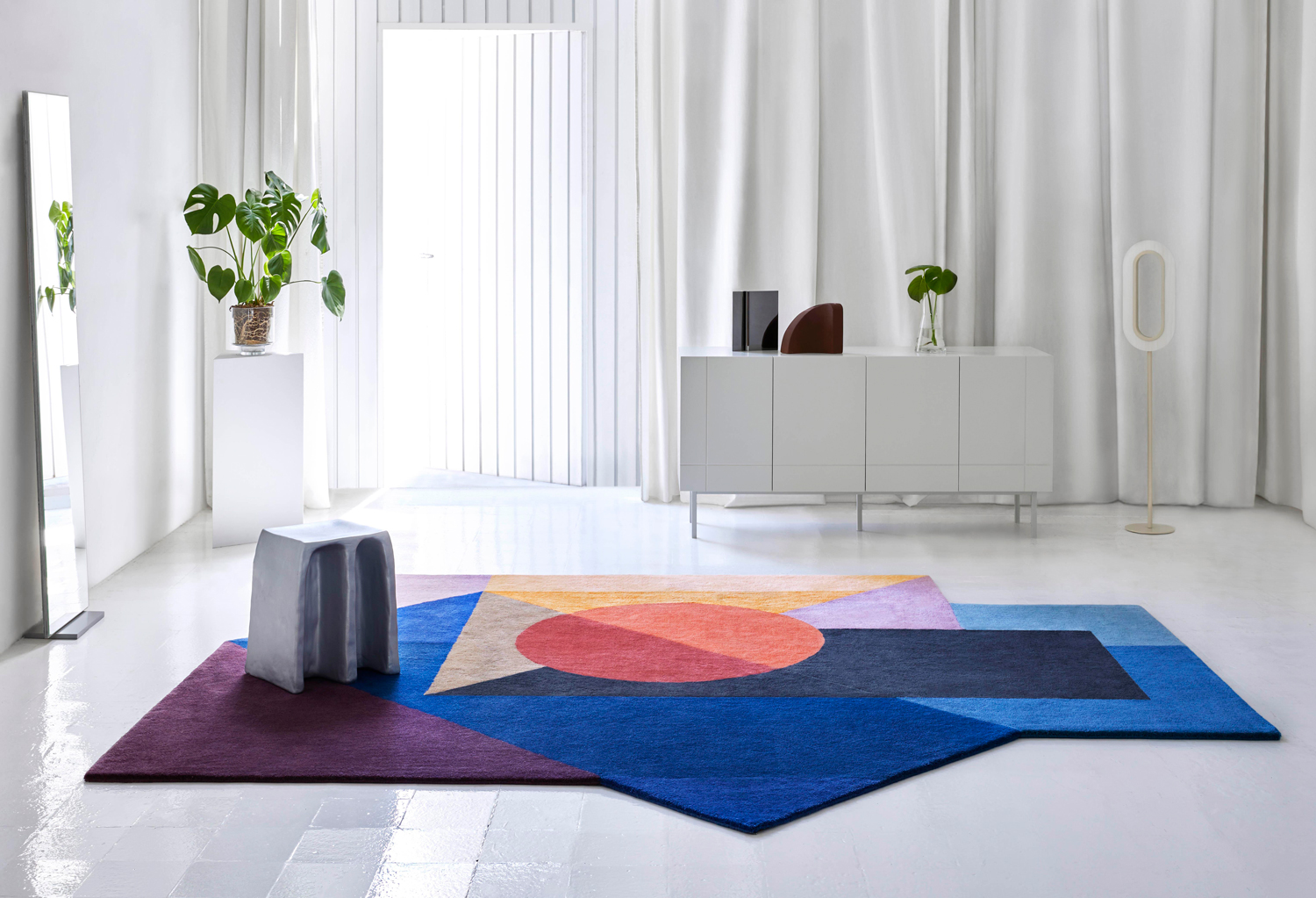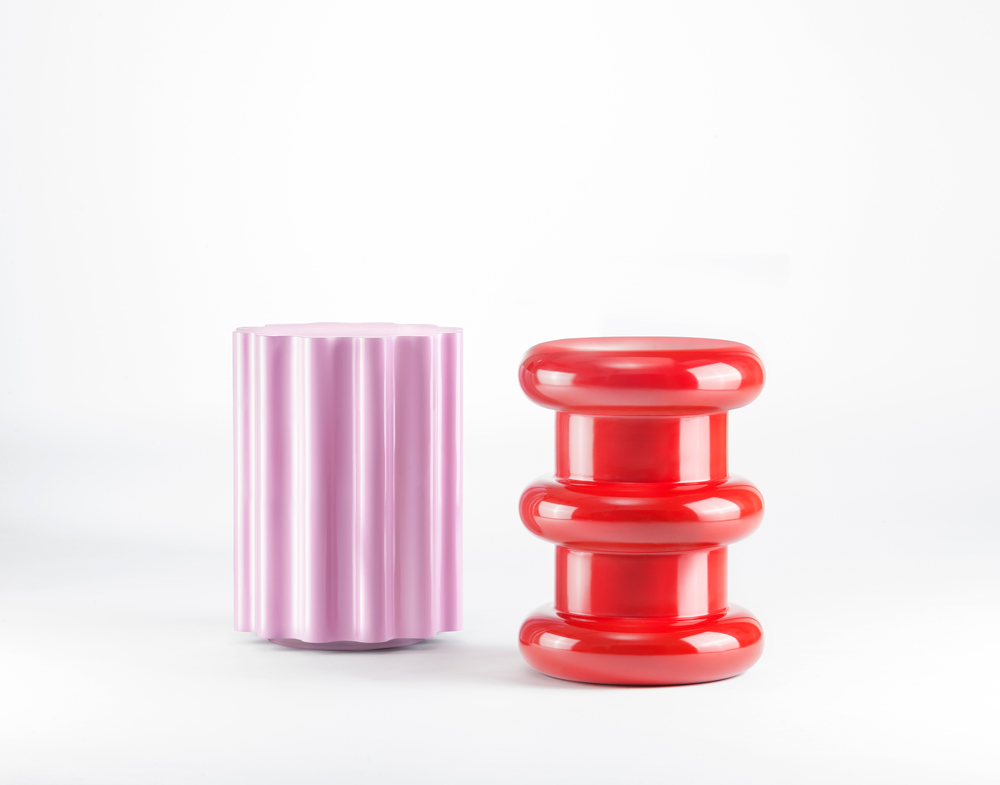 Think Outside the Box
At the heart of Memphis Style is its founders' desire to question: "What if?" What if a sofa had spherical legs in lieu of the traditional rectangles? What if an armchair sported undulating curves rather than straight lines? What if design was not only a serious artistic pursuit, but also a playful experiment? The founders of Memphis Style wanted to break the mold, and by introducing common shapes in an uncommon way, the Memphis Group inspired designers across industries to think outside the streamlined box.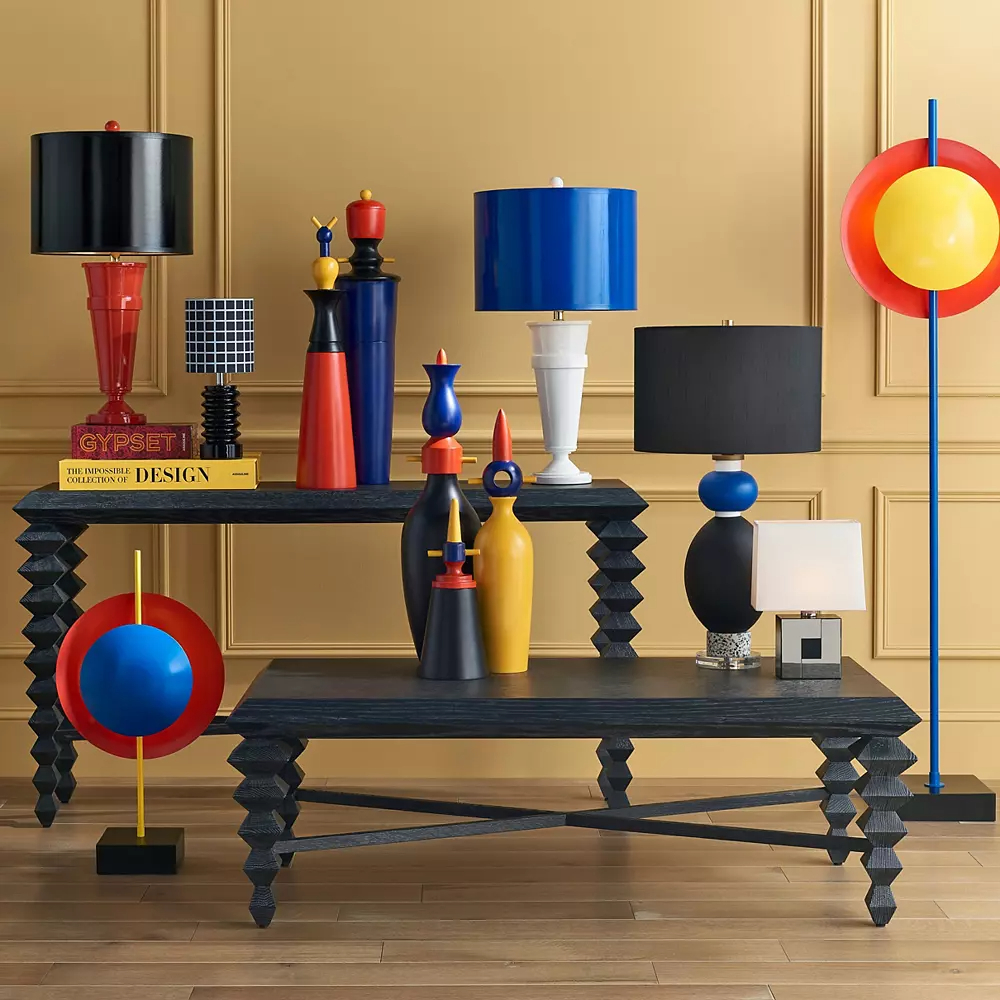 Finding triangles where rectangles are usually expected, or laminate spheres rather than traditional linen lamp shades adds an element of surprise that would bring a satisfied grin to the faces of Ettore Sottsass and his Memphis Style friends. With the right unexpected geometry, even the most commonplace fixtures like floor and table lamps can come to life and light up a room with their animated personalities.
Whether your rebellious spirit leads you to a living room bursting with quirky patterns and Crayola colors, or a toned down, but distinctly-Memphis collection of accessories throughout the home, like wavy-framed mirrors and oddly shaped nightstands, the freedom to experiment and to play will honor the legend of Ettore Sottsass, his friends and their night of defiant design. Remember, too, the words of fellow Memphis Group member, George James Sowden: "There is no such thing as Memphis Style. Memphis is an attitude."