Step into a more enlightened age of design and manufacturing, led by some of our favorite brands in sustainable lighting and furniture. From recycled materials skimmed from the seas to carbon-footprint awareness initiatives, here are some of our favorite sustainability stories.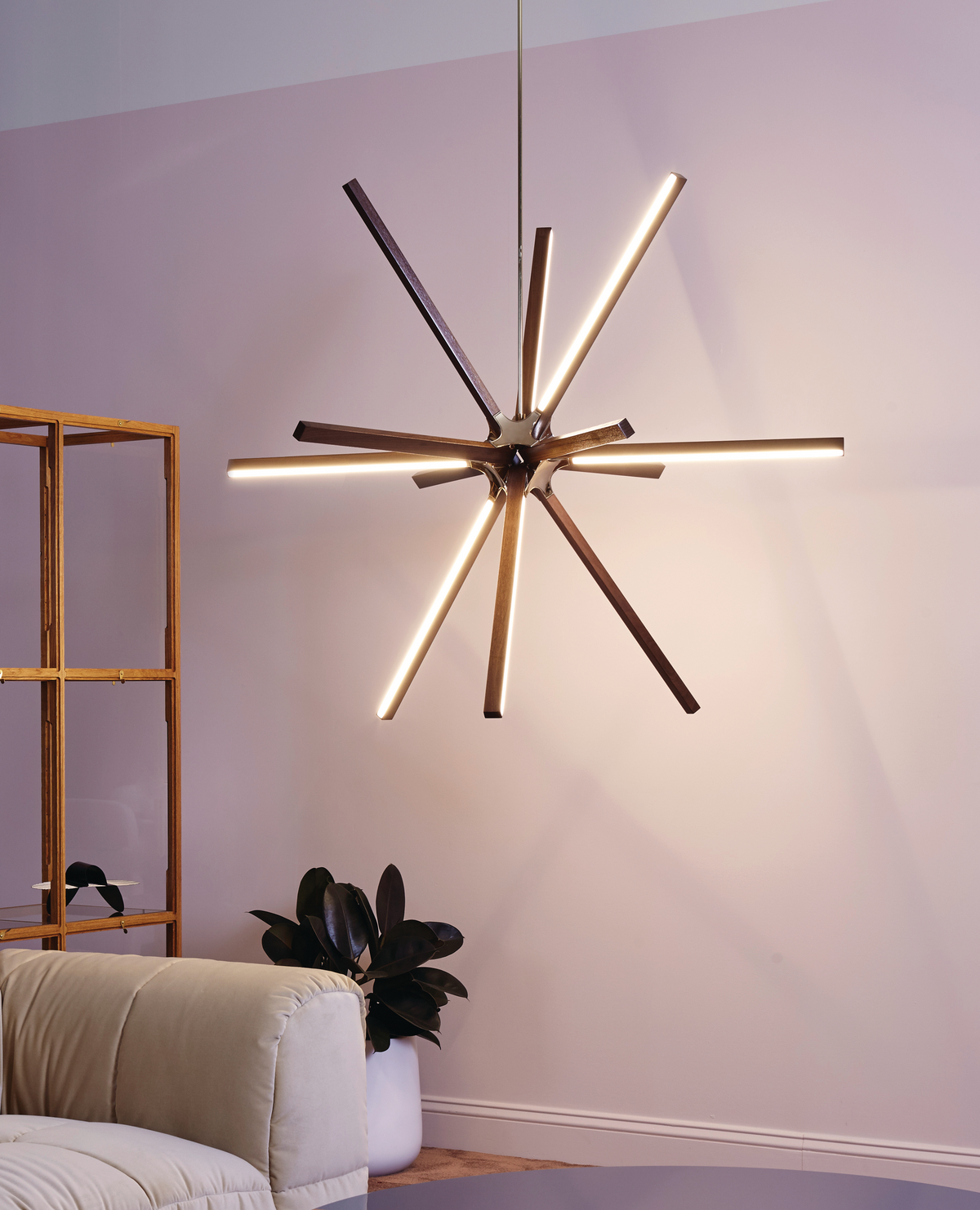 Stickbulb
What started as a pile of discarded linear cut-offs in a workshop has grown into a design-forward lighting design studio with sustainability at its heart. Stickbulb lights are designed with the fewest number of components possible, using recycled and recyclable materials and a modular ethos that lets the user create their ultimate system. Reclaimed wood from New York City rooftop water tower and building teardowns is one of the line's signature materials, joined together with steel connectors and fitted with ultra-efficient LED light bars. Stickbulb sources, designs and creates its line in New York.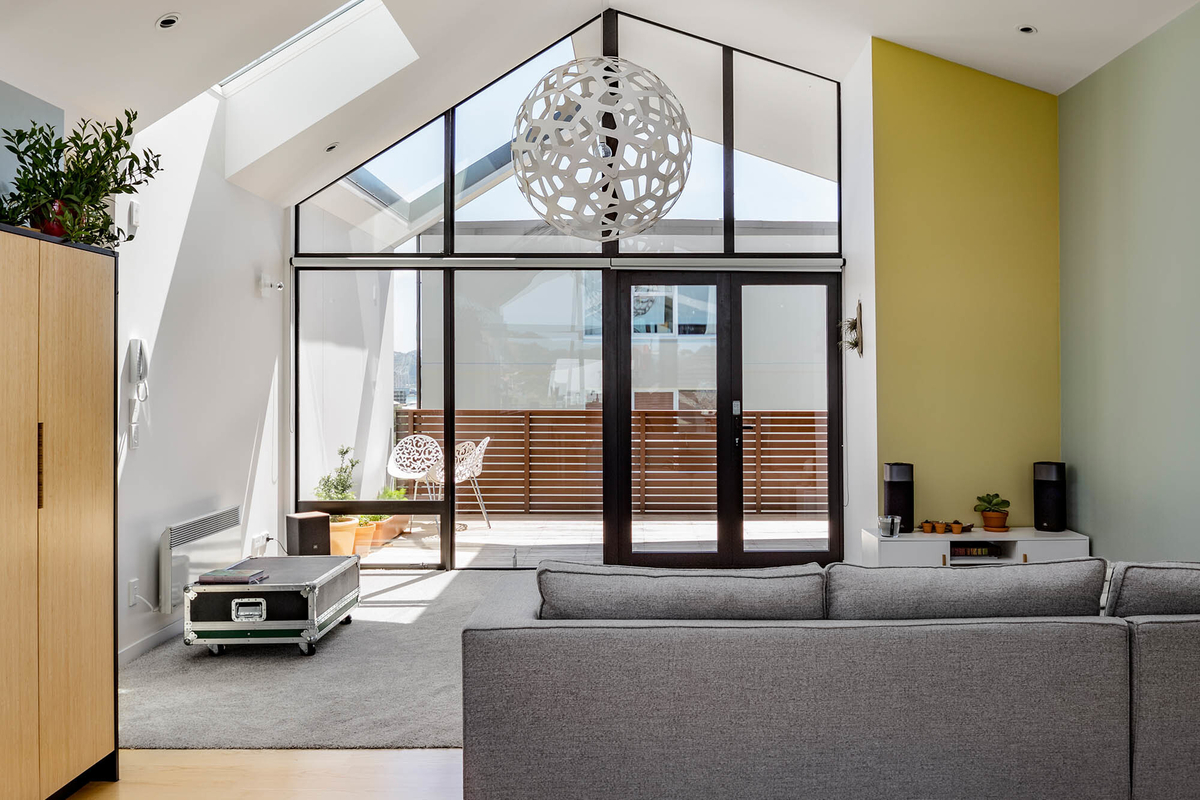 David Trubridge
Award-winning designer David Trubridge lends his name to his environmentally conscious lighting studio. The designs reflect a reverence of the planet in more ways than one: Not only are these lighting designs dreamily organic and crafted from sustainably harvested timber, most David Trubridge designs are flat-packed to cut down on packaging and shipping weight—doubly important when shipping worldwide from New Zealand. Putting one of these lights together is a snap—literally—and the incredible shadows the open-wood designs create is otherworldly.
Cerno
Three friends from California, frustrated by what they perceived as a disconnected approach to lighting design, prototyping and manufacturing in the market, set out to innovate on their own terms. Cerno was born with a love for artistic quality, craftsmanship and environmentalism that was integral to the founders' upbringing. Handcrafted in California using sustainably harvested woods and LED light sources, each Cerno design is a celebration of contemporary modernism.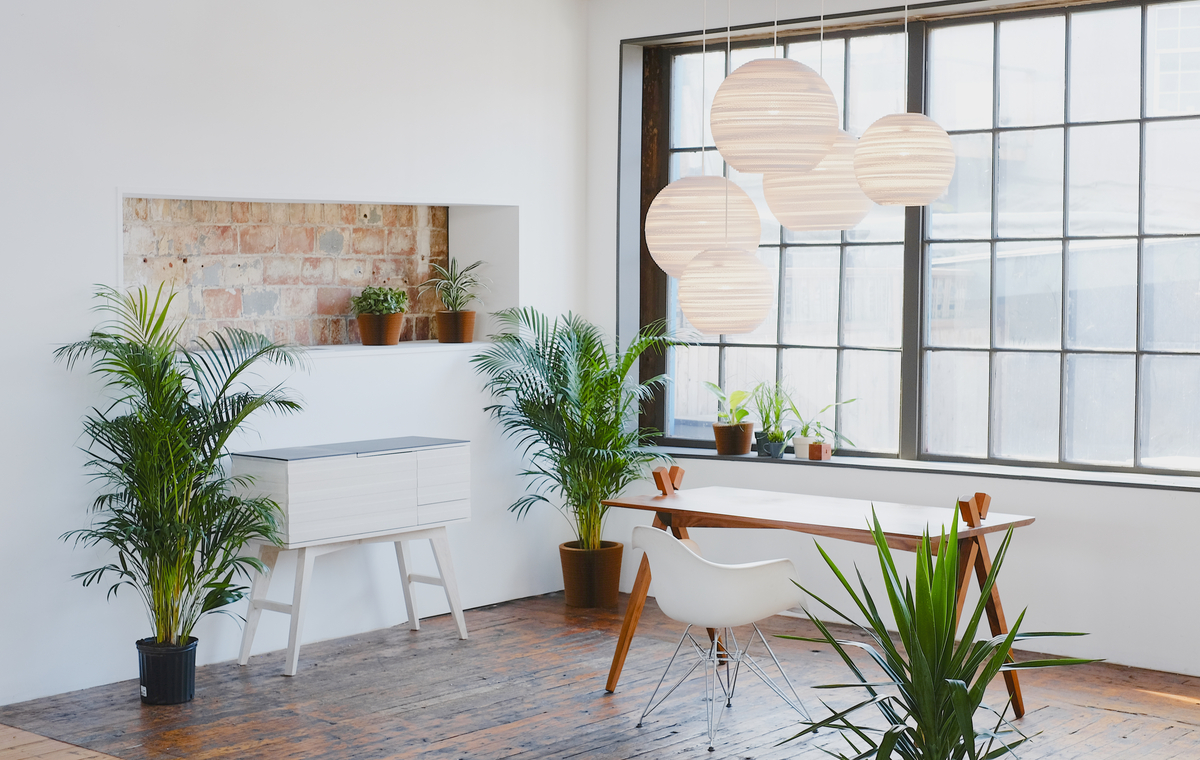 Graypants
Founded by architects, hand-assembled by artisans and made out of discarded cardboard: That's Graypants. Breathing new life into old cardboard boxes from Seattle and Amsterdam, Graypants makes an afterthought into a centerpiece. Employees can still be found dumpster-diving for materials, though larger scale clean-cardboard donations make up some of the difference. Up to 75% of that refuse goes into the final design, which is treated with non-toxic fire retardant for safety, and non-toxic adhesives for durability.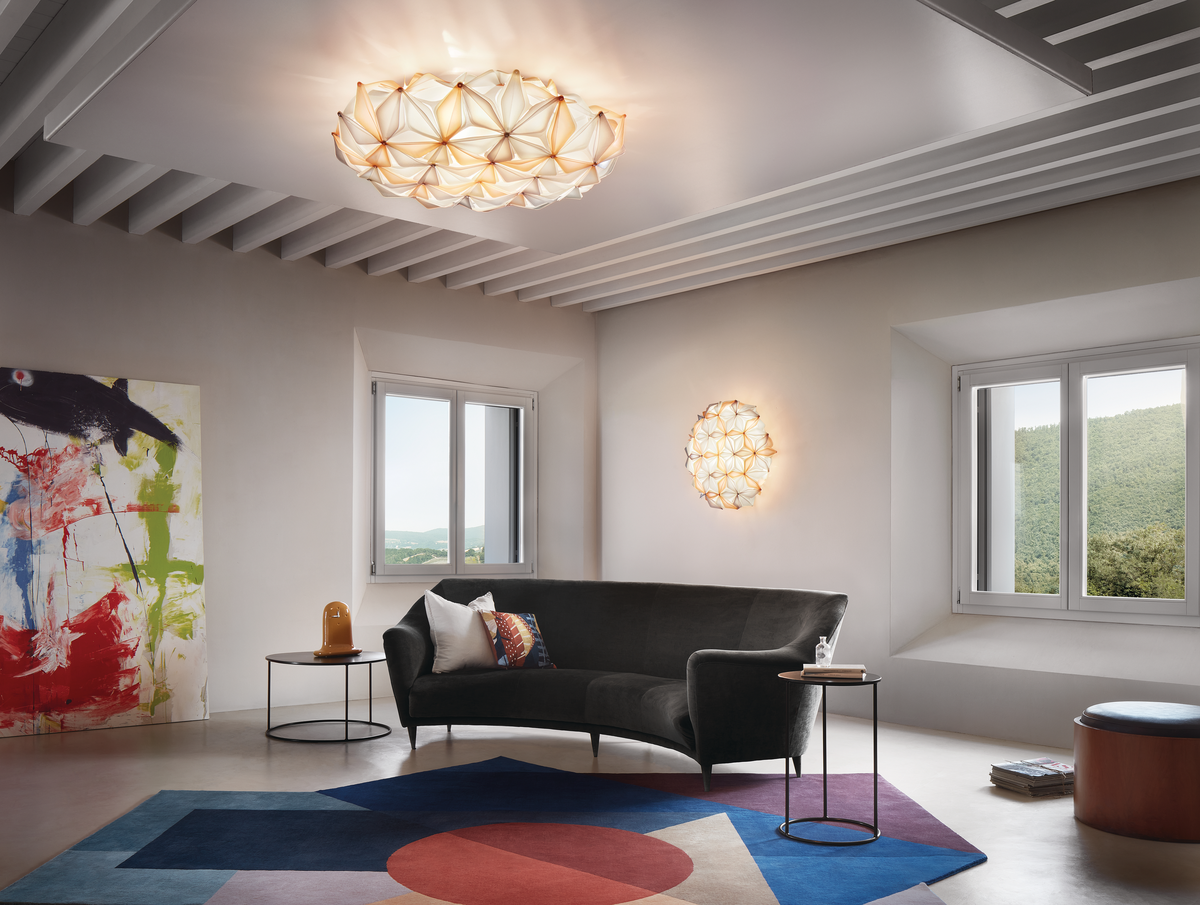 Slamp
Slamp's proprietary polymers have been recyclable for 25 years, and the Italian brand shows no signs of slowing down its sustainability mission. The company's headquarters is powered almost totally by renewable resources, with huge windows reducing the need for additional lighting or heating. The small amount of offcut waste from making their featherlight lighting designs was already being recycled, but some of it is now being used to create beehives to help bolster a waning pollinator population.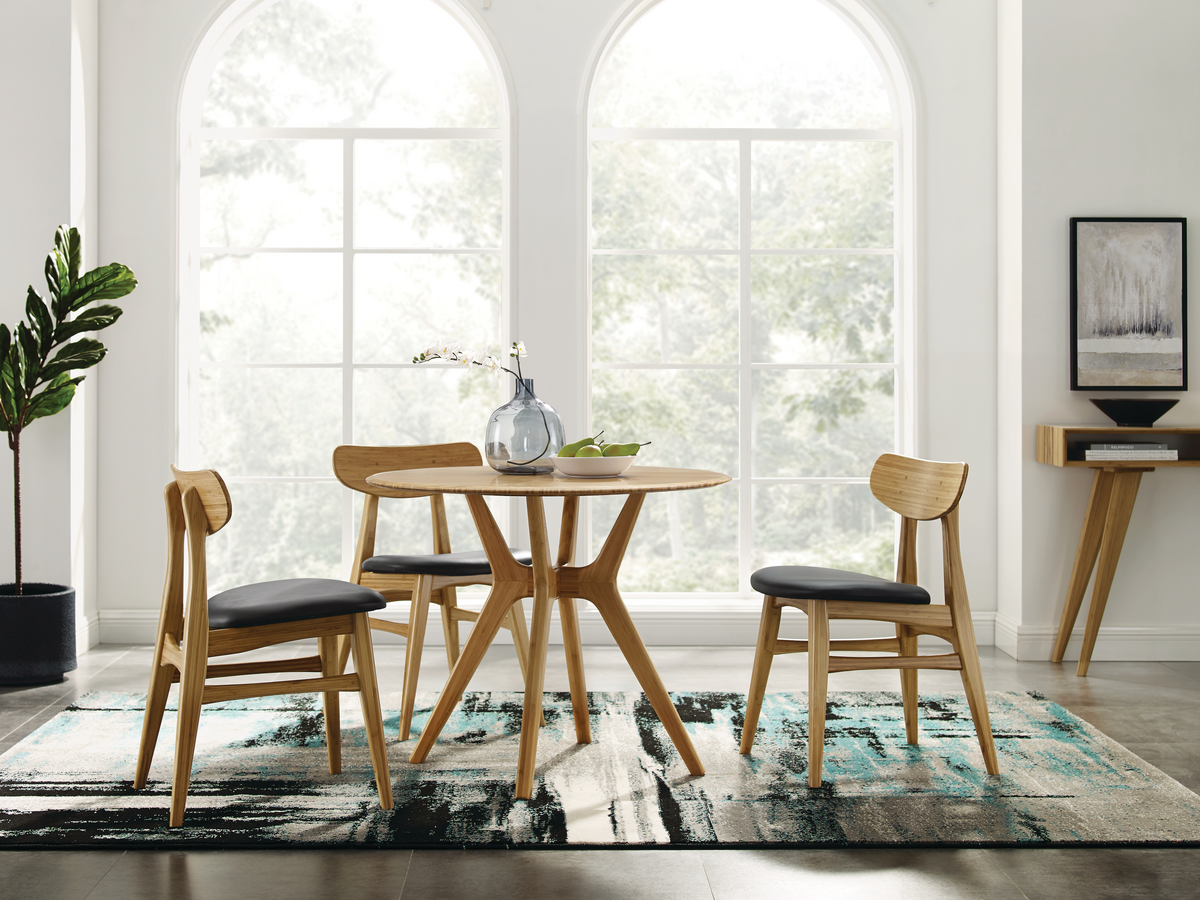 Greenington
Fast-growing and abundant bamboo is one of the most environmentally friendly wood options on the planet, and Greenington is making full use of its benefits. The brand works with bamboo farmers in China who hand-select and harvest the shoots to preserve the forest's ecosystem as well as the bamboo root systems. Plus, nothing is wasted: Even the sawdust produced by making furniture is burned to make steam, powering the kiln and press machine. And the mature bamboo is stronger than red oak, so there's nothing wobbly about this bamboo furniture.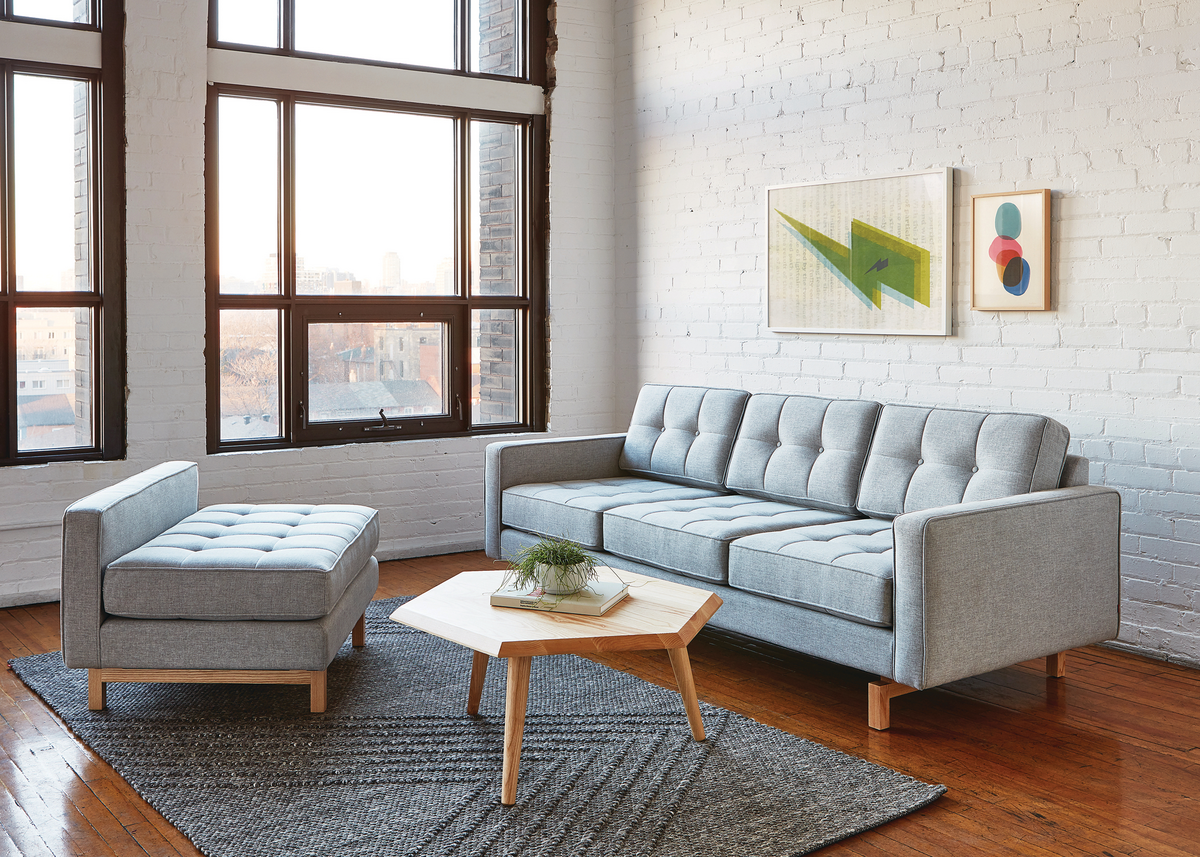 Gus Modern
Gus Modern is well known for its mid-century modern designs made for today, but it's not as commonly known that the Canadian company is highly environmentally conscious as well as high-quality (and high style). Much of Gus Modern's furniture features FSC-certified wood frames and some designs are stuffed with eco-friendly synthetic down. This clean fiber is produced from plastic bottles and feels like real duck and goose down.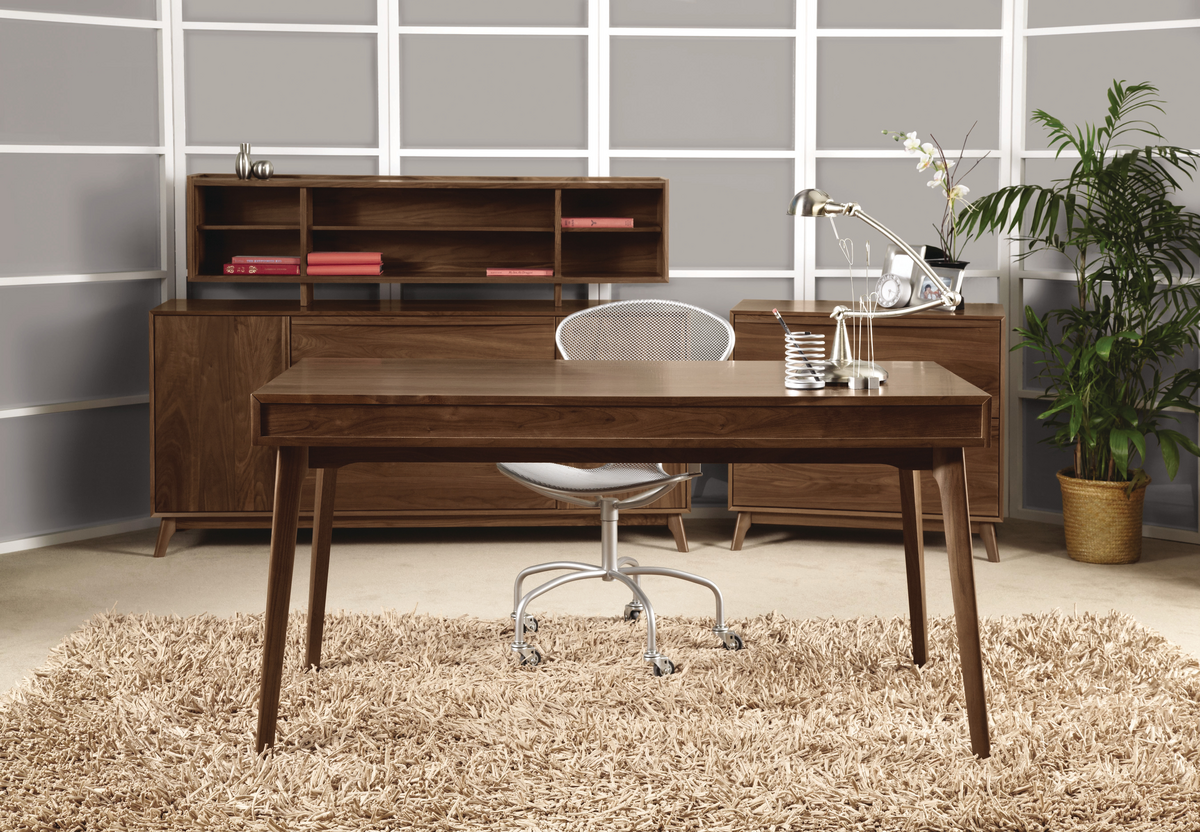 Copeland Furniture
Copeland Furniture's wood is sourced from the American Northern Forest, mostly within 500 miles of its manufacturing facility, which drastically reduces transport energy costs. This and other sustainability measures the company has undertaken have resulted in a number of prestigious awards. Not satisfied to rest there, Copeland Furniture uses a GREENGUARD Certified varnish as its standard default finish on all furniture designs, which delivers low chemical emissions. The factory in Bradford, Vermont, is powered by three acres of solar panels that make up about two-thirds the company's electricity needs and offsets hundreds of thousands of pounds of carbon emissions each year. Copeland continues to innovate with packaging improvements, recycling and even heating the building with its own manufacturing waste to reduce dependence on foreign oil.
Emeco
Perhaps the original recycled, recyclable chair is Emeco's Navy Chair, crafted from aluminum to stand up to a wartime environment. Aluminum loses almost nothing in being broken down and reworked, so it's one of the most sustainable materials we've got. Emeco wasn't stopping there, however, and turned to its carbon footprint to do more for the environment: Recycling scrap aluminum keeps it out of landfills, and Emeco packaging is made from recycled cardboard and other materials. Transport and energy use are also factored into the company's carbon-footprint bottom line, as well as their philosophy to do more with less.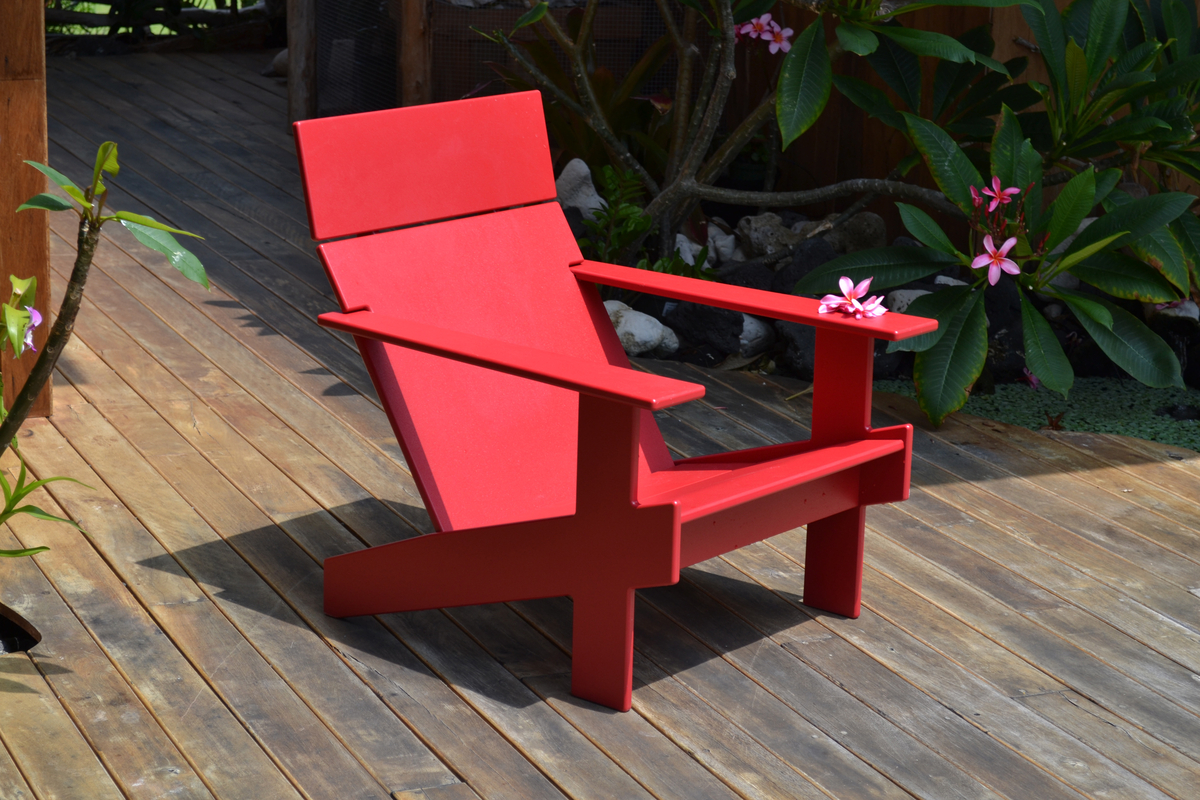 Loll Designs
High-density polyethylene is abundant in the United States, and it's from this mouthful that Loll Designs creates its durable and fashionable outdoor furniture designs. A simpler way to think of this material is as easy as opening up your fridge: Loll Designs furniture is made mostly out of recycled single-use plastic milk jugs. The company estimates about eight milk jugs go into each pound of weight in any given Loll chair. The material that's made from these milk jugs is recyclable in itself, and the color is extruded in manufacturing so there's no paint or finish to chip off or even fade much. On top of that, Loll is donating 1% of gross sales from the Lollygagger collection (lounge pictured here) to environmental charities.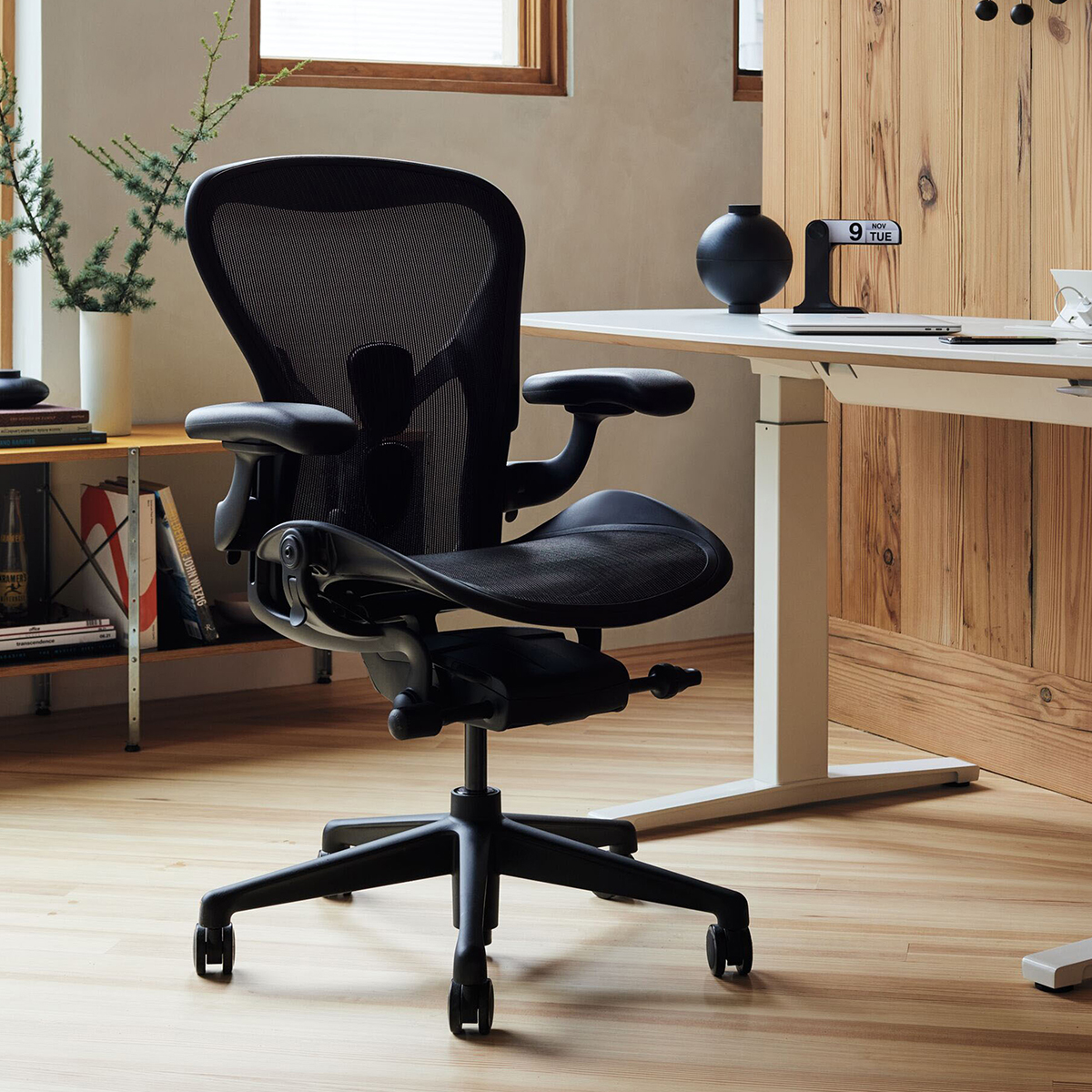 Herman Miller
The tech throne of the 2000s has gotten a material update in the Aeron Office Chair's latest iteration. This pioneering feat of ergonomics now uses ocean-bound plastics in its body, helping to divert tons of waste from the environment each year. It's still the supremely comfortable and adjustable task chair with an even more environmentally friendly twist.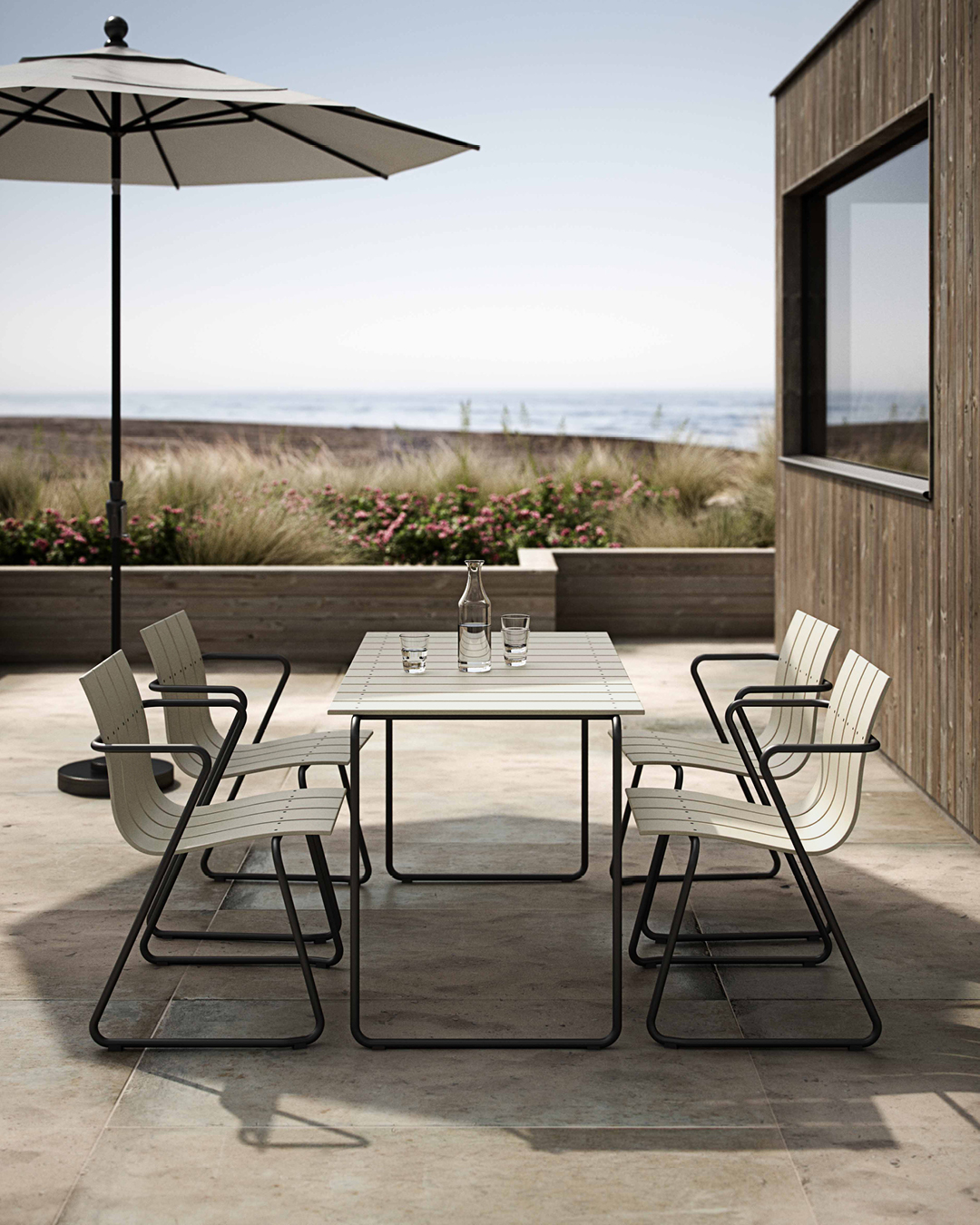 Mater
The design may be from 1955, but the execution is totally 21st-century. Meet the Ocean series by Mater, crafted from recycled fishnets and hard plastic fished from the ocean. Each chair uses 960 grams (about 2 lbs) of ocean plastic waste. In its facility in Denmark, Mater cleans and shreds used fishing nets which are then processed into pellets, melted and injection-moulded to create the slats on Ocean chairs and tables. The frame is pure steel, and each iteration is designed to be easy to break down into its components for repurposing or recycling if needed.
These brands and many others are helping contribute to solutions in a world increasingly concerned with environmental impacts and sustainability. Good design that's better for the planet is a win for everyone.
(Visited 461 times, 1 visits today)