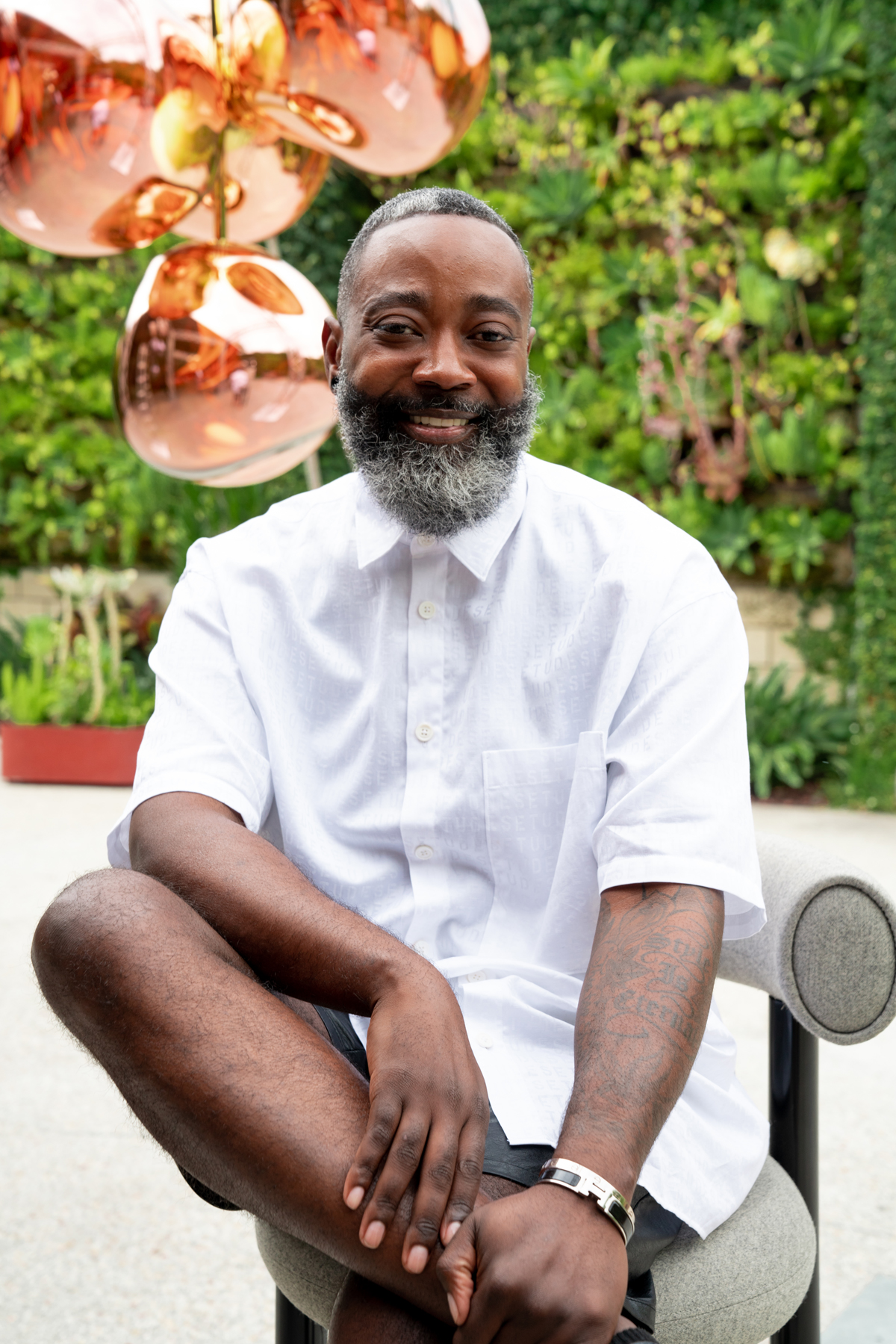 As a kid, Alvin Wayne spent his afternoons rearranging furniture all around the house—and getting in trouble for it, too. Fast-forward to the television sensation Trading Spaces, and Wayne found himself enamored by those TLC-personalities that stepped into someone else's home and told them what to do. "I was like wait," he says. "That's a job? I did the research, and found out about interior design."
From those early experiences, it's tough to ignore that Alvin has always had an eye for design—and style. Today, the New York City-based designer has made a business out of designing homes all around the country (a few of which you can see in the pages of Architectural Digest and Apartment Therapy) and creating spaces with the goal that everyone should live in a little bit of luxury. We recently caught up with Alvin to talk about his approach to design, running his own business, how he adds his own personal touch to every project, and more.
What is your idea of good design? What's your goal when working with a client?
To me, good design is beautiful and functional. I want to make a functional space for my clients, and to make that space aesthetically pleasing.
Do you have a design style or aesthetic?
I'm always going for anything that's based in modern, clean lines. Everything I do will have those clean lines, but my style's also based in a 70s vintage modern vibe. I also incorporate a lot of natural elements like wood, marble and plant life, but it'll be done in a very lux way. I'm always pushing the design, never using the same style of say, a sofa, that I've done in other projects.
What inspires you?
Music, architecture, art, fashion and history.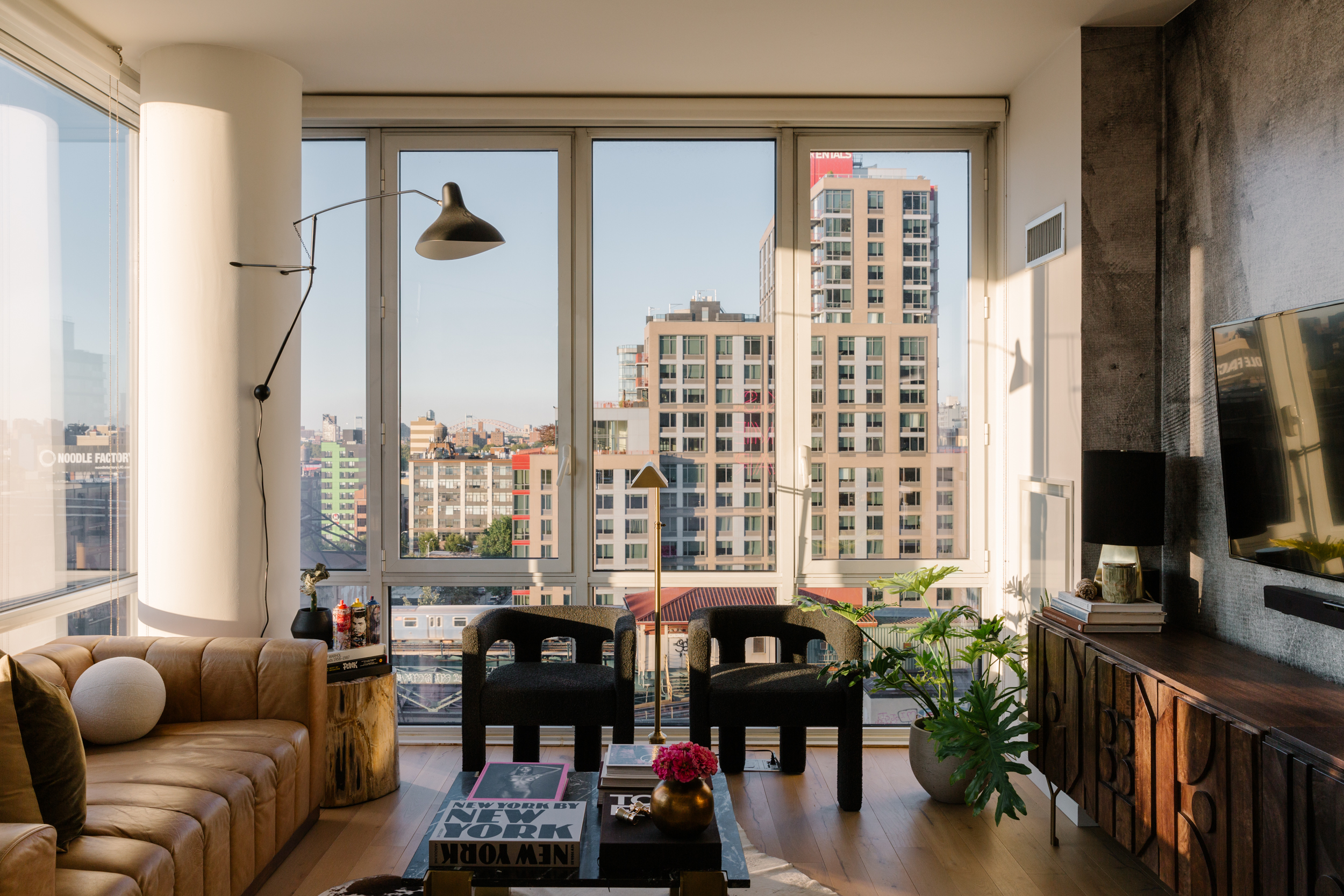 How do you like to start projects?
I start with space planning and furniture layout. When I present the design, I show how I'd lay everything out so the client can see the floorplan and how I plan to set up the room. I've done all the measurements, and I know everything will fit. That way, when I'm sourcing, I know to only look at 7′ sofas, because I know exactly how I want to lay the room out. Then I let my imagination run wild with ideas.  
Then you present your design to the client. What's the pitch?
I always tell my clients: I've already done the research. These are the best pieces that I think will work for your design. So when I present it to them, I've done all the legwork. What I'm presenting is what I think should work, but if they really don't like it, I give them my top three choices.
How do you like to source products?
As a designer I like to mix custom, retail and trade showroom pieces. I like to mix it all together because I feel like that's what great design is, and I source from everywhere. I use all my resources and put something together that's one of a kind. I don't think there is just strictly one way to source.
Are you designing custom pieces yourself?
Yes. So lately, with all my projects, what I try to do is put in a piece of furniture that I designed myself. Like in my Harlem project, I designed the nightstands and I worked with my furniture maker in Connecticut to build those because we just weren't finding the size that we needed, and when we found nightstands we liked, they were extremely on back order. So I said: Let me just try to design something and see if you like this and that worked out.
And then in my Soho project, I designed two custom entryway tables because, again, that space is so large and the design is so specific, so I wanted to design them. And I also made the coffee tables, as well.
Now, going forward, I'm always trying to put something that I made myself that came directly out of my head, well, out of my head to paper, to the furniture maker.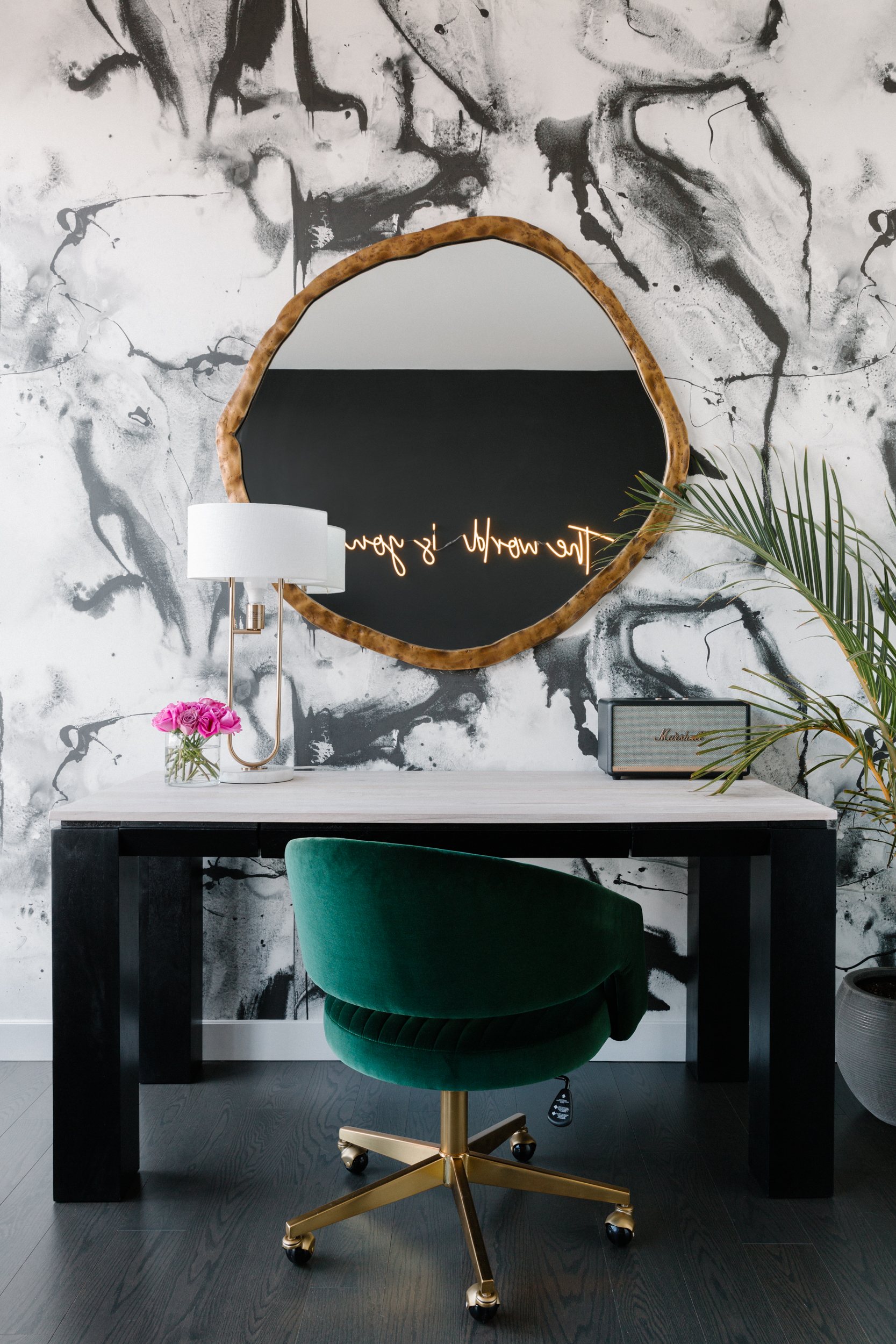 Is there a piece of furniture or lighting that you "must have" in every project?
Anything marble!
How do you incorporate your personal brand into your work?
I always incorporate my personal brand into my work by documenting and explaining the process on social media and showing up in my work as my true, authentic self.
You're clearly an Instagram star. Any tips?
As cliché as it may sound, just be yourself! Your audience likes you for you and the knowledge you bring. Be a teacher and let people in on your thought process—they'll be inspired and still hire you!
How does community fit into your design?
I'm big on community. My design community is very important. Making friendships, cultivating relationships and networking is all essential to personal and professional growth. Participating in panel discussions and showing up to industry events are important for growth as well.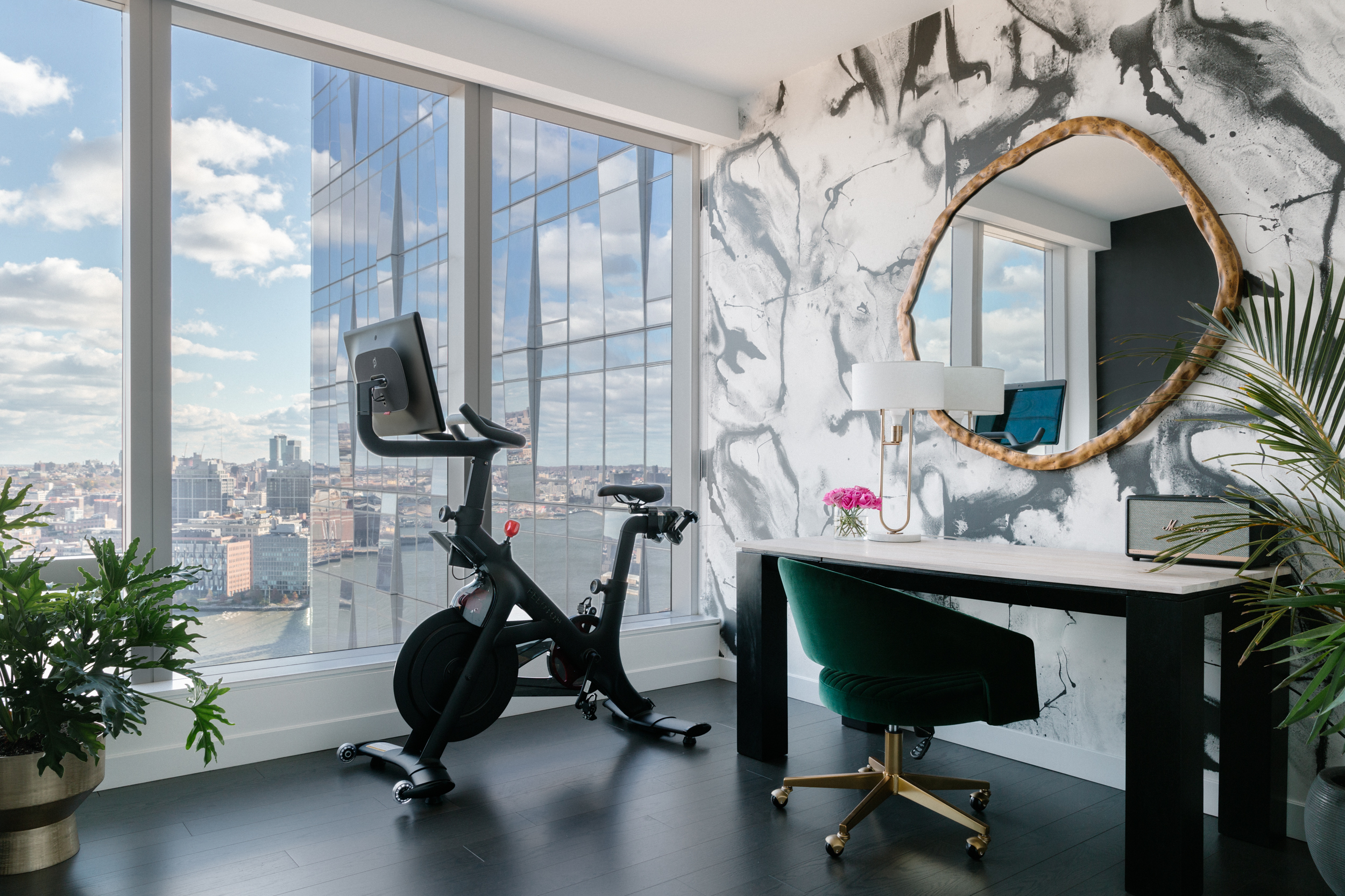 What's the hardest part about running your business?
The business part. The spreadsheets. As a creative, it's easy to come up with designs and implement them, but the bookkeeping is the hardest.
And what's your favorite part?
The beginning and the big reveal. Like, okay, here you go. Live in it. I'm done. It's about how happy they are, how excited they are. But it's also for me personally, when it's a complete project, I'm always happiest. When I come up with the design plan and then at the end when it's fully executed, it's almost like I saw this in my head and now it's a real, tangible thing. I guess you could say my favorite parts are the beginning and the end.
What advice would you give a designer starting out today?
Find a designer whose aesthetic you like and ask them questions. But also learn from everyone and everything.
What advice would you give your former self back when you started?
Always trust your gut when it comes to design and pricing.
Would you say there's anything that you leaned on or learned from when you were starting your design journey?
For me, there are a few designers that I was like oh, I really like what they do and I really kept my eye on them. Like my favorite designers, Kelly Wearstler, of course. And another interior designer, Michel Boyd. I would look at his stuff and just wow. His stuff. So I actually had the opportunity to pick his brain, talk to him a little bit and just get into his design process. And then I developed my own, you know? I really honed in on whose designs really resonated with me and then added in all the other things that I like.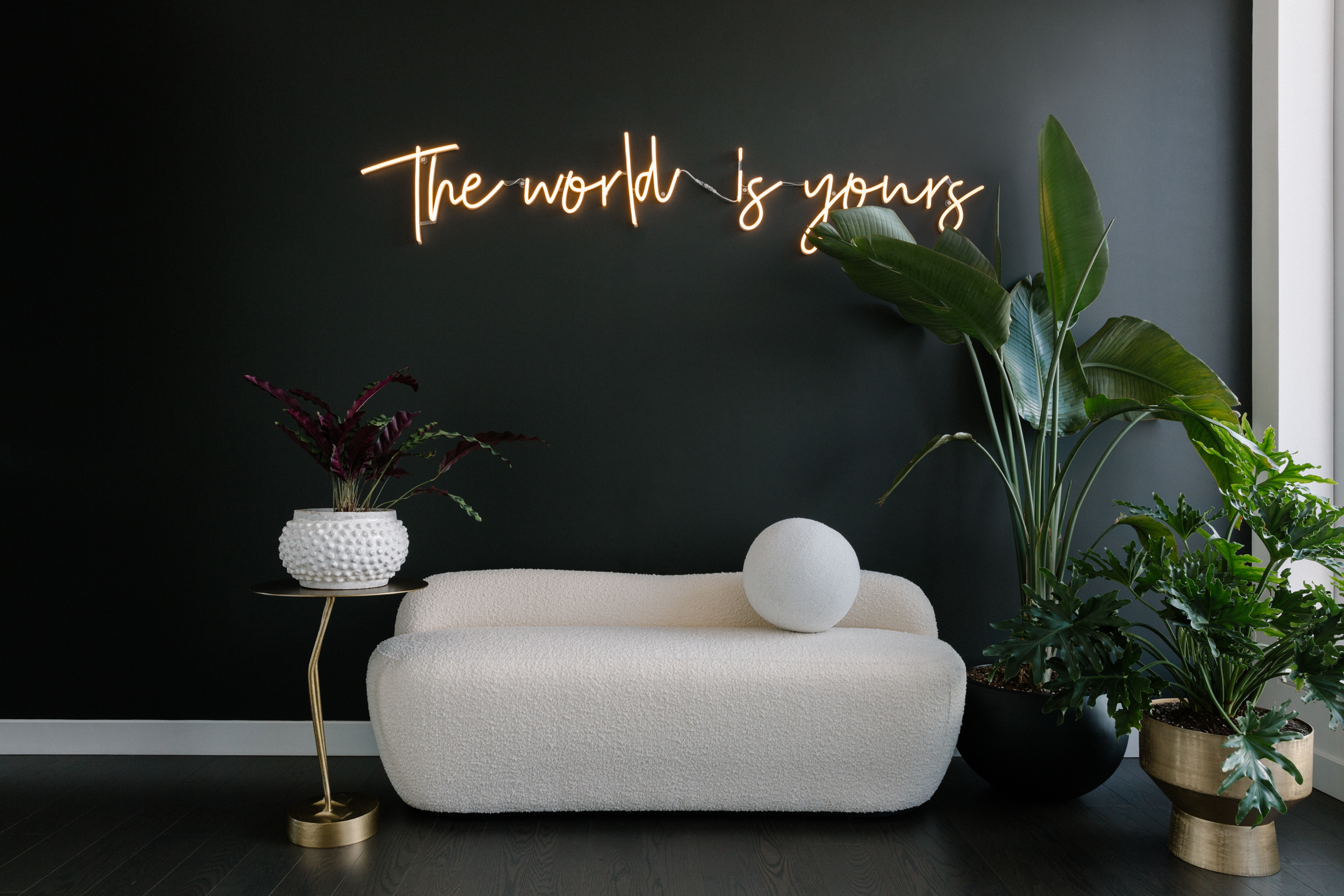 Where do you see yourself in the next few years?
I would love a television show. Just like Trading Spaces inspired me to become a designer, hopefully me on television will inspire someone who looks like me to pursue their dreams. Representation is so important, and honestly, I don't see anyone who looks like me on television in the home space right now, so why not me?
What makes hiring Alvin Wayne a unique experience?
I always show up as 100% authentically me. I think that allows a client to really let their guard down, and to let me in on how they live. And you're building a relationship. So it's like, sometimes you gain a friend out of it, and you gain a repeat customer. But at the end of the day, I think the experience is just me showing up as myself and offering you the best of me. Whatever that relationship looks like at the end of this process, you're going to have a beautiful home. And we're going to have a great relationship. You're working with a friend. That's how I go into it, and that alone is an experience.
To keep up with Alvin and the latest from our Innovators Council, stay tuned to The Edit and follow along on Instagram @lumensdotcom.
(Visited 570 times, 2 visits today)