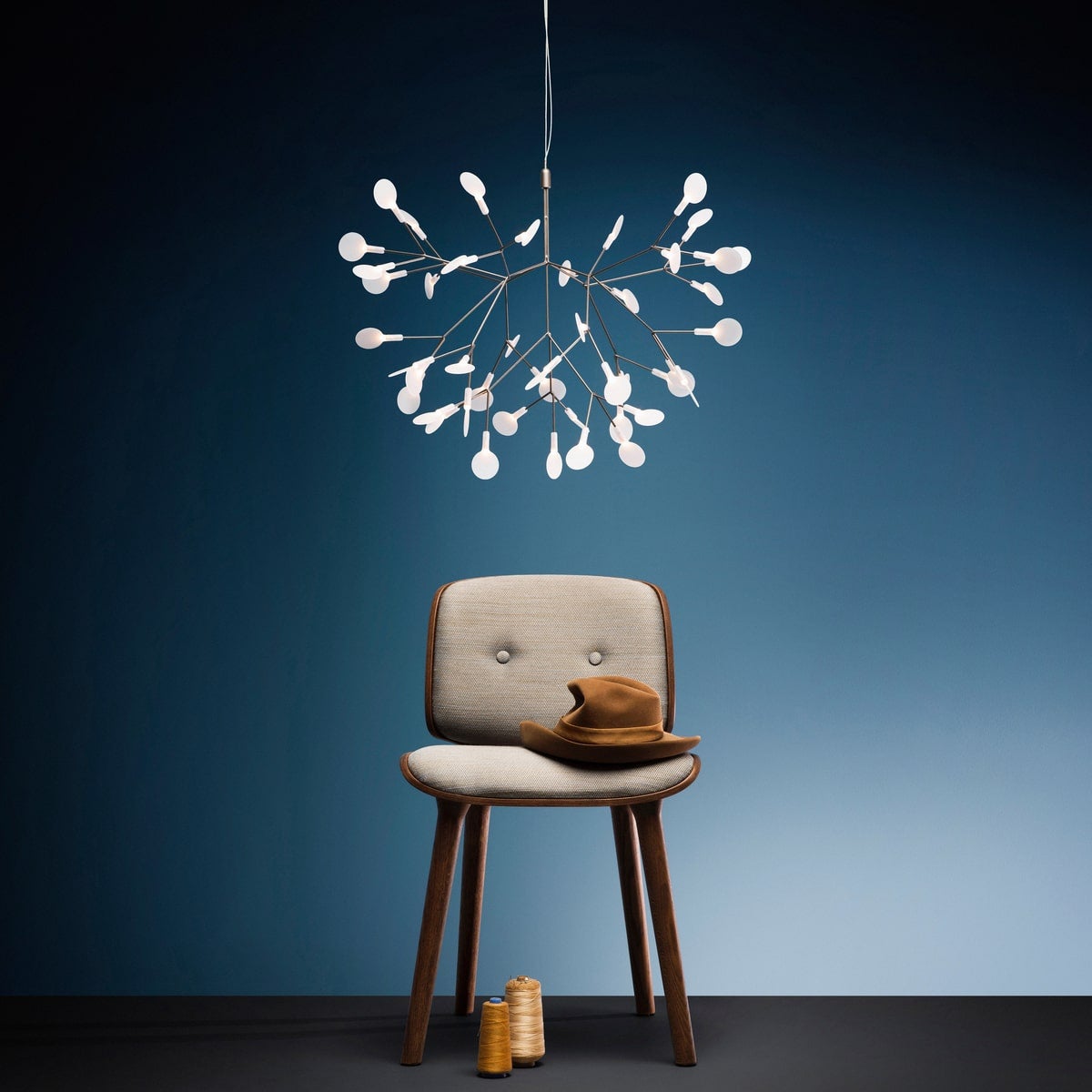 Inspired by its namesake plant, Heracleum is composed of perpetual slender branches that light up their leaf-shaped, polycarbonate lenses, creating a luminous sculpture that offers a soft, glowing light, poetically reminiscent of a starry night, tender petals or a gentle snowstorm.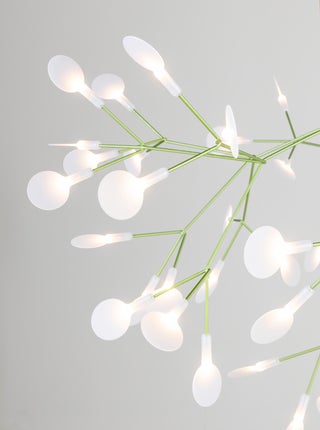 Designed by Bertjan Pot for Moooi, the Heracleum collection began as an experiment. With the desire to light many LEDs all at once, Pot collaborated with Moooi creative director Marcel Wanders to see exactly what LED lighting could achieve.
To make Pot's creative vision possible, Wanders created ELECTROSANDWICH, an innovative technology that coats two layers of isolation and conductivity onto the fixture, making the branch-structured lighting collection possible—and even more slender than Pots had imagined. 
Wholly original and now available in a resplendent leafy green finish, the elegant Heracleum collection ranges from O-shaped pendants to linear suspension lights that can be linked together to create an "endless" line of light.