In rooms where lighting is plentiful and you still need a bit of airflow, look to a ceiling fan without lights. This style of ceiling fan still has everything you would expect from a modern design, simply without the inclusion of an integrated light kit. Indoors or out, a fan without a light kit serves just as much of a purpose in your decoration and is functionally efficient at keeping air fresh and cool.
If you've been searching a ceiling fan sans a lighting element, check out these five favorites:
1. Irene 3-Blade Hugger Ceiling Fan by Atlas Fan Company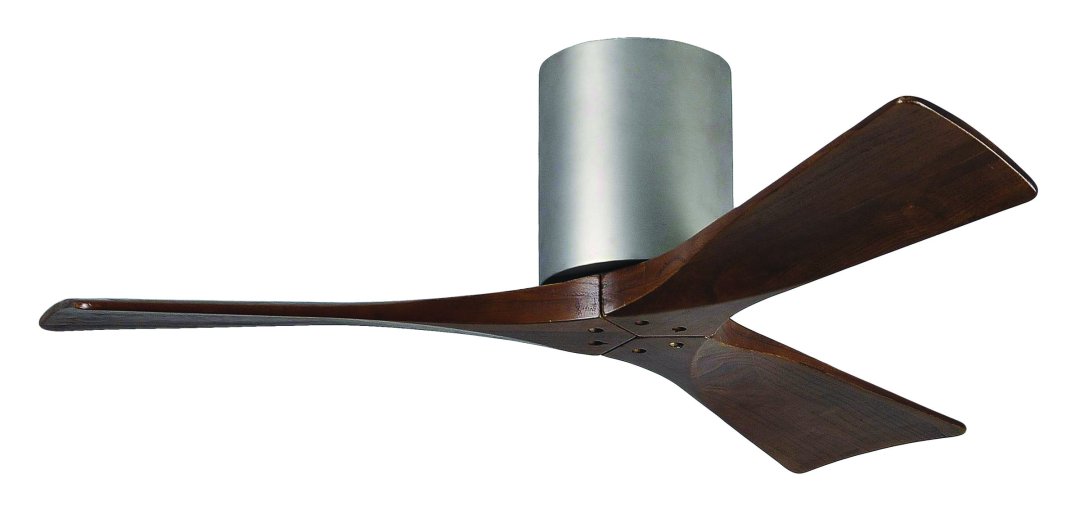 Modern, beautiful and quiet. Lightweight and easy to install.
Easily one of the best go-to options for a modern flushmount ceiling fan, the Irene series of fans from Atlas Fan Company sits atop this list for its beautiful wood features, sleek design, DC motor and efficiency metrics. It's available in a 3-blade design (pictured above) or you can opt for a larger 5-blade version.
2. Aviation Ceiling Fan by Minka Aire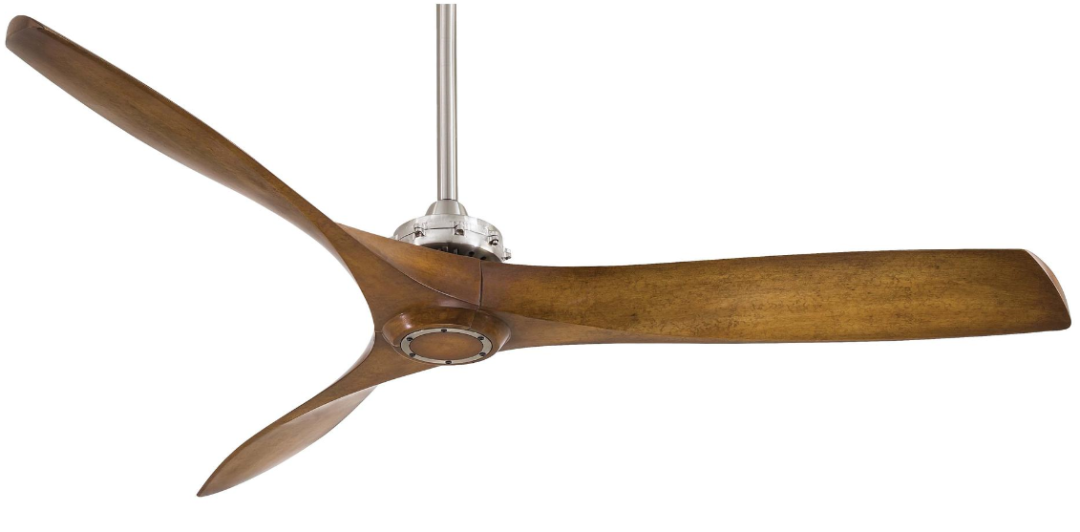 Modern looking, very clean lines and well-constructed. Absolutely thrilled with the purchase!
Inspired by the wood propellers found on WWI airplanes, this expansive 60" ceiling fan without light introduces eye-catching industrial style into any space. Featuring a wooden 3-blade design accented by a brushed nickel motor, the Aviation Ceiling Fan from Minka Aire offers optimal airflow with its efficient DC motor and high CFM. Downrod extensions are included for installation on tall ceilings.
3. Droid Ceiling Fan by Wind River

The Droid fan looks great and pushes a lot of air even on medium!
A fully-functional and certainly futuristic design, the Droid Ceiling Fan from Wind River sprints into the era of modern fan technology. Its curved and aerodynamically shaped blades lend themselves to a high CFM you'll enjoy for any room of your house. It's available in matte black, nickel and white finishes to fit a variety of palettes, and its blade span is a comfortable 52".
4. Plum Ceiling Fan by Modern Fan Company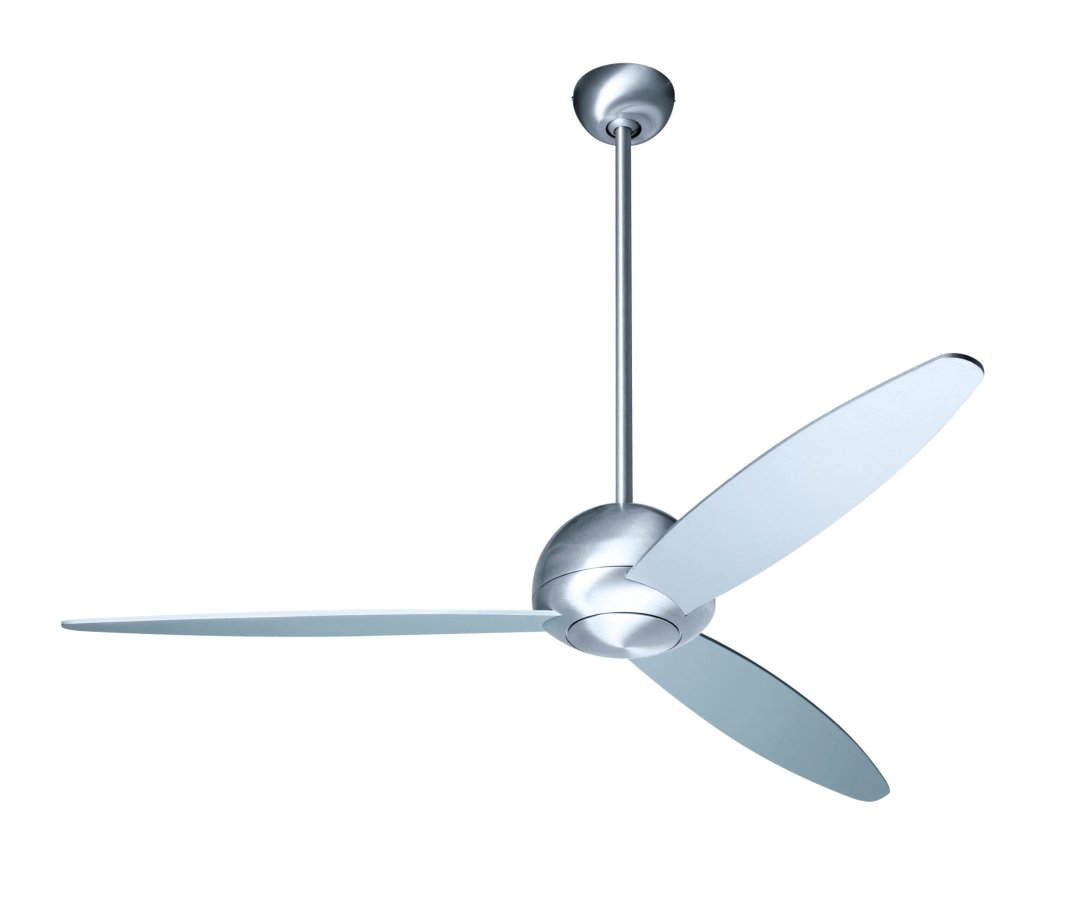 The Plum fan is sleek, modern and effective.
Say hello to fresh air with this refreshingly simple design by Ron Rezek for The Modern Fan Company. The Plum Ceiling Fan is the ideal fan without light for a retro-themed space that appreciates a clean, contemporary look. The Plum is offered in 42" or 52" blade spans and a variety of finishes including aluminum (picture above), black, white, mahogany and maple. Two downrod extensions are included for installation on high ceilings. And if you need a fan for the deck or patio, you're in luck—the Plum is UL Listed Damp for safe outdoor use.
5. 60″ Industrial Ceiling Fan by Emerson Fans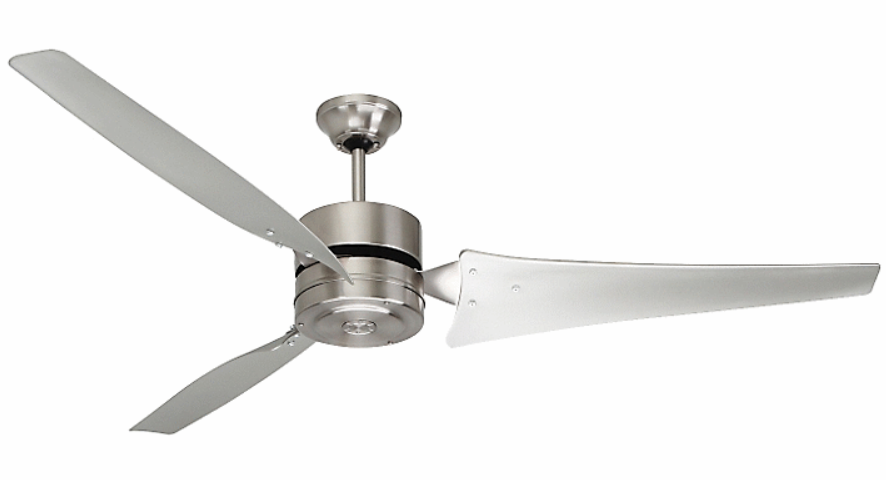 Great product, value and style.
Industrial elegance for the modern home from one of the leading manufacturers of ceiling fans, Emerson. This robust 60" fan is designed for large open spaces like living rooms and great rooms where it can stretch out and really move air. It's available in white, black and brushed steel finishes to fit just about any color palette.
Additional Resources
Finding the right fan for your space requires more than deciding if you want it to contain a light kit or not. You'll also want to understand how to properly measure for the best ceiling fan size, be aware of how the number of blades affects its noise and performance, how you can use a fan at all times of the year and what we mean by CFM. Be sure to check out the Fan Buyer's Guide to answer almost any question you may have.