Different varieties of wood create radically different looks when used in furniture and lighting. It makes perfect sense when you think about it: trees feature incredible diversity in characteristic shapes, sizes, colors and densities to suit their resident climate. Between hardwood and softwood, light and dark color casts, there's a whole world of opportunity for creative designers to tap into.
And, of course, there's no shortage of woods available to choose from. Understanding some of the basics about each goes a long way toward perfecting your look. And getting an idea of what kinds of wood are currently popular will give you the tools you need to make an elegant and on-trend choice. Here are some of the most popular woods available today in furniture and lighting design:
Black Walnut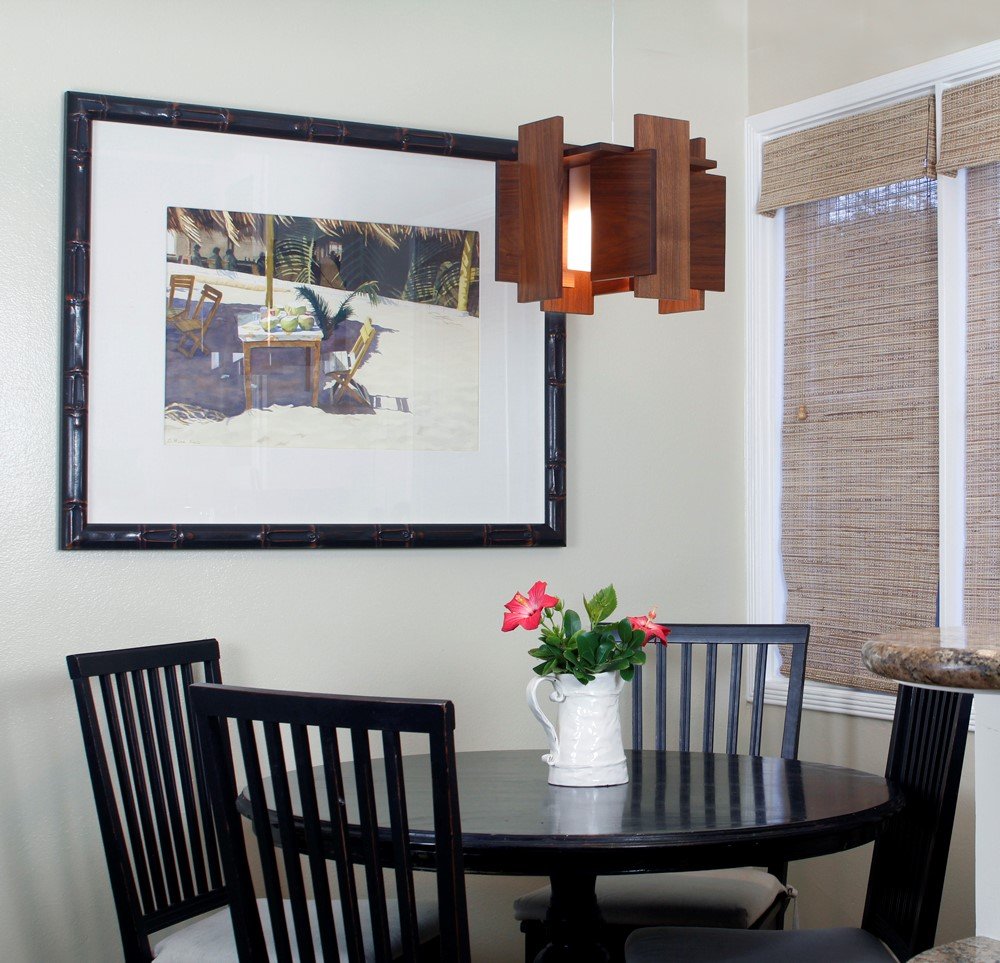 A highly desirable wood since the earliest days of colonial America, walnut features an elaborate sweeping grain and beautiful dark chocolate brown tone. Walnut can be quite expensive, and solid wood pieces that display a distinctive grain and rich color are highly sought after by collectors and aesthetes alike.
Those qualities also make walnut a favorite of many high-end designers. Cerno's Abeo Pendant offers a particularly strong example of the modern use of walnut, with rich characteristic grain and tone features.
Cherry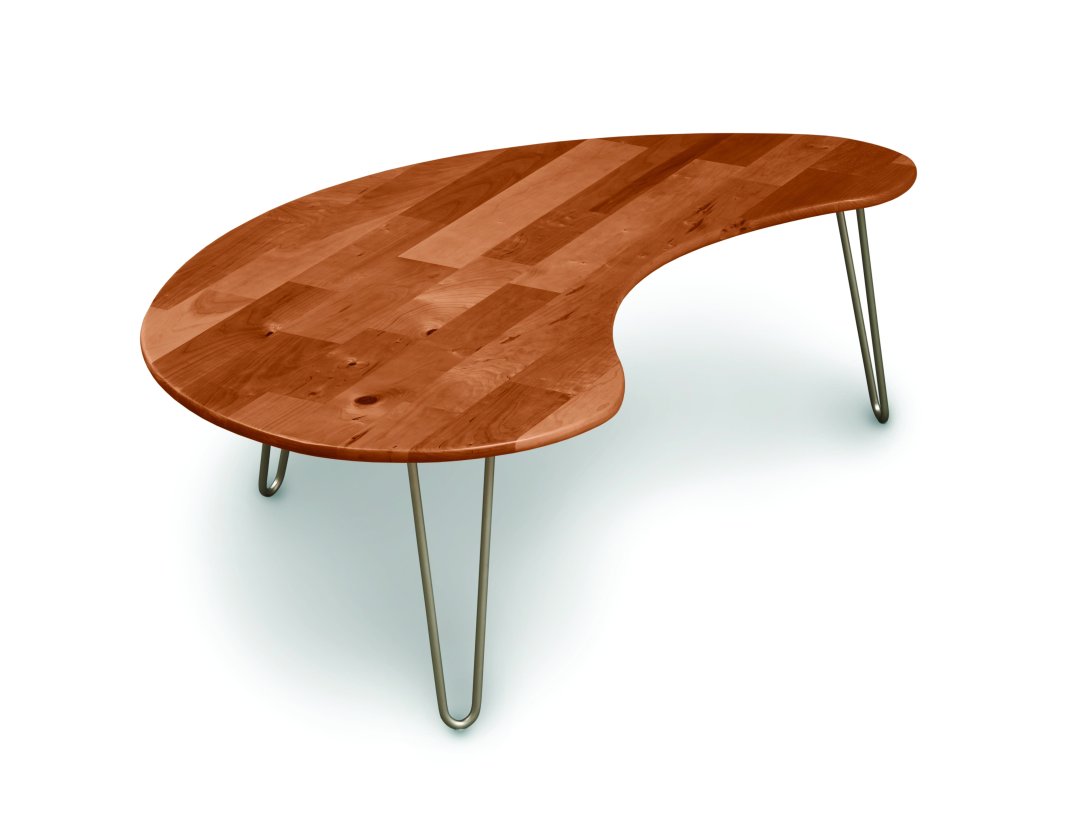 Another of the world's most sought-after woods, cherry is traditionally worked into fine furniture and cabinetry. Many finished pieces are easy to spot by their rich reddish brown color. Copeland Furniture's Essentials collection showcases handsome modern pieces with the close grain and mottle you want from cherry hardwood. Each is subtly finished to really embrace the natural markings and coloration of the wood.
Maple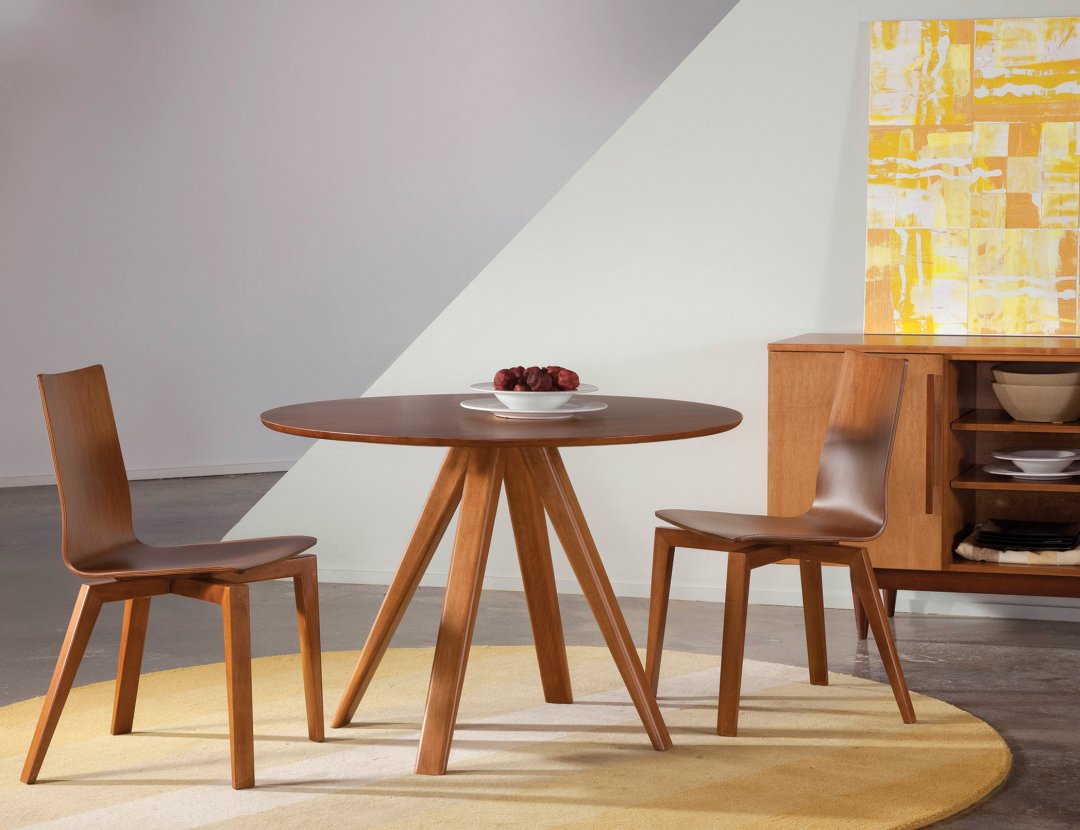 Maple is a durable and attractive hardwood used in quality furniture. It has a subtle straight-grain that is intermittently broken by bird's eye, curly or wavy patterns that add uniqueness and intrigue to furniture pieces. The Saloom Skyline collection elegantly incorporates solid maple into several designs. The natural light brown color has a slight reddish cast that really stands out with the right finish.
Ash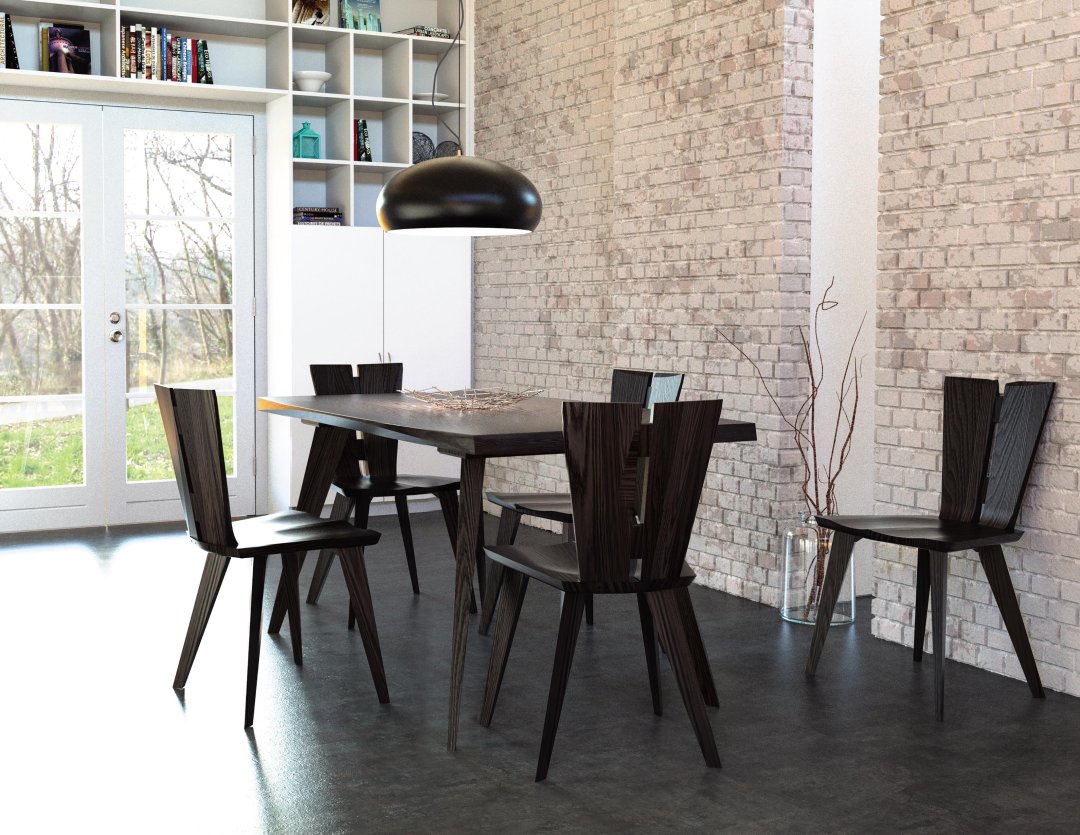 Another popular hardwood, white ash is a lighter color wood known for its flexibility. For modern looks that require rounded forms, ash is usually a go-to choice, which makes it especially common in modern design. The curves and sharper angles in Copeland Furniture's Axis dining collection are prime examples of the flexibility that is offered by ash. Ash is generally creamy white or gray with a light brown cast (which makes it particularly receptive to darker "smoked" stains), though reddish-brown ash isn't uncommon. Beech is often used as a low-cost stand-in for ash; it's flexible and stains well, but isn't as naturally attractive.
Teak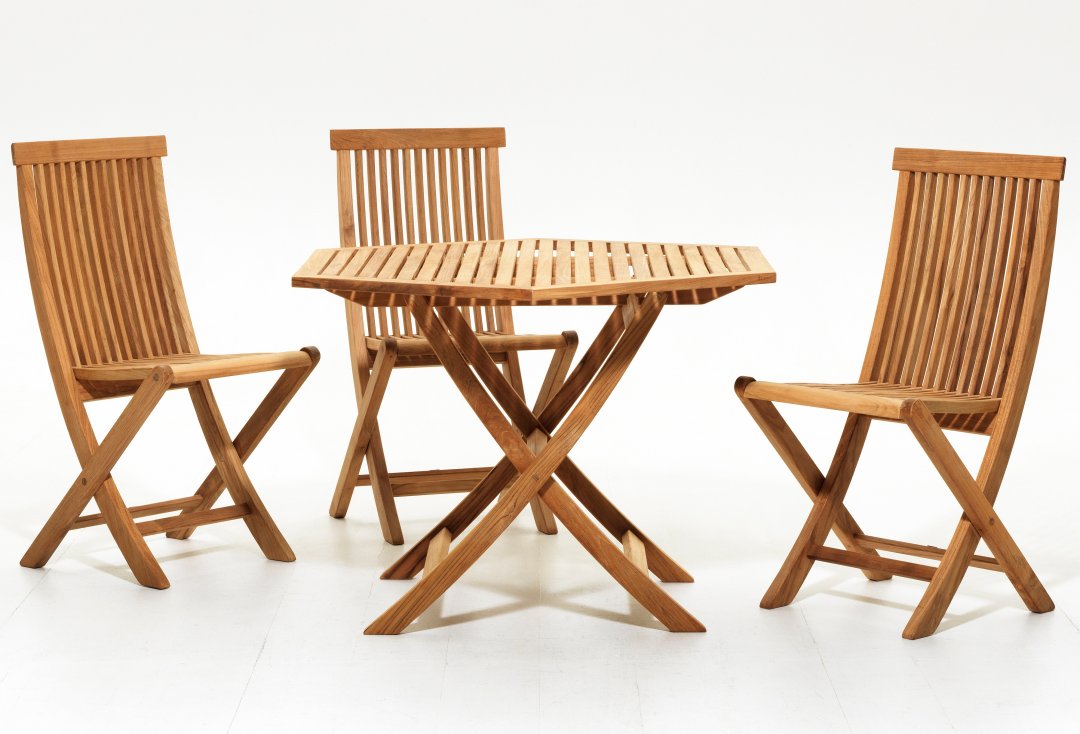 Frequently used for outdoor furniture solutions, teak is a heavy hardwood that–due to its density and oil-richness–is versatile and resilient. Teak ranges in color tone from a creamy golden-yellow (as seen in the Skargaarden Viken collection) to a deep, almost chocolatey brown, each accented with dark and light streaks. Indigenous to Southeast Asia, teak wood furniture is a fairly recent–and exotic–addition to the American furniture design canon.
Bamboo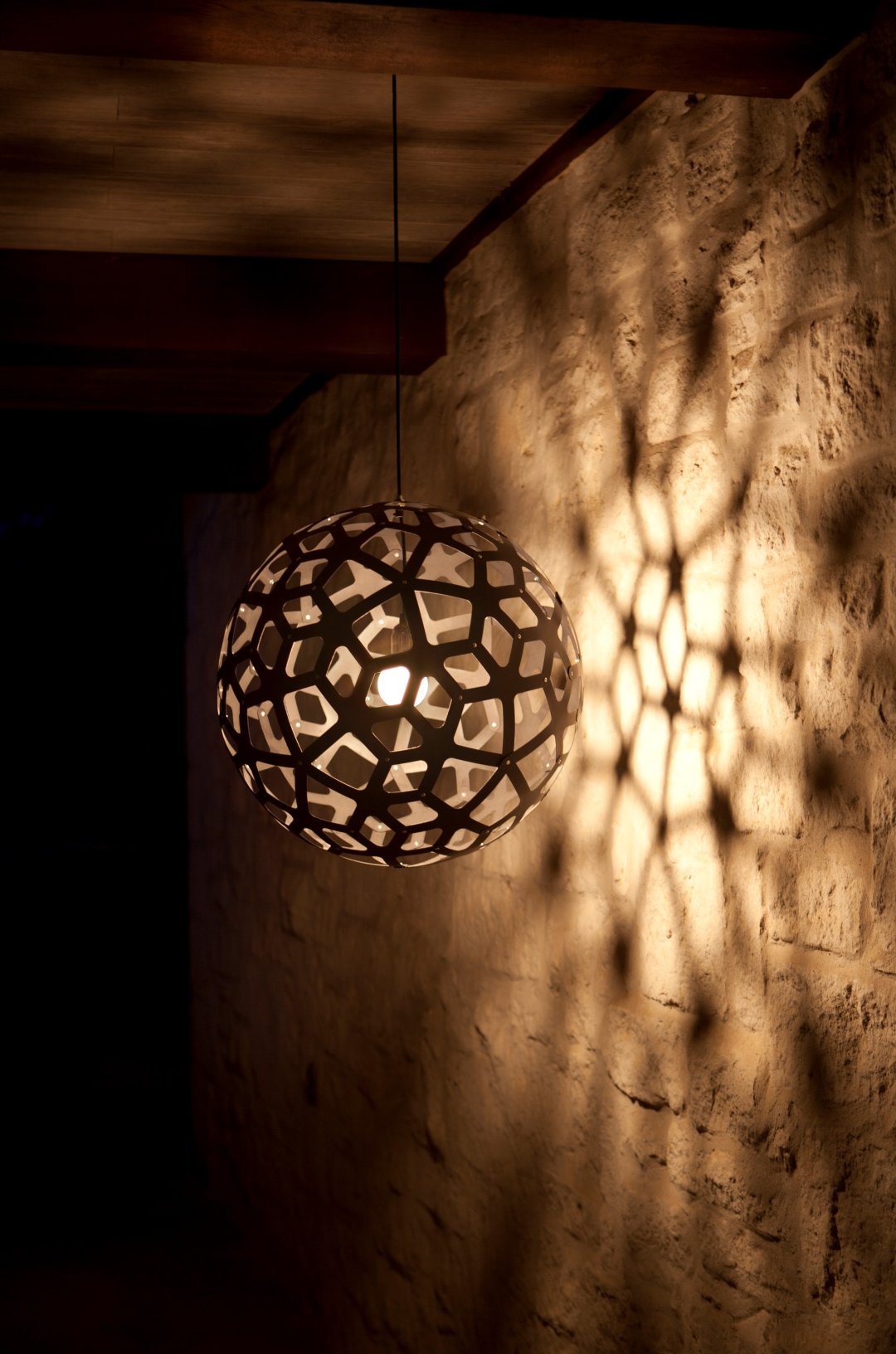 Another relative newcomer to the American furniture and lighting scene, bamboo is gaining popularity because of its sustainable growth patterns and unique visual effect. While technically not a wood at all—bamboo is in the same category as grasses—it's long woody stems produce a small grain that is receptive to a range of vibrant finishes. Crafted from sustainably sourced bamboo plywood and offered in an array of lively finishes, David Trubridge's Coral Pendant illustrates all the benefits of bamboo in a statement-making geometric form.
Of course, there are literally dozens of woods to choose from, each suited for different uses and designs. For fans of the modernist set, choosing a wood with a dynamic grain that accepts subtle finishes will add a natural dynamic to your decor.