Having a lush green lawn has been a coveted staple of outdoor design long enough—make way for a new kind of landscaping (or hardscaping if you will) that relies on a grass-less garden aesthetic.
With growing concerns to conserve water in arid or drought-prone environments, no-maintenance gardens have become a popular solution with a wide range of modern styles. Soft grass may be replaced with a grid of concrete and gravel, but these spaces are just as comfortable and ready to entertain as their greener cousins, using creative layouts and outdoor décor and furnishings to complete the look.
This home in Phoenix, Arizona takes this kind of landscaping to an elegant extreme. Originally built in 1927, this home underwent a seriously modern renovation by Knob Modern Design and Dana Martin, including a minimalistic backyard with an edgy desert theme.
If you're into this desert lifestyle, here are some ways to get this highly adaptable look in your backyard: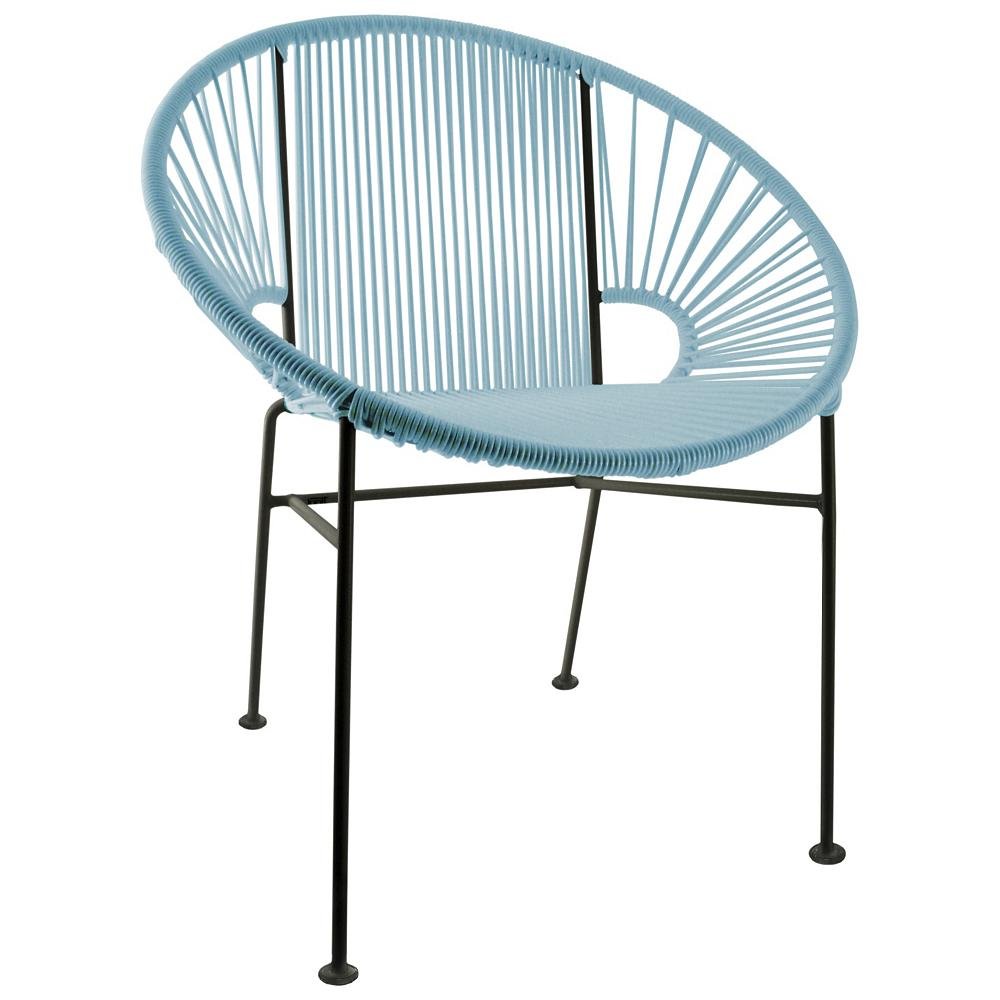 With a bare landscape like this, it's always nice to add some color. If the heat starts to get to you, lounging in something cool like the Concha Chair will add a much needed dash of style and relaxation to your landscape in the summer.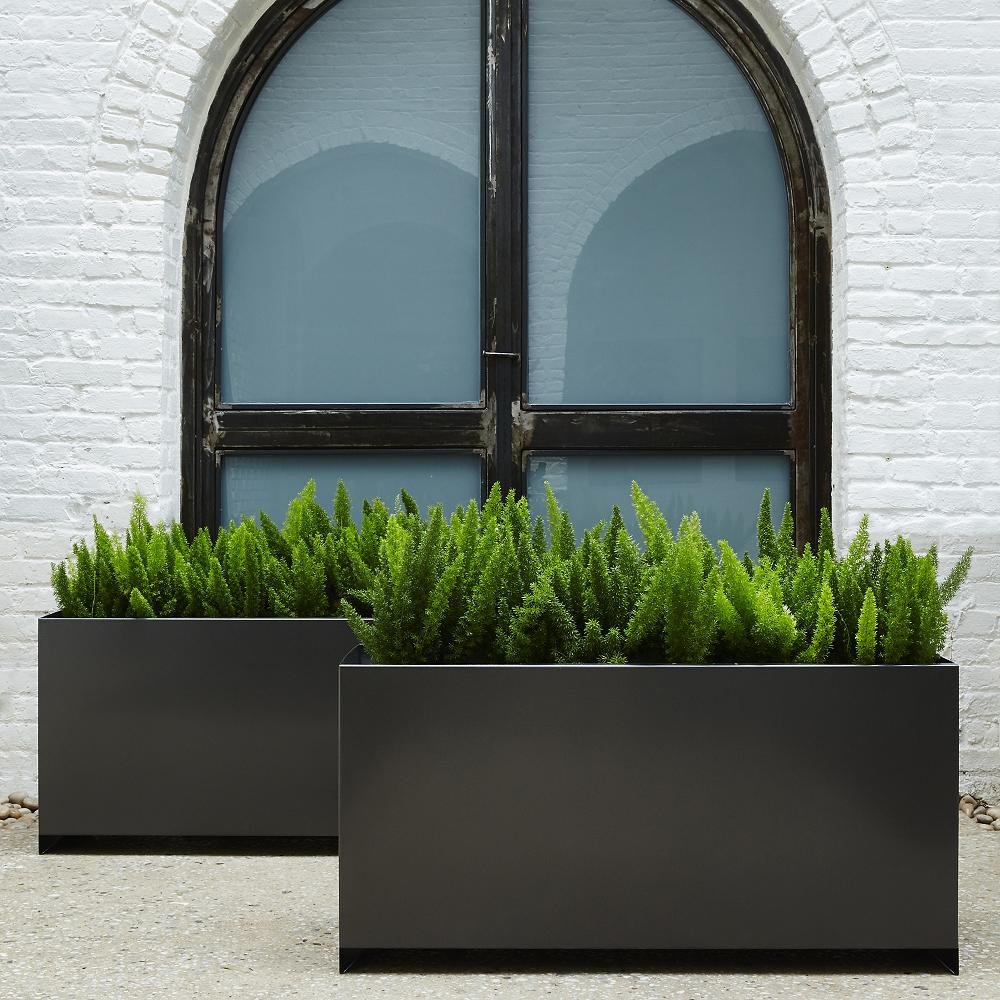 The key to keeping greenery in the picture while staying water-efficient is with the use of statement planters. Just like the long planter separates the two halves of this Arizona backyard, the Ranch Planter by Planterworx possesses the same linear quality to organize your outdoor space.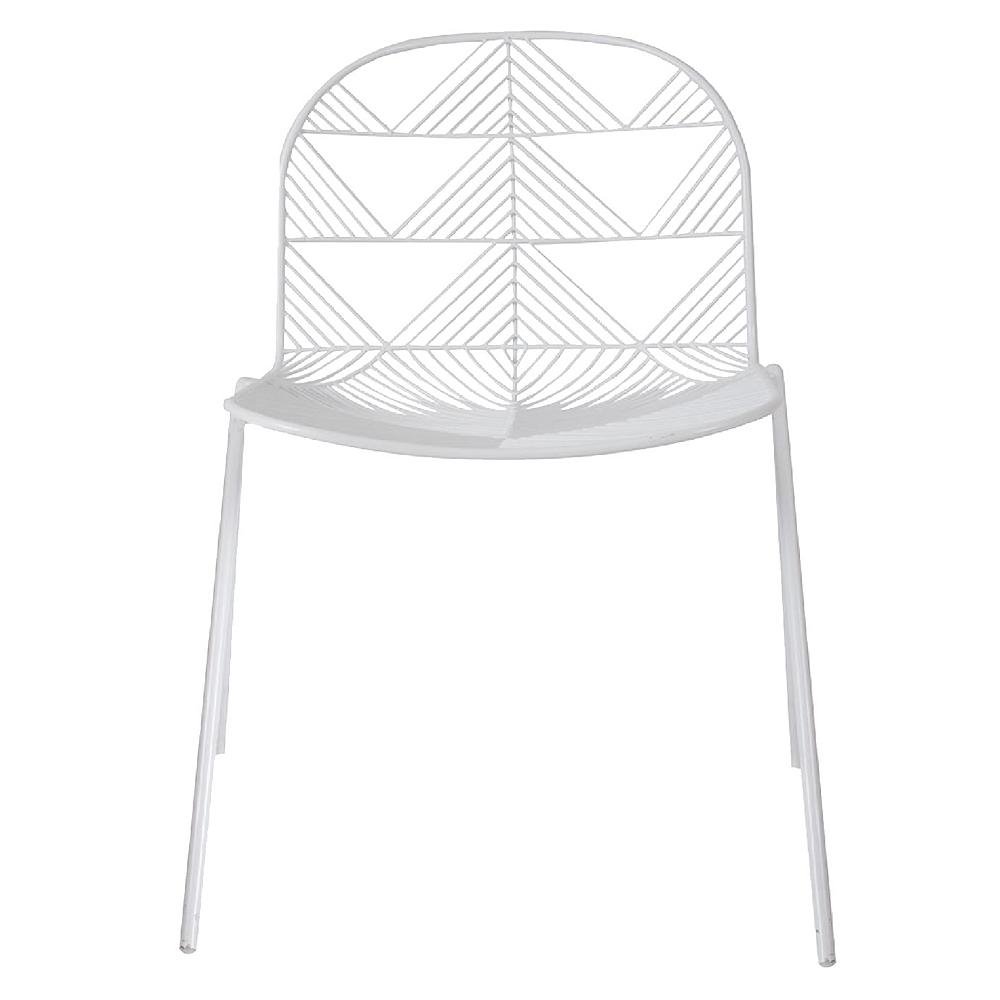 You can never go wrong with more seating for all those swanky outdoor gatherings this summer. The Betty Stacking Chair from Bend Goods is simple, but cleverly designed with graphic details, similar to the seating placed around this open space.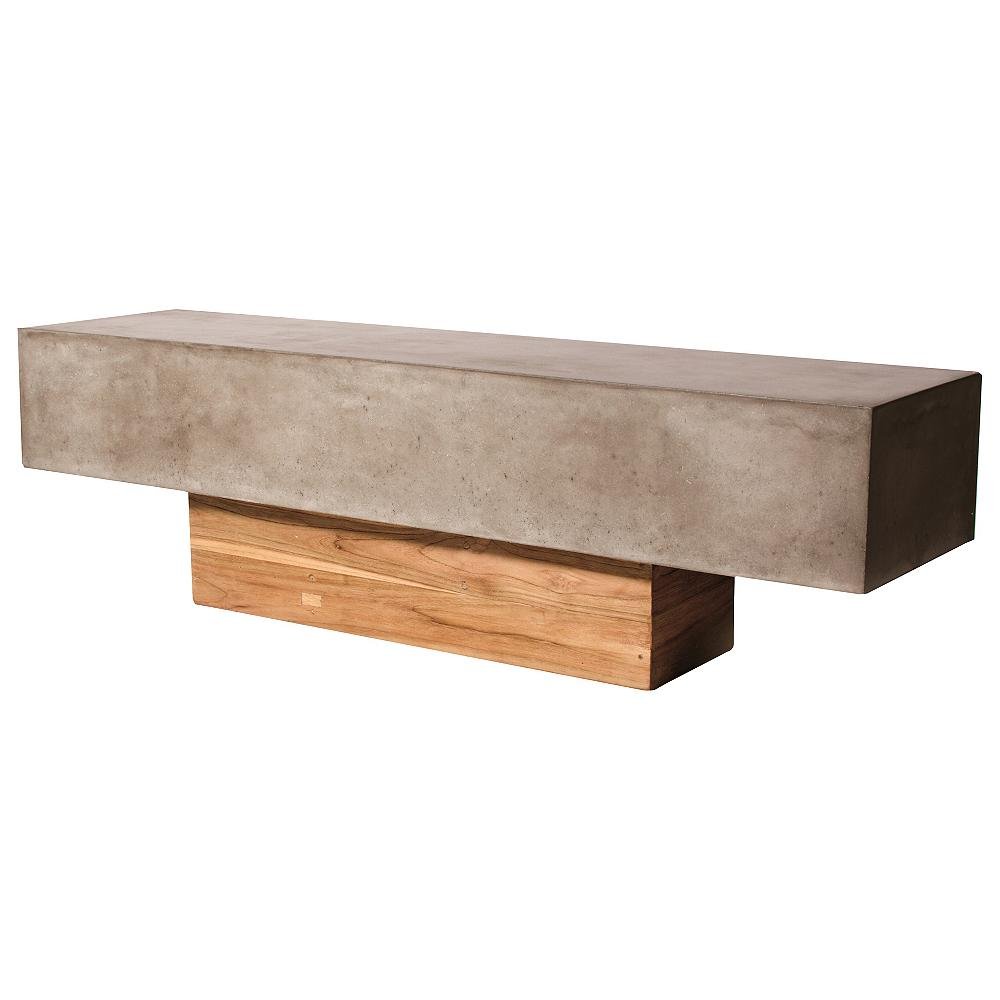 The long benches (pictured parallel and perpendicular to the center planter) have an industrial quality that is perfect for this outdoor design. The Kochi Bench by Seasonal Living has the same theme, and has a robust sculptural presence with the benefit of additional seating.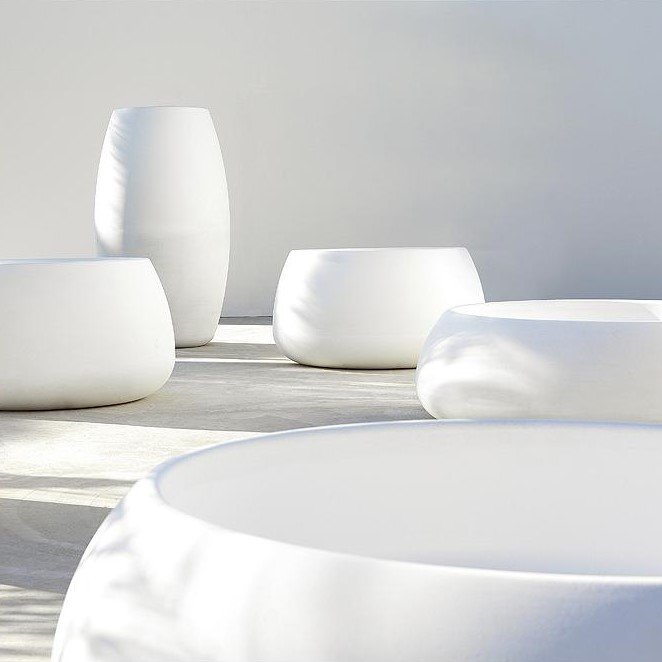 Speaking of statement planters, along with the neat organization of this backyard, at every intersection a large planter added. With the sun constantly brightening this garden, a shapely white planter like the Sahara collection from Gandia Blasco will make the space feel even brighter on long summer days.