This time of year more than any other, we naturally find ourselves gravitating to the dark side. Dusky palettes and moody tones are making their way across our desks and dashboards, and it's got us seeing black.
But it's no easy feat to embrace a gothic feel that is more modern and decadent than scary and haphazard. But this amazing LA loft by BAM Design Lab does just that:
Want to capture a little of that magic for yourself? Here are a few ways to get the goth-glam look without going full crypt keeper.
Start with the Glam: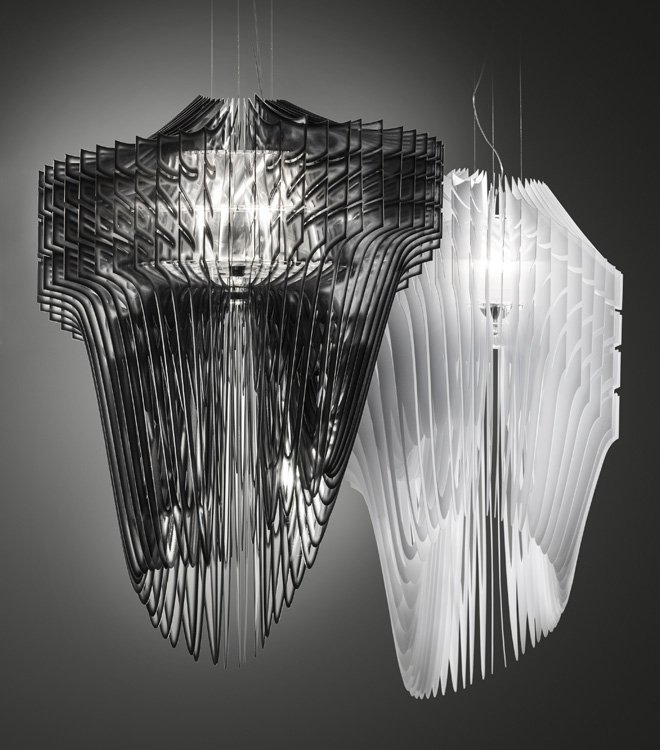 At once sharp and soft, Zaha Hadid's Avia Suspension for Slamp reminiscent of Hadid's beloved bold, sculptural architecture. The result of the unique design is a 50-layer diffuser for the light within, which give it prismatic qualities that bring a bit of bling to any setting.
Go for Baroque: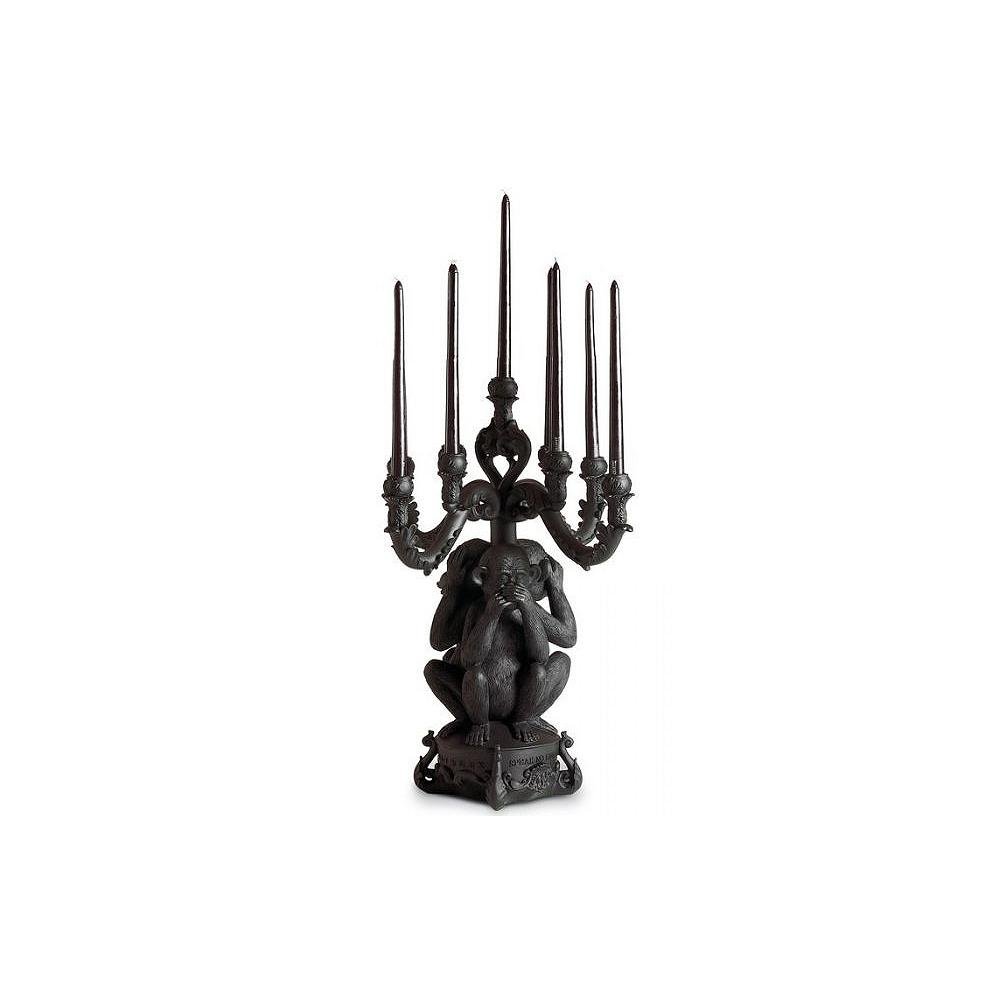 Ornate primates strike a sinister and somehow playful mood with the No Evil Monkeys Candelabra. Add to a white mantel for a dark detail.
Spell it Out: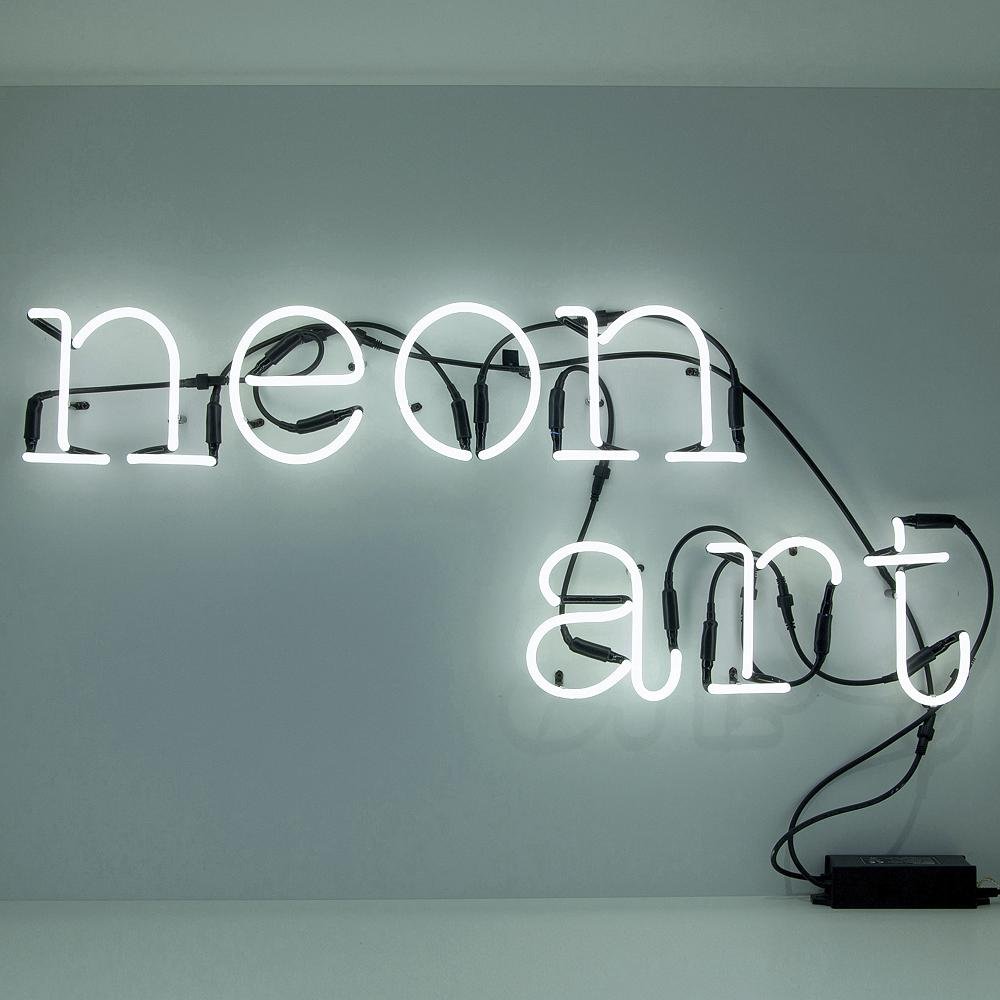 Write out a poem or maybe just a hashtag, the Neon Art Letters and Numbers let you re-write your own story, scary or not.
Inner Fire: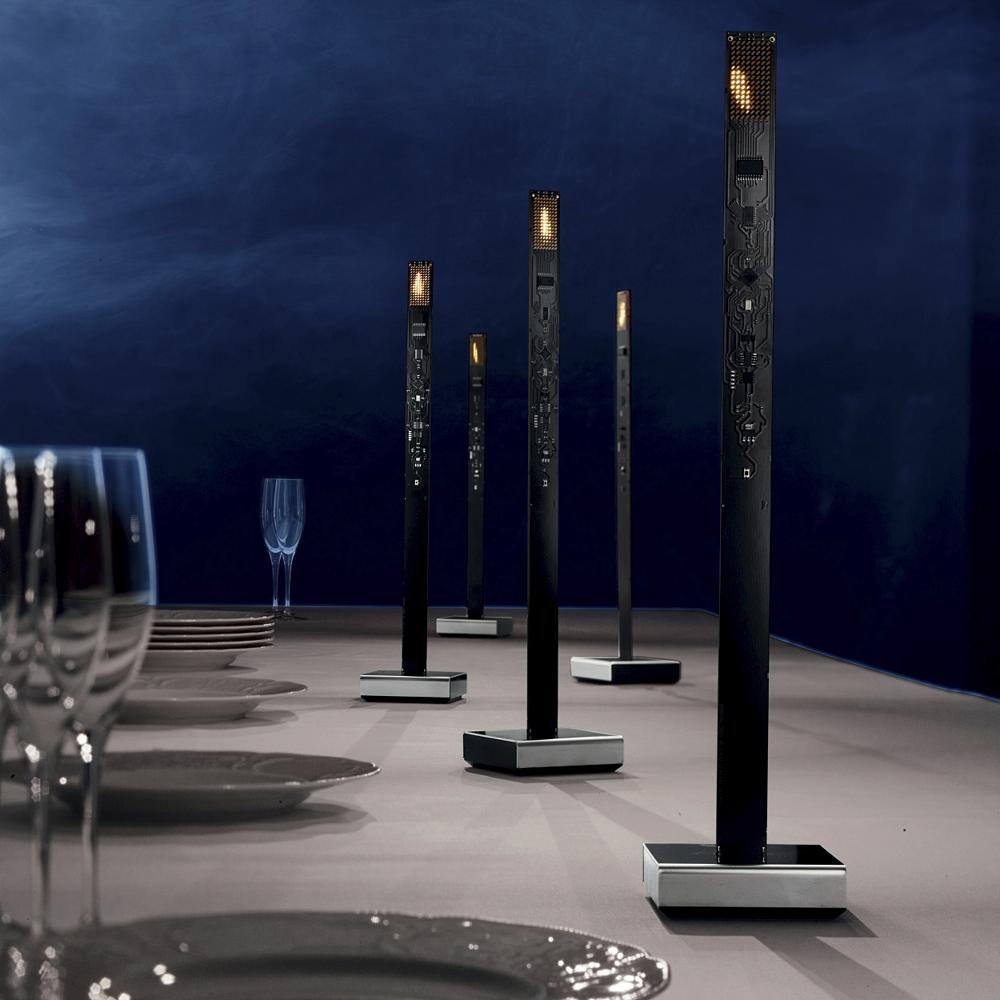 The 21st century response to the single burning candle, the My New Flame is almost hypnotic with its dancing digital "fire".
A Trick of the Eye: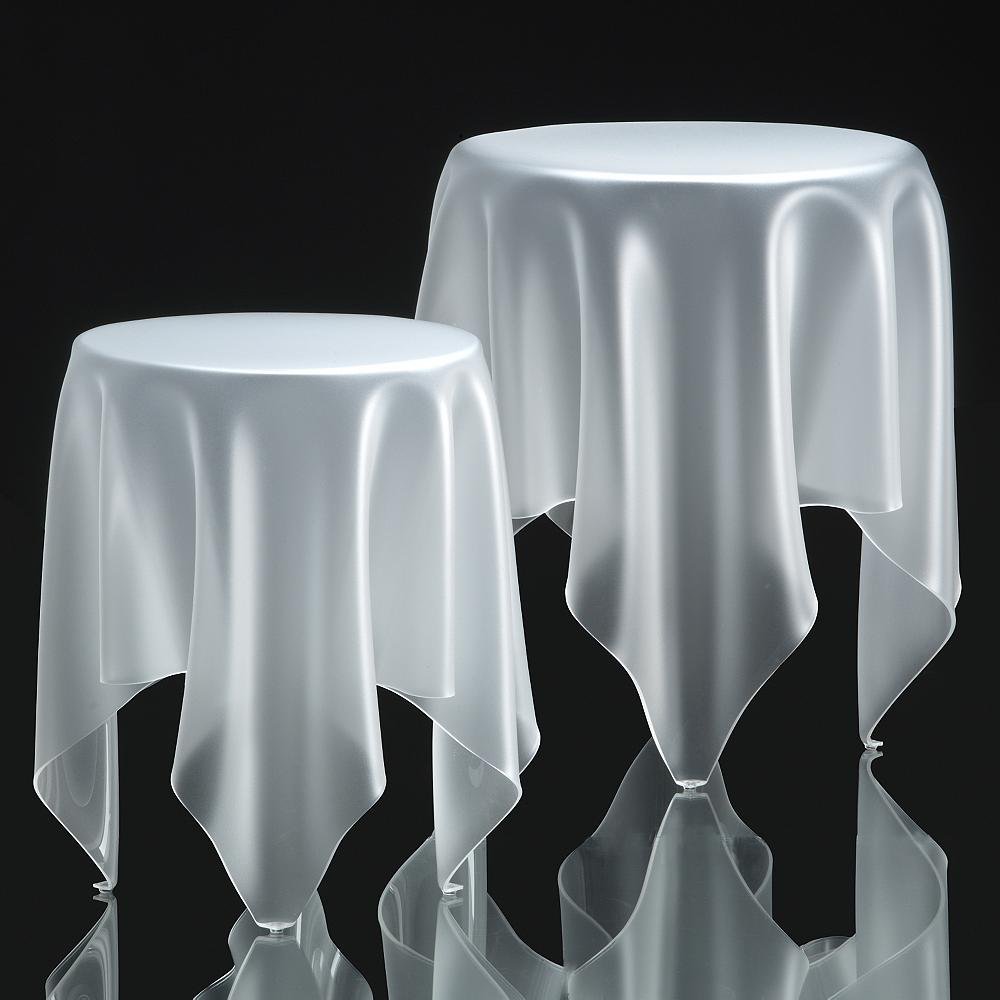 The Illusion Table is delicate and graceful, but also phantom-like in its translucence. The look is great for offsetting heavier pieces in a space.
Once Burned: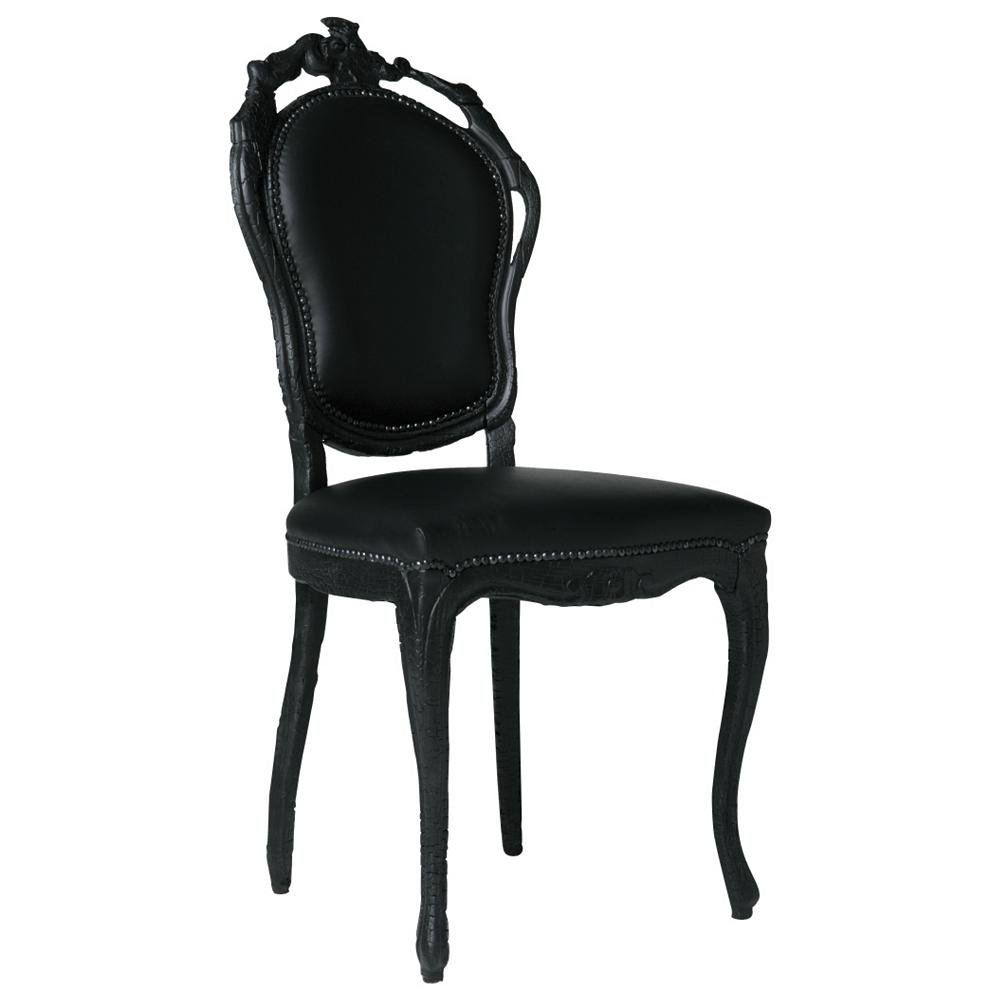 With a design that is carved and then intentionally burned, Moooi's Smoke Chair is a unique cross section of art and nature.
Pieced Together: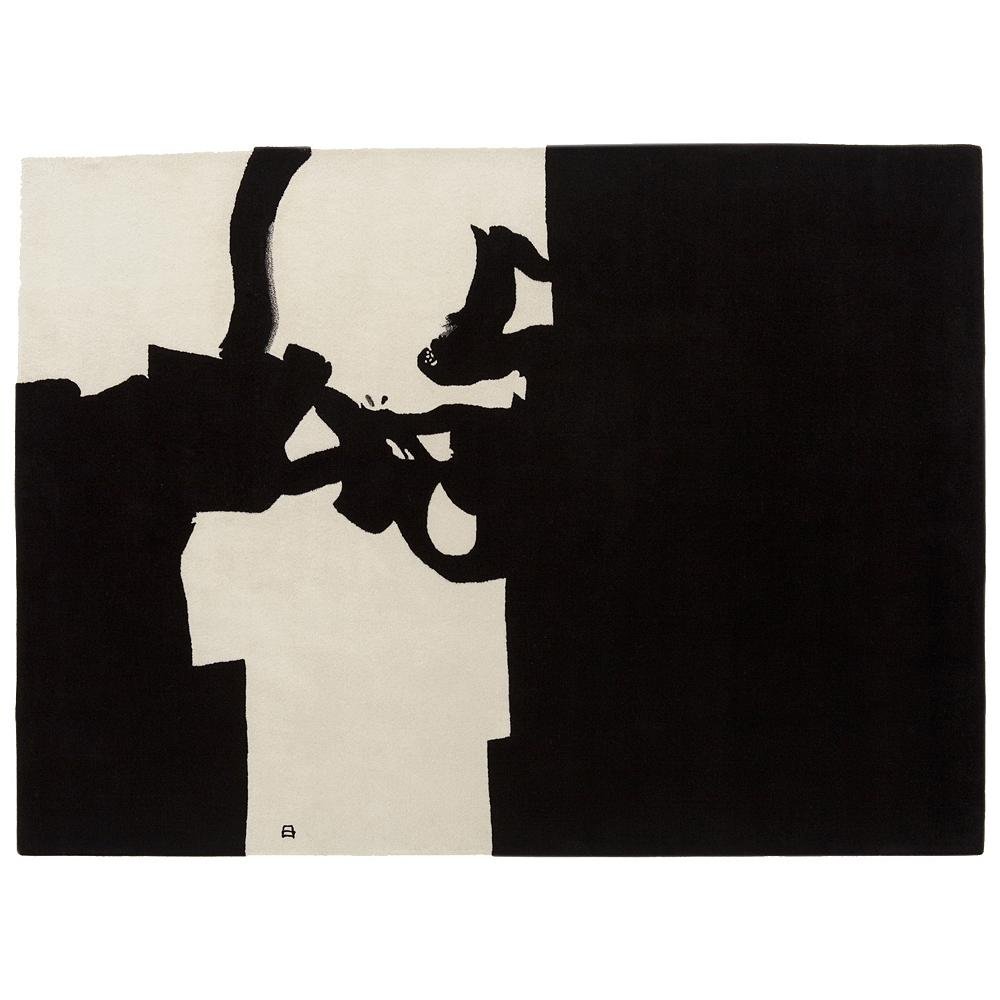 A rug with bold strokes in high contrast create a moody vibe that can tie the whole room together.
Decadent Detailing: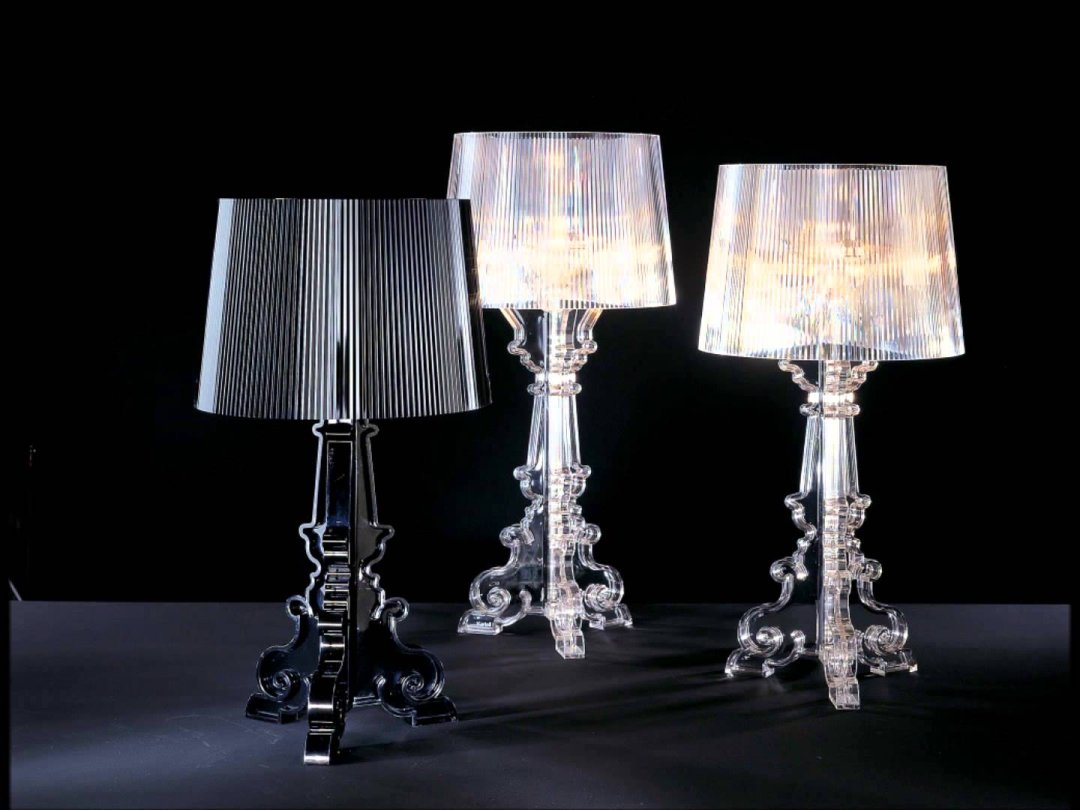 Modern meets old-timey in Kartell's Bourgie Table Lamp, which can bring an off-beat flare to a room or flank the bedside for a regal look.
Do you go a bit goth this time of year? Share your favorite ways for channeling the dark side in the comments below!