If you're lucky enough to live on the ocean, most people are probably already jealous of your home. And if you have a spectacularly spacious outdoor entertaining area? Well, we can't even. If you're like me, however (living somewhere decidedly not waterfront), there's nothing wrong with a little window shopping on well-known real estate sites, home decor Pinterest boards and the like when the beach bug bites.
While I was jonesing for a seaside escape at the first hint of hot weather, I ran across this beautiful expanse of entertaining space attached to a clean, modern beach house in California. Here's how to make this look yours.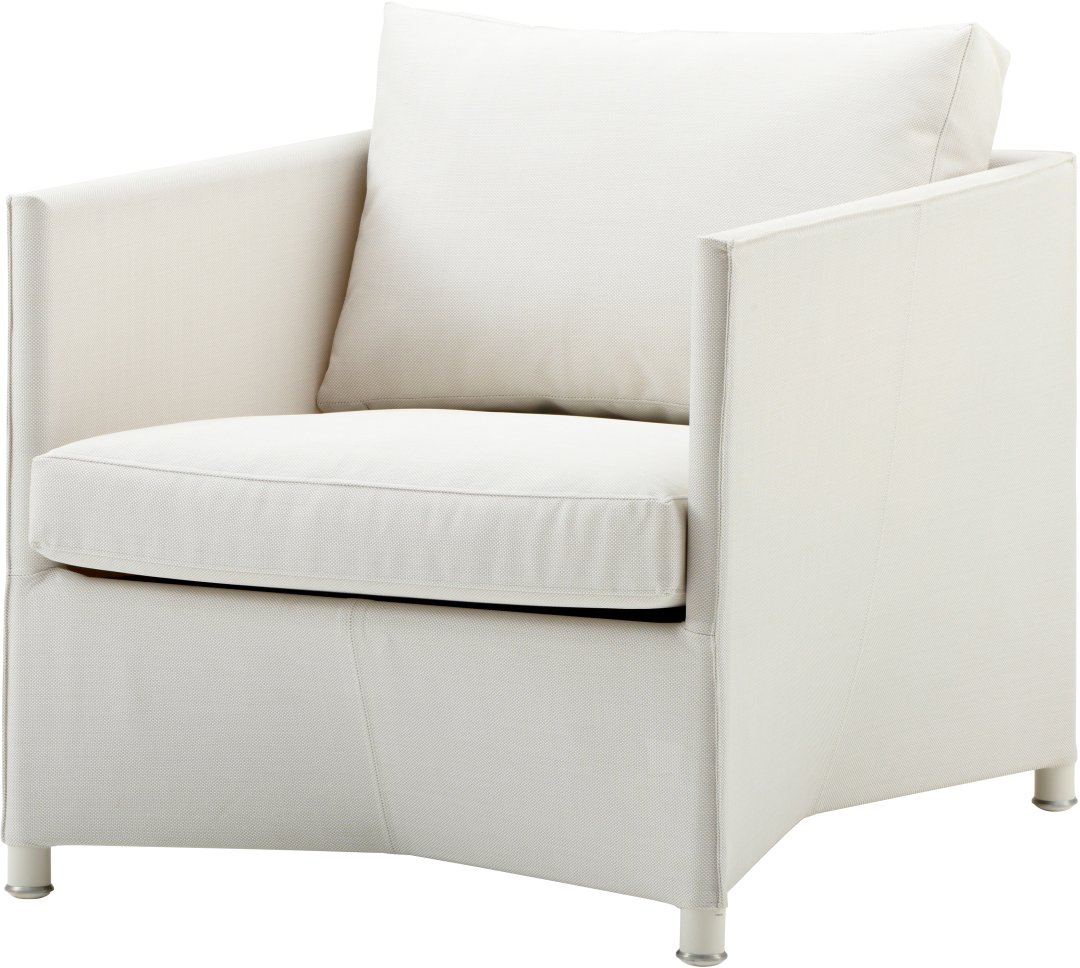 Get a squishy, comfy place to sit that can stand up to the elements. Cane-line's Diamond Tex Lounge Chair is chic, sharp and soft all at once, with durable outdoor upholstery and filler that can be left outside all year round. The clean angles and neutral white color lend themselves to both modern and more traditional decorating styles, and offer plenty of opportunity to dress up the look.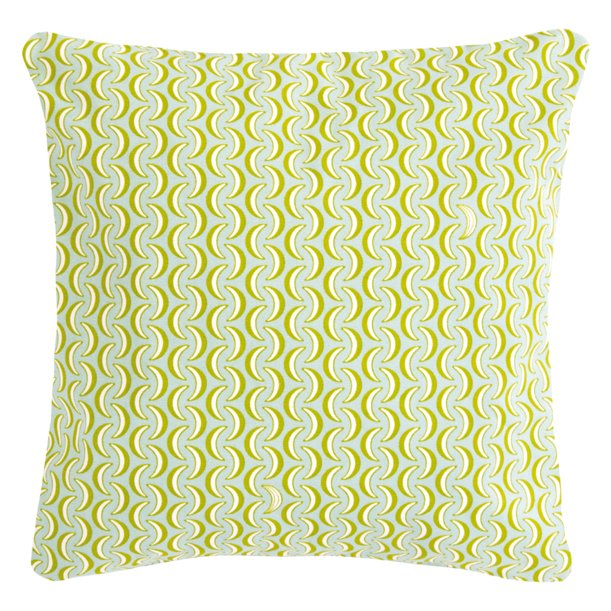 And speaking of dressing up, Fermob has a selection of outdoor cushions that help you take the space into any season. I like the almost-abstract banana print on this one. But there are different colors and sizes of cushions to suit any taste. Adding throw pillows helps personalize and inject a bit of fun into a space, plus they add another layer of yummy comfort.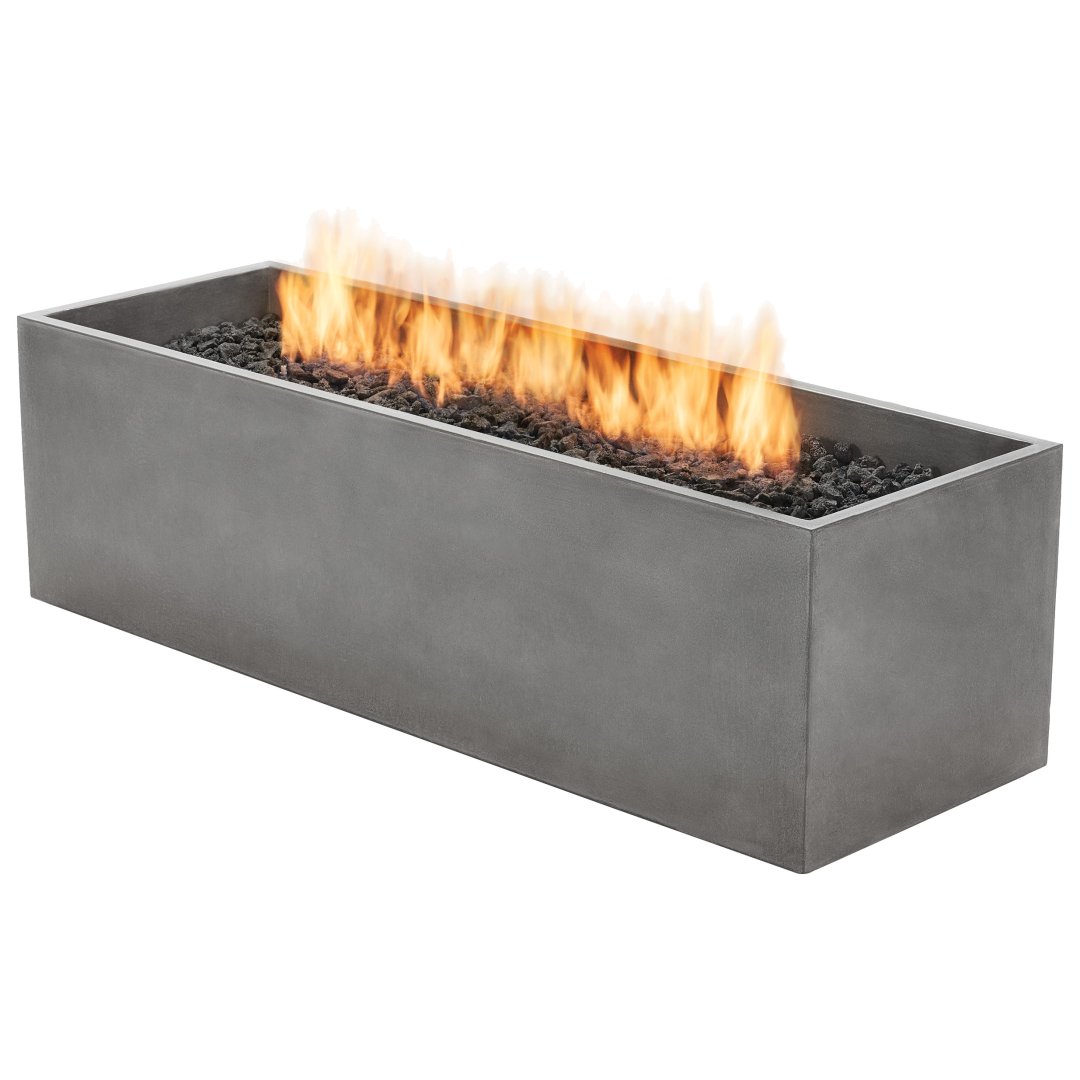 It used to be that an outdoor fire had to be dug into the ground or otherwise permanently built into the landscaping. But newer technologies add the option of bioethanol-fueled styles that are literally portable. Firepits like this one by Brown Jordan Fires are durable, beautiful and distinctly modern, all with an eco-edge in their clean-burning fuel option.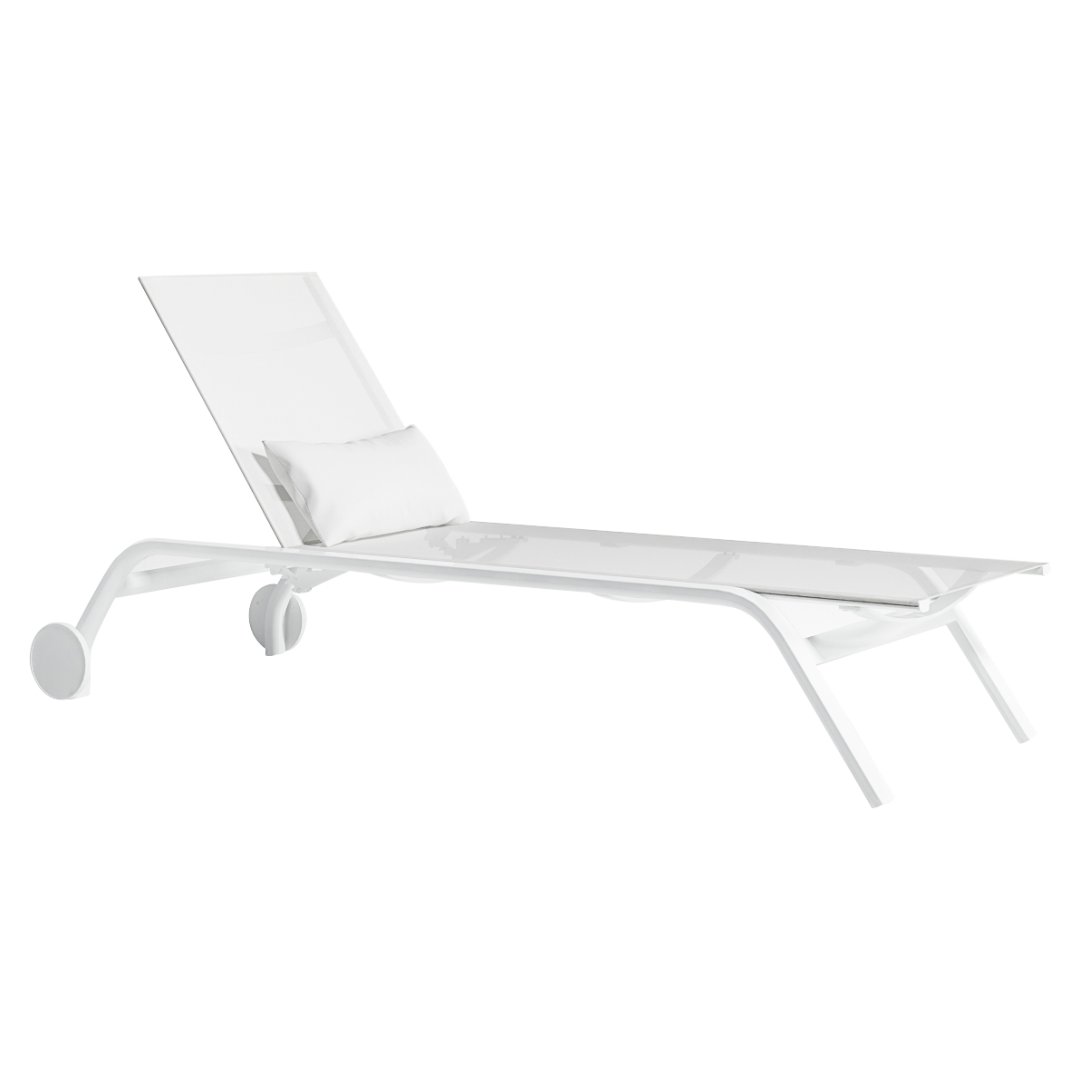 Stackable for storage and feather-light for portability, a good chaise like this by Gandia Blasco can be easily trotted out for languid days spent lying in the sun. A lazier alternative to the comfortable seating around the fire pit, these chaises are totally nap-worthy–just make sure you're all loaded up on SPF before falling asleep.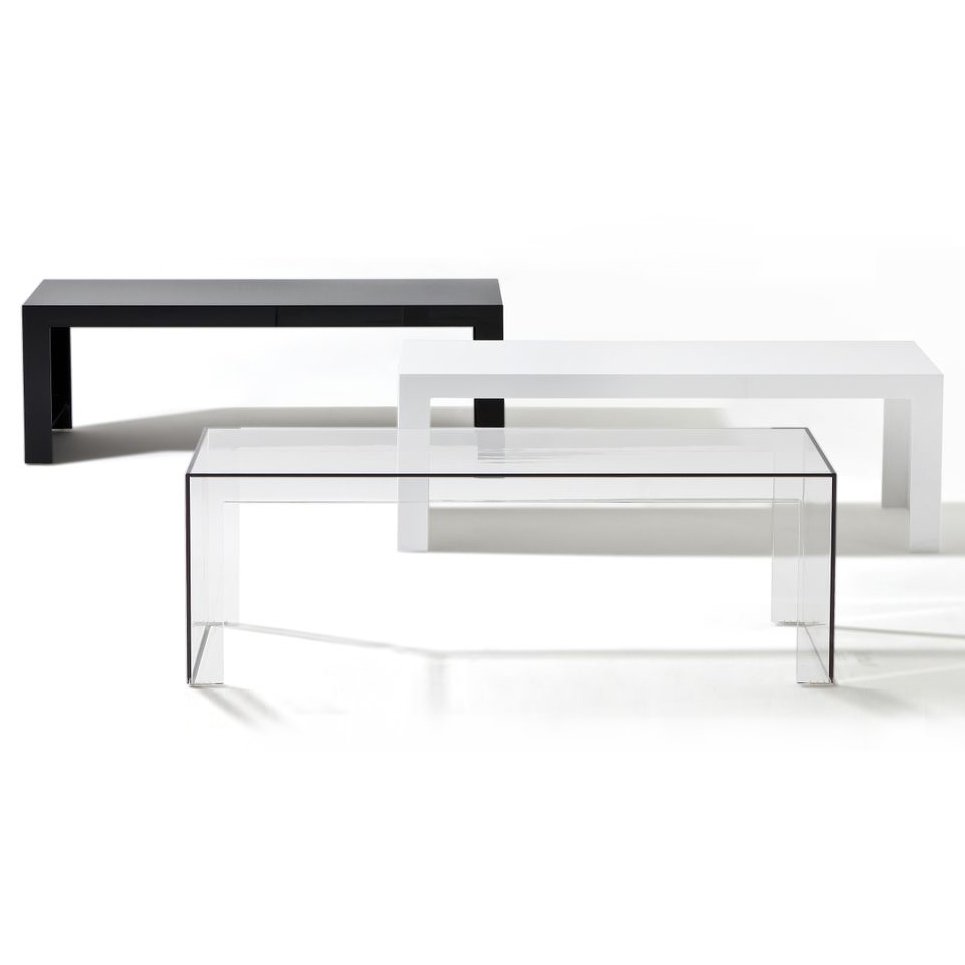 Hardly visible in my inspirational photo, but nevertheless a necessary addition, a side table is indispensable next to any lounge area. I especially like the clear version of the Invisible Side Table by Kartell; tucked between the chaises, there is less chance of tripping over its crystal-clear polycarbonate design. And it adds a dose of practicality without visually weighing down the expansive outdoor setting. Plus, I have to include a safe place to rest my book (and my drink).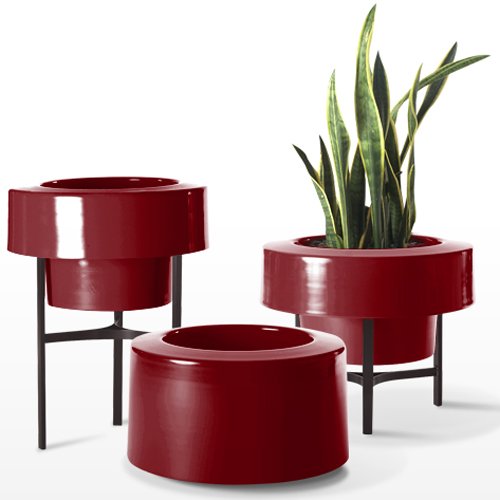 Finally, what is an outdoor space without some living decoration? Nowhere I want to be, that's where. Plants ground indoor and outdoor spaces alike, and portable potted plants can be easily moved around to suit the season or the setting. In a neutral theme like my inspirational picture, pots (like these from Pad Outdoor) can add a punch of bright accent color without taking over the show.
To make the most of a modern outdoor beach house patio (still jealous), you should always include items that suit your lifestyle. From lounging to fireside chats, there's a lot you can do on a beautiful deck. As with any cool coastal design, keep your palette neutral and your silhouettes simple. In fact, keeping all your furniture profiles low ensures every view is a great one. And keep in mind that the view is going to be the star. So select your furnishings with that wide expanse of sea and sky in mind.
Check out more Coastal Cool ideas, or share your seaside style with us on Instagram using #loveyourlumens.