For many of us, there's no denying the beauty of modern design–but the coffee table book version can be a little much for everyday life. I have been hunting for ways to add a little warmth to my cool modern space and have quickly become fascinated with "rustic modern," i.e., looks that fuse rich finishes with simple shapes. If you're looking to mix a warm, livable spin into your modern aesthetic, you've come to the right place. Exhibit A:
This living room design pays tribute to all the robust colors in its surrounding Arizonian landscape, while still keeping an element of stark modernity. It strikes a balance between cutting-edge modern influences and organic simplicity to create an everyday, yet in no way ordinary, space. You can see here how the sleek shapes and forms of the larger furniture pieces are offset with industrial, antique and vintage touches around the room. One of my favorite features is the mixing of wood tones within the room. Complementary grains can create a kind of depth and warmth that a matched set will never be able to achieve.
A perfectly poised room like this doesn't happen by accident, and you might be wondering how to go about getting this look (or one similar to it) for yourself. Our advice is to start simple with basic shapes and layered wood tones. Consider antique and vintage industrial touches in dark colors, or metal tones to add depth and interest. Layer with bold patterns or prints. Below, find some of our favorite rustic modern pieces to help you get this look: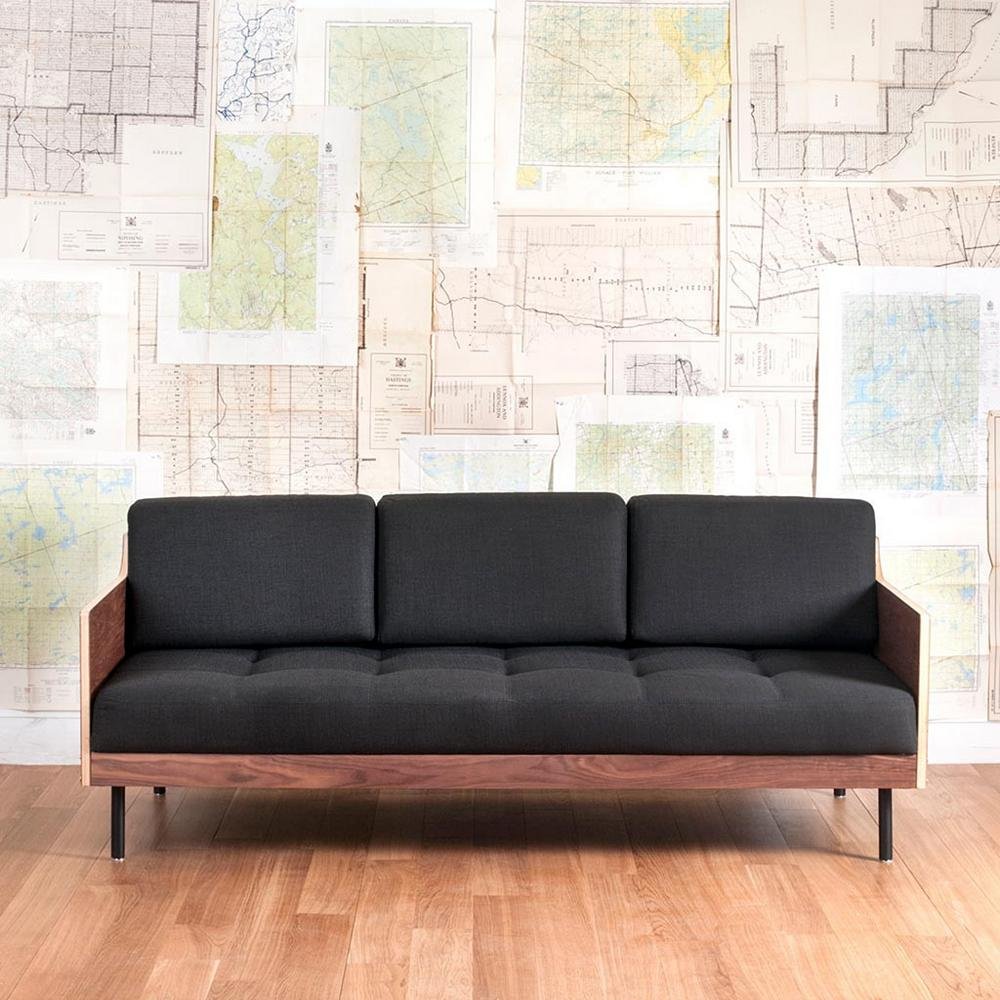 Boxy without feeling stuffy, the Archive sofa captures a minimal aesthetic with its clean lines and adds depth and texture with its gorgeous walnut veneers. While elegant placed against a wall, this sofa takes center stage standing alone in the middle of a room. Offset the back with a stack of books or a woven ottoman.
Get a clean-lined coffee table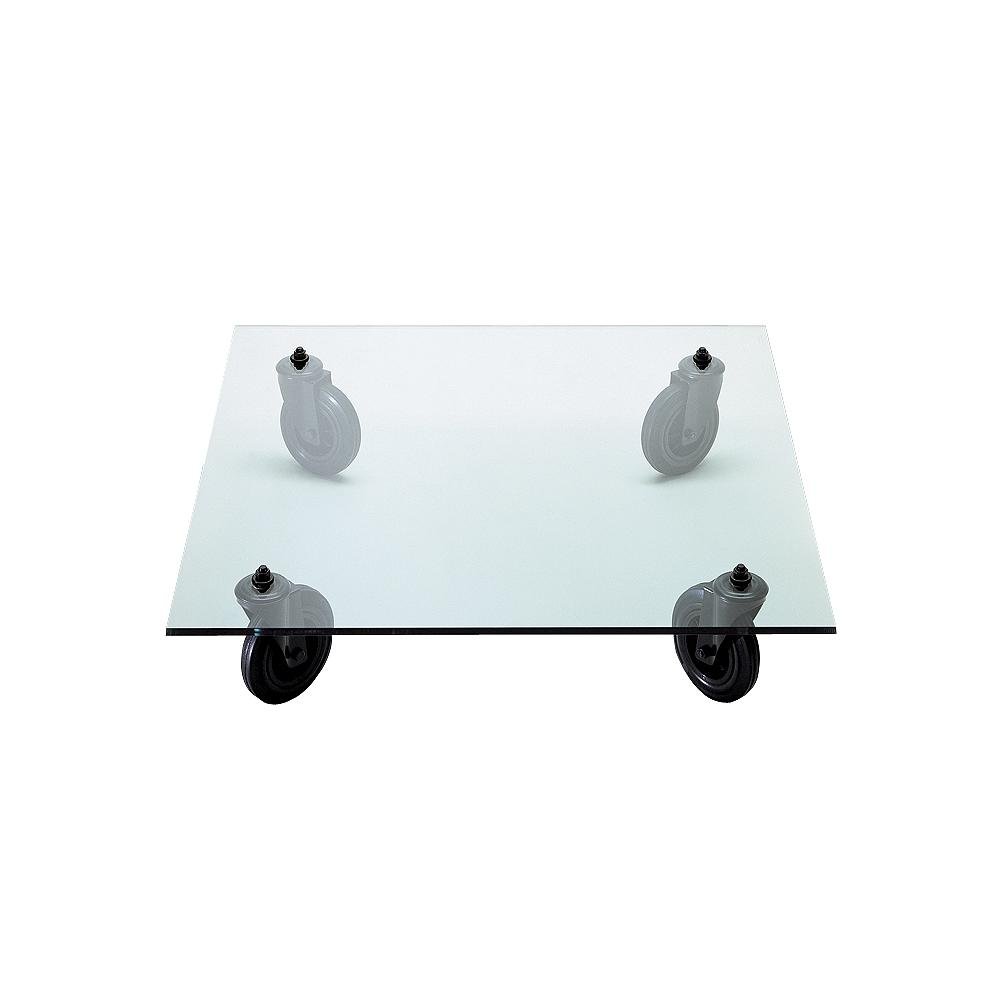 Minimal in design, the Tavolo con Route Coffee Table takes on an industrial edge with blackened metal brackets and castors. The clear top will keep this design from becoming too overwhelming by offering a visual break in your space.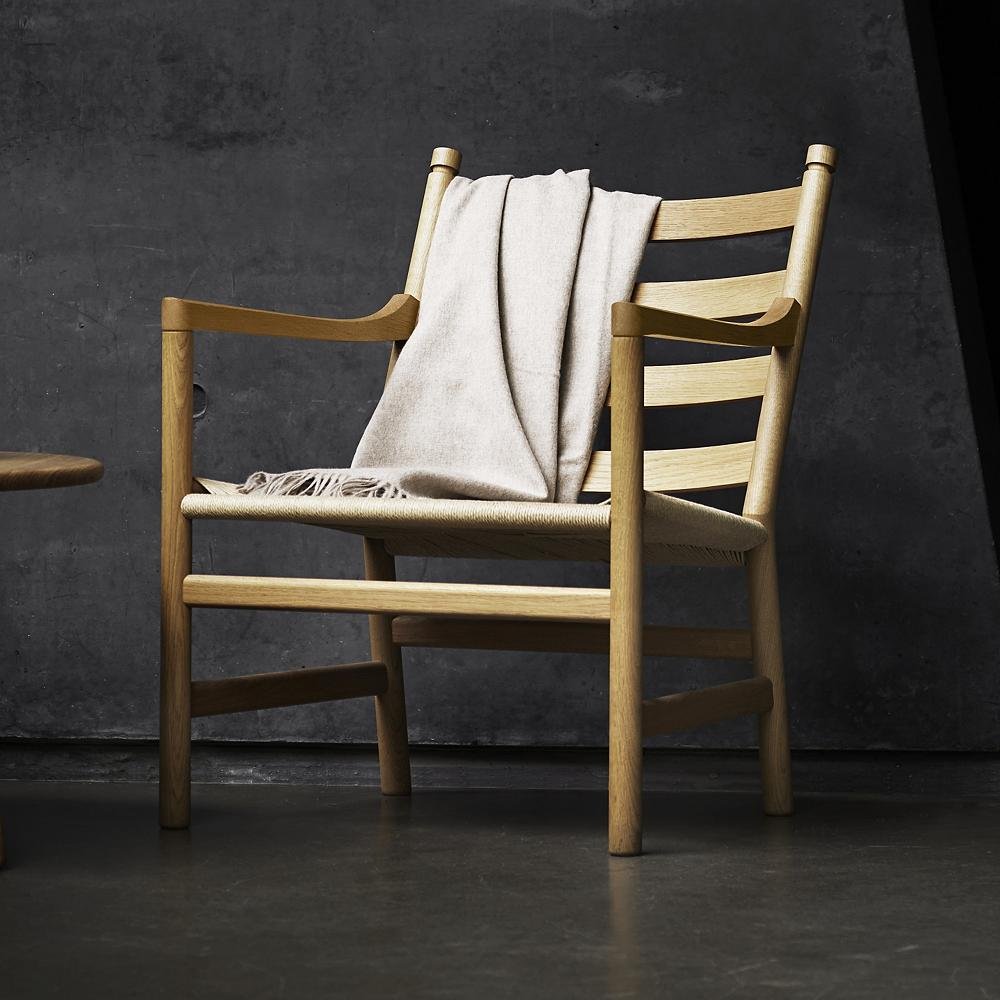 The CH44 is another iconic design from Hans J Wegner and the Carl Hansen company. A study in the Shaker concept of design, it harkens to the simplicity of another time. This design is the perfect combination of simple lines and rustic textures–plus, it's an awfully comfortable place to sit! Accessorize with leather cushions or a woven textile.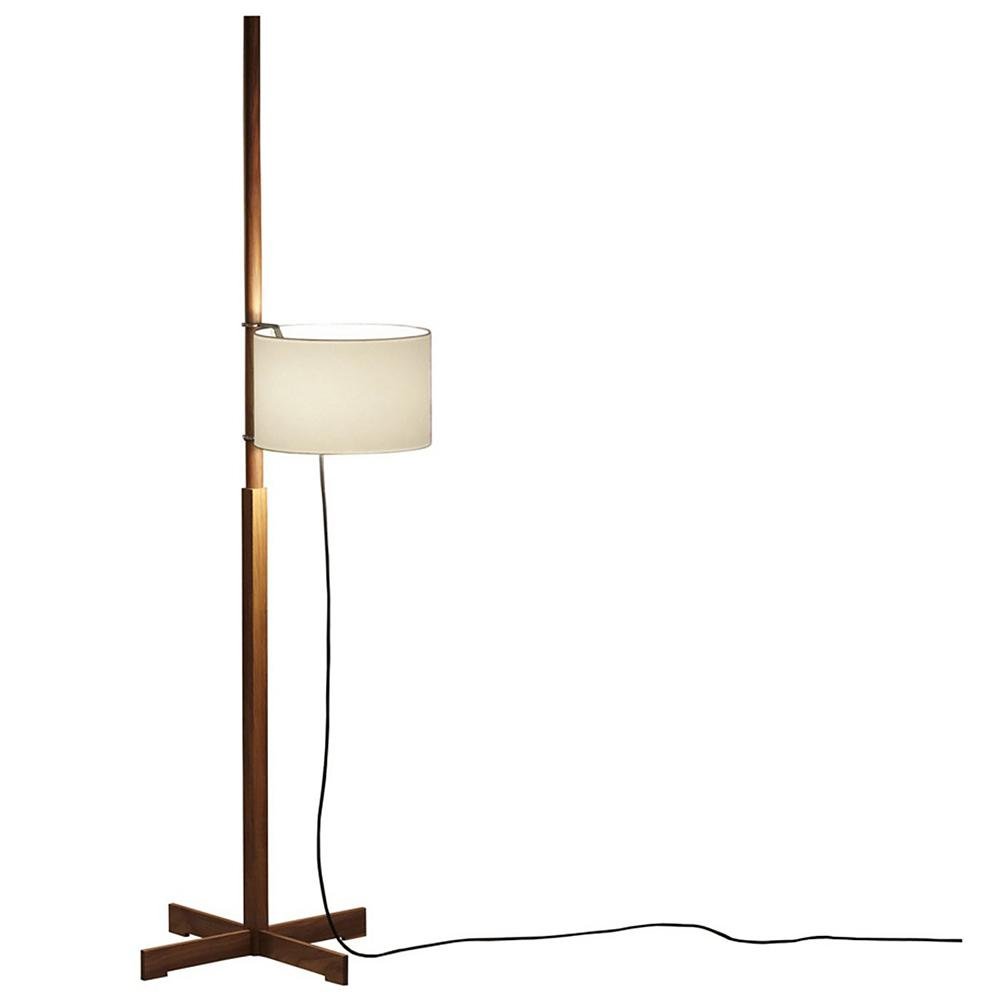 The TMM is another clean design with a surprising amount of flexibility. Set it in a room for ambient lighting or pair it with a sofa or reading chair to truly make it shine. Not only can you rotate the shade around its stem, but you can also easily adjust the height of the shade along the top half of this fixture. If this light wasn't amazing enough already, here's the best part: all you have to do to turn it on and off is gently tug on the cord.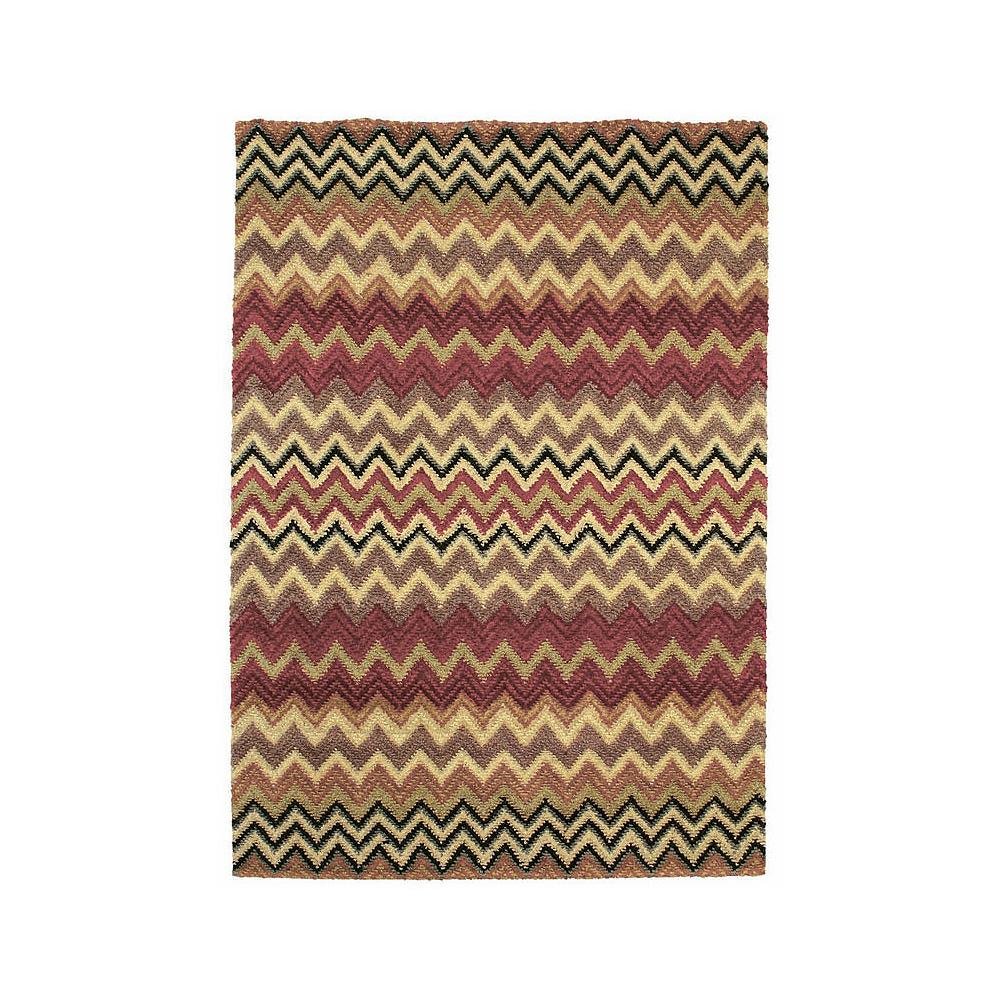 Rendered in rich muted tones, the Honduras Rug's bold pattern brings a unifying effect to its surroundings. Use the colors and patterns to tie together multiple wood tones or to soften industrial touches. The playful pattern can also warm up a space and keep it from becoming too sterile or serious.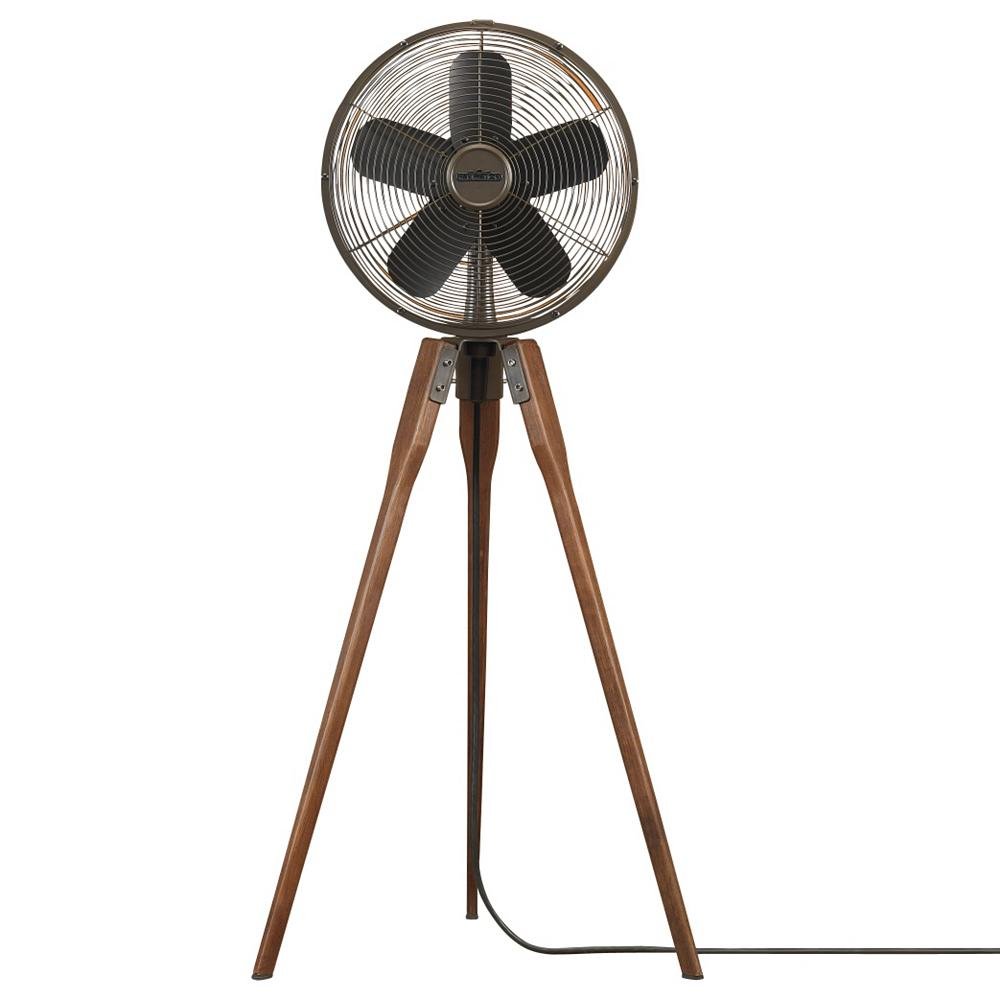 Add an offbeat touch to your modern space with the Arden Floor Fan. This antique styled fan gives just the right amount of whimsy to modern furnishings. Add to a corner for visual impact and a nice breeze when the weather heats up.
Modern does not have to be all glass walls and chrome. Rustic modern allows you to take your love for modern design and blend it with natural elements to create a warm yet forward-thinking space.