There's nothing quite like a modern master bedroom. Its uncluttered aesthetic is both calming and functional, helping you wind down after a long day while staying organized.
The room here serves as an example of such a space, showcasing wide open walkways, minimalist lighting and furnishing, and a soothing neutral color palette. If this look appeals to you, stay with me as I delve into this alluring décor, breaking down the crucial design elements to help you build a modern master bedroom of your own.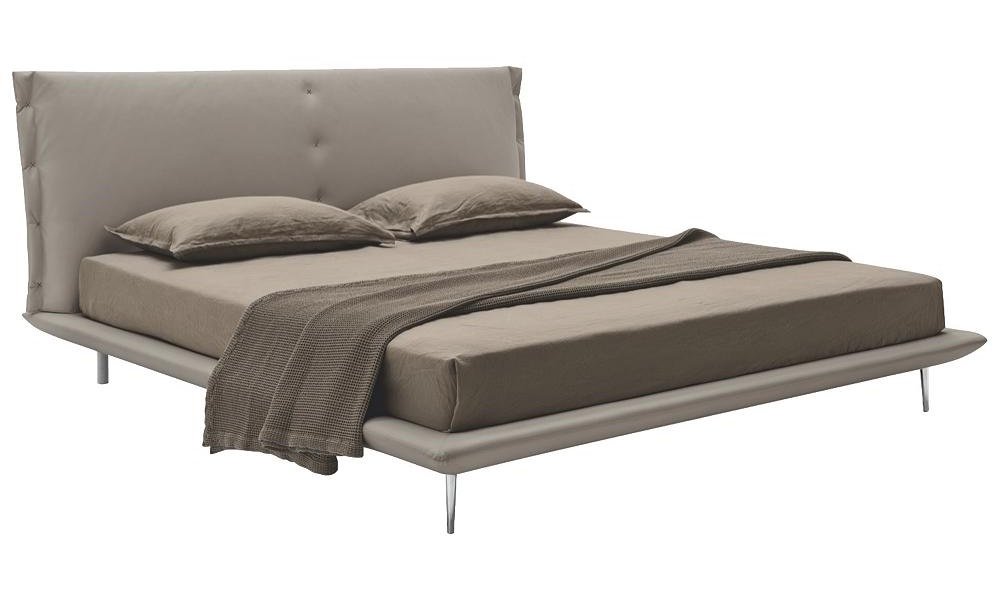 The pièce de résistance of any bedroom is–drum roll, please–the bed. So, let's start there. If you're looking to get a clean, modern bed like the one shown in the example, consider the Evelyn Bed by Calligaris. While not a perfect match, this piece has plenty of modern features in common, including a flat, elevated bed frame, a bi-cushioned headboard, and a variety of neutral fabric colors from which to choose. As in the example, this piece would do well placed at the center of a far wall, away from doors, dressers and other heavily trafficked areas.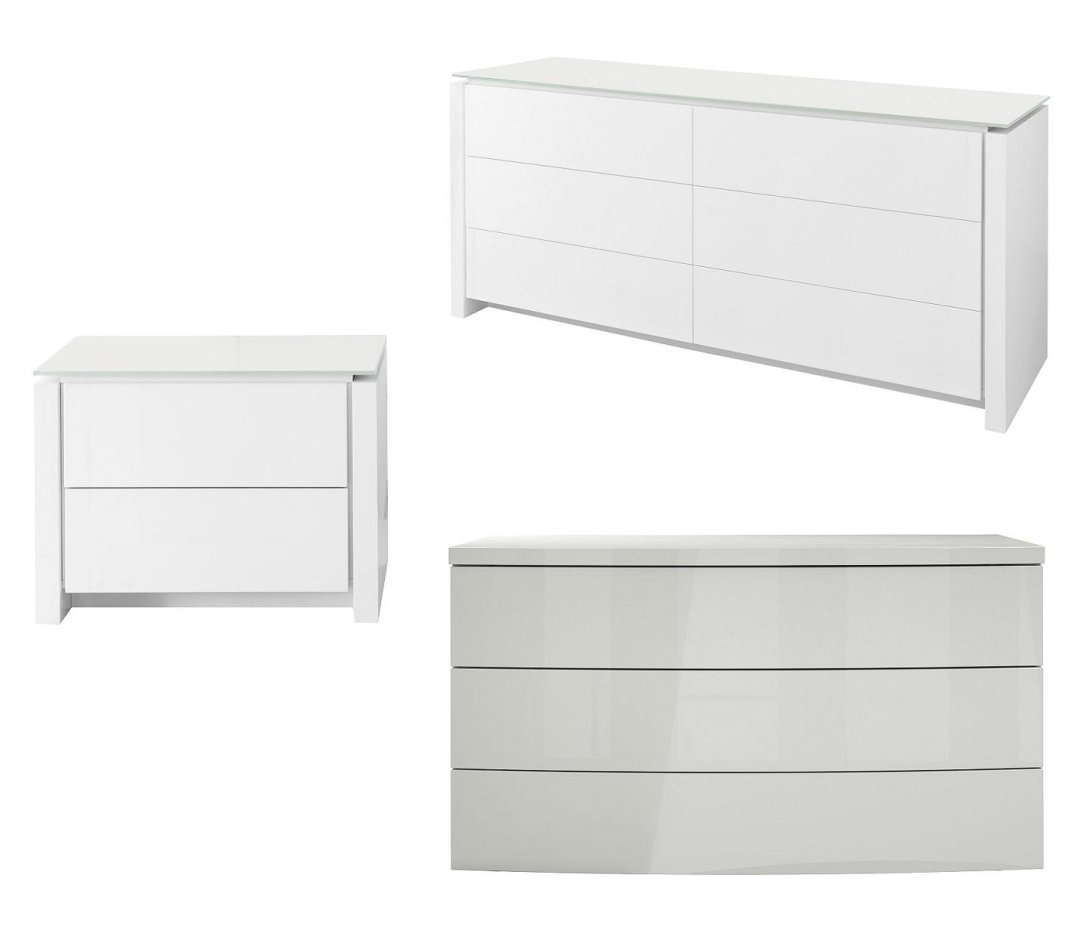 No bed is complete without a nightstand. And so, when you make that inevitable purchase, be sure it matches the bed's modern style and color palette. (No ornate, hot pink nightstands, okay?) Instead, consider the simple, functional nightstands in the example and how they blend perfectly with the bedframe while providing useful drawer and surface space. The Mag Nightstand by Calligaris works in the same way. A single nightstand can be used to conserve space. Two can be used to create a balanced, symmetrical look. Then continue the look with a coordinating dresser in a glossy white finish.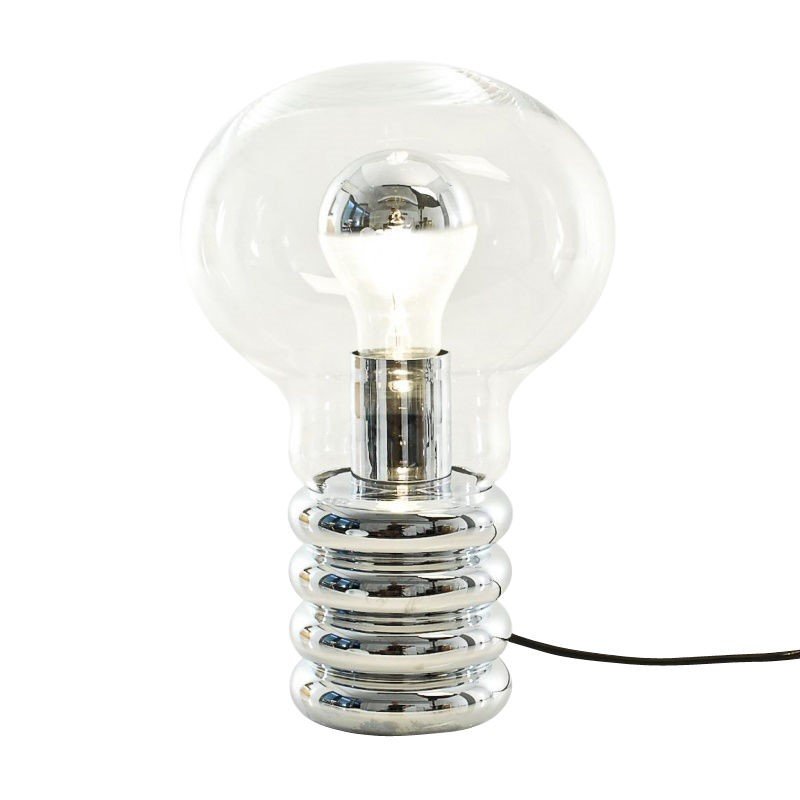 In addition to keeping the overall feel clean and bright, all the white furniture serves well as contrasting elements to more artistic lighting and furnishing. Let's look at the example's plain-jane nightstand once again. Do you see that table lamp sitting on top? How could you not? And, while its shape alone says the piece is anything but ordinary, it is the nightstand itself that draws you towards its unique aesthetic. In that case, why not top your nightstand with something like the Bulb Table Lamp, a classic from Ingo Maurer? While adding an artistic flourish to your decor, it is still simple enough in design and function to fit well in such a modern setting.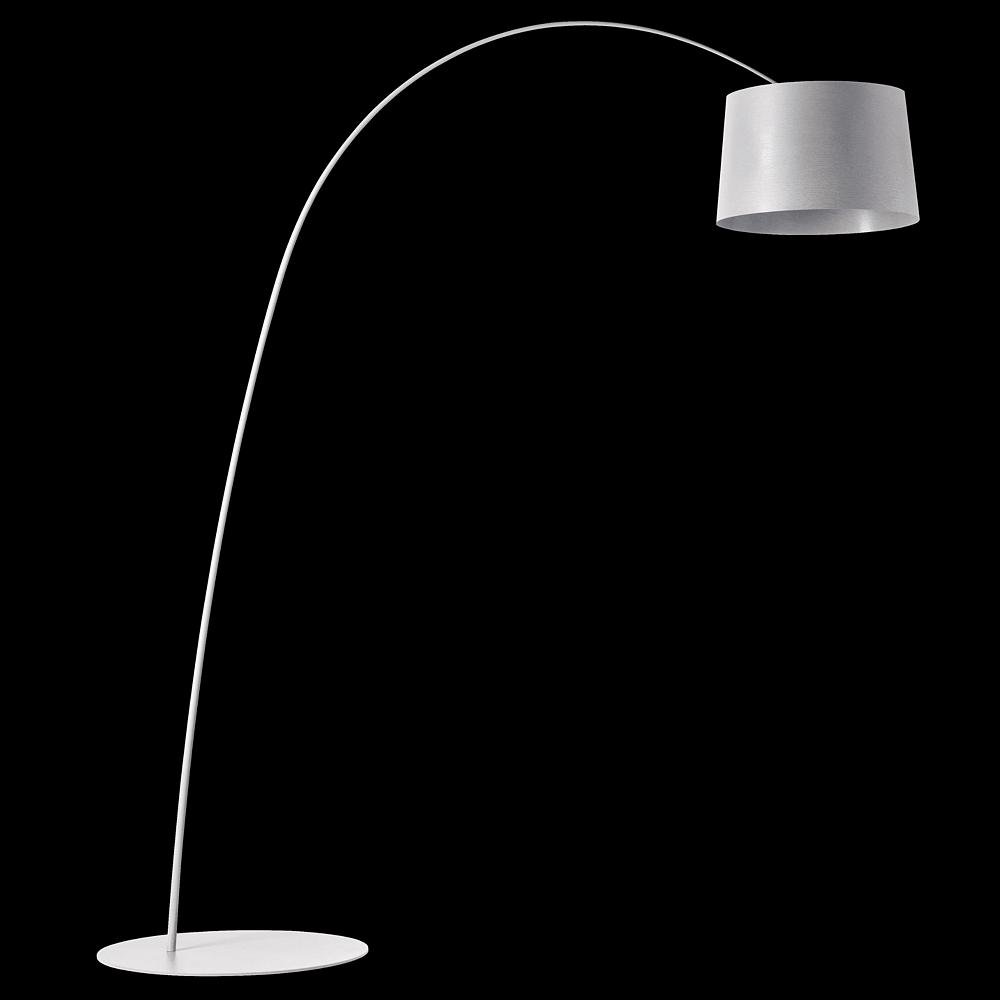 In lieu of overhead lighting, a long, pronounced floor lamp is a great way to go. The piece featured in the example is very tall, with a slim, curved stem that extends the shade towards the center of the room without taking up valuable floor space. The Twiggy Floor Lamp by Foscarini fits this description beautifully, with its round, flat base, gracefully arched stem and subtly flared shade. As in the example, this piece works well off to the side or in a corner, leaning in towards the center of the room.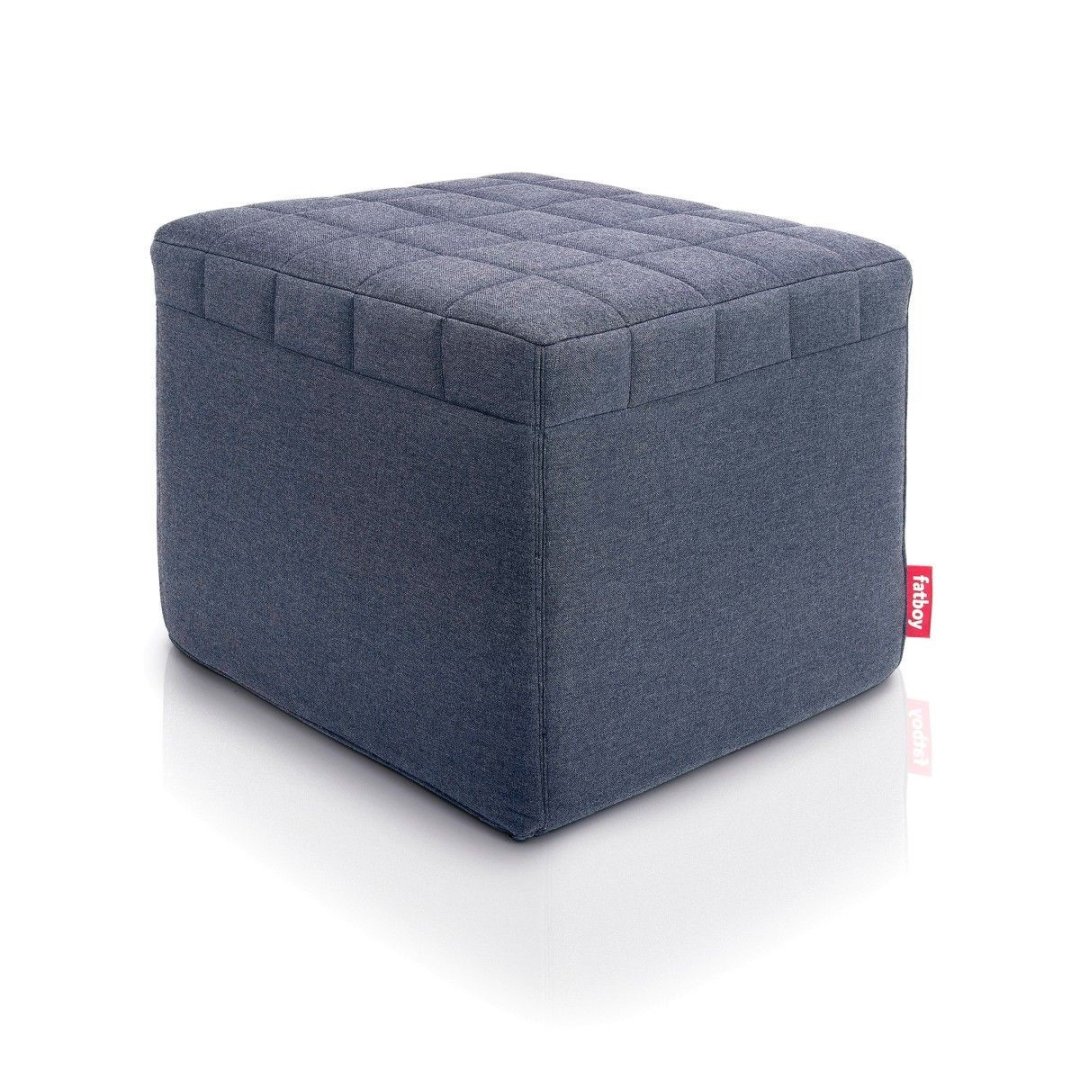 What's particularly interesting about the example is that a cushioned ottoman serves as the room's centerpiece. It makes sense when you think about it. While small in stature (keeping walkways open), the ottoman has a clean, comfortable vibe that is consistent with the modern aesthetic. It also serves as a second seat, which can be particularly useful when folding laundry or having a long conversation. The Fatboy Avenue Ottoman would be an ideal centerpiece, being comprised of a soft Sunbrella fabric that comes in a variety of–you guessed it–neutral colors.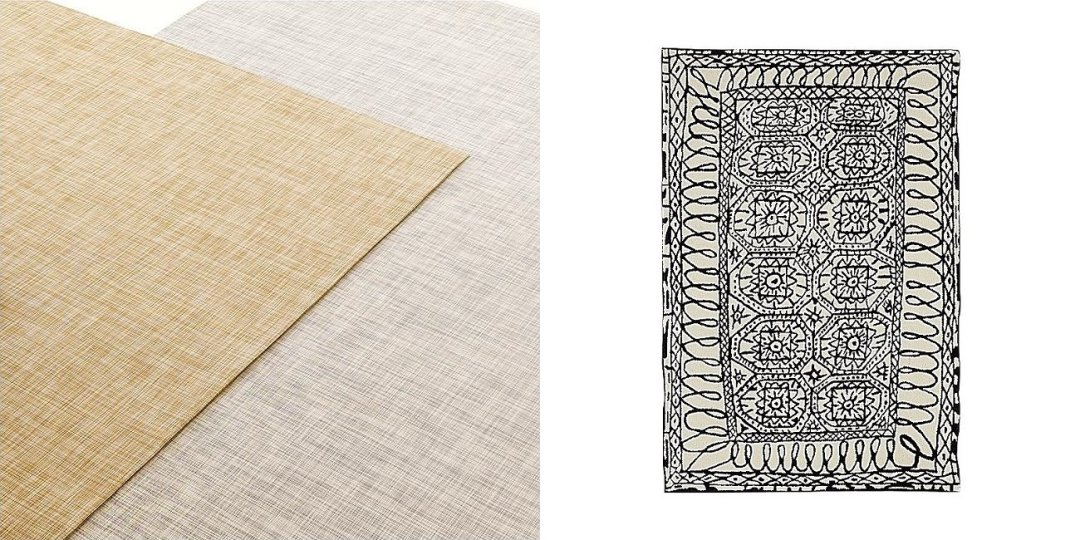 Finally, let's focus on a foundational, yet often overlooked aspect of a modern master bedroom: rugs and floor mats. Take a look at the example. Notice how its color palette matches the lighting and furnishing. They establish both a visual and tactile theme by tying together decor and adding softness on top of the hardwood floors. Check out the versatile Ikat Floor Mat by Chilewich as a possible option. And, don't just stop with just one rug. Try two or three, mixing and matching colors, sizes, textures and patterns in order to find the modern look and feel that's right for you. And, don't forget to have fun with it!