Located in Savyon, Israel, the F House by Pitsou Kedem Architects is all about open spaces. Apart from the actual open spaces of the yard, this is this best illustrated by the main living area inside. The verticality of the 2-story room is matched by expansive horizontal sightlines courtesy of floor-to-ceiling windows. The furnishings of the space are suitably modern, practical and comfortable, and have been chosen to show off the large scale of the space even more.
At one end, the kitchen includes a bank of warm wood cabinets—complete with full wine fridge—and a long countertop that also doubles as a breakfast bar, with stools chosen to coordinate with the cabinets. From there, the space transitions into a dining room space, with a roomy wood and metal table and coordinating plastic chairs. Especially impressive are the three light fixtures clustered above; they manage to fill a lot of space and yet almost no space all at the same time.
The remaining third of the space is occupied by a living room area. A tempting group of cushy sofas—also in black to coordinate with the dining space—beckon you to come over and relax and watch the large screen TV (which actually doesn't seem all that big after all, hanging on that enormous wall).
Like the look? If you have a tall space with lots of windows, you're most of the way there. But the contemporary lighting and furnishings are certainly what will finish it. These are a few recommendations that will help give you the same expansive and dramatic, yet ultimately comfortable feel: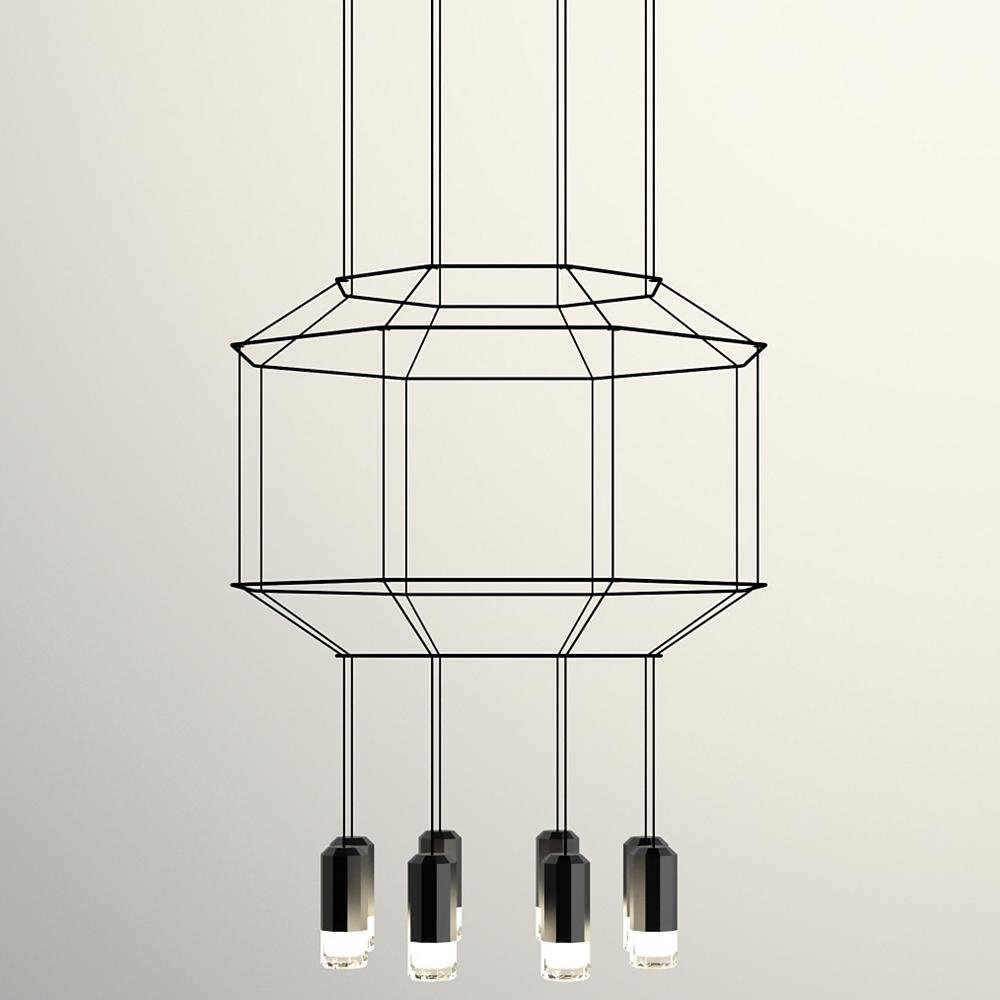 Let's face it, the grouping of Wireflow 3-D LED Octagonal Pendants are what really make the space. They are voluminous and geometric, but still feel light. And while they are the first things your eyes go to, they allow you look through them so you can notice and appreciate the rest of the space.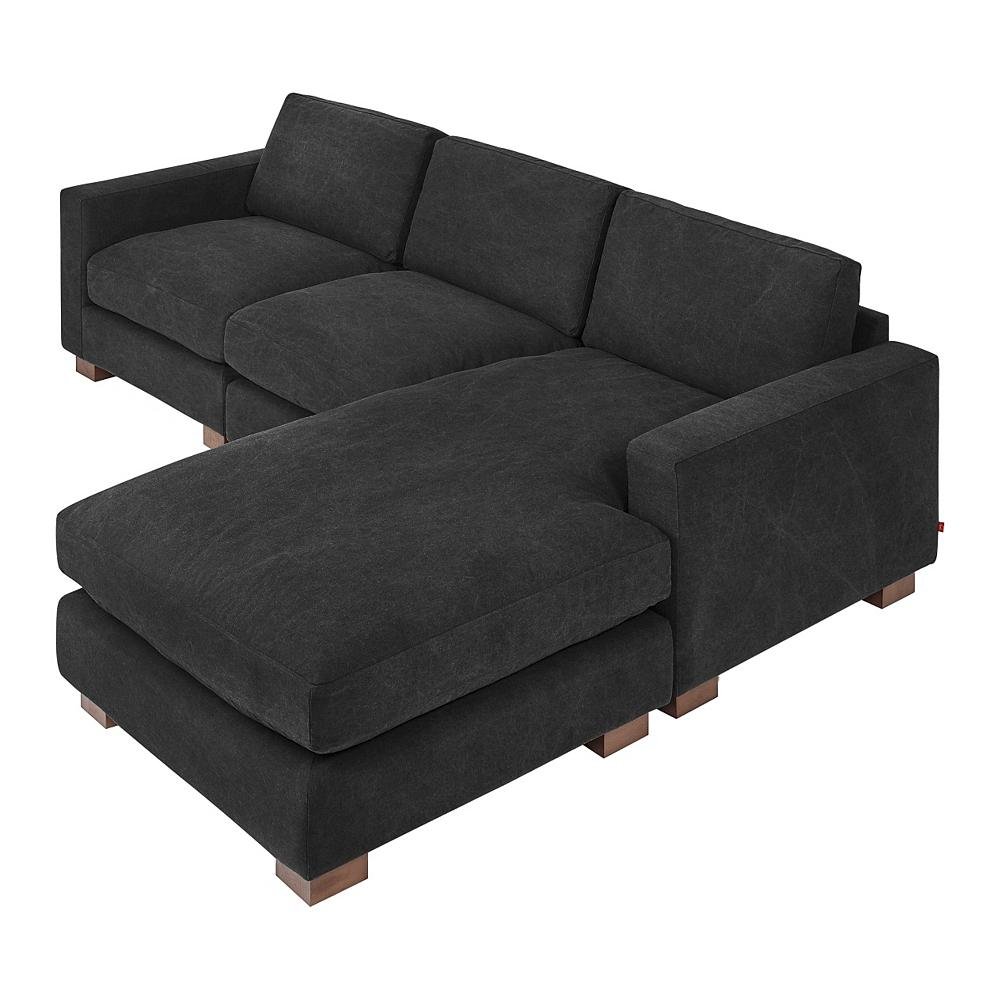 Slightly overstuffed-looking, soft and inviting, the Parkdale Bi-Sectional is just as elegant and comfortable as the group of F House sofas.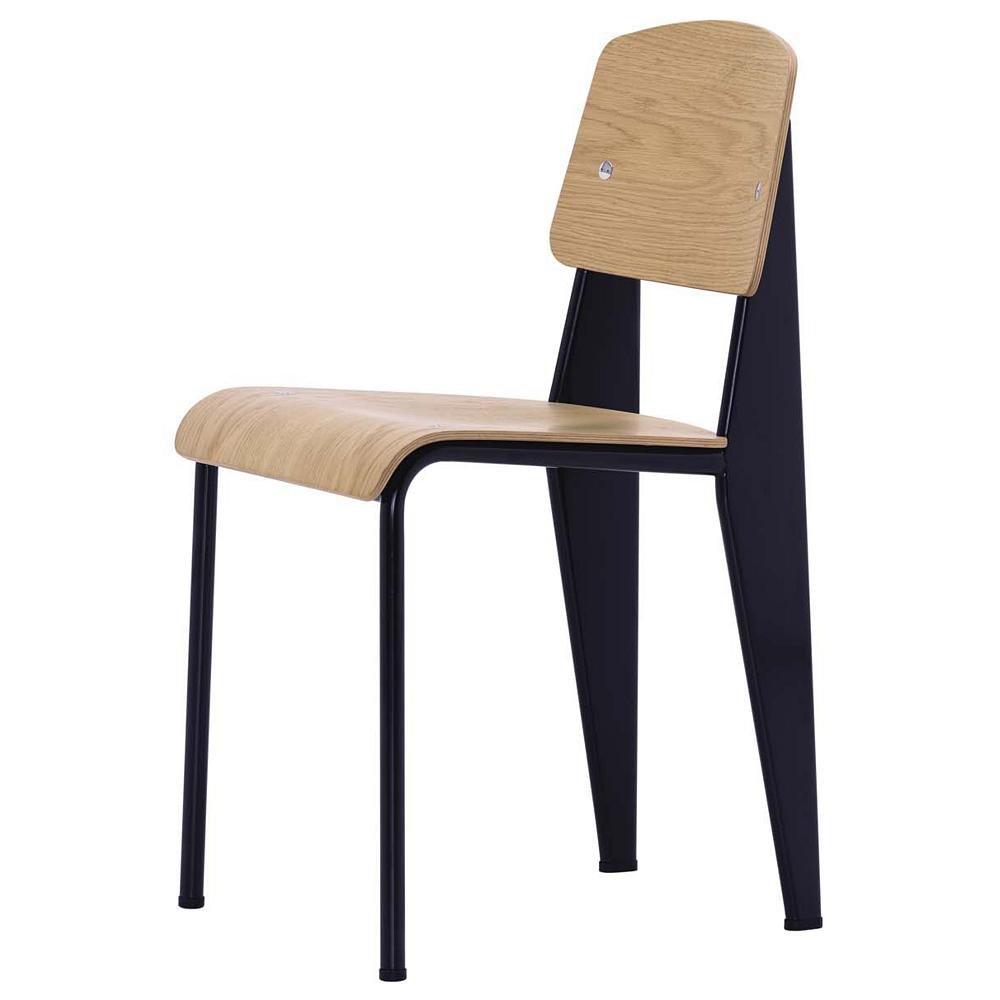 In the F House, Standard counter stools were chosen for the kitchen's breakfast bar. They help with the transition between the natural wood cabinets and the black furnishings throughout the rest of the space. The Standard Dining Chair has the same rustic industrial look; it's just a little shorter.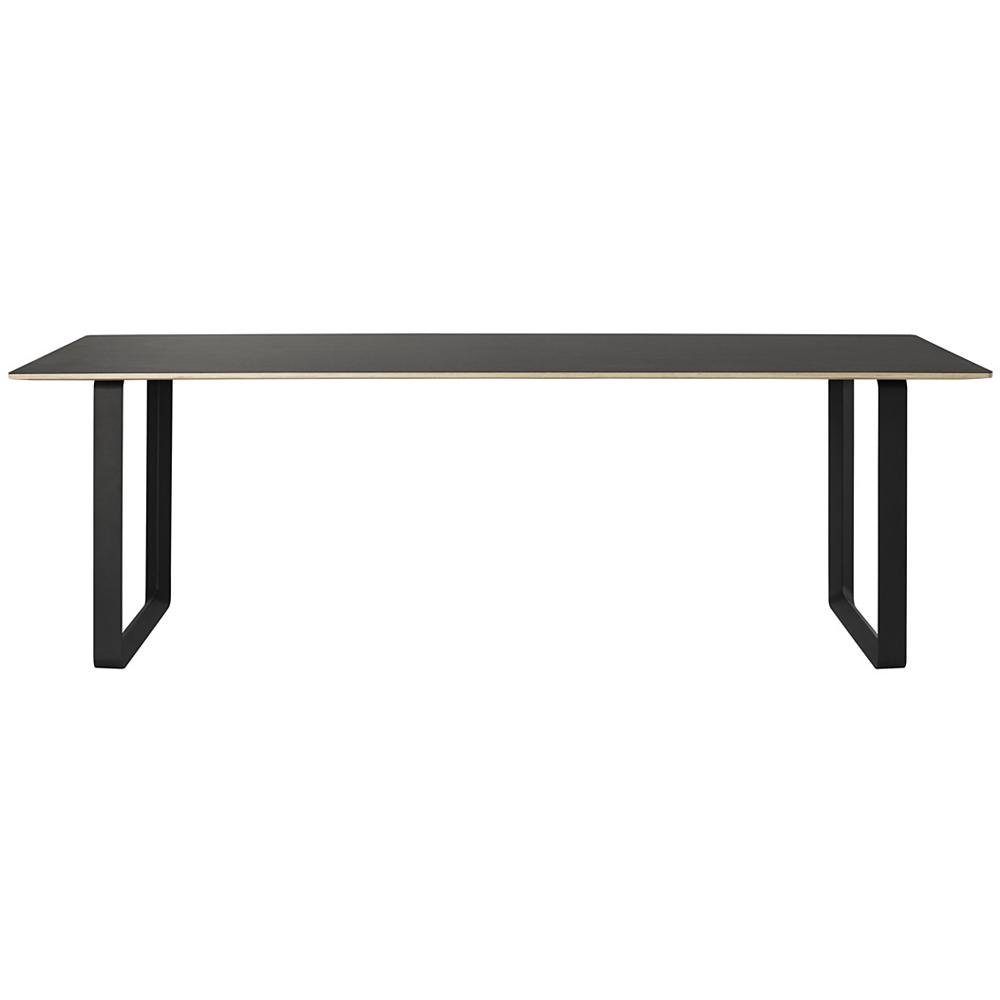 The table in the F House has a black-stained wood top on wiry metal bases. The 70/70 Dining Table offers the same deep color and a similarly open, architectural effect.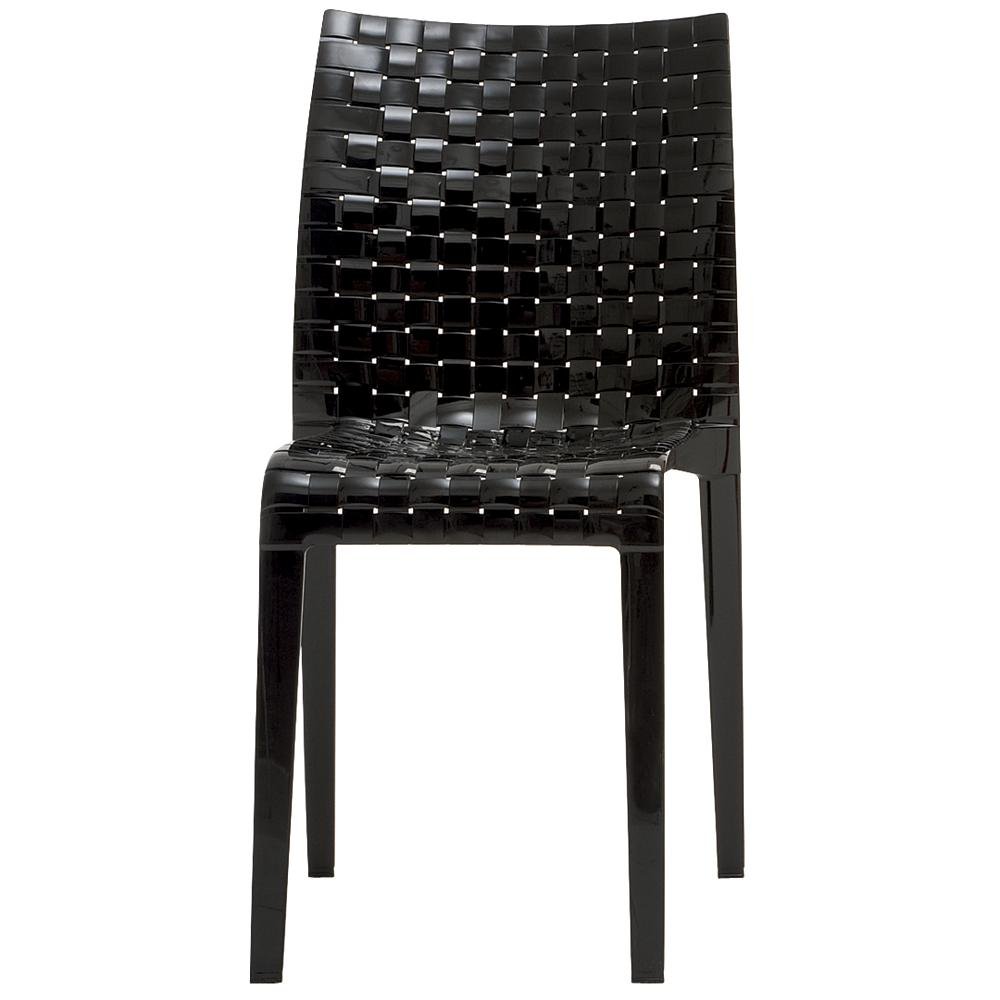 The F House dining chairs have simple lines and solid black coloring. The Ami Ami Chair shares a similar profile and tone, but adds a bit more of a decorative punch with its unique basketweave pattern.