As we recover from the holidays and make room for new beginnings, the New Year is the perfect time to give your home a fresh start. There's no need to wait for spring to get started; while cozying up indoors this season, a little spruce here and there with DIY projects and quick fixes can go a long way to make your home a welcoming retreat from the cold. Here are some ways to fall back in love with your home in 2018.
Freshen Your Palette
Whether you go for a single accent wall or the entire house, a new coat of paint is a go-to trick to revitalize the energy of your home. Between seasonal changes, moving furniture and the natural wear and tear of everyday life, it doesn't take long for walls to show signs of dullness and damage. Even if you paint over with the same color, there's nothing like a fresh coat of paint to make your home feel brand new.
Give the Windows Some Love
Blinds and curtains gather more dirt and dust than I'd like to imagine. So, I like to update what hangs in the windows as often as possible. If you don't change the style or layout of a room often, a fail-safe update would be to change-out blinds with a neutral color—it'll keep rooms feeling bright and clean year-round.
Rearrange Art
If painting rooms feels like a daunting task, a less time-consuming way to update a room is to rotate wall art. Rearranging a gallery wall or switching out art pieces entirely will perk up your wallscapes as quick as you can hang them up!
Switch Out Hardware
Not just a solution for renters, changing the hardware—in either the bathroom or kitchen—is a simple and effective way to refresh these spaces. If you stay consistent throughout the room (like the matte black hardware in this bathroom) you can establish a new theme or color palette down to the tiniest details.
Make an Investment…One Piece at a Time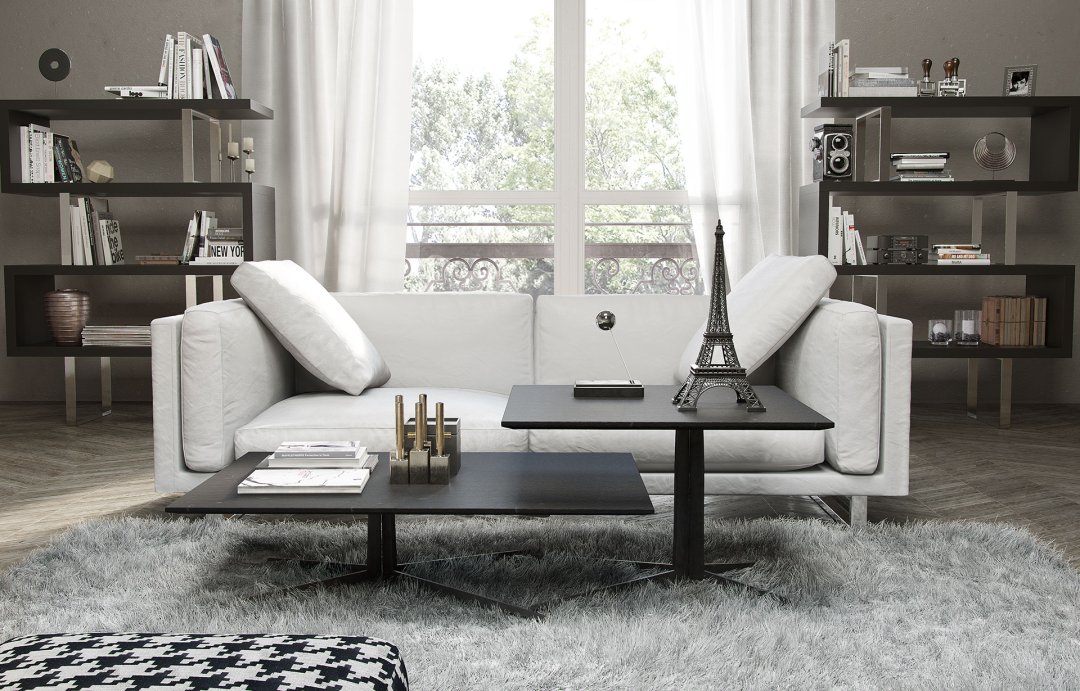 Many of these projects have been quick and relatively inexpensive, but it is equally important to invest in your home as well. As the year winds down, make it a priority to save up for a big furniture or décor piece that you've had your eye on, and use those purchases to anchor the spaces that you have been working on renovating.
Get Creative with Storage
De-cluttering the house is a crucial step when the holiday decorations come down, so we like to use this as an opportunity to get creative with how we organize the house. Whether you add shelving or find discreet ways to organize your belongings, use the new year to tackle that resolution of getting your home (and life) in perfect order.
Light the Way with Plug-Ins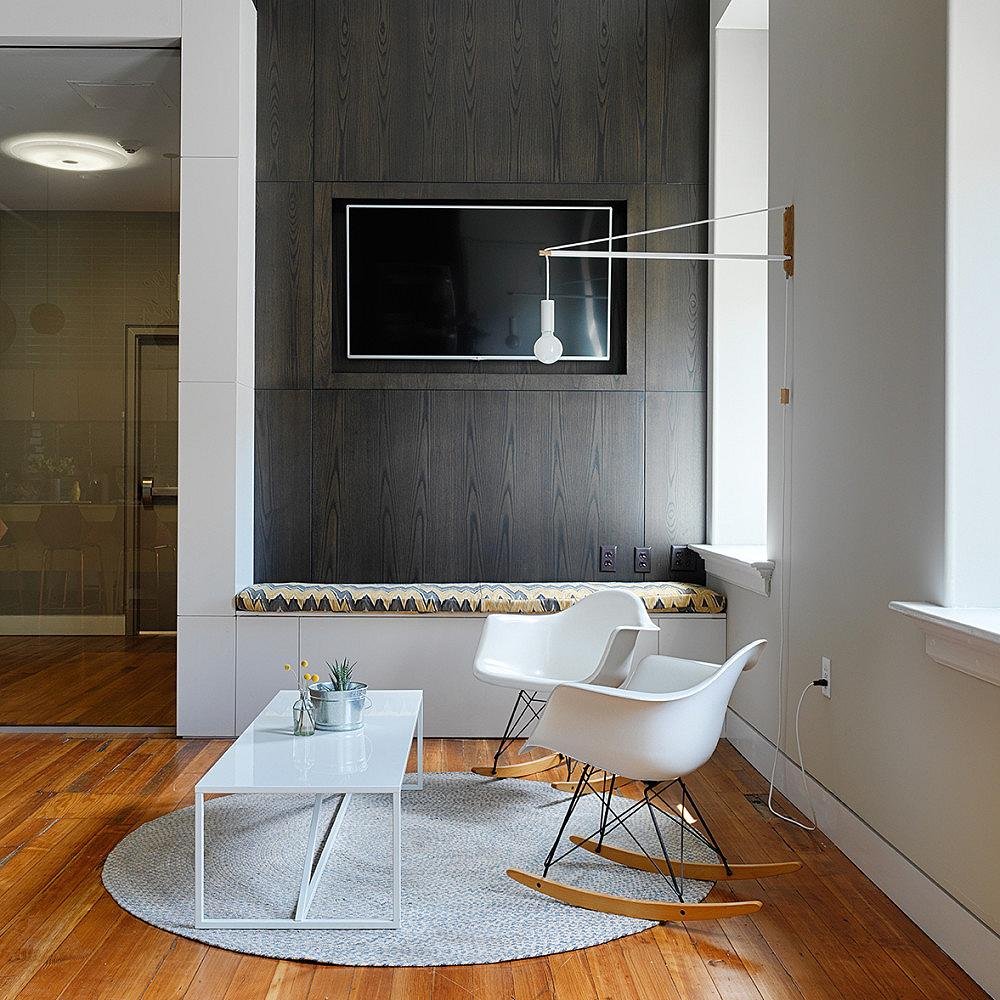 If your home is feeling a little dark, try adding some plug-in light fixtures to dimly lit corners. Pro tip: using plug-in wall sconces will negate the need to pay for an electrician to put holes throughout the house!
Keep Guests Feeling Welcome
Even with the holidays over, it doesn't hurt to keep the guest bedroom at the ready year-round. Take the time to keep the sheets clean, the bed made, and the room free and comfortable for when unexpected guests arrive.
What are some interior design resolutions you're going to tackle in the new year? Share in the comments below!