Winter is coming. These three little words impart gritted teeth and preemptive shivering across the northern hemisphere this time of year, but it can be a joyous season with the right attitude–and the right lighting. Before the end of Daylight Saving Time this weekend, I want to take a page from those smiling Swedes and delighted Danes and find out just how they stay so happy when the sun barely rises near the Arctic Circle.
Particularly in the US, winter is seen as something to endure, to get through the cold months looking forward only to springtime. But rushing through winter with an eye on warmer weather does us a disservice. Mindfully slowing down to appreciate the differences in the seasons and the possibilities for connecting with friends, family and even yourself is something Scandinavians have perfected. That's why Scandinavians are not merely coping, but actually enjoying the opportunity winter affords them.
Embrace Hygge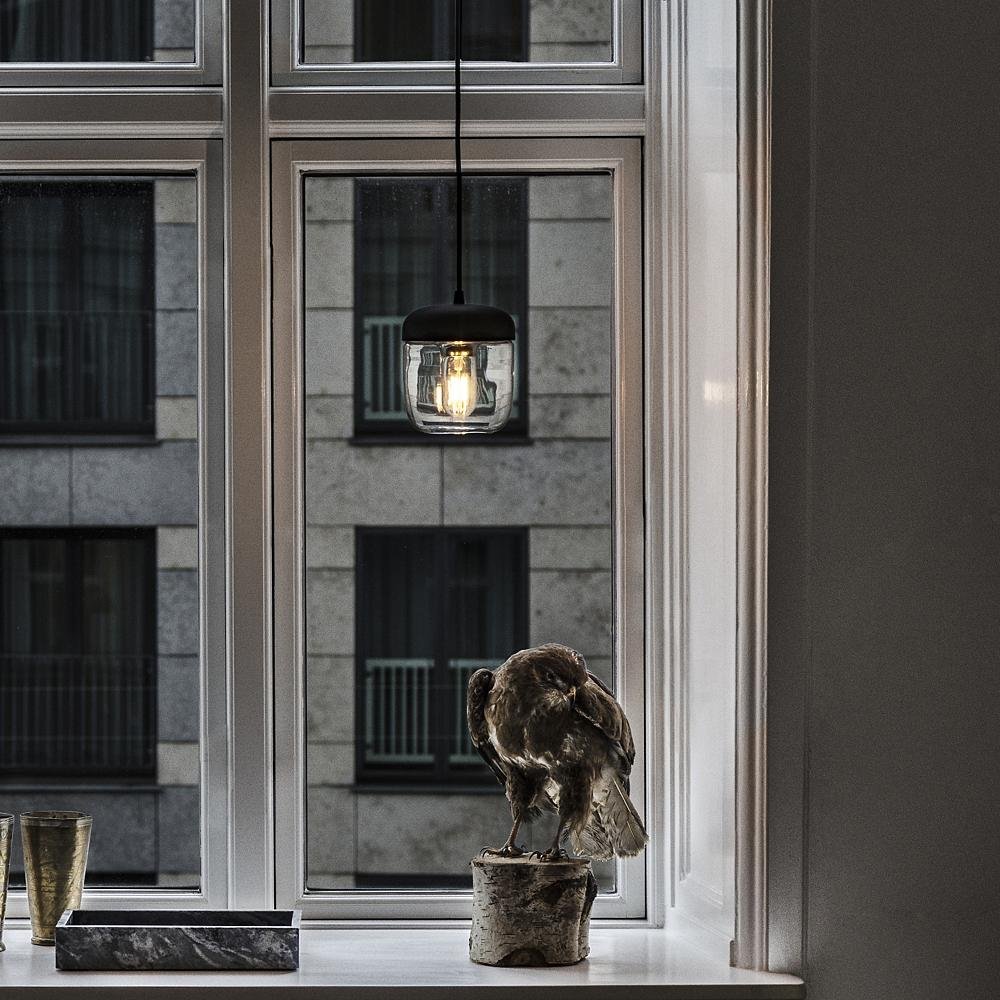 Cultivating hygge (or kos in Norway) during the cold winter months is as important as embracing the bountiful outdoors during the long, bright summer days. You can enhance this feeling of contentment with the right lighting. Open-flame candles have long been the go-to in Scandinavia and beyond.
In modern times, you'll often see bare bulbs taking the place of bare wicks. Choose modern Edison reproduction bulbs with fancy filaments–though their lumen output is fairly weak, the effect is charming and cozy as an accent. You can even place one in a window, as pictured above, to emulate the Scandinavian tradition of candles in the windows.
Keep Things Natural
Natural materials and neutral colors are hallmarks of Scandinavian design, and there's something soothing about glass, wood, wool and stone that ground a space and connect it to the outdoors. Combining these materials thoughtfully creates a deliberate, earthy style that feels comfortable and classy at the same time. Of course, a giant picture window also helps bring in natural light for those precious daytime hours–so open up the shades whenever possible to make the most of the waning sunshine.
Choose Soft + Even Light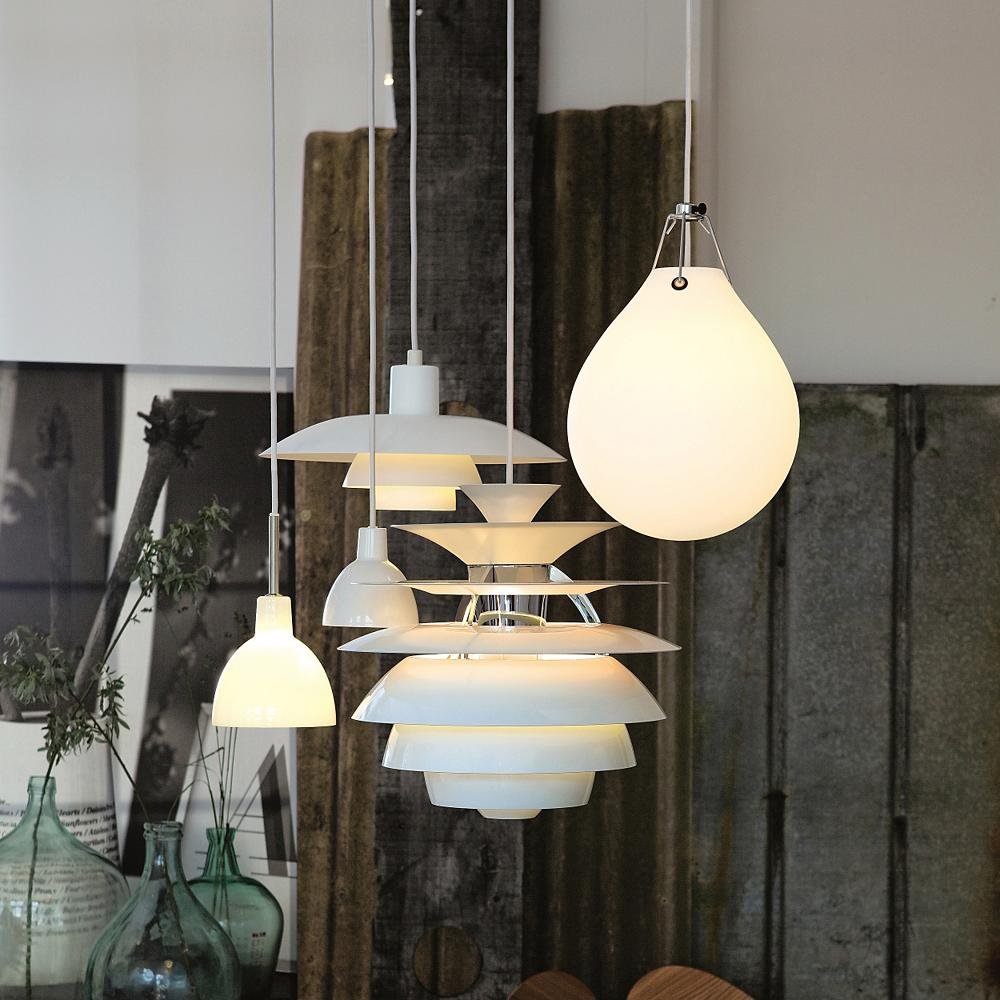 Brighter isn't necessarily better. Though you might find yourself wanting more sunlight during the winter, blasting your interiors with high-watt bulbs isn't necessarily the cure. Instead, customize your lightscape with pendants and portables that are purposeful, deliberate and, importantly, glare free.
Designers like Poul Henningsen have gone to great lengths to engineer lighting that doesn't burn your retinas with shockingly bright spots. Designs like his ultra-famous PH series have careful layers to ensure their light is as pleasing as their silhouettes. Lighting that is easy on the eyes is especially appreciated when it's gloomy outdoors–it makes the transition less harsh, and dimming the lights in favor of a roaring fire is one of winter's blessings.
Get Plenty of Candlelight
To go truly Nordic, though, you have to at least consider genuine candlelight. Even if it's only between Christmas Eve and New Year's Day, there's no equal for the feeling of warmth and welcome that an open flame imparts. Votives or tea lights tucked into sparkling glass holders are festive, and traditional taper candles can be modern in a sleek, minimalist brass holder. Consider a candle (or two or 12) as a special accent for romantic meals, sedate soirees or even for some relaxing alone time.
Don't Forget Layers
Finally, consider layering. As important as layering your clothing or bedding is in wintertime, layered lighting provides warmth and customizability as you move through the day. Ambient, task and accent lighting all come into play to create an overall lightscape that is more flattering and welcoming than a single overhead lamp. And as always, dimmer switches are key in controlling your home's mood all year 'round.