If you're like me and have always had a soft spot for designs that embody simplicity, subtlety and functionality, this is a collaboration for you. Japan-based Issey Miyake Design Studio and Finland's Iittala together have launched Iittala X Issey Miyake, a "home with harmony" collection of everyday objects.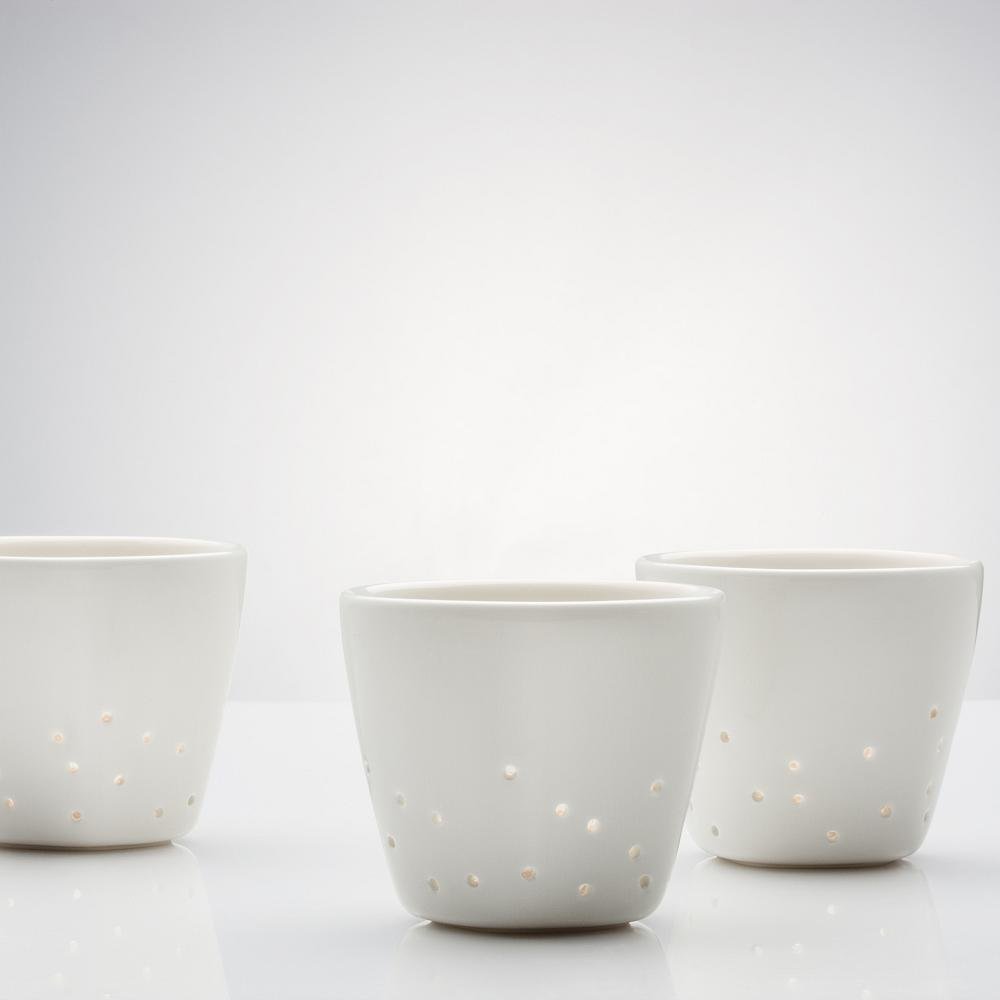 Within the collection is a focus on both soft and hard objects, all made for use in the everyday with a deliberate color palette that suits a well-considered interior space. In a world where we are constantly encouraged to do more, these pieces prioritize finding value in less—a more settled way of living. For example, the tea light holder works well as a single accessory in a small bath area, or as a clustered statement of multiples, such as a table centerpiece.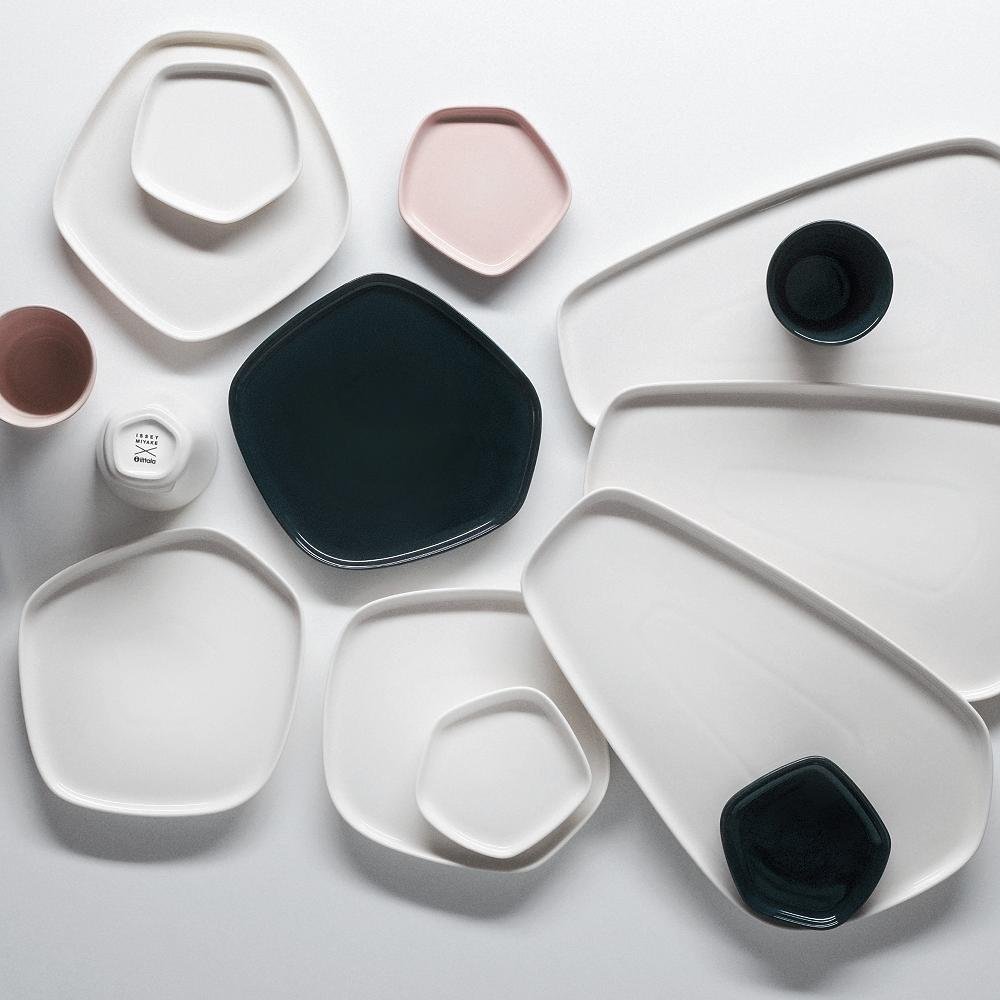 The hard collection consists of one cup, 3 platters, a vase and a candle holder. The hard shapes combine the folded effect of Issey Miyake textiles and fully envelop Iittala's signature materials of glass and ceramic. Universal in appeal and usage, these everyday objects in white, black, and pink bring an unfettered joy to the simple business of serving coffee, desserts and carefully prepared food. Don't limit usage to the kitchen though—these pieces are special enough to serve in a formal setting, too. When combined with the greens and greys of the soft collection, the result is tranquil and joyful; the whole collection really blooms when used together.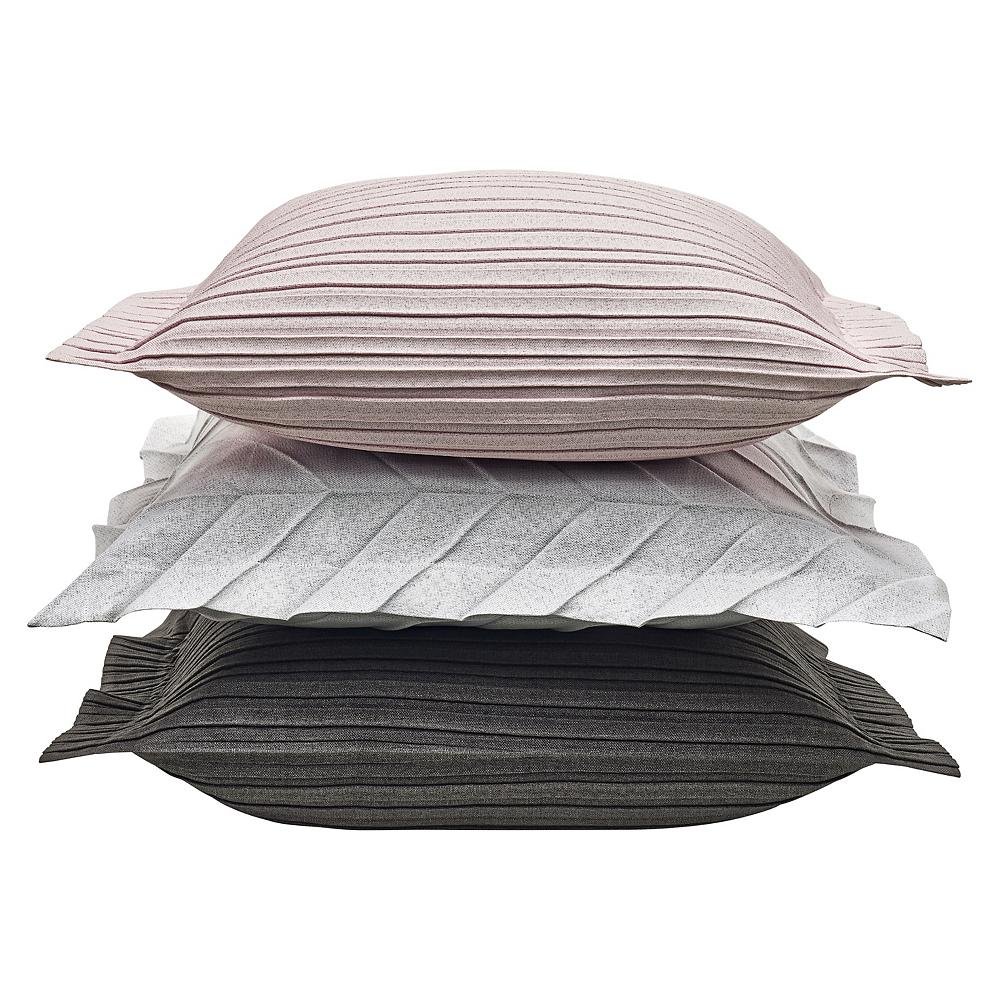 The soft collection makes use of permanent folds and pleats that stay in place—even after washing! Issey Miyake's signature pleating makes an impact both visually and experientially. Consisting of table setting items, home décor items and even a tote bag, each item is at once useful and beautiful. The napkin enhances your table and can be folded in multiple ways. The placemat rolls open and can be tied closed for storage if you wish. The cushion covers are available in four harmonious colors and have three different pleating techniques: Herringbone, Zig Zag and Random Pleat. These pieces were primarily designed for living areas, but I love the idea of the cushion covers as a decorative peice on a made bed, or the table flowers as a bedside coaster.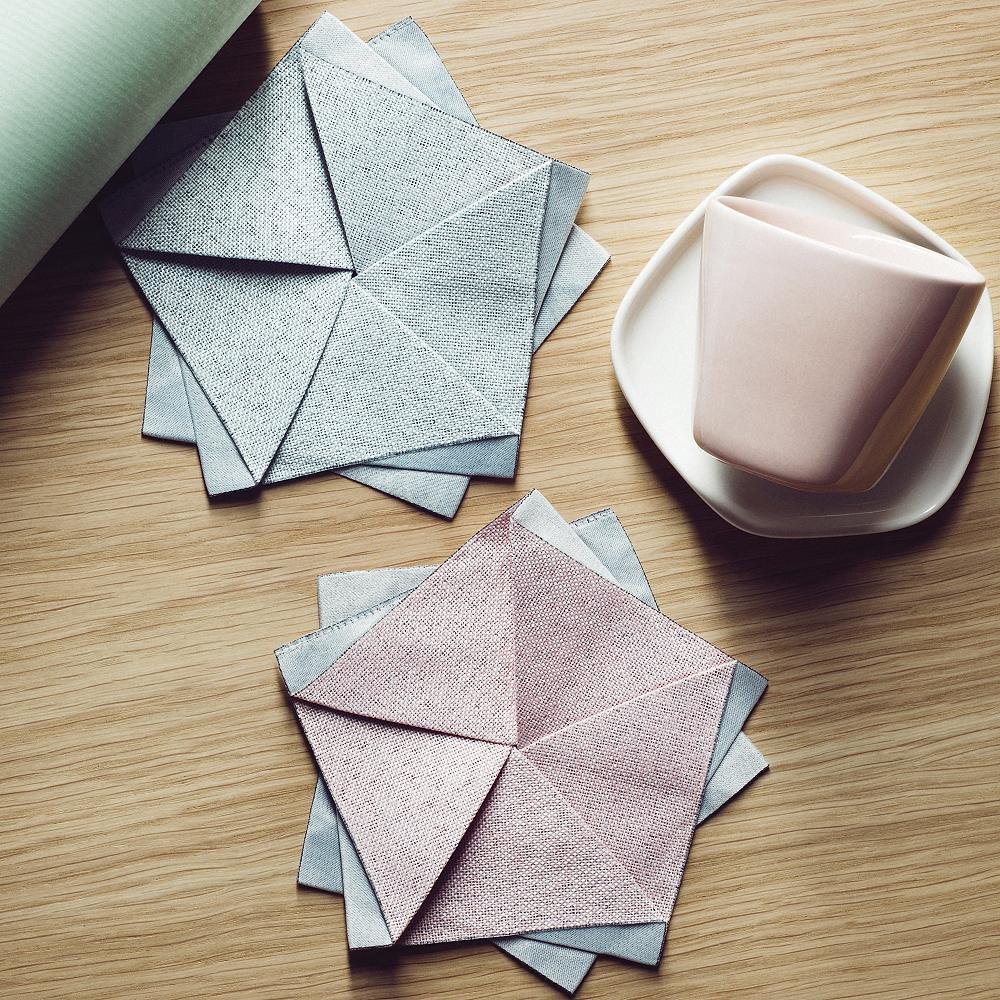 Utilizing the philosophy of timeless design, the Iittala X Issey Miyake Collection aims to present these pieces as part of a curated home collection that will never be thrown away. Four years in the making, the fabric utilizes the latest technology to maintain the pleats and folds even after washing and drying. The Table flower simply needs to be pulled at the ends and tossed into the air (!) to return to its original shape.
With visual appeal and high value design, it is only fitting that these pieces are also easy to take care of and function seamlessly in today's modern world, while somehow still retaining a sense of timeless pause in a moment of reflection. They are no-nonsense designs meant to be utilized in your day-to-day.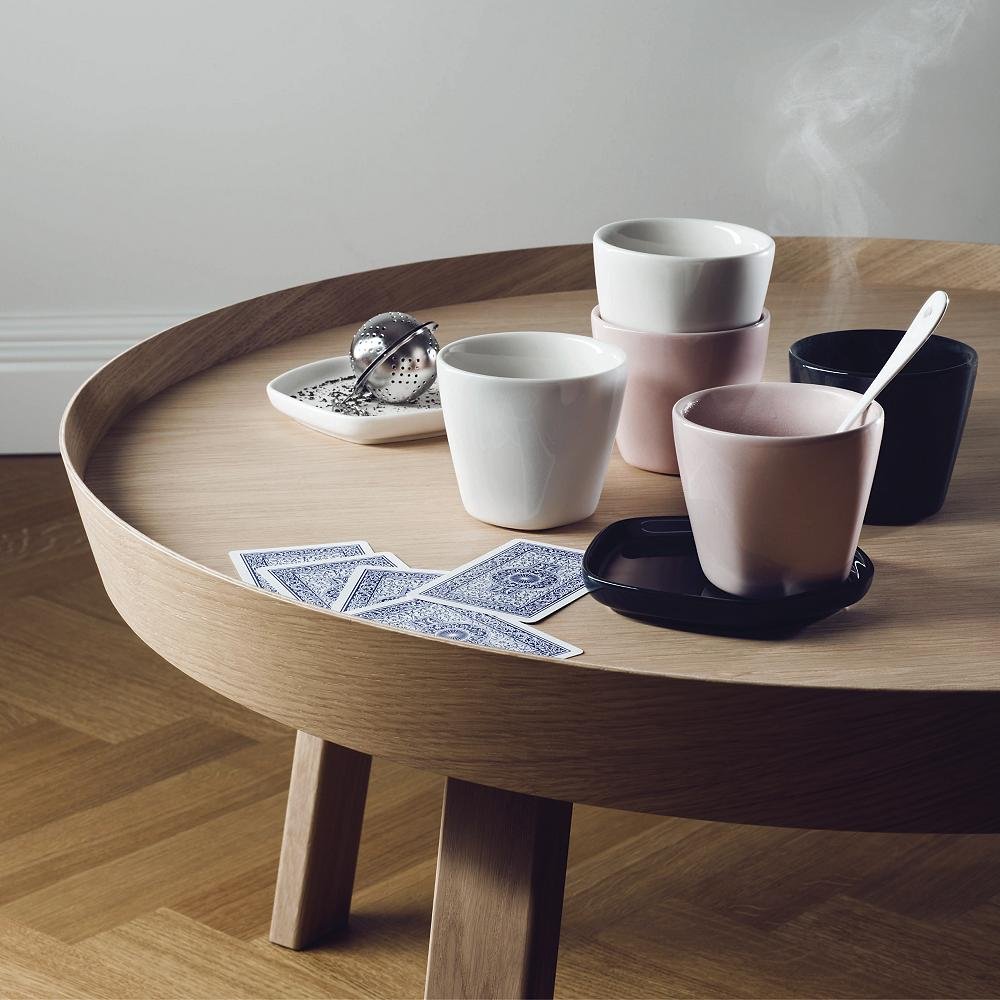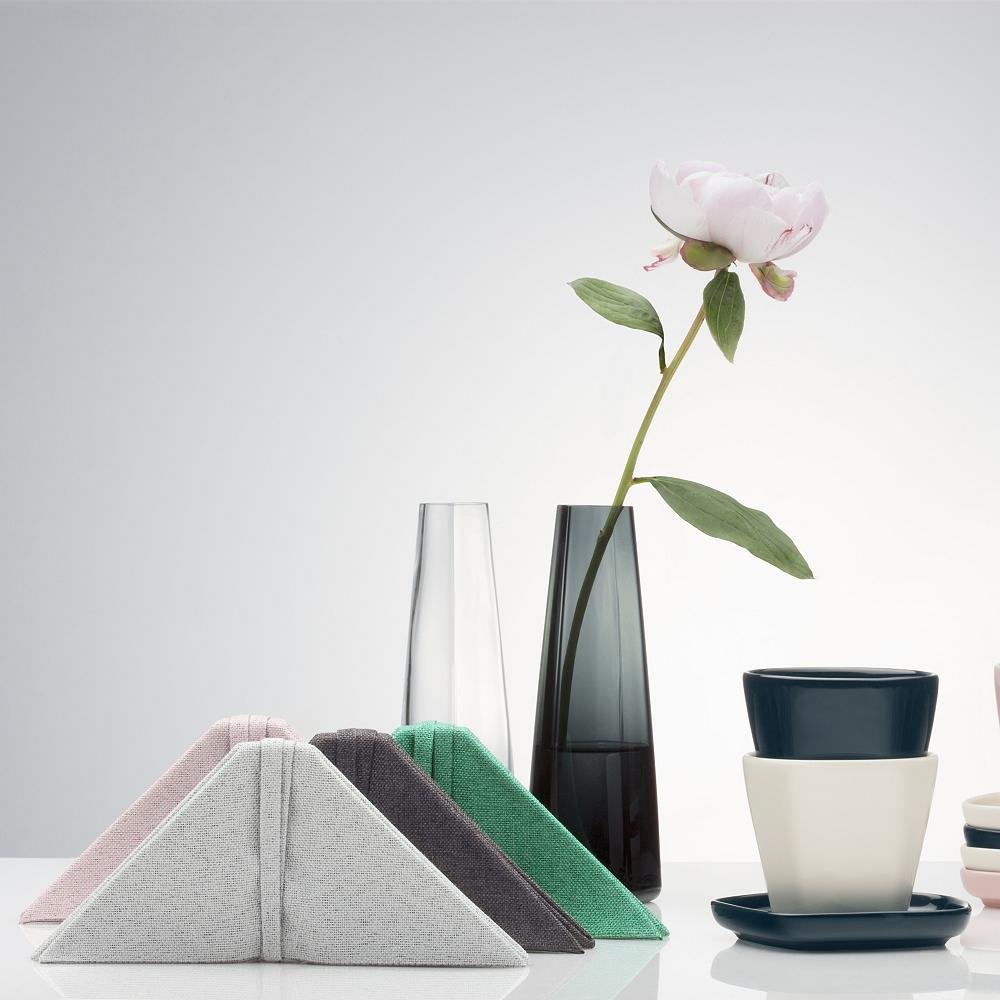 Better together, the Iittala X Issey Miyake collection re-defines the parameters on modern, simple and considered living.