It's a special thing to find a designer who is able to capture an iconic, bold point of view, while still creating something useful. It's even more rare to find a pair of them, but such was the case of Charles and Ray Eames. The dynamic husband and wife duo became so well-known as designers in the post-war era that their last name has become synonymous with mid-century modern design.
While the pair is best known for the leather lounge chair that now bears their moniker, they were a prolific design team, working in architecture, product design and even film. Each medium they worked in was dramatically different in size and scale, yet the Eameses managed to bring the same level of thoughtfulness, unique aesthetic and industrial savvy to each unique project.
One way to truly appreciate their unique process and perspective? By comparing two of their most noteworthy projects: one small (the Eames Lounge Chair) and one large (the Eames House, also known by its project title: Case Study House #8).
Micro: The Eames Lounge Chair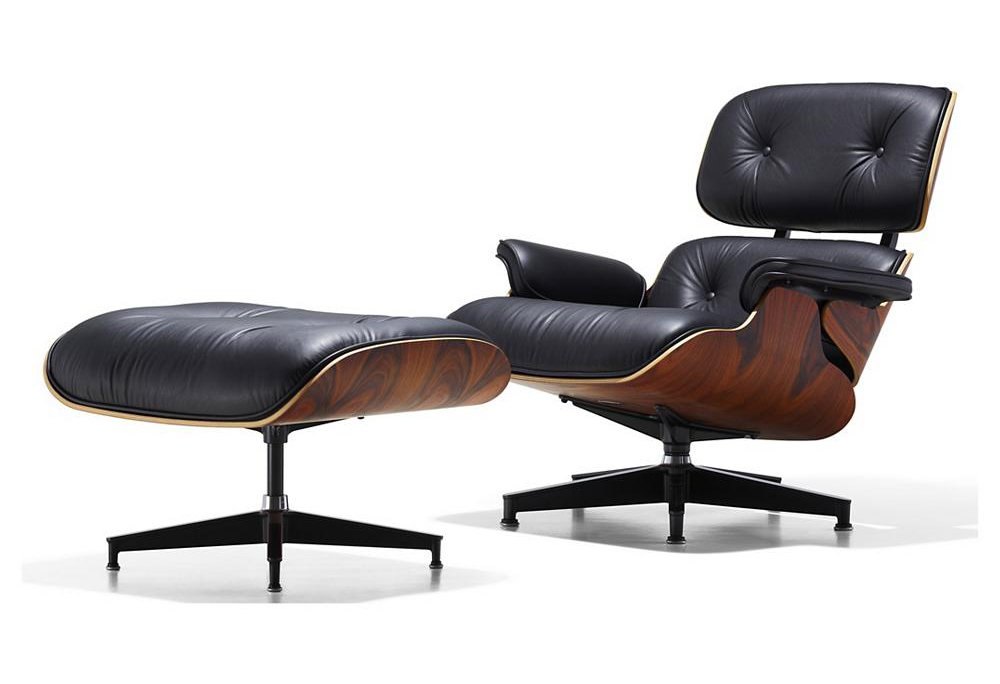 Created in 1956, the Eames chair has proven to be a modern masterpiece, with design that has held up for decades. No ordinary armchair, the Eames Lounge Chair was born out of a unique idea: Charles Eames wanted to create a chair as inviting as sitting inside a well-worn baseball glove. Never failing to create definitive shapes, the pair designed a chair with curved lines, flowing structure and a leather seat that, indeed, fit like a glove.
This design goal was made possible through a unique style of manufacturing: initially, five thin layers of plywood were rounded out and moulded to create the signature shape. The plywood was then finished with a veneer of Brazilian rosewood. The chair was also created to allow a certain amount of flex in the lumbar, making it extra comfortable for sitting. Ray and Charles demonstrated that furniture could display sharp, clean lines, while still being enjoyable to use, unlike other rigid, harsh furniture designs of the era that heavily featured plastic or hardwood without cushion. Still, they managed to create an innovative process for mass manufacturing a comfortable, beautiful piece that would complement any midcentury home.
The chair has proven to be more than just an average lounger; today one of the original Eames chairs resides in the permanent collection of the Museum of Modern Art in New York. The Eames Lounger has become a symbol of style and taste, its fans including designers, celebrities, and label aficionados alike. It has supported (literally) everyone from Muhammad Ali to Frasier's Kelsey Grammer, and from Ice Cube to Jane Fonda. It's no secret: everyone loves an Eames.
Macro: The Eames House
Created far before their famous lounger, the Eames House was constructed in 1949 as part of the Case Study project by magazine Arts & Architecture. Yet the house managed to mirror the creation process Ray and Charles would later use for their furniture. Driven to create a completely modern, liveable product with serious style, they selected a three-acre open meadow in the Pacific Palisades area of Los Angeles. The pair was inspired to create a home for a designated couple, yet they unknowingly set out to create the house that would ultimately be their own home for the rest of their lives.
To highlight the development of modern technology, as well as their own fascination with industrial manufacturing, the Eamses created their house using only "off the rack" materials that could be mass produced in a factory. Just like the lounger, they prioritized manufacturing something that would be accessible to every person, rather than creating custom pieces only available to the rich or elite.
The structure of the home was a clean rectangular box, without any appendages or outstanding elements. The designer couple was careful to incorporate the design into the landscape, so that the house was in harmony with the natural surroundings, rather than upstaging it. While the building featured straight, rigid lines, the interior space was softer, much like their famous chair. Floating staircases and comfortable seating were paramount in their interior design, making a space that was both modern and timeless. Today, the Eames House is a foundation for the arts, but the Eameses' extended family often use the home for their vacations, which is likely just what Ray and Charles would have wanted.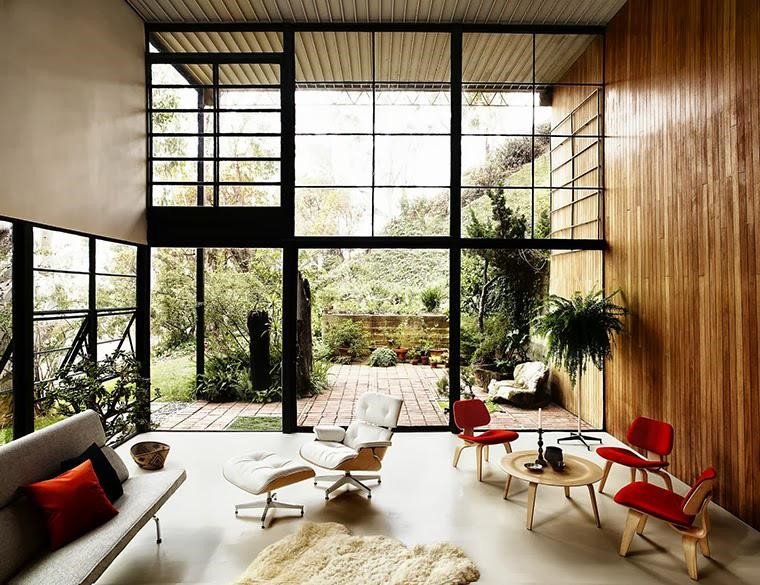 Conclusion?
No matter what Charles and Ray Eames were creating, they always completed an innovative, boldly beautiful design. According to their close friend and main distributor Herman Miller, "Charles and Ray approached each project the same way: Does it interest and intrigue us? Can we make it better? Will we have 'serious fun' doing it?" The joy of their work together rings true in even their smallest projects, and is undeniable in their largest architectural feats. This fact alone makes any of the world's Eameses pieces worth their weight in gold.