Famed American author Napoleon Hill said, "If you cannot do great things, do small things in a great way." If you like to relax and entertain outdoors, but only have a small patio space to work with, applying the "do small things in a great way" philosophy can do wonders.
The fact is, even with a modest space, you can still relax and dine stylishly and comfortably. Here are a few approaches.
Wine and Dine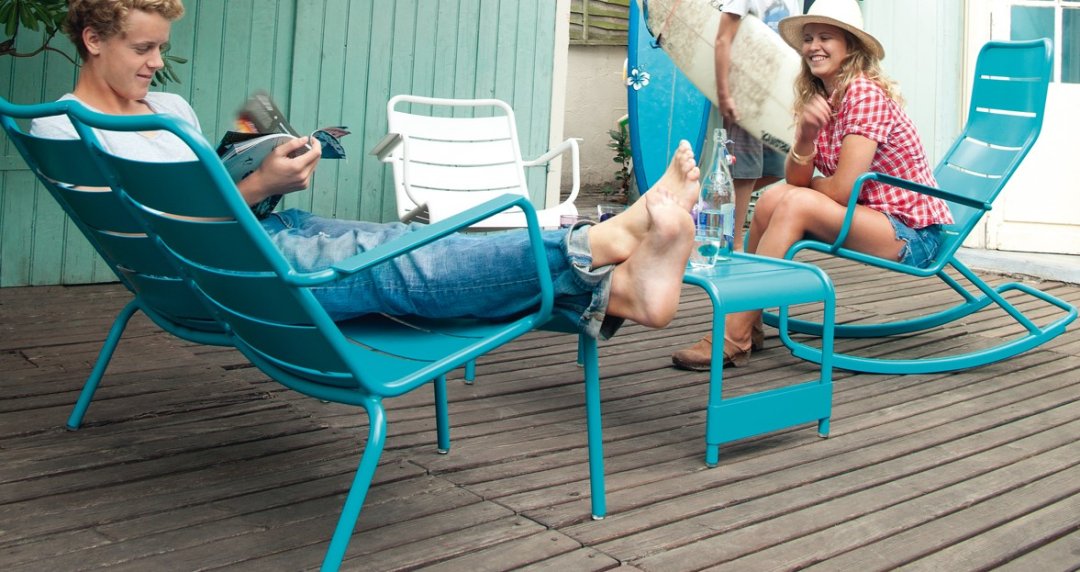 If your aim is to create a permanent dining or lounging environment, you should consider fixed furniture pieces that are made specifically for outdoor entertaining. Selecting furniture that is multi-purpose allows you to double the use and function of the space. You can look for a single furniture piece that can be used as a seat, side table, foot stool or even a coffee table.
The Fermob Luxembourg Large Low Table/Garden Bench is a good example— it's a small piece that does a lot. Functionally, it can be used as either a coffee table, bench or footrest. Aesthetically, it offers a smooth and durable aluminum construction. This table makes for a great place to win a game of Gin or set down your Chardonnay in between sips.
Fun and Flexible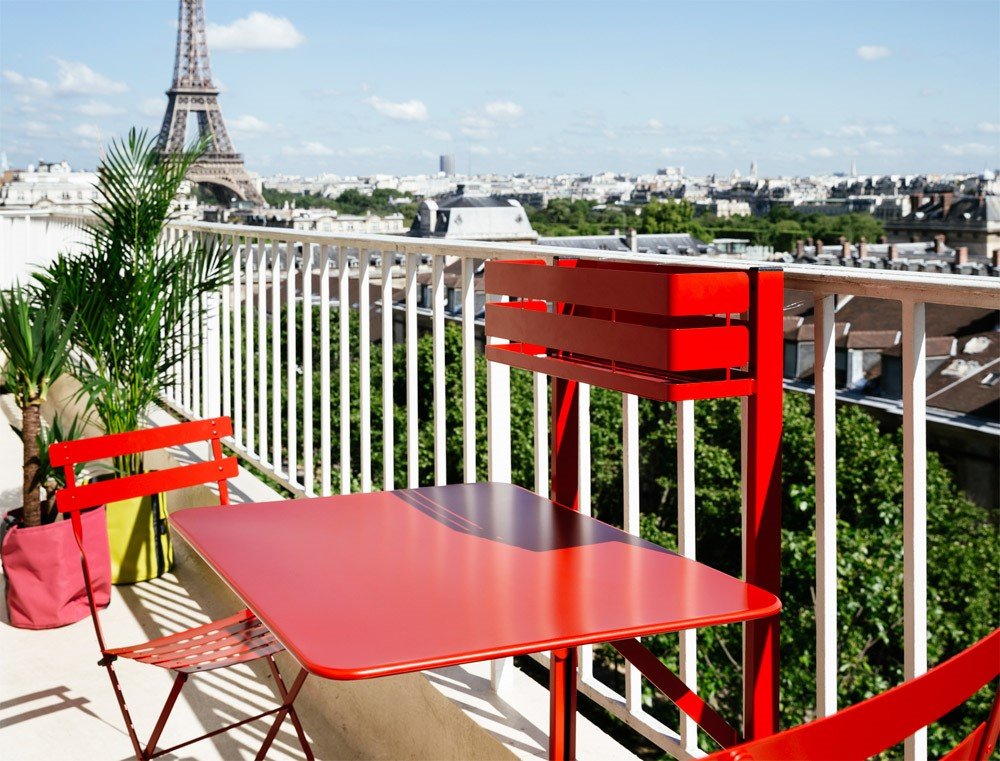 You may want a more flexible environment in which furniture can be rolled away or shortened to make room for other activities. Hammocks are simple to fold up and stash away when you're not using them. Nesting tables and stacking chairs offer you seating options when you need it.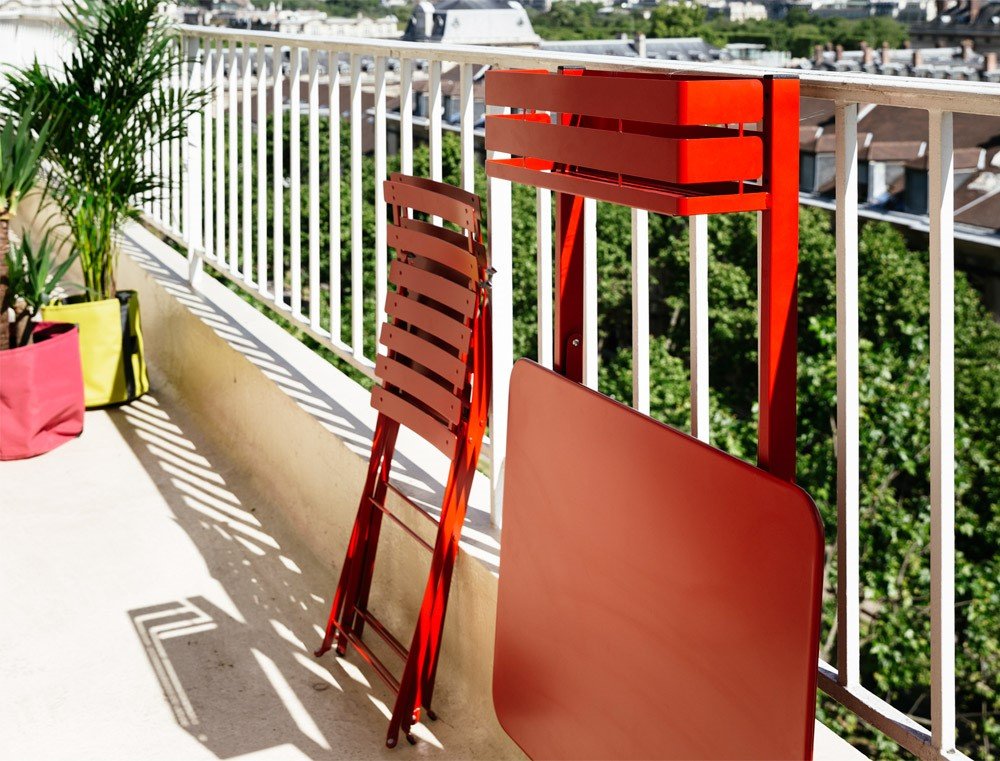 You can also choose a practical and functional folding table and folding chairs that can seat two people in complete privacy. The Bistro Balcony Table by Fermob fits the bill with its foldaway top (with matching chairs that also fold away compactly). It also has a convenient bin that allows for storage. It's this kind of piece that'll make you want to linger with your coffee just a tad longer each morning.
Accessorize and Customize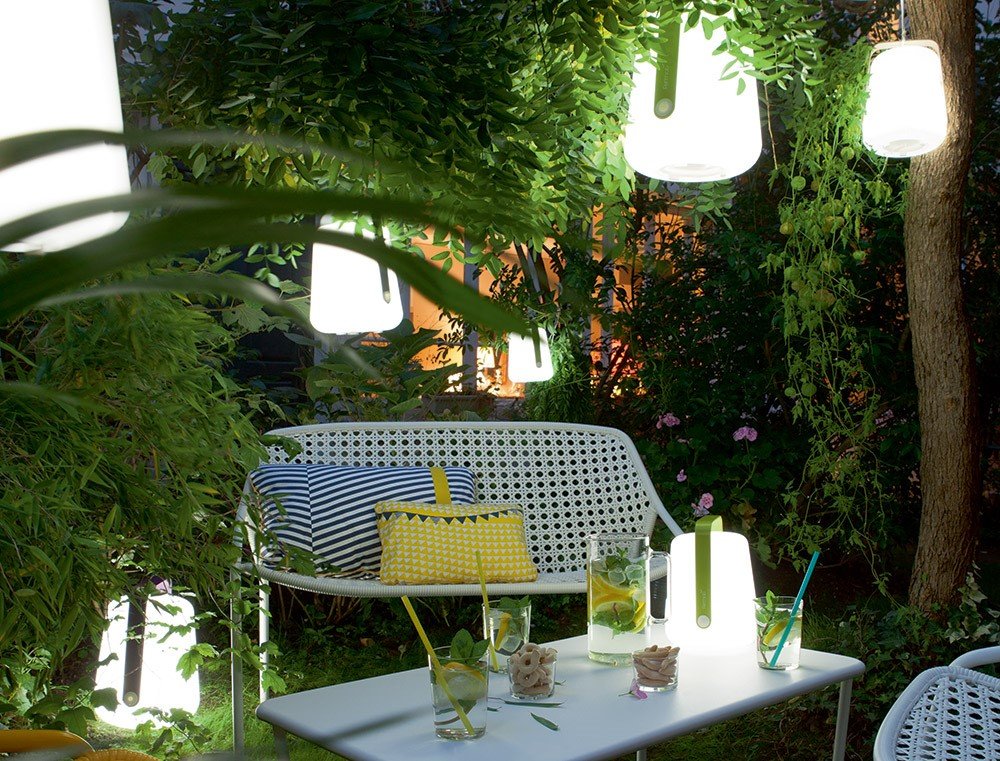 Once you have the key pieces of your patio in place, you may realize that you want to customize the environment even more with an accessory or two. Things like planters, pillows, rugs, lighting and other decor objects can go a long way towards making your patio feel like an inviting extension of your home.
You can keep it fun, accessible and colorful with products like the Balad Lamp by Fermob, a delightfully modern and rounded lantern that's also conveniently compact. Whether it's in your hand, hanging from a tree or resting on a table, it can help to create the ambiance you're looking for.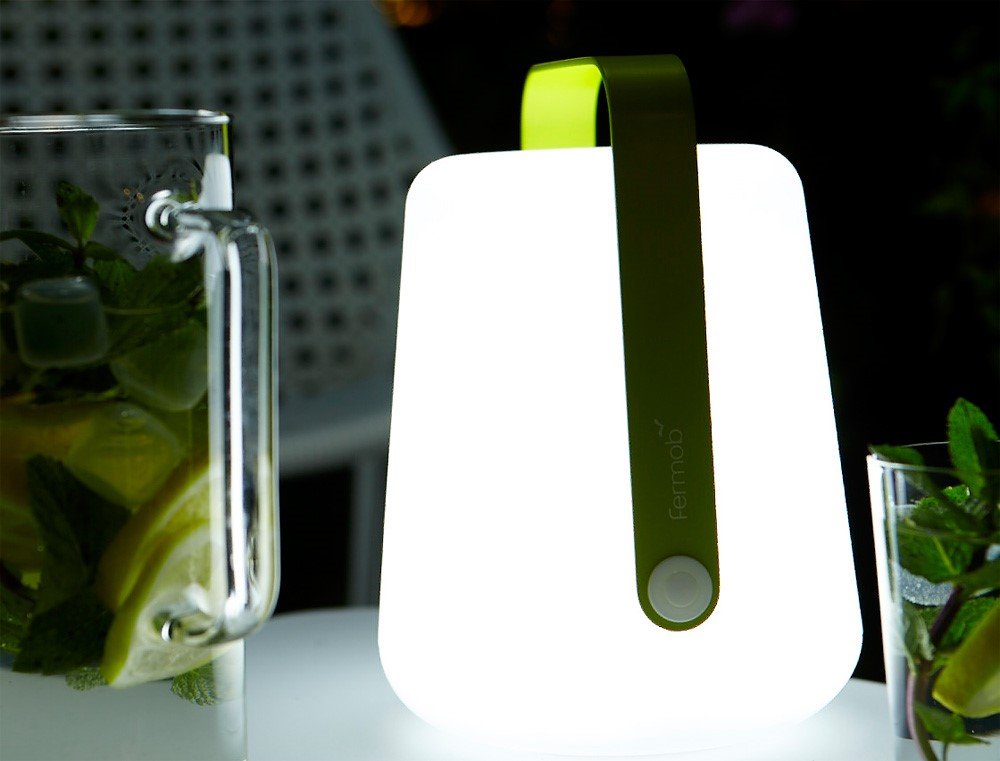 Whether you're working with a tight corner space or a small square of concrete, you can utilize any of the above tips to open up your home's outdoor living space. When you pick intelligently designed furniture that's easily movable and storable, and has the potential to serve more than one purpose, you'll never even miss the space that you don't have. Good things really do come in small packages.