Your home is so much more than shelter; it is your escape and the physical manifestation of your personality. However, the more we open up our spaces to others—in person or on social media—or rely on them to keep the world at bay, the more their flaws and failures come into sharp focus.
The easy answer is, of course, to bring in an interior designer to hone, polish or completely redo our spaces. But of course, that can be rather expensive and involved. Don't despair; there are plenty of tricks that you can use to get that extra level of finish with your interior design.
The Devil is in the Details
The biggest thing you can do is to make sure that every home project is brought to completion and cleaned up after. Being a DIY maven is awesome. But sometimes it can mean that one project begins before another is finished and leave things looking a bit…incomplete. Then, be on the lookout for details you might miss on a daily basis: Scuffs on the wall, uneven paint edges and other wear and tear, especially in high-traffic areas. Cleaning those details up will add a more finished feeling to your home overall.
Cover Your Windows
A simple, straightforward solution to making a room feel complete is adding a window treatment. And to get a designer touch, take those treatments to the next level. Custom shutters can be a stately choice for a classic look. Smart blinds are an ultra easy-to-control alternative. And for a quick update, hang a beautiful pair of drapes. Opt for double rods and layer a sheer below a opaque drapery for a more finished look (and for complete functionality).
Colors Count
While there are a lot of colors out there that I love, there are a lot of them that do not belong in my house. Make sure you are thinking in a complete color story. This matters not only for a room, but also for the home at large. Rooms can each have their unique colors, but there should be something that ties them together as you move through the home. A great option is to find one great neutral—think off-whites, neutral pale grays, beige or taupe colors—that you can use room to room, and then add coordinating accent colors unique to different spaces.
Upgrade Hardware & Switches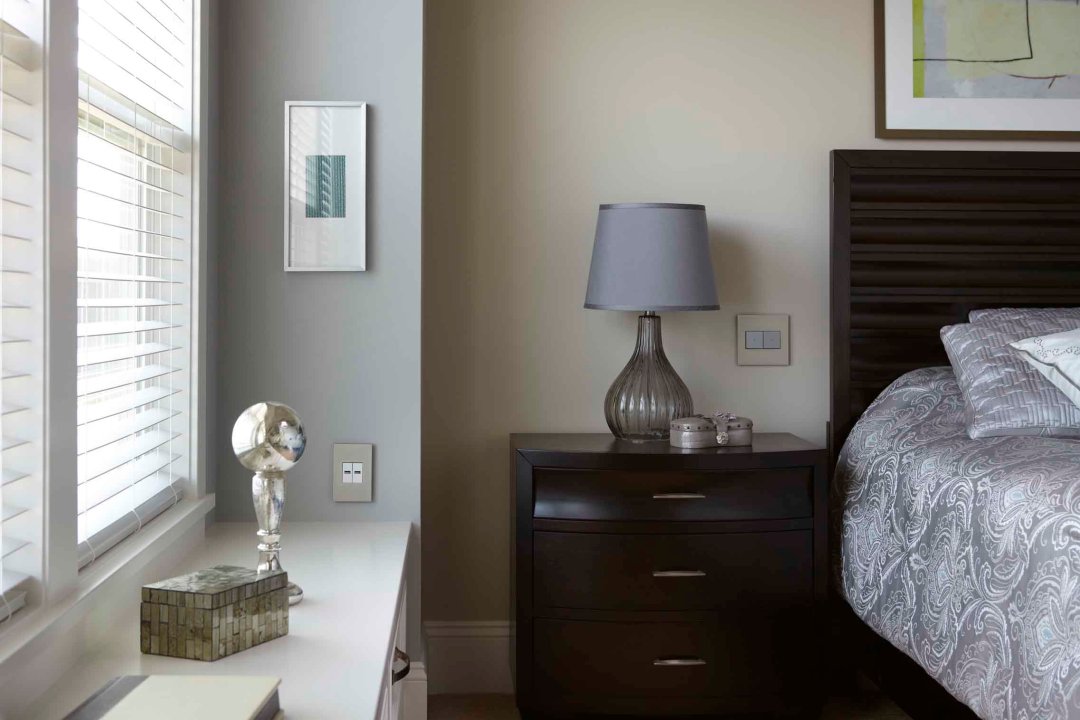 As homeowners, we can become numb to specific details in our spaces, especially hardware. A classic designer trick is swapping out old or builder-grade doorknobs, drawer pulls, handles, light controls and power outlets. Look for designs that work for your space and that can coordinate throughout the whole home. This makes a huge difference to the overall polish of a space and gives you that extra pop.
Stage Landing Spaces
Flat surfaces can become a catch-all for all the debris from our day: Mail, groceries, keys and anything else we're tired of holding quickly finds a home on the hall, coffee or dining table. To solve for the clutter build up, stage these spaces. That will not only create a visual focal point, but will encourage you to keep it free of all the stuff. Use trays to mark out spaces and wrangle necessities like mail or remotes; bowls are great for corralling keys and other personals. A vase or candle holder can create an excellent centerpiece, and a great framed picture always adds a nice custom touch.
Upgrade Lighting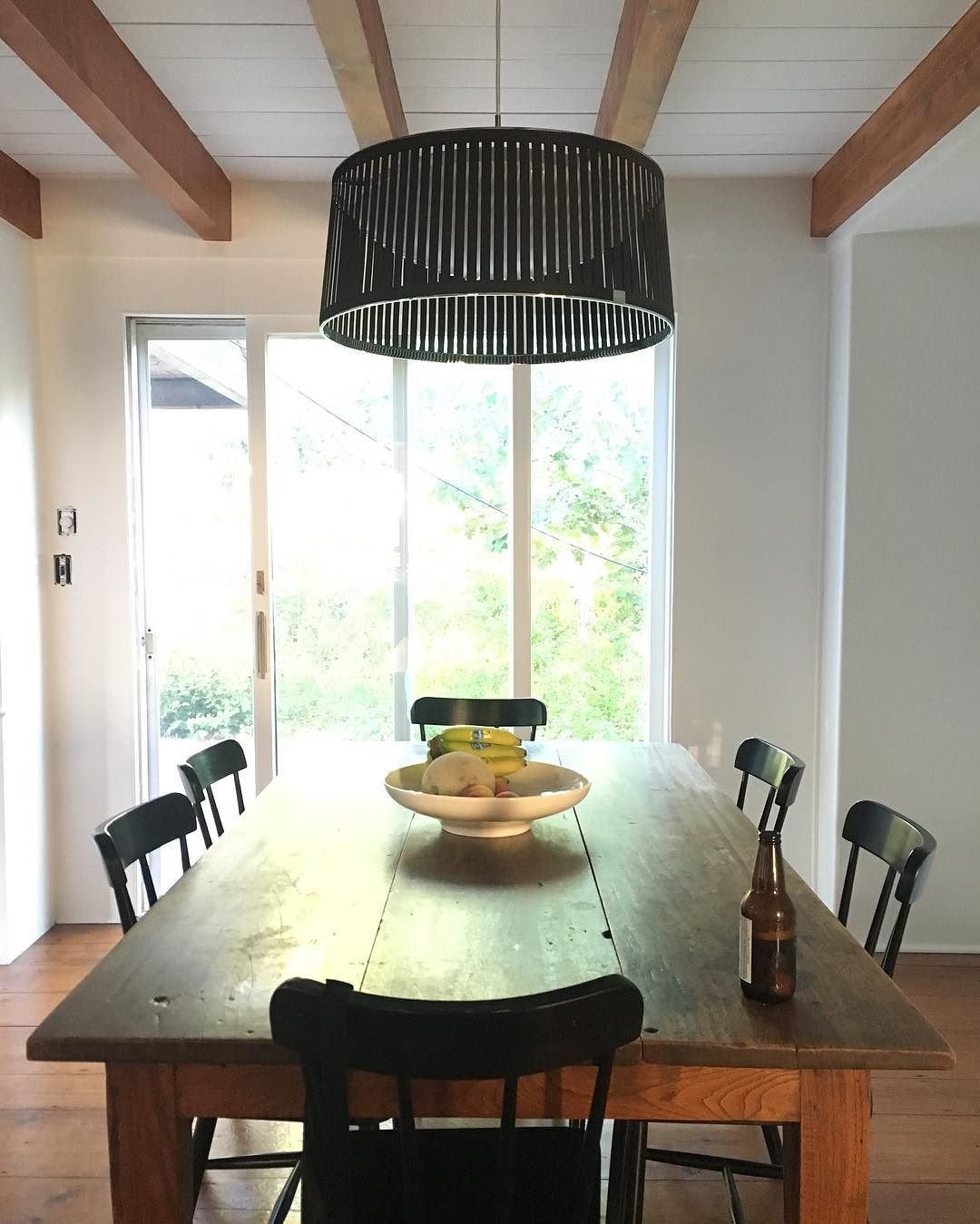 One of the fastest ways to create that custom feel in a non-custom home is to upgrade and replace lighting fixtures. Look for drama with your larger scale dining or entry spaces. But even changing out the boring hall flushmount can make a world of difference. Look for spaces to add lighting, as well. This is the biggest thing you can do to create a custom feel. Pendants over bedside tables, cove lighting and art lighting all create a special "designed" effect.
Add Wall Art
Walls are your canvas; do not be afraid to using them to their full extent. The world of art can be quite intimidating, but creating your own wall art is one of the biggest tricks that designers can use. Anyone can create abstract art that coordinates with the intended space, and then easily frame it. For a more casual vibe, you can also mine your social media. Instagram can yield some great shots, and there are companies that will print or even frame directly from the app.
Don't limit yourself to framed mediums ether. Painting patterns or other designs directly on the wall can be a bold way of adding interest to a space. Or try going three dimensional, with wall sculptures or shelves.
Floral Arrangements
The cherry on top for any space is the addition of a little living color. Cut flowers are an elegant way of finishing a space for a special event, but they can be expensive to upkeep on a day-to-day basis. Potted plants like succulents and orchids can be low-maintenance show stoppers; just make sure they get enough light. If your thumbs are more black than green, there some great faux options on the market. Just make sure you keep them clean and dusted.
By using any and all of these tips, you can easily get and maintain a professional look to your interior design. So your home will always be ready for its close up.