Are you sick of seeing your outlets stare at you from across the room? Well, you might be surprised to discover that there are solutions for that which can also happen to make fun, unique gifts this holiday season.
Pop-Out Outlet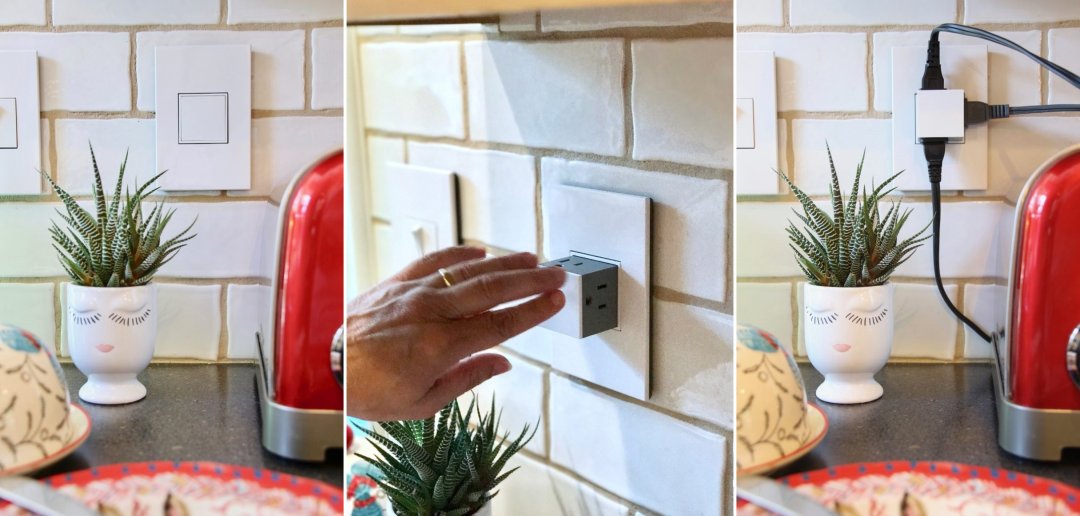 The adorne Pop-Out outlet is perfect anywhere you'd like to hide outlets when they're not in use, and then enjoy the additional capabilities of three outlets when they are. When closed, the outlet sits flush to the wallplate. But when you need access to power, simply push the center of the outlet and it pops out to give access to three power sources. Now, you have more access to power with a sleek, finished look.
The Pop-Out Outlet is one-of-a-kind and only offered by Legrand. Legrand's engineering team spent countless hours testing this outlet to guarantee its safety. The pop-out mechanism is also guaranteed to always work. At the factory, a quality control machine spends countless hours and days repeatedly pressing the center of the outlet. So, there is no question that it will work once it's installed in the home.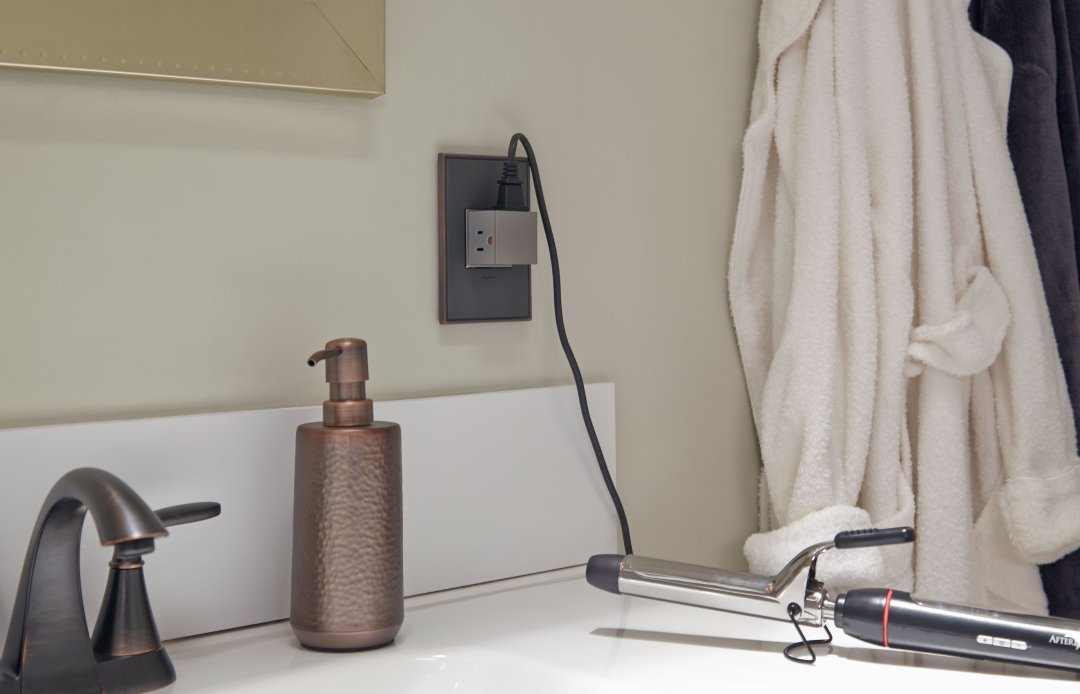 And don't worry if you have kids. The Pop-Out has tamper-resistant technology to keep kids safe. No need for the plastic caps that cover the outlet face; this safety measure is already built-in.
The Pop-Out Outlet will fit in all existing outlet spaces, making it great for kitchens, bathrooms or any location where you need additional power. Homeowners often install the Pop-Out in kitchen islands for added power. It is also great for bathroom vanity areas where you may want to plug-in two large adapters at once.
Portable Nightlight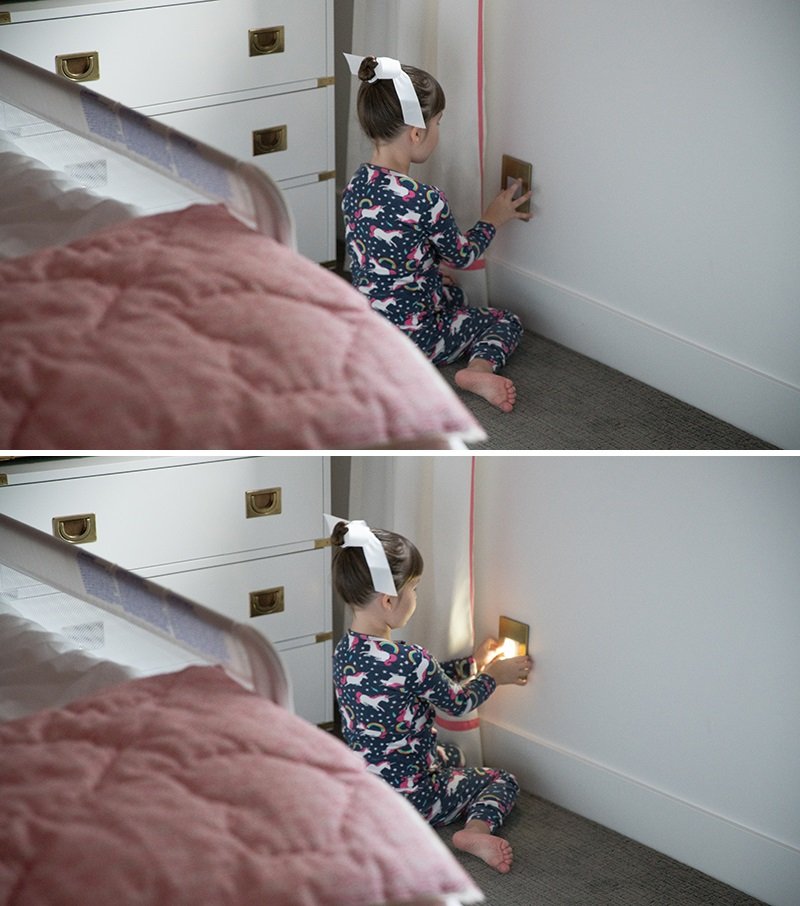 Another family favorite within the adorne Collection is the Portable Nightlight. The Portable Nightlight has similar characteristics to the Pop-Out Outlet since it "pops" out of the wall, but it is really included in the illumination category. This product is great for whenever portable light is needed, such as during a power outage or reading with little ones before bedtime.
This innovative product is also stylish, acting as a sleek in-wall nightlight until it is popped out to travel as a mobile flashlight source. Simply press and release the nightlight to take it with you for up to eight hours of battery-operated light. Batteries come installed and will charge while the light is in the wall-caddy.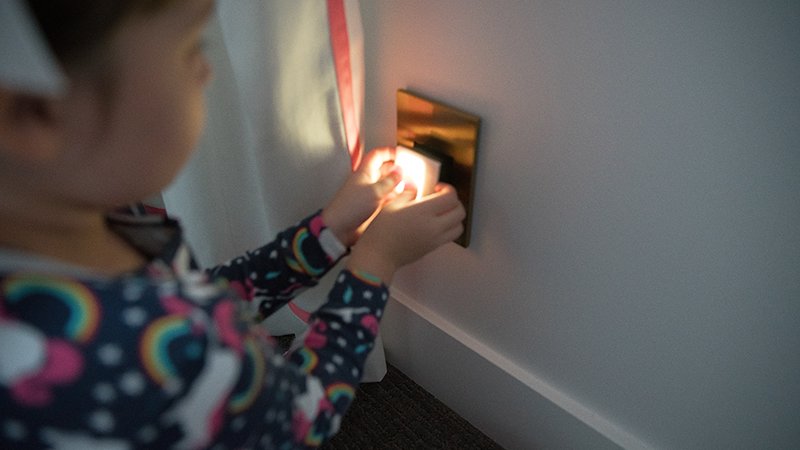 Worried about the light being too bright or staying on throughout the day? Well, don't. The light can be set to stay off when there is enough light in the room, and then turn on when the room is dark. You can also control the light on your own with three light levels: high, low and off.
The portable nightlight is a kid favorite, but it can make for a great option in guest bedrooms as well. It is always helpful to have a guiding light when navigating unknown hallways.
Wallplates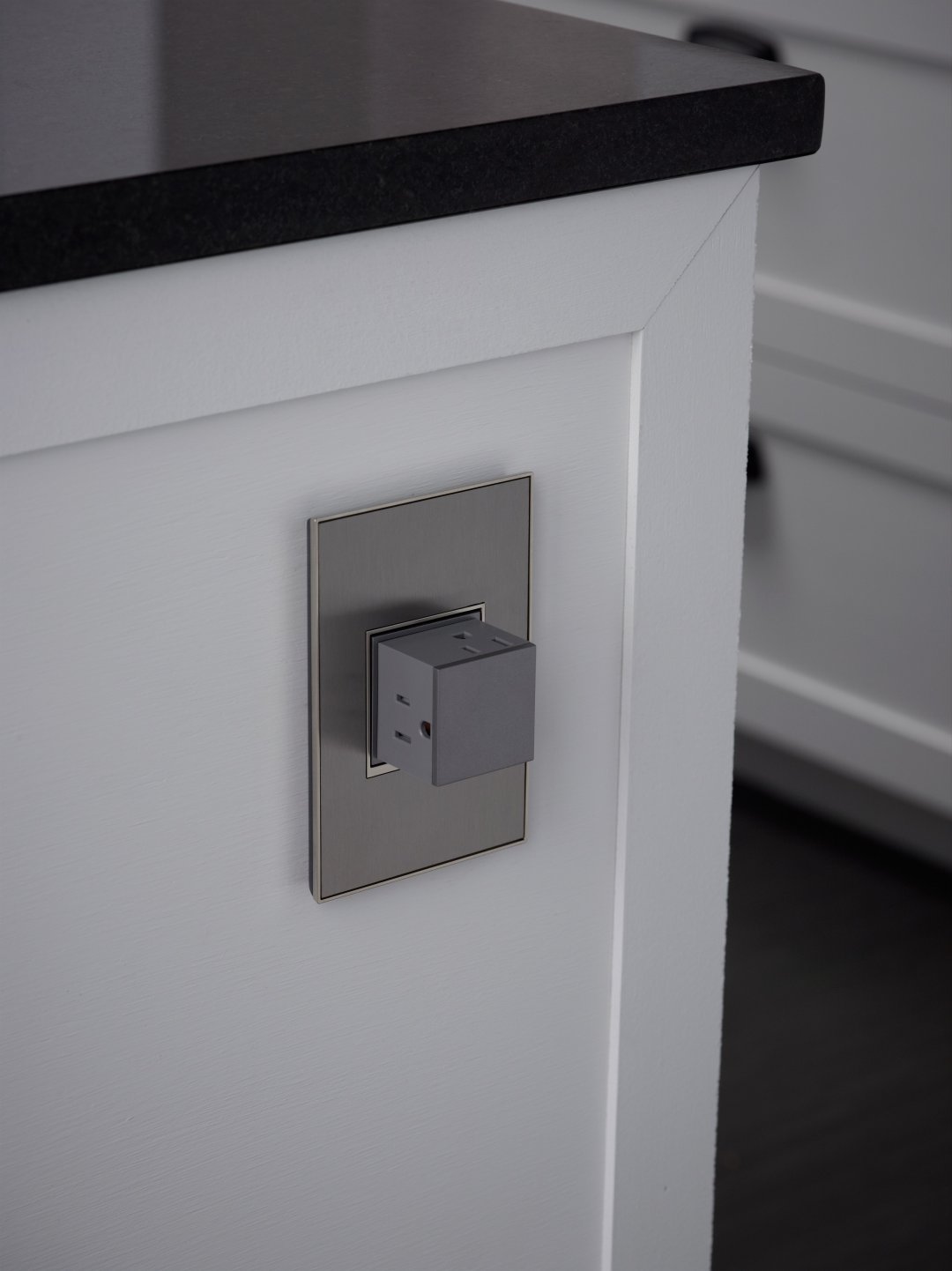 You're not quite done yet, however. For both of these products, there is an array of wallplates you can choose from to finish them off in just the style you want. Have the wallplate blend in with the surrounding wall, or have it stand out with a variety of colors and materials. There are even ones that you can customize with your own paint or wallpaper inserts. Believe it or not, the wallplate can actually be the most fun, creative component you pick for these unexpected gifts.
So, if you are looking for a few ways to brighten your home during the holidays, think of the adorne Pop-Out Outlet and Portable Flashlight for your quick update. They're just the gifts your home has always wanted.