From basic builds to new additions, there's a lot of empty space out there. So how do you put your stamp on a bare-bones room? We gathered up a few top tips for adding, well, you into your home. It doesn't matter if you're updating a gutted renovation or upgrading uninspired, contractor-grade new construction—if you've got a blank space, here's how to write your name (all apologies to T. Swift).
Start with art.
Scouring shops for art after you've already chosen wall and upholstery colors can leave you with few options–or worse, a generic piece that just takes up space. When beginning with a blank area, select your artwork first and build your decor around that theme. This stamps your personality on the room and provides a starting point for the rest of the design.
"Art can be anything from a painting to a piece of pottery or even a child's drawing! By starting a room with an item that has meaning to a homeowner, the rest of the design will ultimately be appealing since it's anchored with an item they already love."

Amanda Fossum, Amanda Fossum Design
Trim for texture
Adding decorative architectural details is a sure way to bring definition to empty walls and ceilings.
From crown molding to wainscoting to ceiling medallions and even pressed tin panels, the extra detail and texture add interest to your space even if it's floor-to-ceiling white. You can add trim around windows and doors and even mimic the look of a paneled door if you'd rather not replace yours. Trim pieces on the walls can act as frames and focal points, and add a stately vibe to modern interiors.
Layers of Light
Swap out builder grade lighting for statement pieces.
Single-source overhead lighting is a favorite design of decades gone by and an inexpensive go-to for uninspired builders. But they don't do much to enhance your decorating scheme, and can even hinder your performance in rooms where you need task lighting.
Layering light (check out a comprehensive guide to layers here) adds depth, drama and focus, while allowing you to branch out from a big flat spot of light in the middle of the ceiling. Pendants and decorative flushmounts are too numerous to name, with styles and sizes for every taste. Even recessed lighting and track lighting options are upping the fancy factor these days, so there's no excuse to use lights you're not crazy about.
"The light fixtures in your home set the tone for style and personalization. This is a simple way to make a statement and even improve the quality of lighting in your home. I cannot emphasize enough what an important step this is."

Rebecca Ward Design
Color, color, color!
Steer clear of builder beige, and don't be shy.
Okay, so you don't have to eschew any and all shades of latte, taupe or biscuit—you like what you like. But bear in mind that playing with paint is one of the fastest and simplest upgrades; in many cases, you can even handle the work yourself.
If you totally hate your initial result, you may easily change colors in the span of a weekend. Try color on the ceiling, or white trim around windows and on baseboards. A bold hue above a chair rail or all four walls in living color—the options are seriously wide open.
"So many people shy away from using color in their homes for fear of getting it wrong…But ignorance and fear are no reason to live in a bland box."
Jonathan Adler
Dress up the details.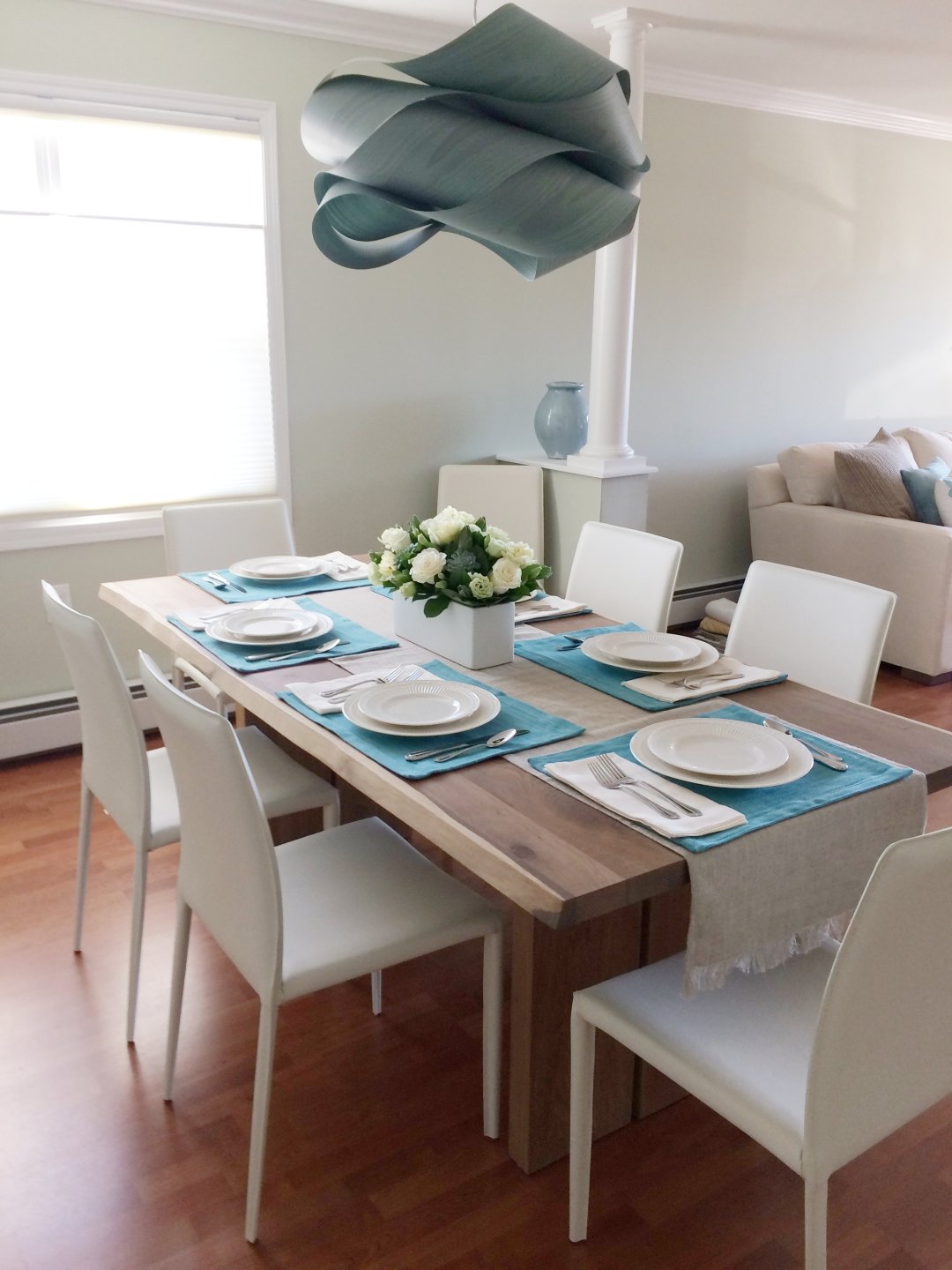 Going neutral with the big-ticket items is a tried-and-true tactic for a design you can live with for years to come. This does not mean your furniture, wall color and flooring has to be boring or basic–just bear in mind that expensive and labor-intensive changes are a hindrance to updating your decor when that time comes. Rather, choose a base of classic silhouettes in comfortable colors and finishes and add pizzaz with smaller accent pieces. You can set the stage for long-term satisfaction by building in opportunities for a seasonal refresh.
"The most successfully designed spaces have several thoughtful layers, from beautiful lighting to finishing touches like a sprinkling of greenery or a treasured family heirloom. Often we select timeless fabrics and finishes for our largest furnishings and add color through accents, artwork, and smaller details that can be switched out or evolve over time."
Kerrie Kelly, Kerrie Kelly Design Lab