Have you ever found yourself staring at a room in your home wondering how it got so drab, and how you could enliven it? More often than not, the answer is simple: color.
There's just something energizing and wonderful about bringing new and different colors into your living space. But if you're not a professional interior designer, is this easy to do? Where do you even start? For ideas on how to make the process simple and fun, we turned to our uniquely qualified color experts at Fermob, a French manufacturer of innovative and practical furnishings that exquisitely make use of a palette of 24 signature colors. Here's what they had to say:
Brighten Up Your Room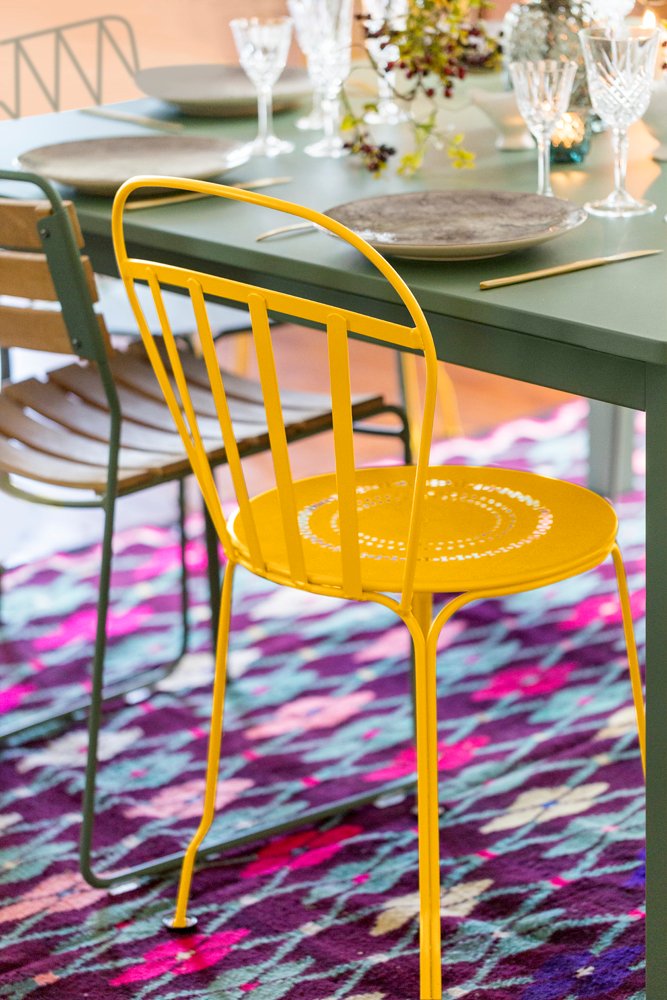 One surefire way to make a room sing is to add some bright color to it. And it's not just about painting the walls, although that's a good place to start. It's equally important to pay attention to elements like chairs, curtains, rugs and pillows. Colors like honey yellows and carrot oranges can add a real visual pop, creating that bright and fresh feeling. Also, be sure to have some design elements with neutral and darker colors so the bright colors pop out that much more.
Bring Nature Indoors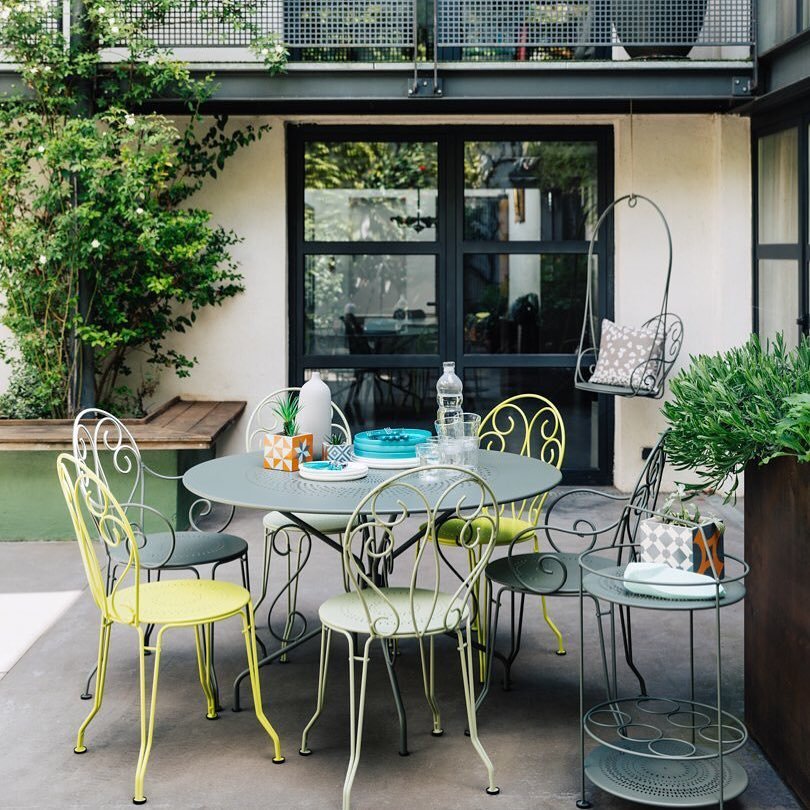 Mother Nature is the world's best designer; there is nothing more beautiful than what is out there in the natural world. Take advantage of nature's color palette and bring it indoors. Our pastel colors–such as willow green, cactus and nutmeg–provide breathing space and soften not only the furniture but everything surrounding it.
We suggest working with different shades of the same color, which will also allow you to combine colors from different color categories. For example, selecting a larger piece of furniture in cedar green and accentuating it with smaller pieces, such as chairs and side tables in willow green and cactus will create an almost ombre green color scheme.
Mix and Match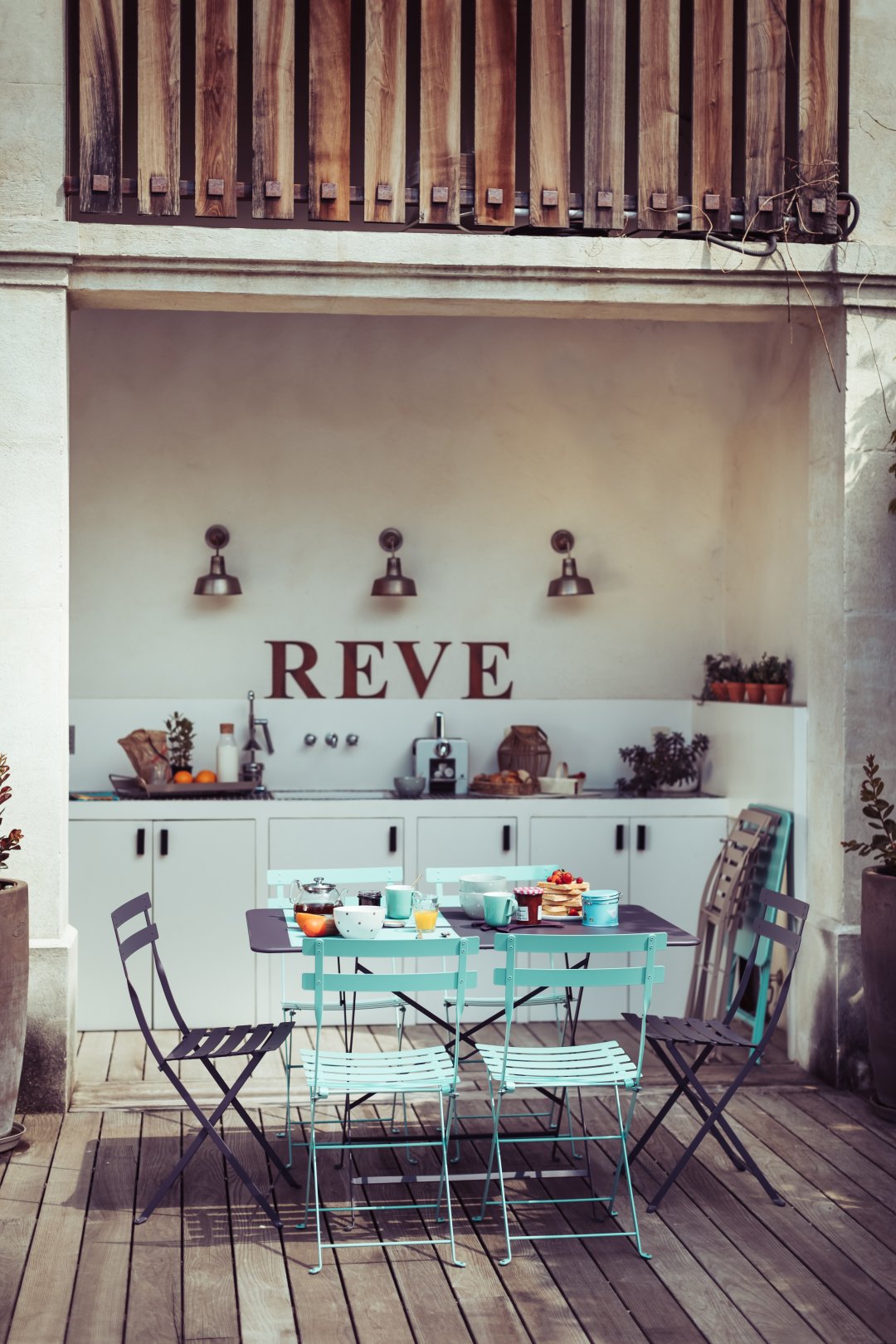 If you're stuck in the mindset that you have to stick with specific color rules in order to have a cohesive design theme within a room, think again. Mixing and matching colors from wide ends of the color spectrum is not only okay, it's highly recommended. Contrast provides visual interest. While you definitely want to take a less-is-more approach with this, a good place to start is by countering big, bold patterns with areas of solid color or neutrals. For example, you could mix and match colors from our Bistro dining collection with a neutral kitchen.
Manage Your Mood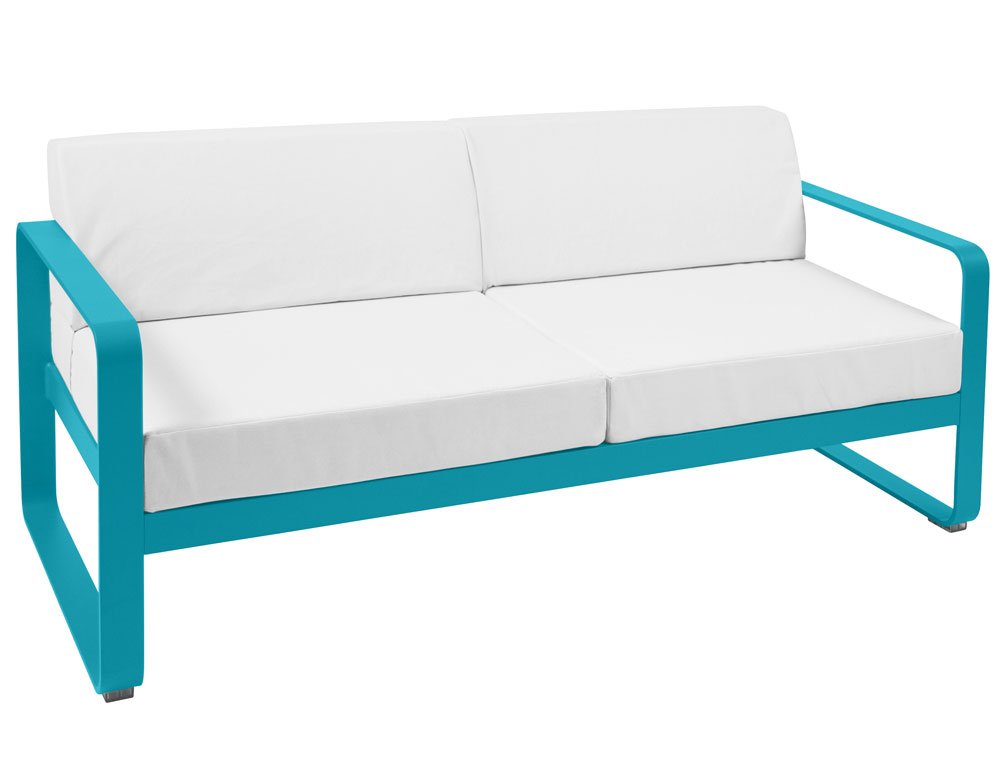 If you're looking to achieve a feeling of peace and tranquility (who isn't?), then consider a monochromatic or analogous color palette. For this, the Hawaiian Islands are a great place to draw inspiration. Blue ocean waters, lush green hills and pale blue skies make for a classic analogous color scheme and is ideal for a small dining or reading nook.
To create an aquatic color palette, we recommend pairing turquoise with lagoon blue and linen. A great starting piece to create your aquatic oasis is our Bellevie Low Sofa in turquoise. The bright frame is softened by a linen-white Sunbrella cushion (that's also an exclusive Fermob color and pattern)!
Contrast Colors and Design Styles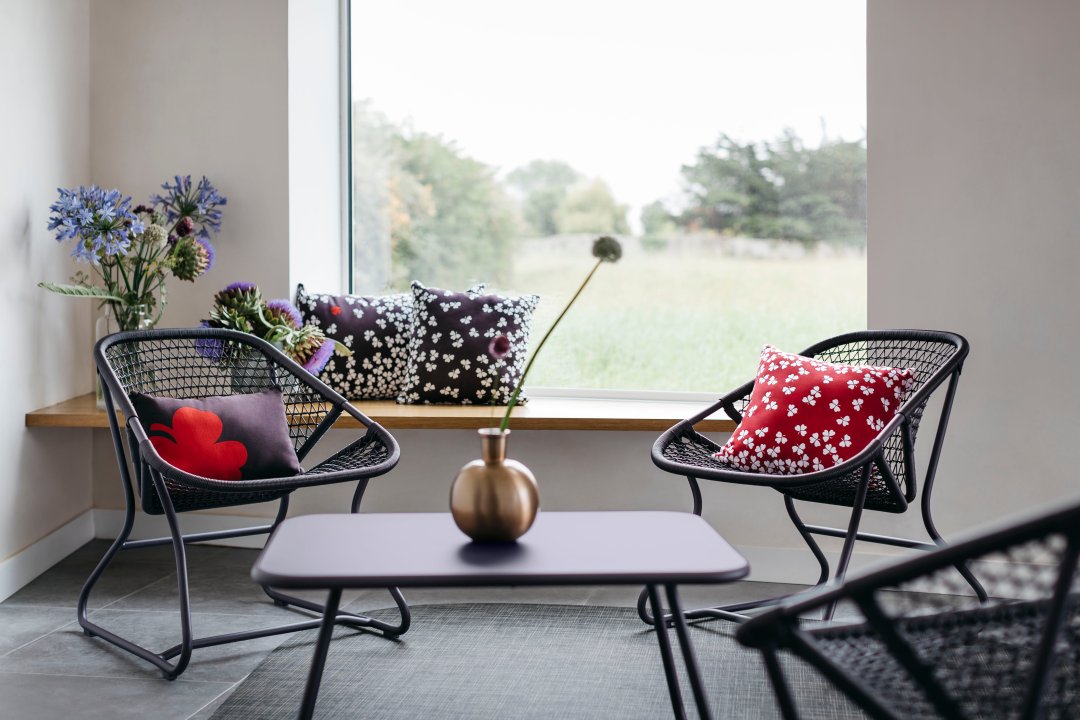 There's no easier way to add visual interest to a living space than with unique designs elements and accents. Bright, contrasting and unusual colors make a bold statement within a modern room. Make use of pillows, wallpapers, vases and exotic decorations in black, red, yellow, green, blue, purple or gray colors. Adding these small elements, like our floral Trefle blanket or cushion, to a room that is minimally furnished is a simple way to add contrast to the space.
Color is the single most important element in your interior design toolbox. Use the tips above to help you get inspired, get creative and use color in the most wonderful ways to enliven your living spaces.