The spring show of the biannual High Point Market in North Carolina just wrapped, and we're here to tell you all about what interior trends to expect this year. As one of the largest home furnishings industry trade shows in the world (with an international influence and presence), it's the place to be when it comes to evaluating home trend forecasts. Big players and niche brands alike got to showcase their dynamic visions for the year, complete with the latest innovative designs and prototypes that introduce a new, refreshing take on the latest design trends.
Durable, Luxe Fabrics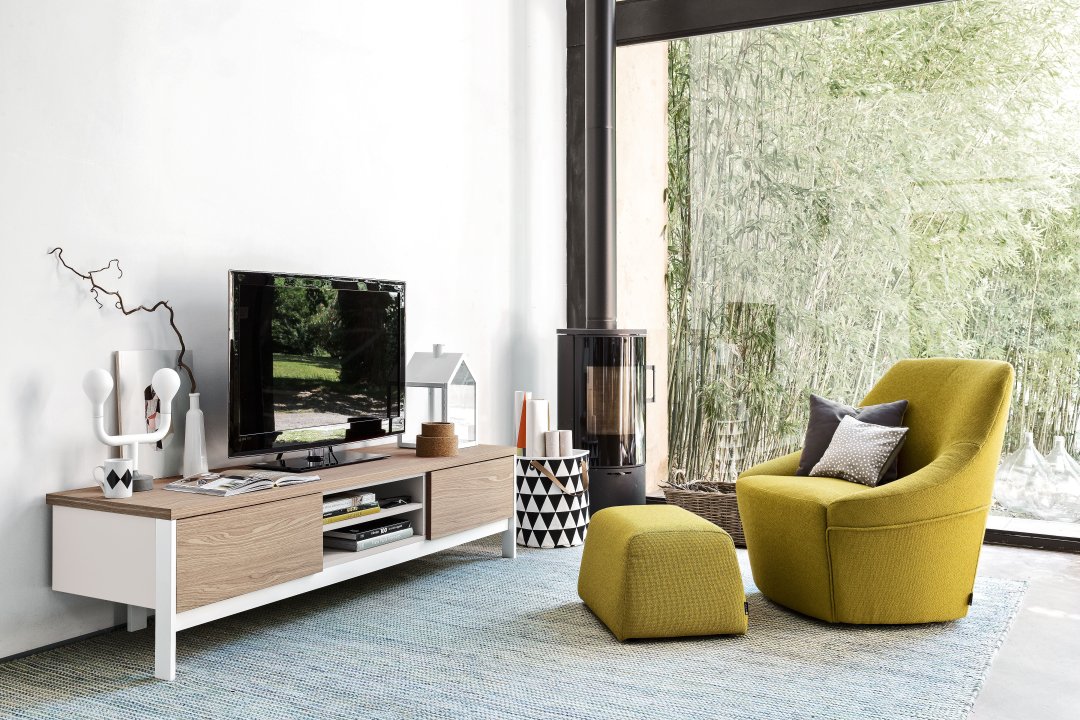 We're seeing sensible materials that are engineered to be durable and functional, and certainly not lacking in style. With modern furniture design comes modern upholstery and other materials. This trend of vibrantly colored, luxurious fabrics that are also resilient and resistant to weathering will surely be a hit with many.
This convergence of technology and mindful design is on display in the Alma Swivel Armchair (shown above), which has a woven polyester blend fabric upholstery and cold-cured polyurethane foam filling. With thoughtful materials in mind, designs like this take longevity into account–and we're certainly not minding this trend if it means superior, long-lasting quality in the furnishings we love.
Warm Neutrals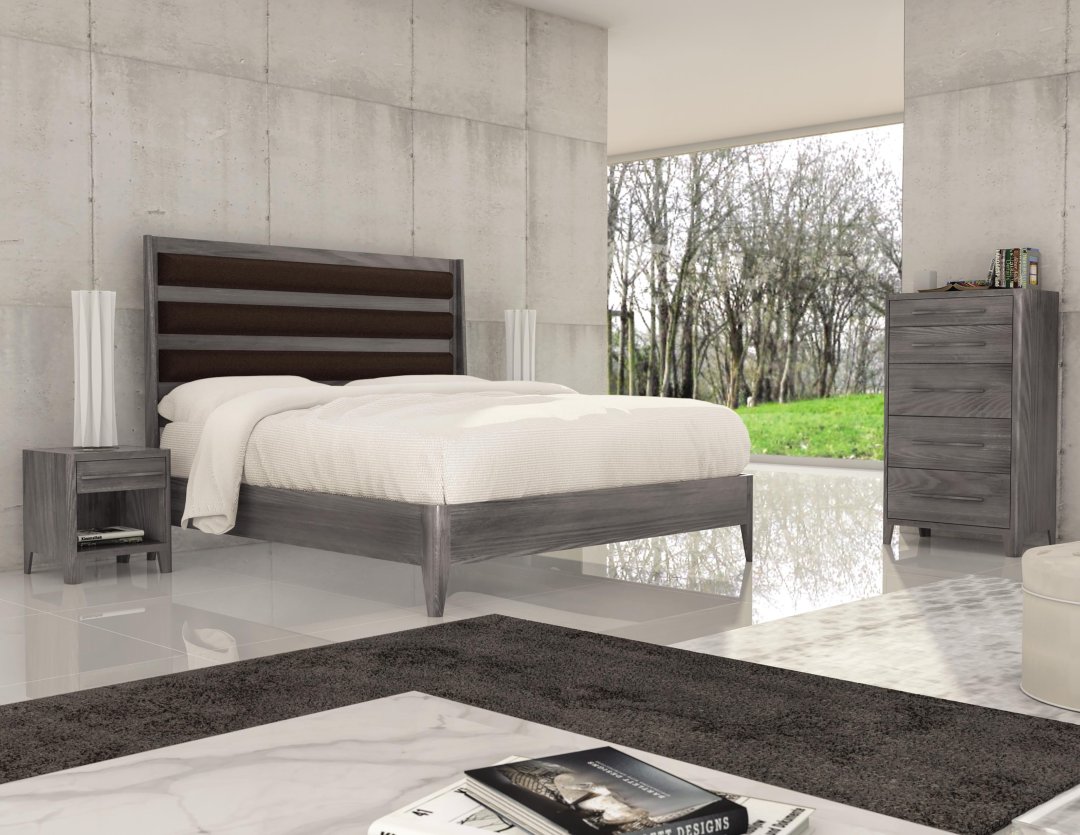 Greys and neutrals are definitely well-loved these days, and they continue to have their moment this year–but there has been a general shift from the cool, steely greys of modern minimalism to more earthy neutral hues. Warmer earth tones really bring out the natural beauty of wood, and this modern spin on a more traditional material is quite refreshing. It's even better when paired with different textures or mixed materials, like woods with fabric or metals.
Fun Color Blends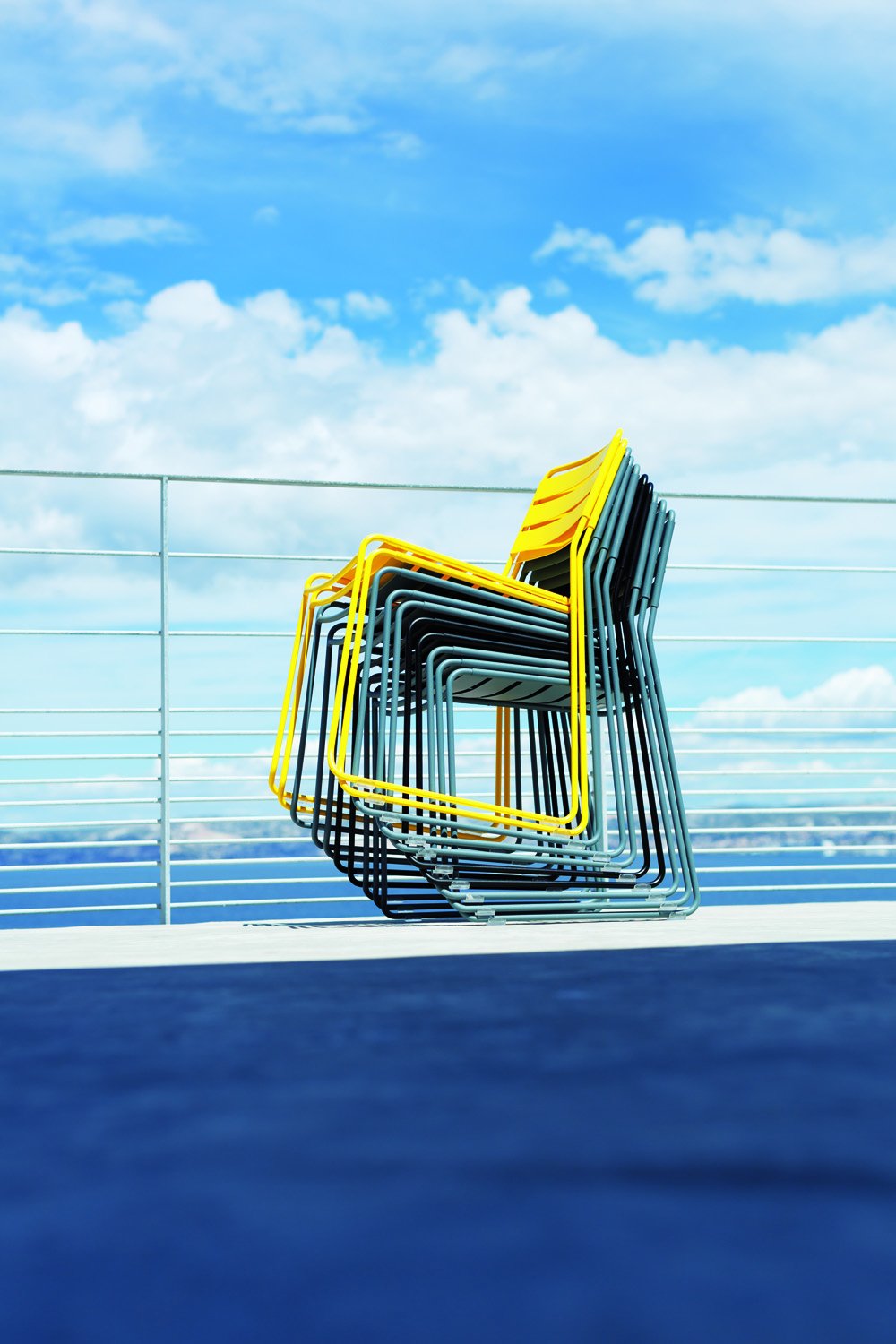 On the other end of the spectrum, it's all about the unexpected color combinations that manage to look fabulously intentional and effortless. We saw intriguingly mismatched yet cohesive pairings that pulled this off splendidly–like dining tables with chairs in a complementary color palette.
The summery color combination of yellow, green, and dark blue appears especially on-trend this year. This colorful, whimsical group of colors works particularly well with light and airy outdoor furniture designs, and we predict it'll be well-loved long into the summer.
Tiered Table Groupings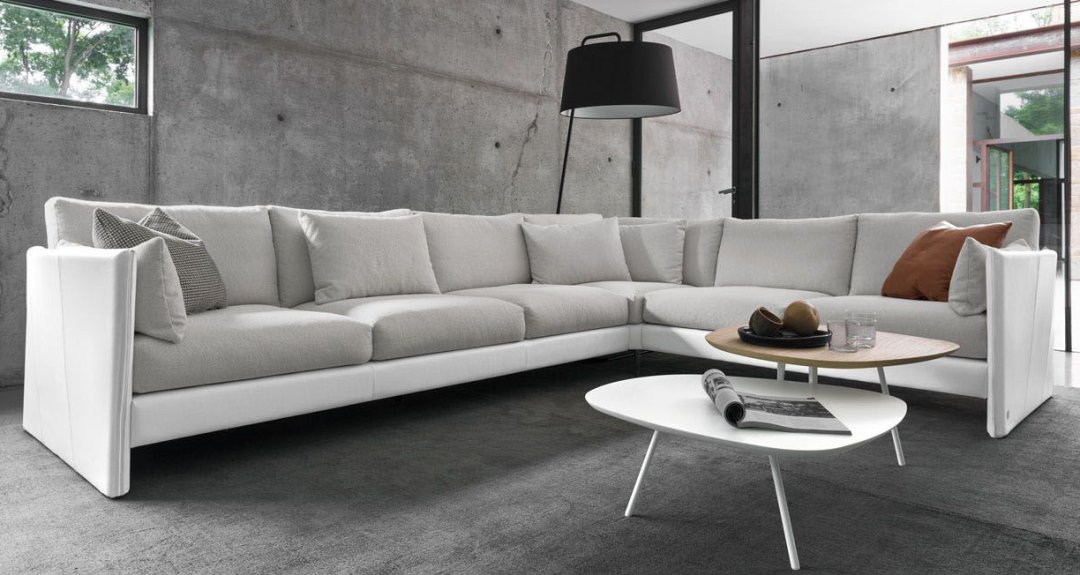 Can't commit to just one coffee table? You're in luck. Fans of configurable and customizable designs will love the trend of tiered table groupings. These tiered silhouettes of mismatched heights are perfect for livening your living room's decor. Intersect and overlap two or three coffee and side tables together in varying sizes and finishes (or find a single coffee table design with surfaces at multiple heights) to add a little diversity and architecture to your living room.
Dual Purpose Pieces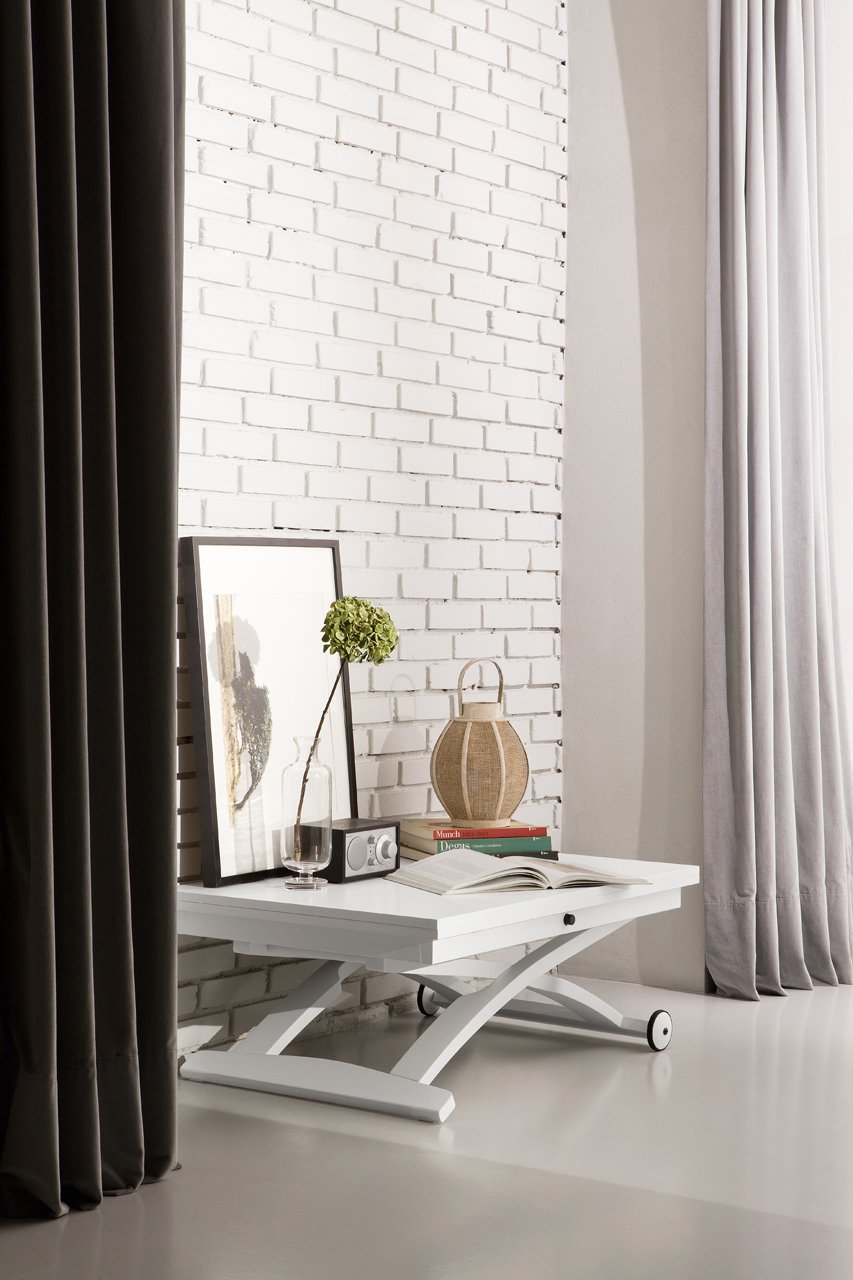 Dual or multi-purpose furniture doesn't have to be completely utilitarian, and we definitely don't mind home furnishing brands taking on the challenge of creating beautiful, modern pieces that are adjustable or configurable. It's a welcome trend, as life in smaller spaces is a reality for many.
Pieces like the Mascotte Table, which not only extends the tabletop width but also the height, effectively redefine the classic extension table. It can be your coffee table one day, and a dining table for six the next night. Gamechangers like these are sure to be a welcome addition for apartment dwellers and homeowners alike, and we look forward to seeing more innovations like these as the year goes on.
There will be many more new pieces available throughout the year to help you get these trending looks. But there are also plenty of designs available now that will do the same. Get started on your new 2018 furniture look here.