When it comes to figuring out what size light you should choose, we can spend all day lending pro tips to make your decision as easy as possible. But if you are more of a go-with-the-flow type of person, it's all too tempting to throw out the rules of scale, clearance and spacing in favor of a more organic decision-making process. So instead of going for the perfect-sized fixture, start to envision something with a real presence: an oversized light fixture. We have rounded up 5 of our favorite installations to inspire your next larger-than-light project.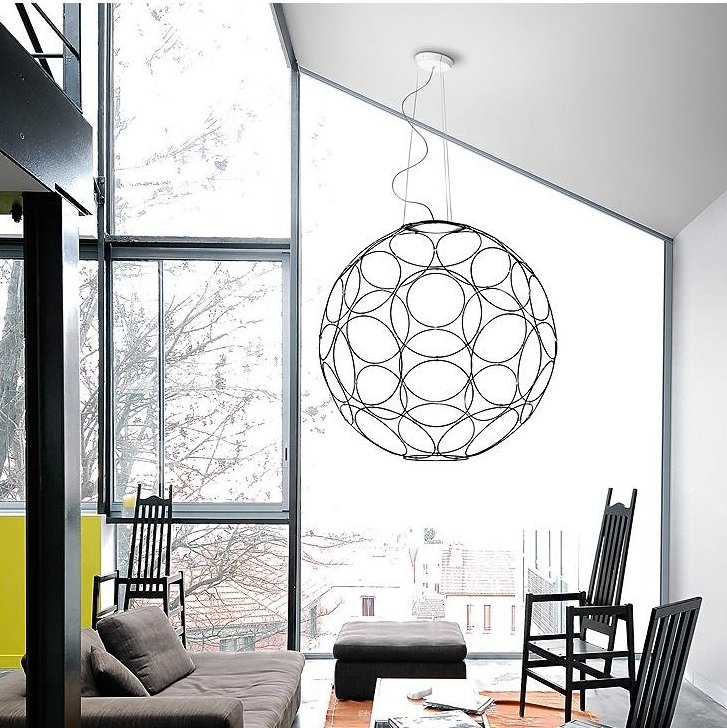 Can a design be imposing and subtle at the same time? This pendant from Fabbian seems to think so. Its size alone manages to take up a generous amount of space, but due to the transparency of its structure, this pendant adds a lot of spatial depth without feeling dense or overbearing. Additionally, this fixture does not obstruct the amount of light that floods through the windows, leaving the room to feel as open and airy as the fixture does.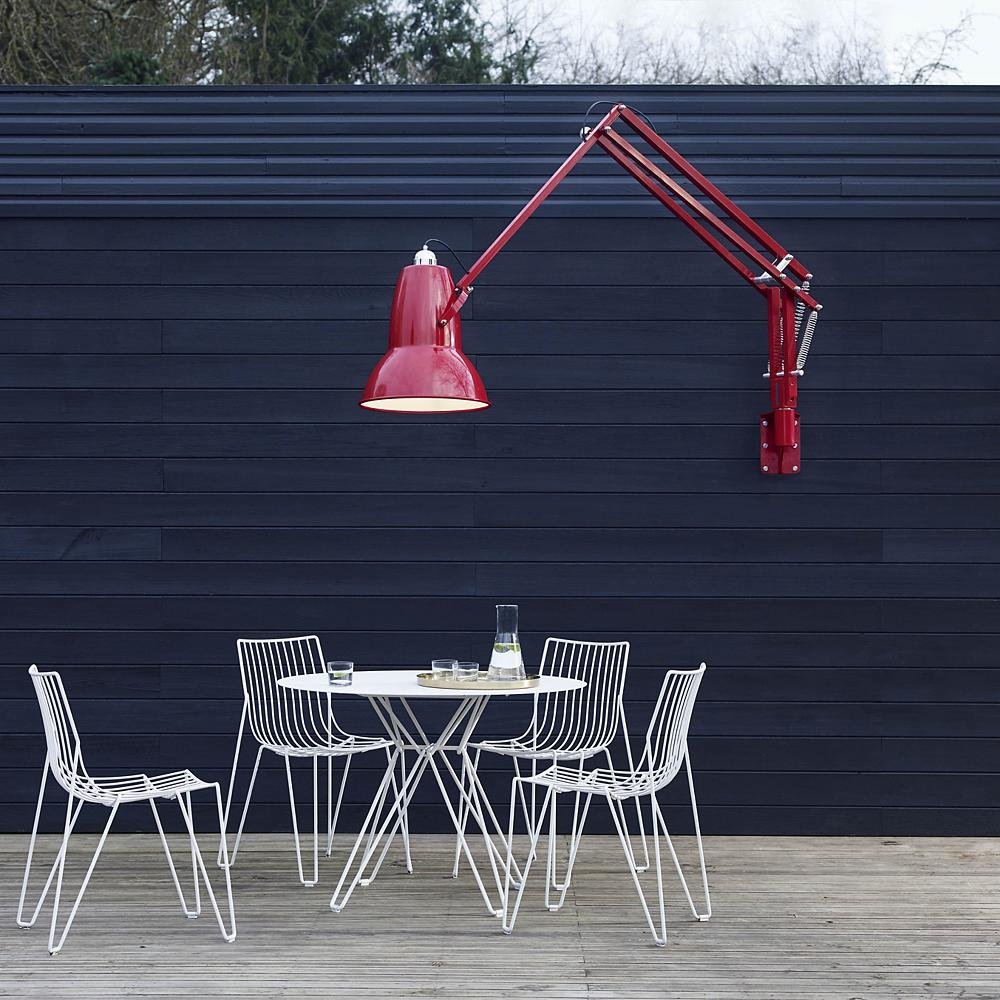 Now that's a big wall lamp. The classic British design by Anglepoise has been supersized to absolute perfection, making this a dramatic outdoor installation indeed. We love this fixture because in reality, its size is quite superfluous, but that is what makes it a special piece of design. Due to the magnitude of its size, this design is the only decoration needed for this outdoor patio.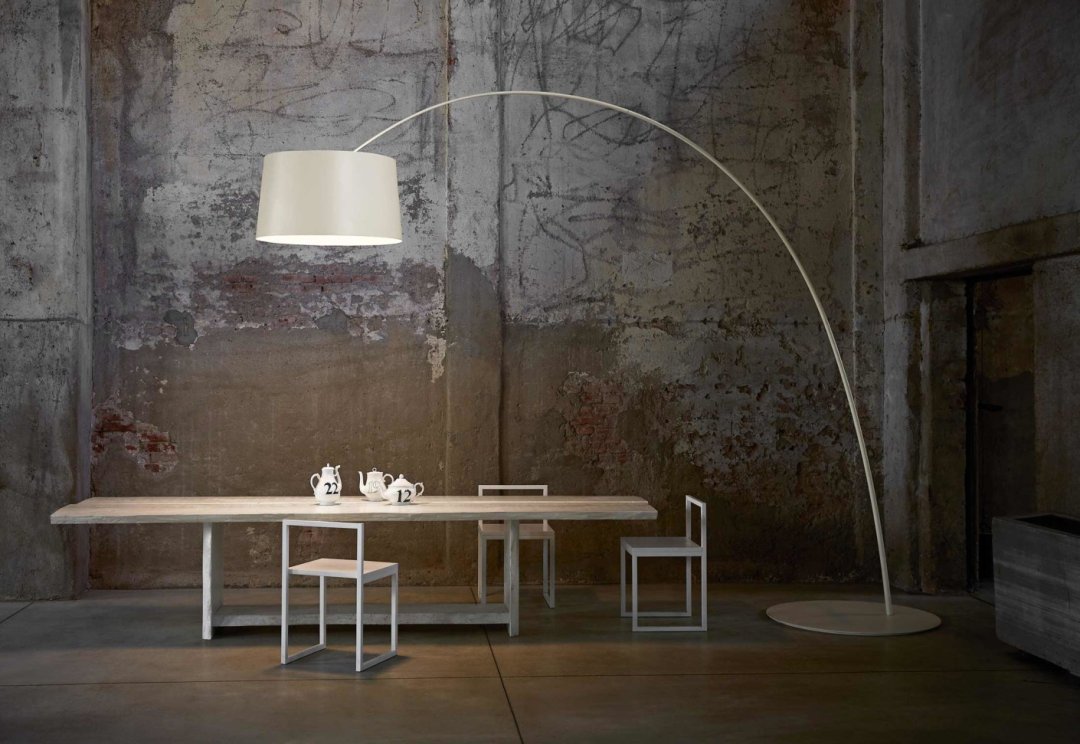 This is an arc lamp that takes its designated function to the next level. The reach of this design is an impressive feat on its own, and the arc is so intense that it dwarfs the dining table and chairs beneath. The only obstacle would be to find a room big enough to hold this enormous structure.
The best way to add some luxury to a master bathroom is with a chandelier outside of normal proportion. The fireplace might make the space feel regal and formal, but the significant size of this industrial/crystal design is what puts this space over-the-top with class.
These table lamps may take up quite a bit of space, but they definitely succeed in making a clean statement for this bright living room. When accessorizing a buffet table or console, opt for large table lamps such as these to fill the surface while also adding some much needed light. The fact that they are mostly made of clear glass also helps to temper their large first impression, feeling overall transparent and unobtrusive to the room.
All in all, upsizing the scale of your lighting is a great way to make an impact in a space without taking it over. So don't be afraid to go big when you go home.