Cheetah is the New…California Cool.
Style guru, avid traveler and hostess with the mostest, Alicia Lund of Cheetah is the New Black is a blogger/influencer who lives true to her personal style. Self-described as "classic-meets-bohemian," Lund's style embodies that covetable California-cool-girl aesthetic that is both laid-back, yet refined, but most importantly: effortless.
Originally from Northern California, Lund spent some time in New York City a few years back, absorbing the design, fashion and culture that that city has to offer. She even landed the dream job of a fashion and accessories editor at Elle.com, undoubtedly influencing her style that has followed her back to her roots here in California. Now living locally in Sacramento, CA, we caught up with Alicia to discuss her blog, Cheetah is the New Black—which in of itself is such a great name!—as well as her recently remodeled backyard, which she collaborated on with her fans (including me!) here at Lumens.com.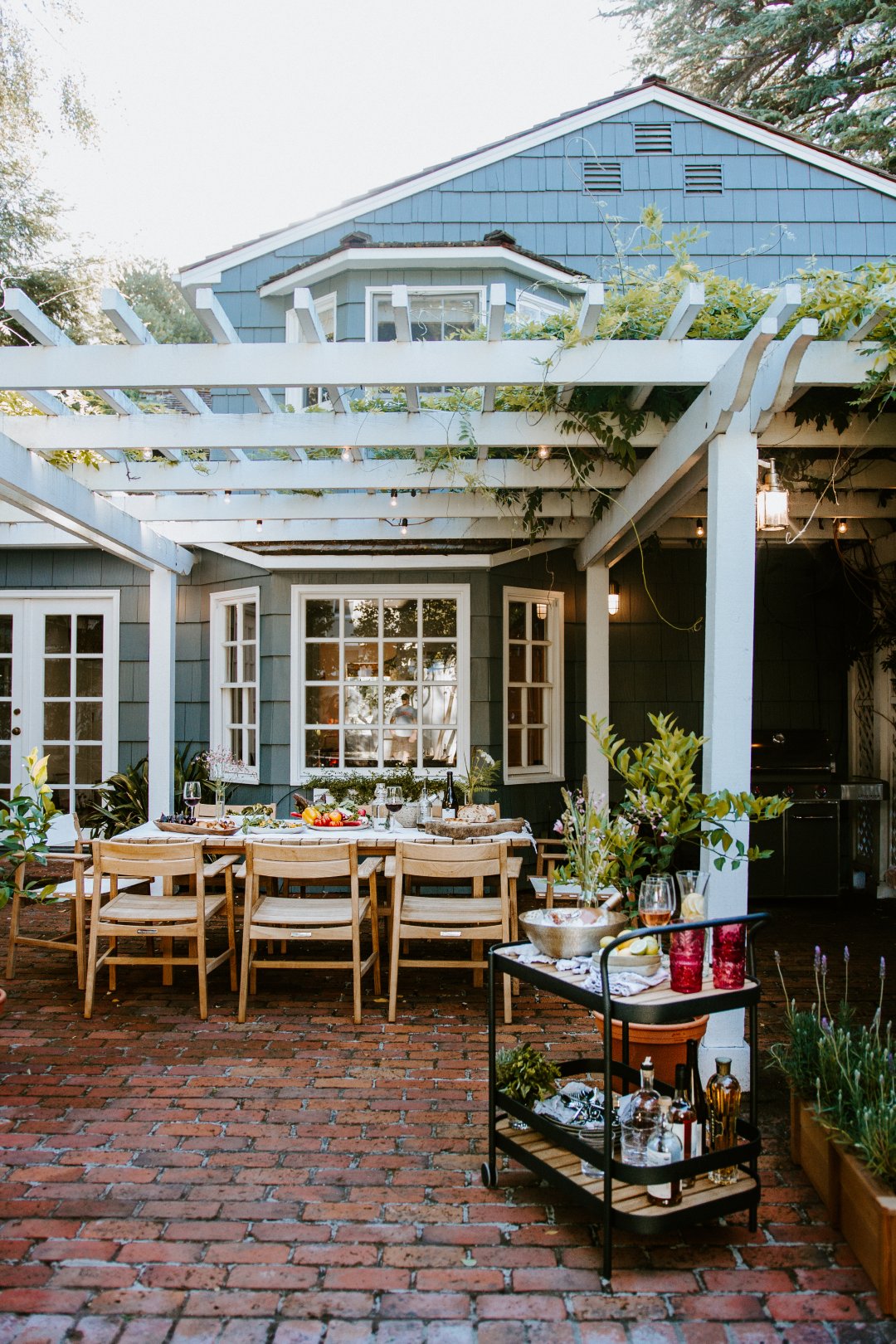 Tell us a little about your background. How did Cheetah is the New Black get started?
We moved to Sacramento 4-and-a-half years ago from New York. We were there for a couple of years, while I worked at Elle Magazine as the fashion and accessories editor.  When we moved to Sacramento I helped open a women's shop in Chico and acted as their buyer.
I started the blog back in 2009 when I was living in San Francisco, just a couple years out of college. My love of style and photography was definitely encouraged by my husband—he kind of came up with it [the name of Cheetah is the New Black]. I was wearing a lot of cheetah print at the time. Style should be fun, fashion should be fun and it [cheetah print] is a classic, but something fun.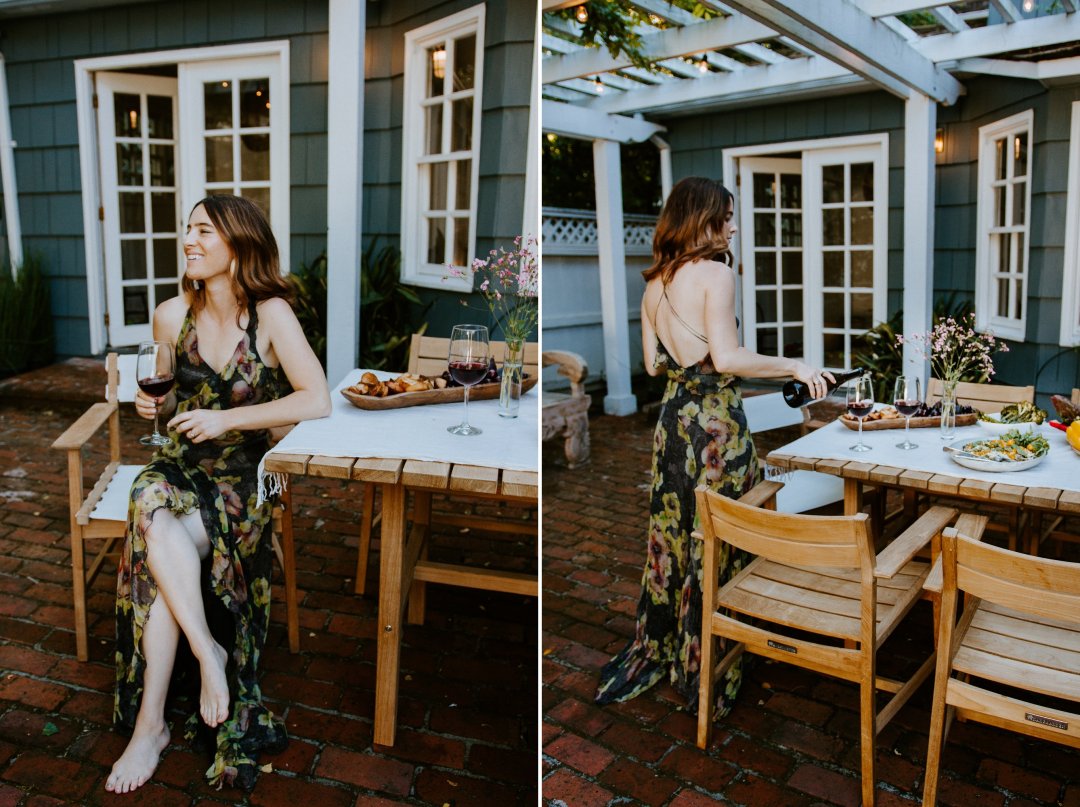 You describe your personal style as "classic-meets-bohemian-style." How does that style manifest itself in your brand of home décor, fashion and design?
My style is fairly classic. It's very California and it's a lot of denim and easy pieces. Effortless is what I mean by Bohemian; naturally that has evolved into my home décor space. Nothing too precious or stylish or formal. I love pieces that tell a story. Furniture is found from our travels. Nothing too fussy.
Speaking of travel…we love that travel is a big part of your blog. How have the places you've lived in and visited influenced your approach to design?
I love to travel, I find inspiration often when I am traveling, and it especially helped us when we were remodeling our house. In New York, I fell in love with all the classic black and white schemes in the restaurants and in the little hang out spots. I wanted to pull that into my own home. I love pieces and homes that tell a story.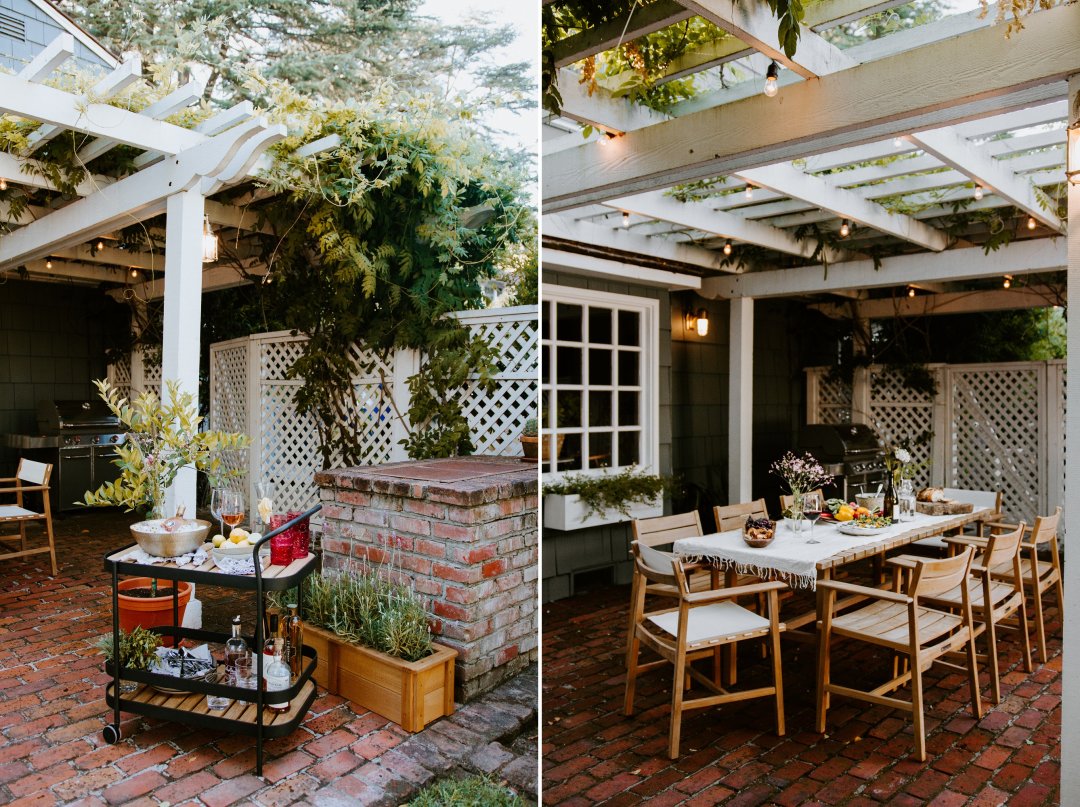 "When it comes to décor, I really know what I like. I just browse and the pieces that I like instantly stand out—I gravitate toward the pieces that speak to me."
Which brings us to Alicia's latest project: her dreamy backyard she describes as a "jungalo."
We hear your latest home project has been remodeling your backyard. Is the finished yard just how you envisioned it? 
It's still a work in progress; we just added-in lots of plants and greenery. We're going to add or remodel a little side patio and add a lot more greenery to that space there. We added two little lemon trees that kind of flank the pillars and more greenery. Just trimmed back a bunch of stuff. But kind of kept what was growing there. There's so much history to the plants and trees.
How did you go about choosing the furniture pieces and accessories for your yard? Since you specialize in entertaining, I expect you had a flow in mind when choosing and arranging these pieces?
There are so many good options on Lumens.com, the table that I chose just fit my aesthetic perfectly. And I'd been wanting a new outside dining table. It's everything I envisioned and wanted. I have it set up for six, but there are additional chairs. It's perfect for me because I love having a couple of couples over here.
It's a small backyard and patio. I have another little lounge chair. So, I was pretty much needing a new outdoor dining space. I also chose a bar cart, so that I could have a little bar station set up for people needing to refill and set up the cocktails.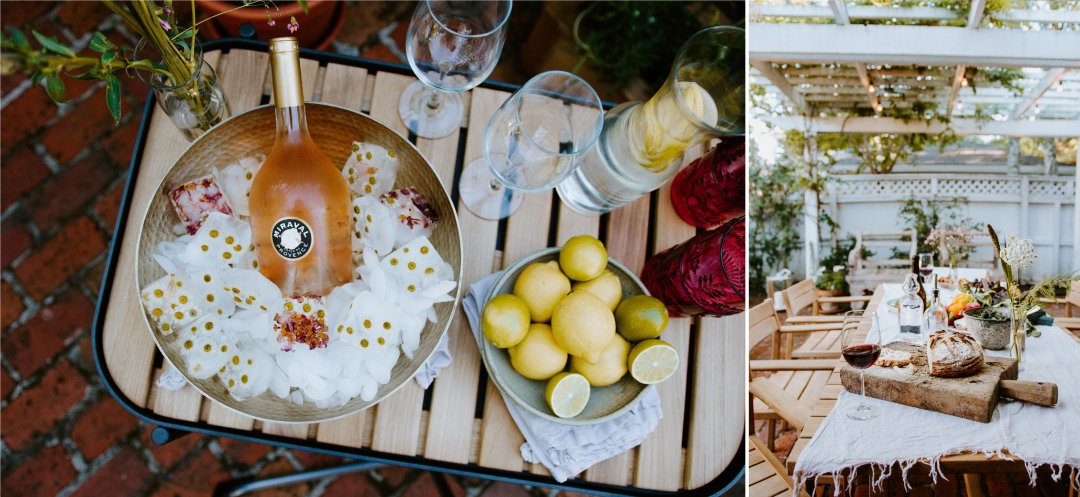 "I'm always hosting and eating outside. I love having friends over—especially a couple of couples—and it just feels like a cozy little estate now!"
Lund chose the Djuro Outdoor Dining Collection from Skargaarden, which has a natural look thanks to its predominantly teak wood framework. The Roll Bar Trolley from Cane-line coordinates with the other teak furnishings and, with its matte black frame, adds a light industrial touch. One thing we instantly noticed was the casual nature to this outdoor dining room, with lounge pieces and entertaining touches throughout the design.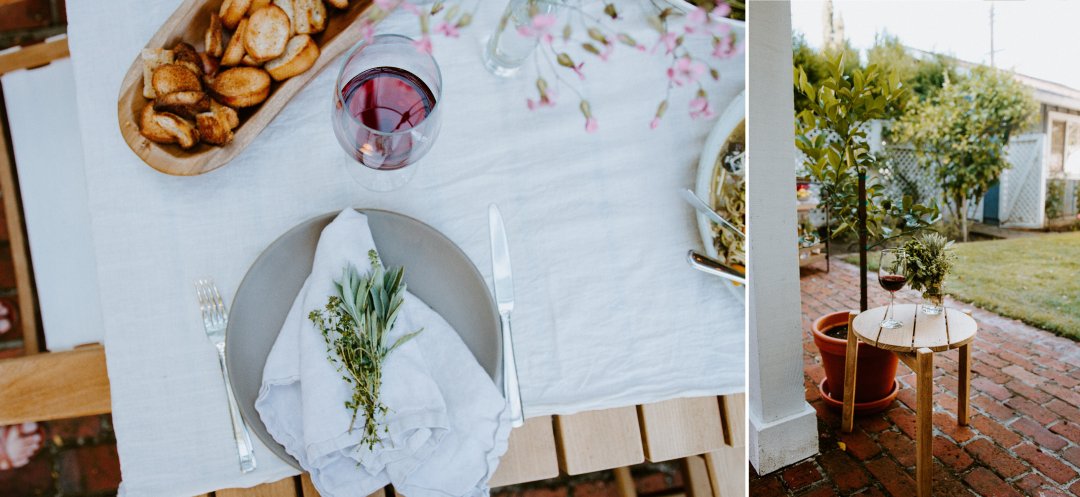 Do you have any advice for our readers who are approaching a similar project?
Pull inspiration from your own personal lifestyle. Have a feel for what you really need, and then start browsing for the pieces. I think it's better to invite your lifestyle into your search first to find out what your space really needs.
See what we mean? Effortless. We can't wait to see what Alicia does next with her space, but one thing is for certain, Cheetah is the New Black keeps it California cool…even in the Sacramento heat. See more about how to get Alicia's look here.