Is your style getting stale? When you come home, do you have to stifle a yawn? As nice as it was then, the amazing interior design you came up with a couple years ago feels old and out of style now. So how do you get back that warm, loving feeling?
The energy that flows through your interior space can start to dip once familiarity sets in, and in turn can start to affect your mood as well. With fall settling in, and more time spent indoors, there's no better time to reboot your style and freshen things up with a bit of "feng shui."
Here are six tips to revive an existing space and make things feel new without spending too many dollars.
Focus on the Layout
If your goal is to optimize the flow and energy of your space, your first priority should be to find the best layout. Regardless of whether the room is big or small, there are plenty of ways to achieve an open and welcoming arrangement. All spaces should have an easy and straightforward pathway, with things arranged around a single focal point. If you're bored with your space, find a new focal point and move things around accordingly.
Give Your Furniture a Facelift
Take a good look at your furniture and study the details. Are there any elements of style that seem outdated and old-fashioned? If you find your furniture blah, old feeling or too uniform, consider applying decorative paint or installing new hardware to give it new life. Or perhaps you find your look too disjointed and chaotic. In that case, consider stripping and refinishing painted furniture to reveal its organic, rustic roots. Choose a wood stain that works well with the flooring, or a single paint color for all the furniture in a space.
Add a Few Plants
Indoor plants are a great option if you're looking to liven up energy that's gone stagnant. Plants add texture to the foreground and background, and bring an element of life to dark or dull areas. Healthy green plants also complement just about any color theme and naturally bring a sunny disposition to an atmosphere that may otherwise feel stale. Don't be afraid of getting a little creative, and maybe even bring in a larger plant for sculptural focus.
Think About New Textures and Patterns
Dull, plain colors in every corner of the room? Then think about filling those blank canvases with a textured wall tapestry or wallpaper. Wallpaper especially has a talent for reinventing old spaces. A new visual background creates a new air about the room and forces the room into a new perspective. You'd be surprised how changing something so ordinary can make the room feel fresh and new.
Throw Bolder Color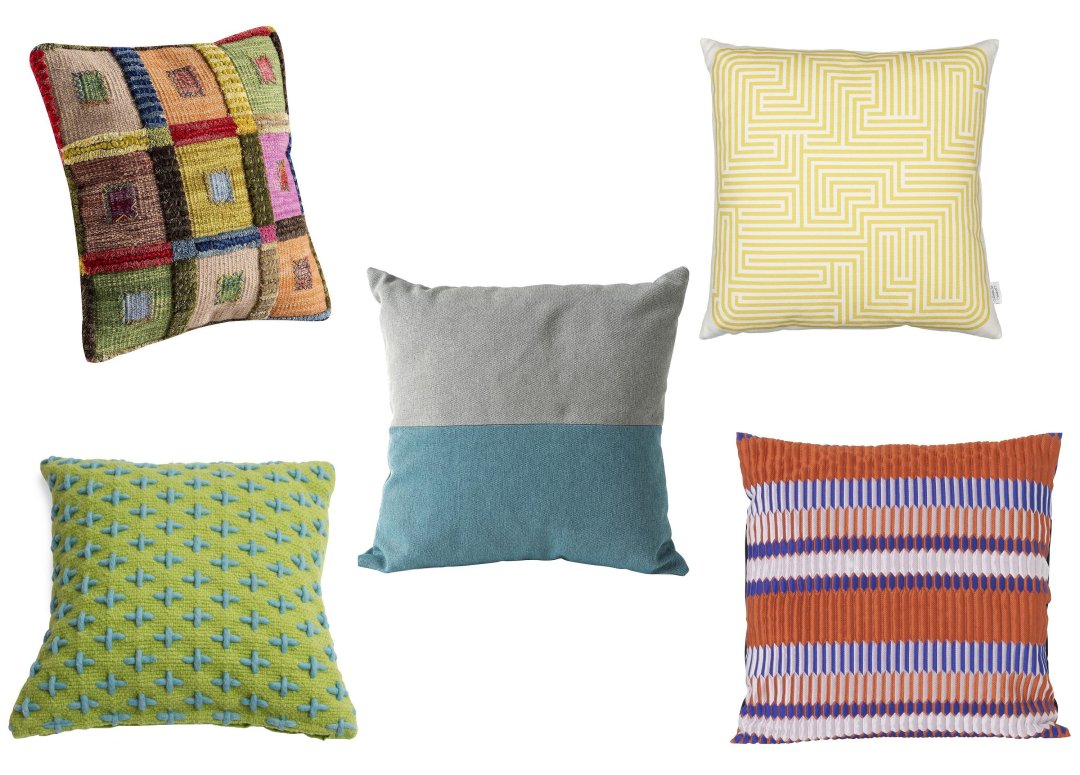 If you don't want to paint or wallpaper the walls, instead try adding bold colored pillows on sofas and beds. Pillows are good to invest in, as they brighten up the couch and are easy to change up. Deep reds or fluorescent greens add beautiful touches to their respective color-wheel companions. Earthier tones mesh well with the grayer fall and winter seasons.
Hang Your Things Up
Hanging pots, hanging string lights, hanging clothes—hanging things up and keeping them on display has become a popular Pinterest trend, and to be honest, it's not a bad idea. Hanging things helps compartmentalize your space without having to invest in cabinets or bigger closets. And you'd be surprised how nice-looking clothing, as well as some wall décor, can make the space look younger and more interesting.
Don't be afraid to get creative with ideas you've been saving. The best time to experiment with self-expression is any time—it's all about the way you artistically present your space. You are your own stylist, so create an interior that fits with your comfort level and says what you want it to say about you. And remember, change things whenever you feel like you need to; your interior is a reflection of your tastes and interest. So make sure it makes you feel good!