There's no way around it: the annual heat wave is well underway. That usually means turning your ceiling fan up to the max, along with any other attempt to beat the sweltering temperatures.
You probably don't give your ceiling fan a second thought until the weather gets warmer. So chances are it might not be as current as the rest of your well-designed home. Ceiling fans have been modern in both design and function for a while. But now they are trending toward a more adaptable type of style, one that can meld with all manner of interior and exterior spaces.
For example, the modern ceiling fan is turning to softer, more naturalistic blades and warmer finishes. And they're becoming more multi-purpose–ranging from highly decorative to functional space-savers–and uber energy-efficient to boot. Read on to see how to bring your ceiling fan up to speed with the latest design trends.
Weathered Look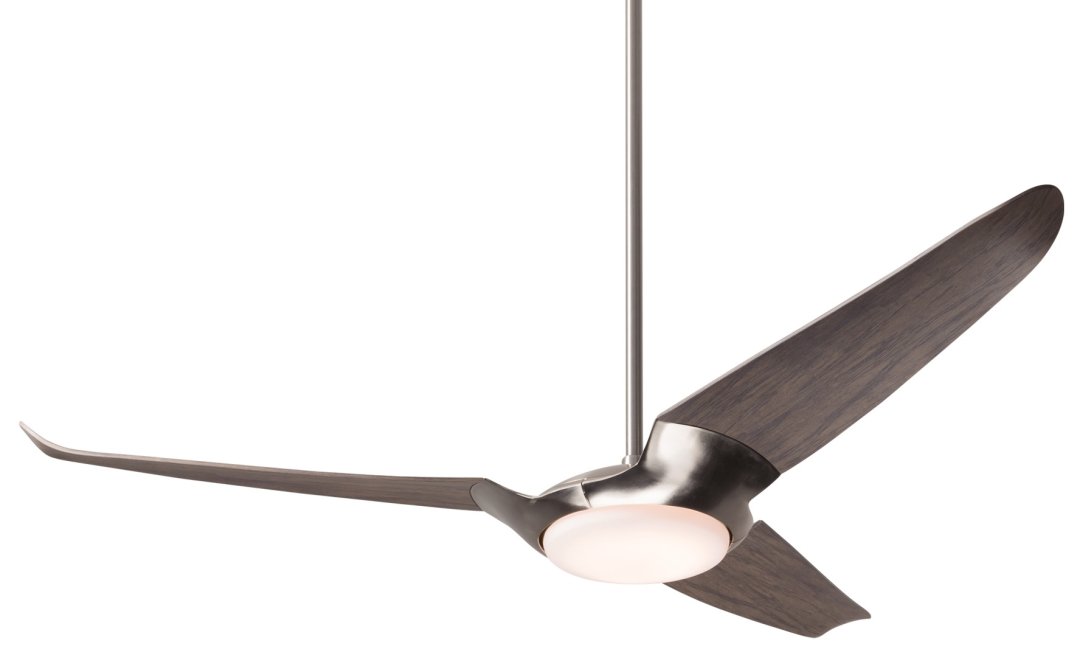 With a variety of softer finish options and silhouettes, modern ceiling fans can be incorporated as a beautiful design element that also happens to be functional. Weathered wood finishes and pale color combinations lend ceiling fans a laid-back, coastal vibe that can go both indoors and out. Additionally, with more matte finishes in this category, the ceiling fan becomes less flashy, as opposed to a more contemporary style in glossy metal finishes.
Multi-Purpose Décor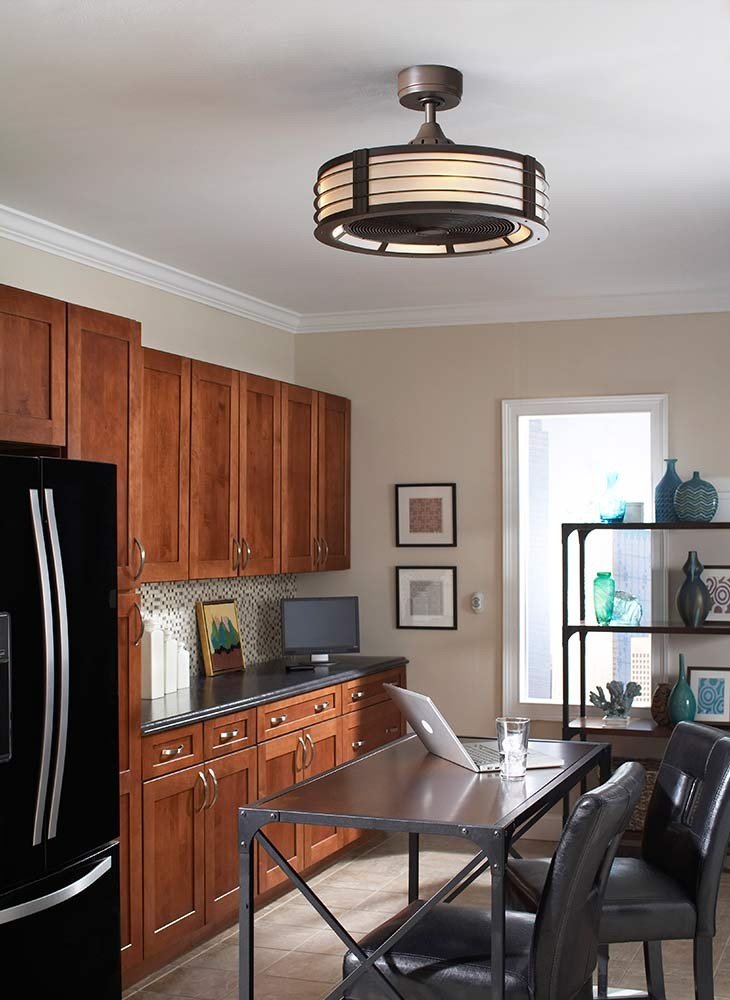 Who knew that the "fandelier" trend would take off like it did this year? More than just having a fun name, ceiling fans that take on the shapes of chandeliers and pendants are a very clever design solution. They serve multiple purposes: cooling down interiors while also providing illumination a la a traditional chandelier. They are also great for rooms lacking in height or depth.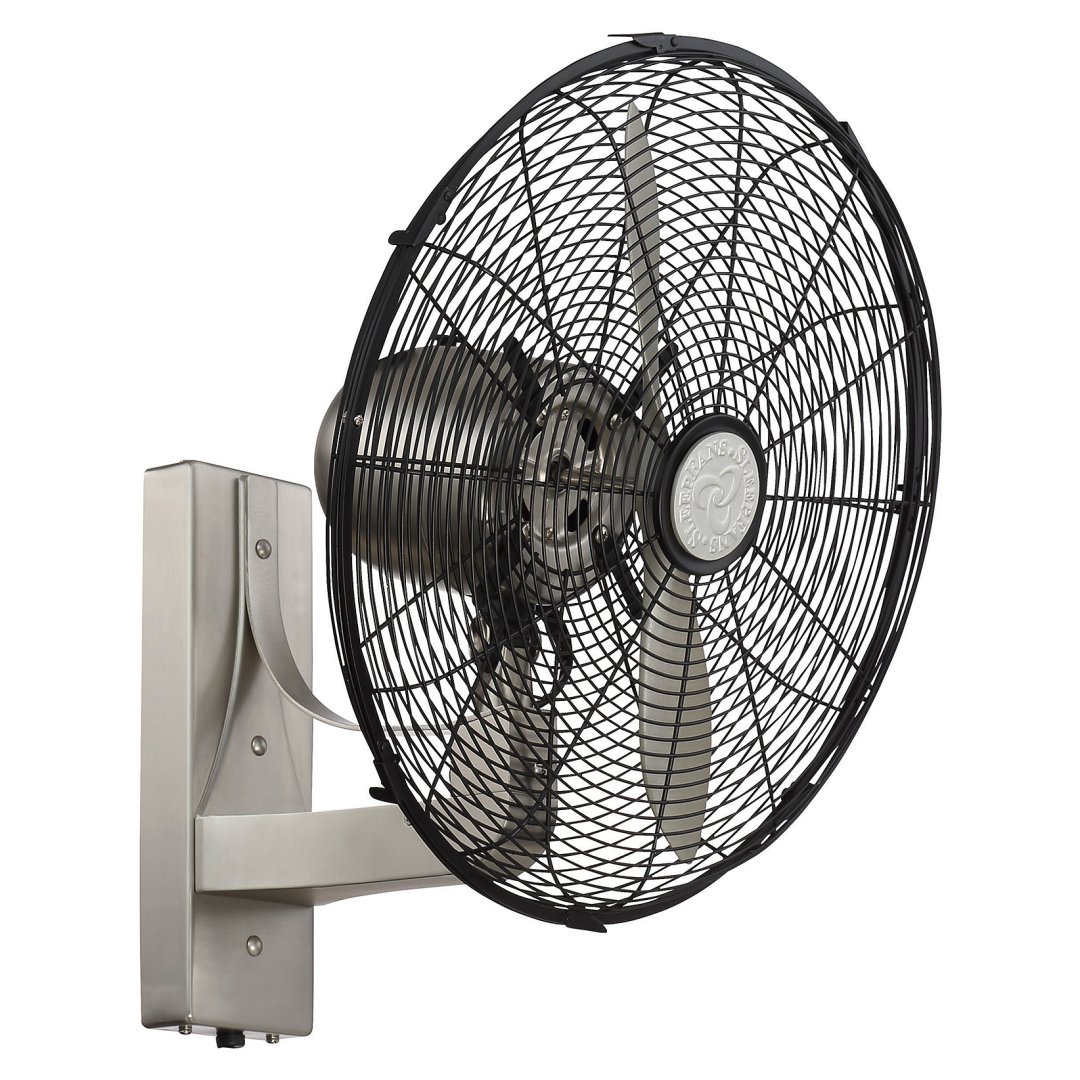 In a similar spirit of cooling down limited-sized spaces like the fandelier, smaller oscillating wall fans are also having their moment. To be more specific, these handy breeze machines are commonly rated for outdoor use. This makes them perfect for circulating air in covered porches, where air can easily escape. With a smaller size and turn radius, plus close proximity to the wall (which acts as a kind of backboard for the circulating air), wall-mounted fans serve a much-needed purpose for the summer months.
Warmer Finishes, Cooler Spaces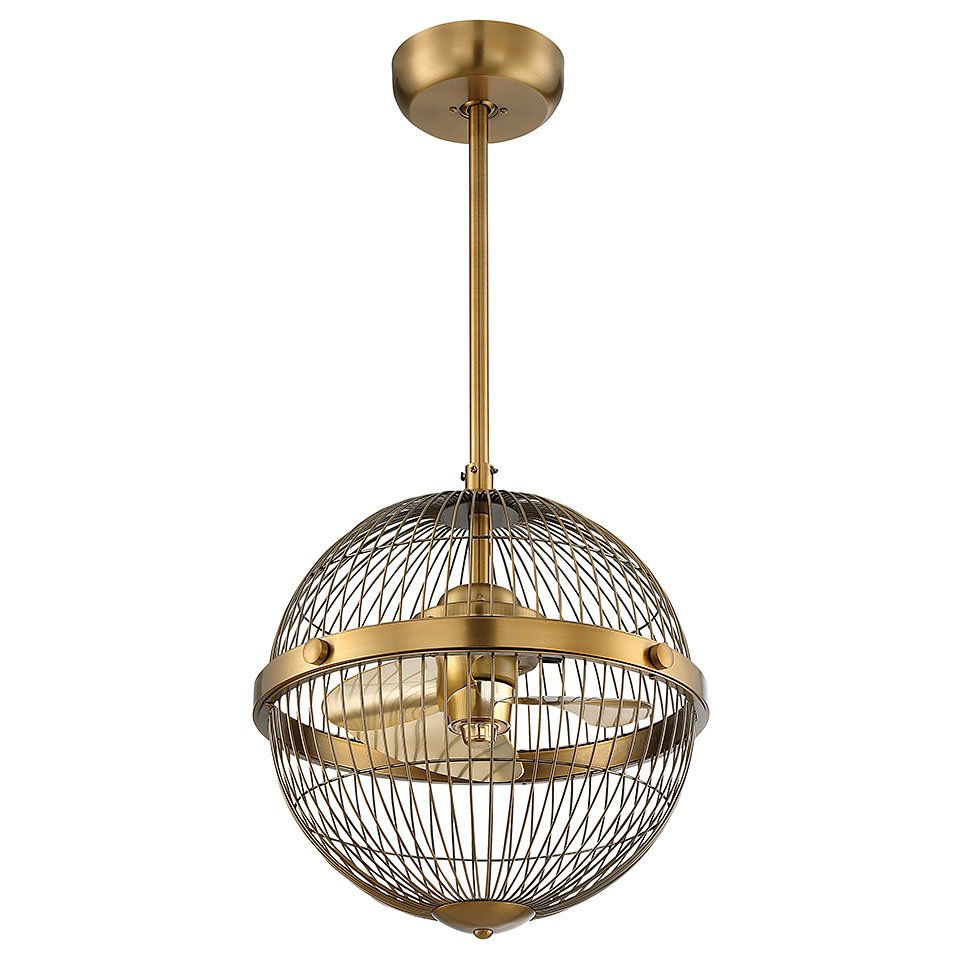 There's that fandelier again. But this unique fan style also showcases the trend toward warmer metal finishes. With many antique brasses and bronzes to choose from, modern fans are given a subtle ornate quality that can feel nostalgic or blend right in to a modern space.
Powerhouse Fans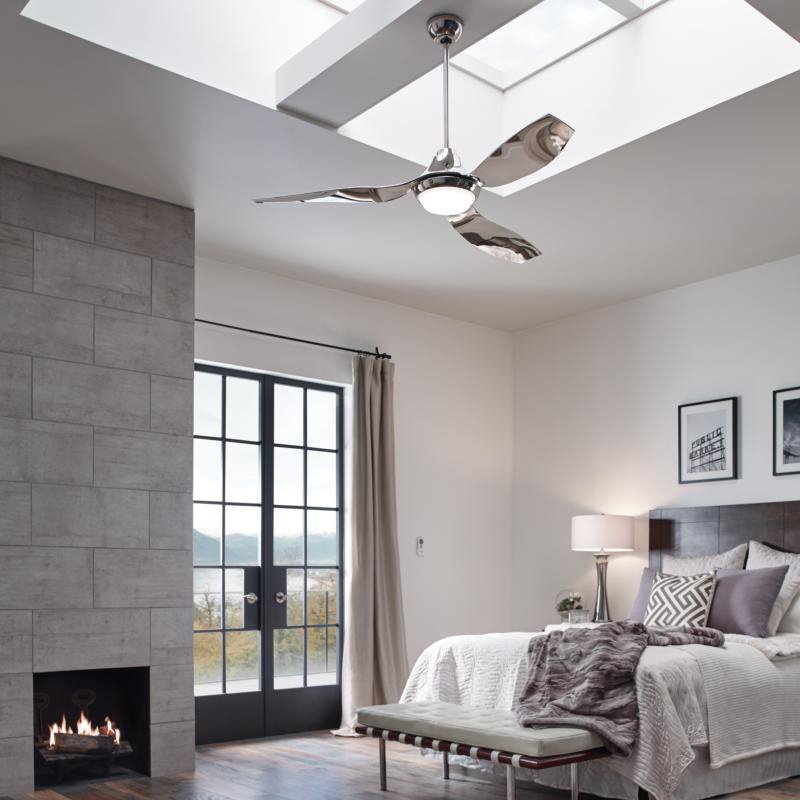 Ceiling fans with large blade spans know how to command the space and get the air moving. And they also will help you save money in the long run. If you go with a large fan to pick up a lot of the slack cooling down your home, you will ultimately reduce your energy-consumption—something everyone can enjoy. With such environmental (and economical) benefits like that, large fans are becoming an appealing solution.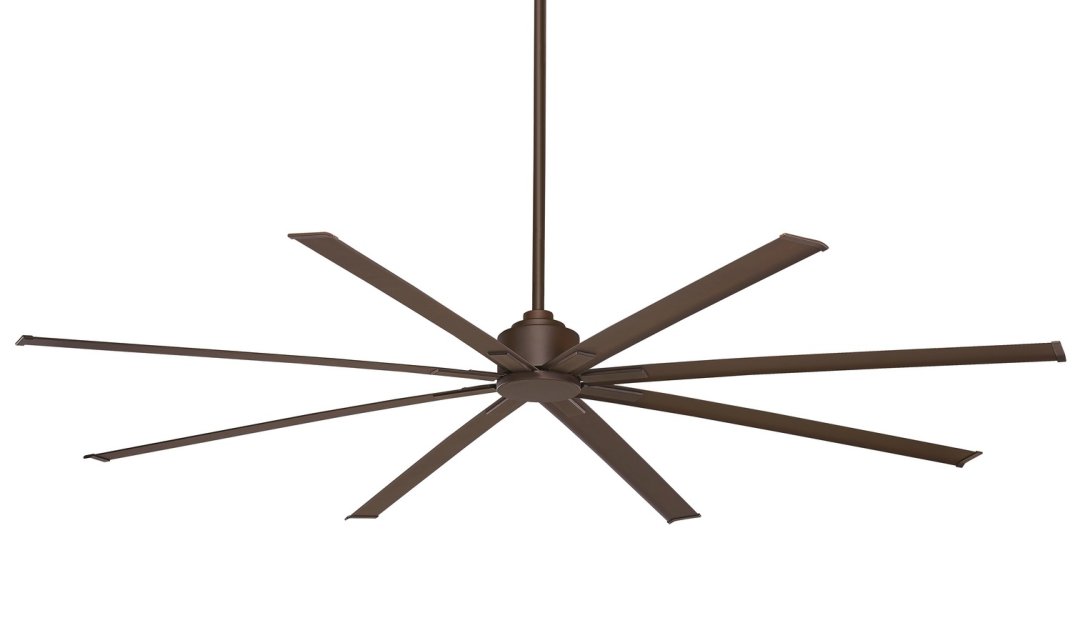 LED Everything
Lastly, you can't discuss fan trends without mentioning the advances in LED lighting and airflow technology. Many fan styles have an optional light kit, and those are quickly becoming exclusively LED based.
In addition to the convenience and energy-efficiency of LED light kits in ceiling fans, customer awareness of airflow efficiency is trending as well. According to Energy Star's website, "Now EPA introduces ENERGY STAR Most Efficient 2017, a new distinction that recognizes products that deliver cutting-edge energy efficiency along with the latest in technological innovation."
It's a great incentive for ceiling fans to continue the trend toward greater and greater energy-efficiency for residential and commercial applications. And no doubt something to affect fan trends in 2018 and beyond.