Designer Claire Paquin is, in a word, "busy." Her interior design firm, Clean Design, has received countless awards and recognition for interior design projects throughout Manhattan and other parts of New York (Westchester and Fairfield counties, and beyond). Additionally, she runs a non-profit and is mother to two active daughters.
But between her tight schedule and passion projects, Paquin's interior designs remain true to her inspiration: her clients. Having worked in convertible bond sales before transitioning to design, she has a unique perspective on the creation process. She emphasizes the needs, aesthetic and values of the client, and then adds the signature Clean Design finish.
One look at her projects and it's easy to see that, while there is a clear perspective in each space, these homes are far from formulaic in their style. With an emphasis on contemporary and transitional design values, Paquin and team's rooms seem to sparkle with clean, textured neutrals, bright color moments and imaginative light fixtures.
The design firm is able to mix classic pieces with an exciting contemporary perspective, resulting in spaces that are joyful for anyone to be in. As an East Coaster, Paquin also appreciates the need for inside spaces to be friendly and bright, to make up for the often-dreary weather outdoors. Perhaps this contributes to the sunny, clean and bright look of the spaces they create. Clean Design, says Paquin, is about more than herself, but about her team, her clients and their corner of the world.
I recently got the opportunity to talk with Paquin about design, East Coast living, and her favorite customer: "the fearless client."
You began your education in English and French. What sparked your interest in design?
I have always been interested in different art forms and have pursued many artistic interests throughout my life. In my younger years, I loved to draw. In high school, I was very into photography and took many classes and even created an independent study. In college and after, I worked a lot in ceramics.
My interest in interior design really sparked from doing some of my own personal renovations after college. I had always enjoyed reading shelter magazines and searching high and low for the perfect item, whether it be a sconce or other light fixture. When my job on Wall Street blew up (I worked for Bear Stearns in 2008 when it went under), I thought a career in interior design would suit me, so I went back to school at NYSID to pursue my design degree.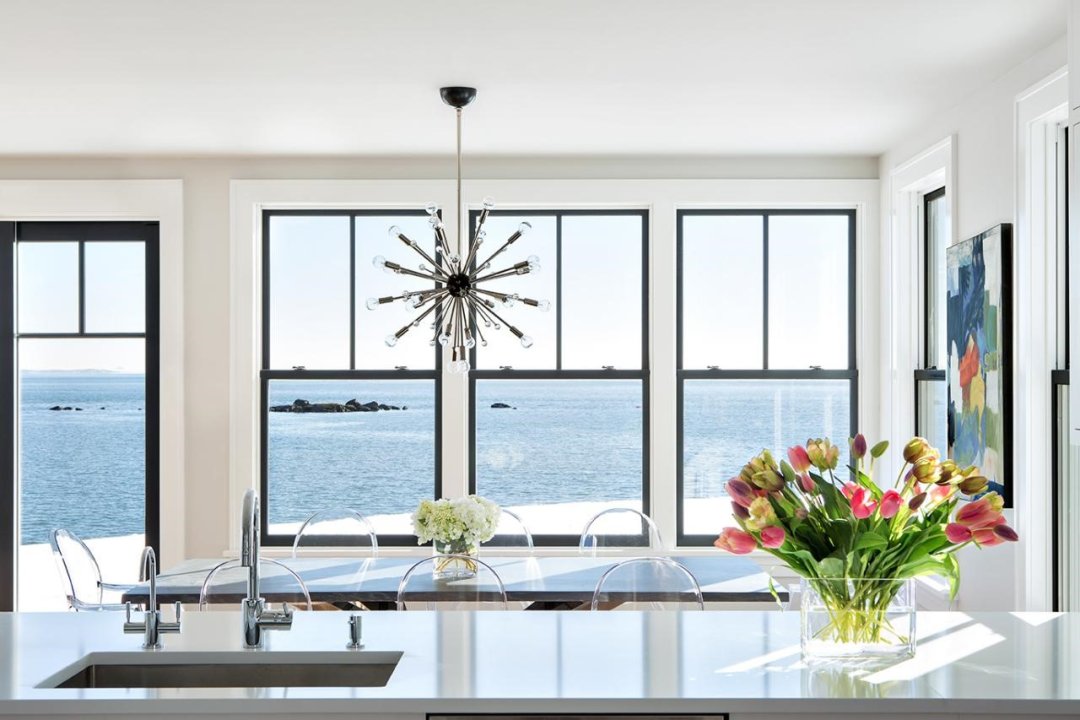 As an East Coast designer, how do your surroundings impact your design perspective?
Living on the East Coast is not easy! The weather here is rough and the temperate seasons are short. I think this lends itself to making sure that our interiors are cozy and functional. Sadly, we live indoors most of the year. So, our homes have to be cheerful and fresh, since outside is often not. The East Coast has wonderful landscapes, though, with rugged coastlines and tons of mature trees and foliage. We are lucky to be able to be inspired by the changing seasons.
Your use of color is so inspiring! How do you approach integrating color into your designs?
I am known for my use of color! It's interesting because I feel it's very simple to integrate color in a way that allows a home to be approachable and livable. I usually keep the large elements of a space neutral (cabinetry, major upholstery pieces, and tile are some examples) and then flood the rest of the space with color. We add pillows, window treatments, wallpaper and art that are saturated with color. These things add so much depth to a space, but they don't force you to commit to one color scheme for the rest of your natural life.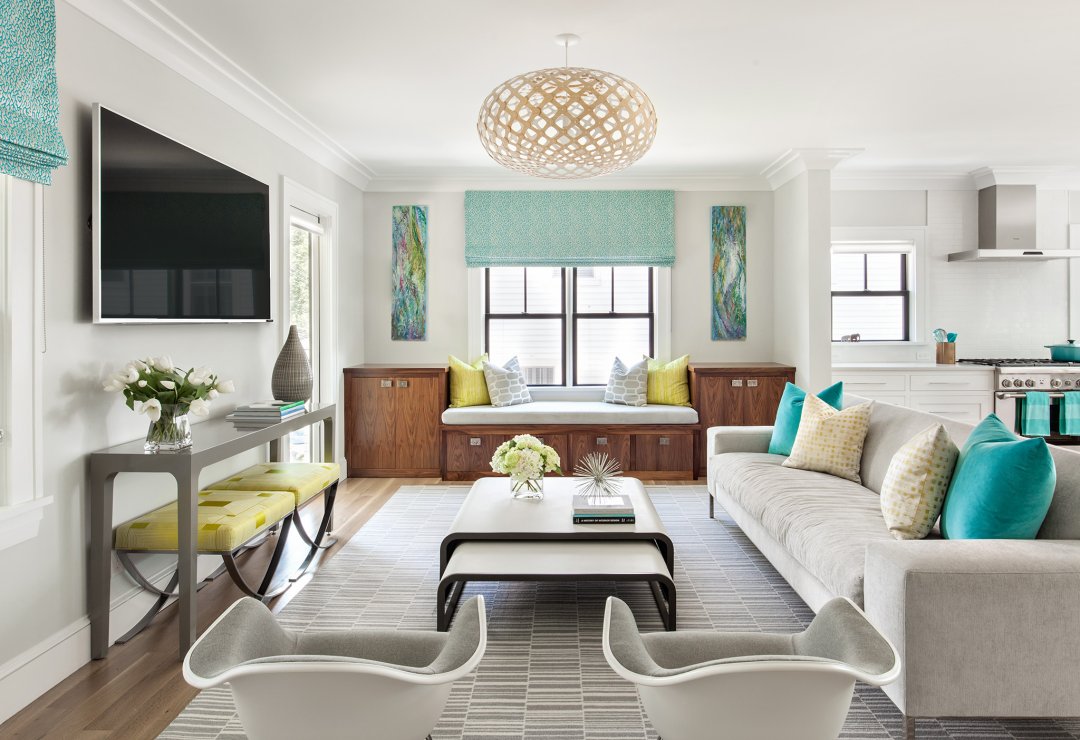 Tell us a little about how your home life impacts your designs.
Like most people, I have a very busy life. I run my business full time out of my house, I run a non-profit lacrosse program in my town, and I have two daughters who have incredibly busy schedules as well. As a result, I really like thing to be no muss no fuss. Because I have young children and run a business out of my home, we are not a "no shoe" household. I need fabrics and rugs to be cleanable and durable. I use microfiber velvets that are indestructible, and I use natural fiber rugs–like wool and silk and hides–which tend to clean better than non-natural fibers.
The other thing I find that creeps into my designs constantly is my mantra that there be a "place for everything and everything in its place." I love to design built-ins and cubbies and case pieces to store all that we and our kids accumulate. We have a lot of stuff, more than we need, but we try to avoid clutter.
Where do you go to get inspiration?
I get inspiration from a lot of places, but mostly from my clients. Their personalities come out through our time working together, and nothing inspires me more than trying to nail down their essence in their home's interior design. I love it when my clients' friends come over and say something like "this is so YOU!"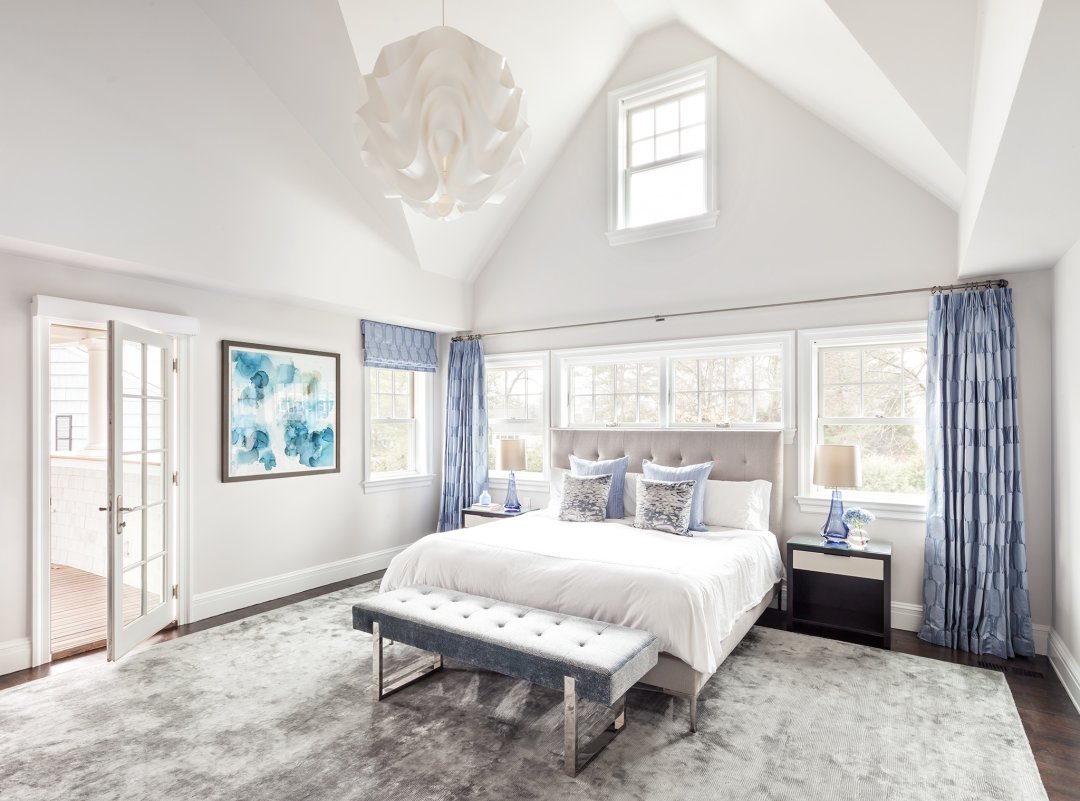 What is your favorite element of a home to design?
I love designing the kitchen. It's so intricate and has so many details that it's always a challenge. But it's also the place where you really live and spend the most time. It's usually a huge investment for people, and I want to make it special so that they love it, but also timeless so that it lasts.
How would you describe the hallmark of Clean Design?
Simple, functional, beautiful, clean design. That's why I named the company Clean Design. My designs are not about me. "Claire Paquin Interiors" would have been all wrong. My designs are about the client and their needs. I thought the name of my business should resonate with people and represent what they were striving for in the design of their home. It shows them that I am the right person to guide them through the design process.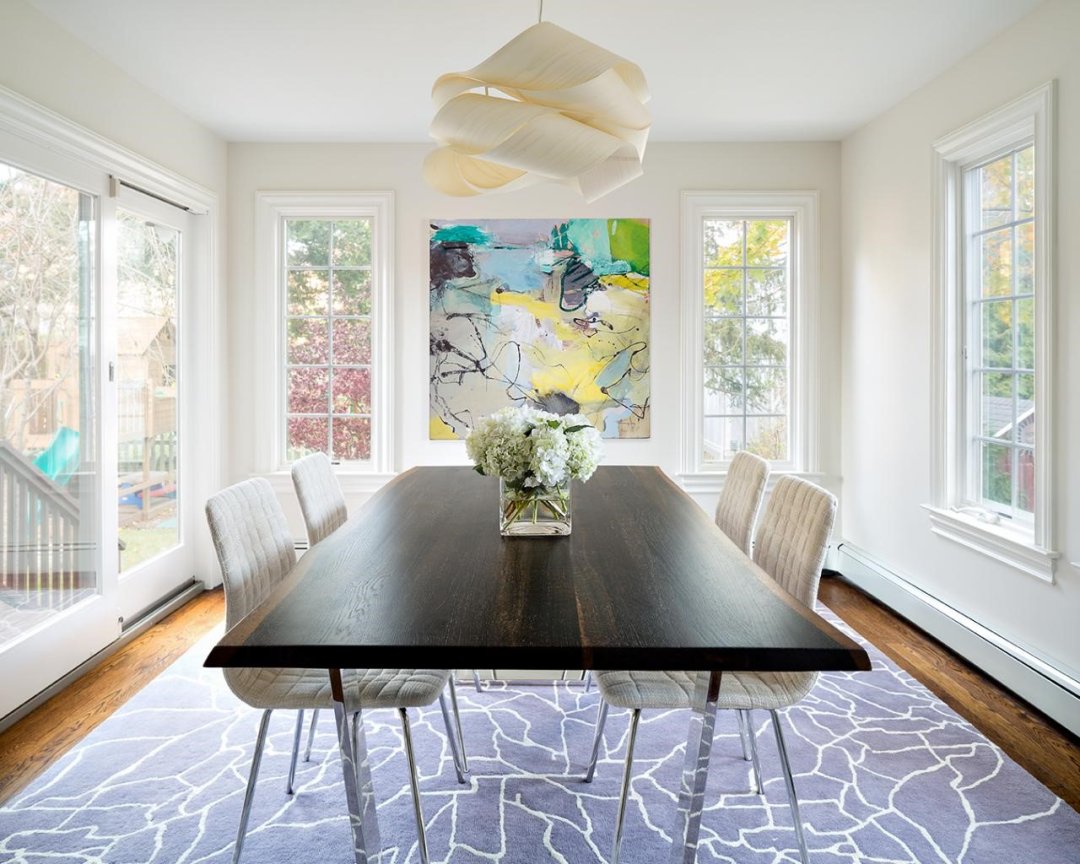 What are your goals for your designs in the coming years?
I always love to work on projects where the client really trusts me and looks to me for guidance while trying to make a statement. The fearless client. I won't let them make a mistake, but it's always nice when clients are willing to take some risks and want their homes to be unique.
Thanks, Claire! We can't wait to see what fun and, of course, colorful designs come from Clean Design next.