As our lives seem to move faster and faster every day, looking forward can be a risky business. However, the New Year gives us an excuse to not only have a fresh start but to take a look at what to expect from the world of design in the coming months. So grab your notebooks, and let's dive into our design predictions for 2018!
Concrete Details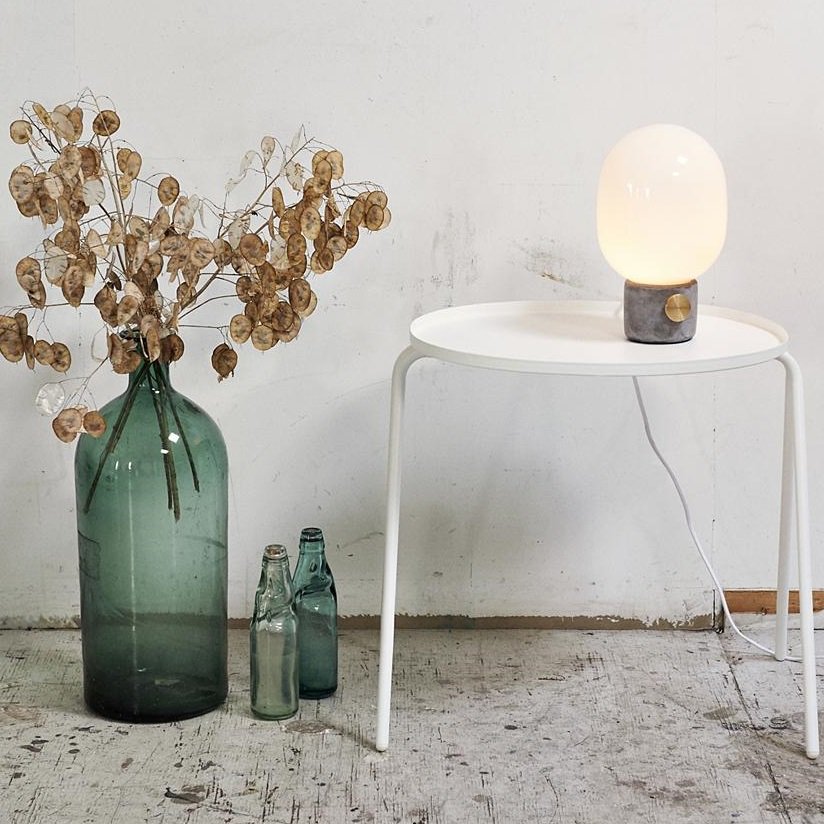 One trend that we saw emerging last year is going to really hit its stride. Aside from being used as a building or finish material, concrete countertops are going to be big. Look for it in more unexpected places. Fixtures, fittings and even furniture are going to be easing more and more into this smooth and sexy medium. It is a great way to add texture and depth to a space without being overwhelming or messy. The weight and solidity are also a great way to visually anchor a room.
Vintage Fittings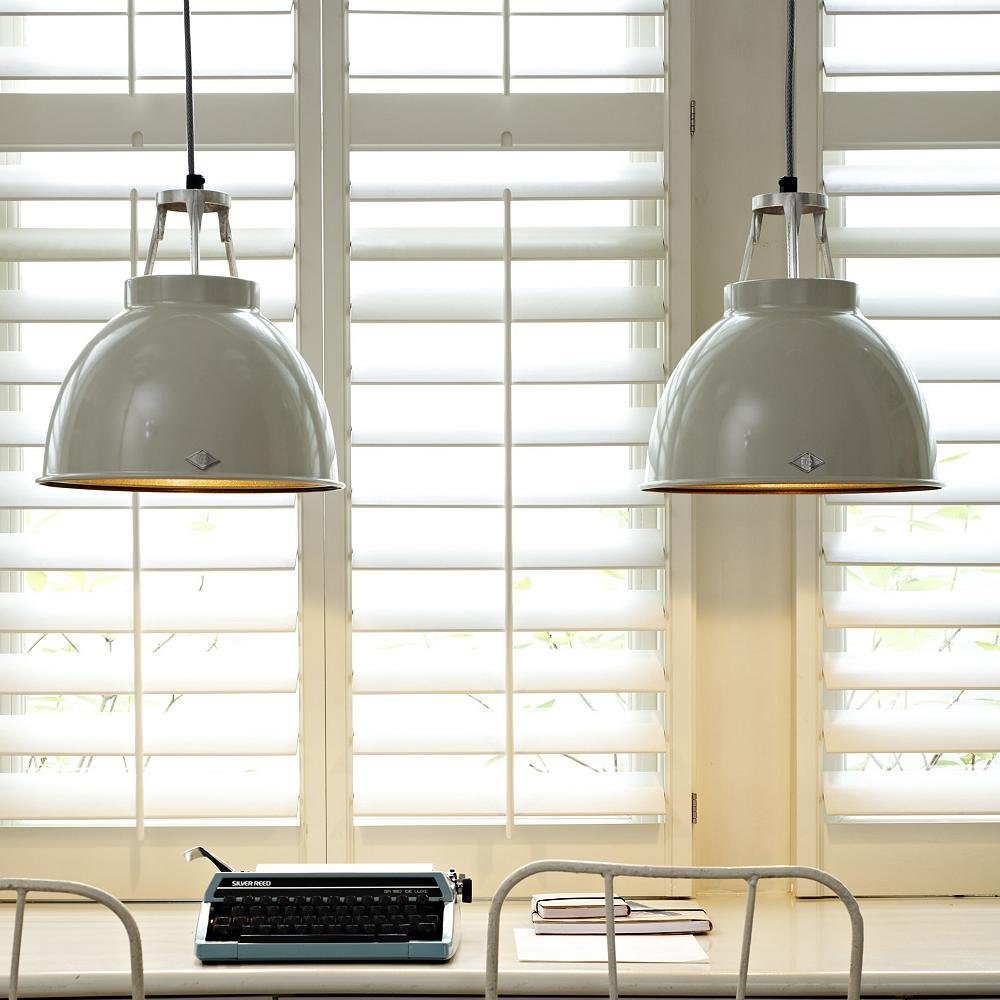 Modern is grand, but you cannot deny the charm of a vintage-style light. Look towards fixtures with classic industrial charm in the form of mixed materials and rich finishes. Brass, bronze and nickel mixed with glass, porcelain and enamel add a playful and homey touch. Classic pendants and wall sconces are perfect for adding a soft touch to a more refined space.
Modern Florals + Botanicals
Another trend growing out of some of the little sprouts that we saw last year. The ever-popular palm print has bloomed into a clamor for vintage-inspired floral and botanical patterns. Look for large leaves, bold colors and clean lines. While wallpapering a whole room might not be everyone's cup of tea, you can bring these patterns into a space with throws, pillows, bedding or even framed up on a wall or lining the back of a bookcase.
Richer Colors
Color is here to stay! And while we may take a turn from the deep jewel tones we saw last year, richer toned colors are going to hang around. Look for warm terracottas and deep denims to take a prominent place in designers' palettes. Saturated but softer, these dusty-looking colors add a warm and homey touch, making places feel more inviting and cozy.
Casual Bedding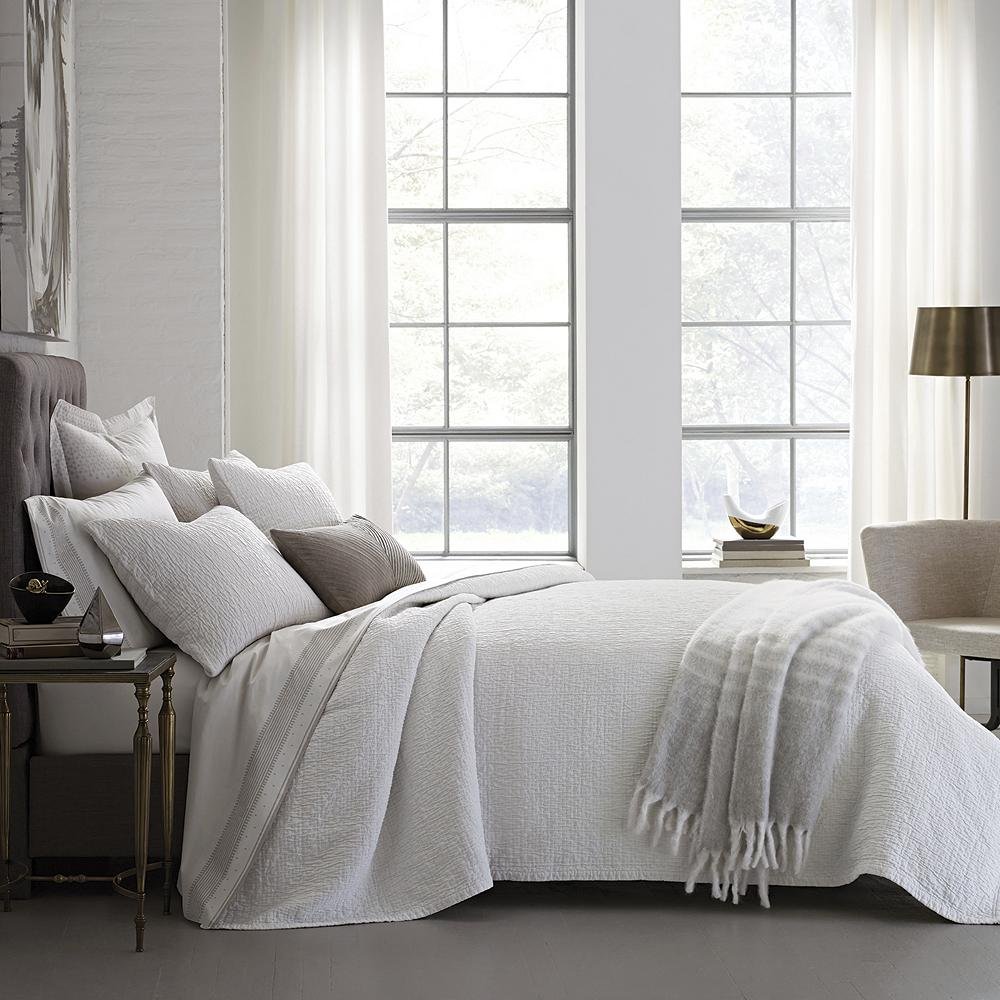 The fussy bed with layers upon layers of unusable pillows doesn't just come off as last year but, really, last decade. On the other hand, the modernist bed with its one pillow per person rule and military crisp folds can be equally hard work. Cut yourself a break; make a bed that is easy to make. A few good pillows, a nice fluffy duvet and a chunky throw is really all you need. Look for cozy materials like linen for your sheets and a duvet cover or bedspread in lighter neutrals or pastel tones.
Maximalism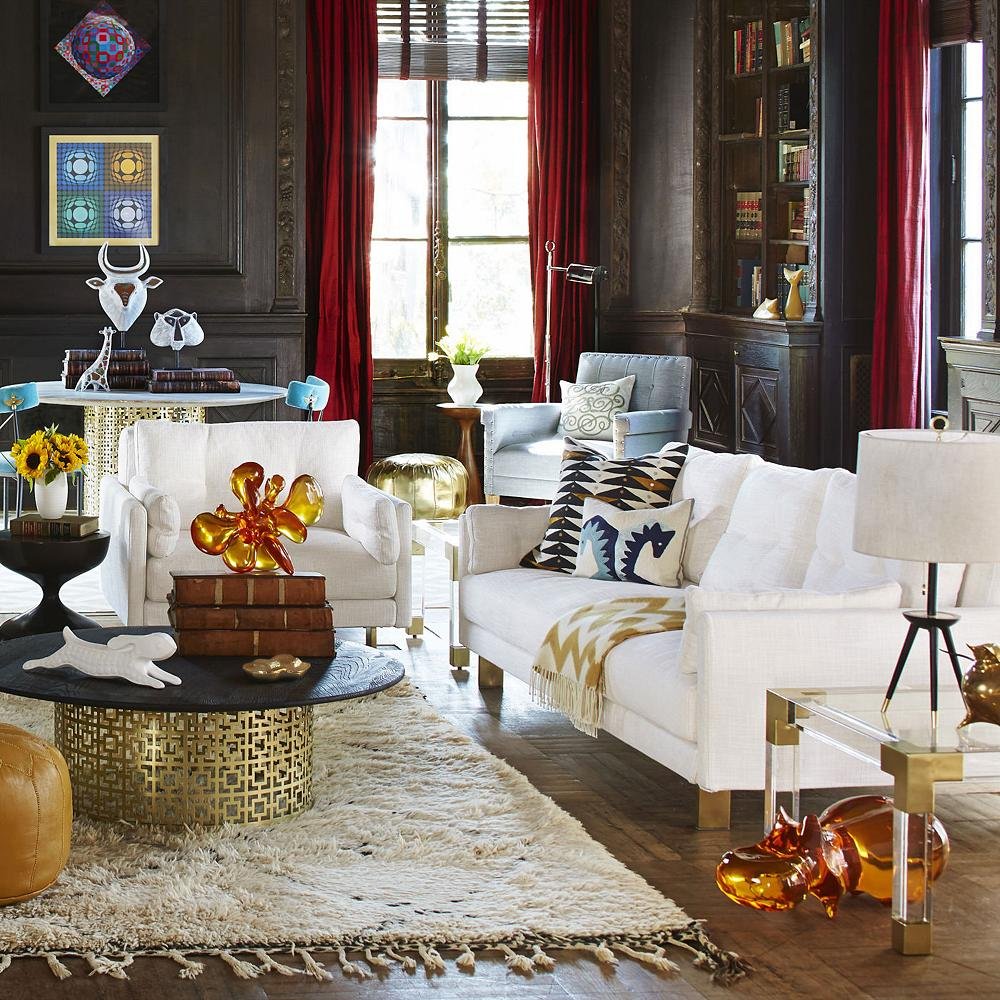 More, more and then some more! Minimalism has held reign for many a year, but we are finally seeing the tides turn. Maximalism is just that: layering colors textures, finishes, styles and eras to get a truly unique melange that is perfectly you. Spearheaded by sepia steeped fantasies of fashion giants like Gucci, this trend is moving into the mainstream this year. Nervous about it? You do not have to go all in. Small maximalist touches can be a really elegant finish for a cleaner space. Think stacks of books flanking a sofa or picture frames leaned against a wall going down a hallway.
Bolder Kitchens
2018 is shaping up as a year focused on creating warm, comforting and inviting spaces in our homes. It only makes sense then that the sharp-edged and lab sterile kitchen is getting the boot. Look for colored cabinets, mismatching lower and uppers, deep colors and just much more texture in general. Richer colors and textures lend a more casual and homey feel to a room that in truth is (and should be) the heart of the home.
Recycled Materials
Finally, as the impact of global climate change becomes more and more local, we are going to see a growing trend towards recycled, salvaged, local and ethical materials and finishes, as well as high efficiency and low impact fixtures and fittings. With many brands providing reclaimed or reused materials, and with the efficiency of fixtures and appliances getting better and better, doing your part now can be more stylish than ever.