Take a stroll through home decor Pinterest or Instagram feeds, and you'll be inundated with chic, impeccably decorated spaces that look like they've never been touched by the clutter of everyday life. Sure, these rooms are often styled by interior decorators. But it's possible for anyone to curate cozy spaces that are as photogenic as any room inspiration on a Pinterest board.
Even if you're not taking photos to share on social media, maintaining a clean, beautiful home can enhance your mindset and attitude like no other. Keeping your space ready for prime time will make it easy to relish the decor and style that is so uniquely you.
Whether you love showing off your taste in person on on the internets, a perfectly styled, photo-ready space can be yours with a few simple tips:
Find your personal style and color palette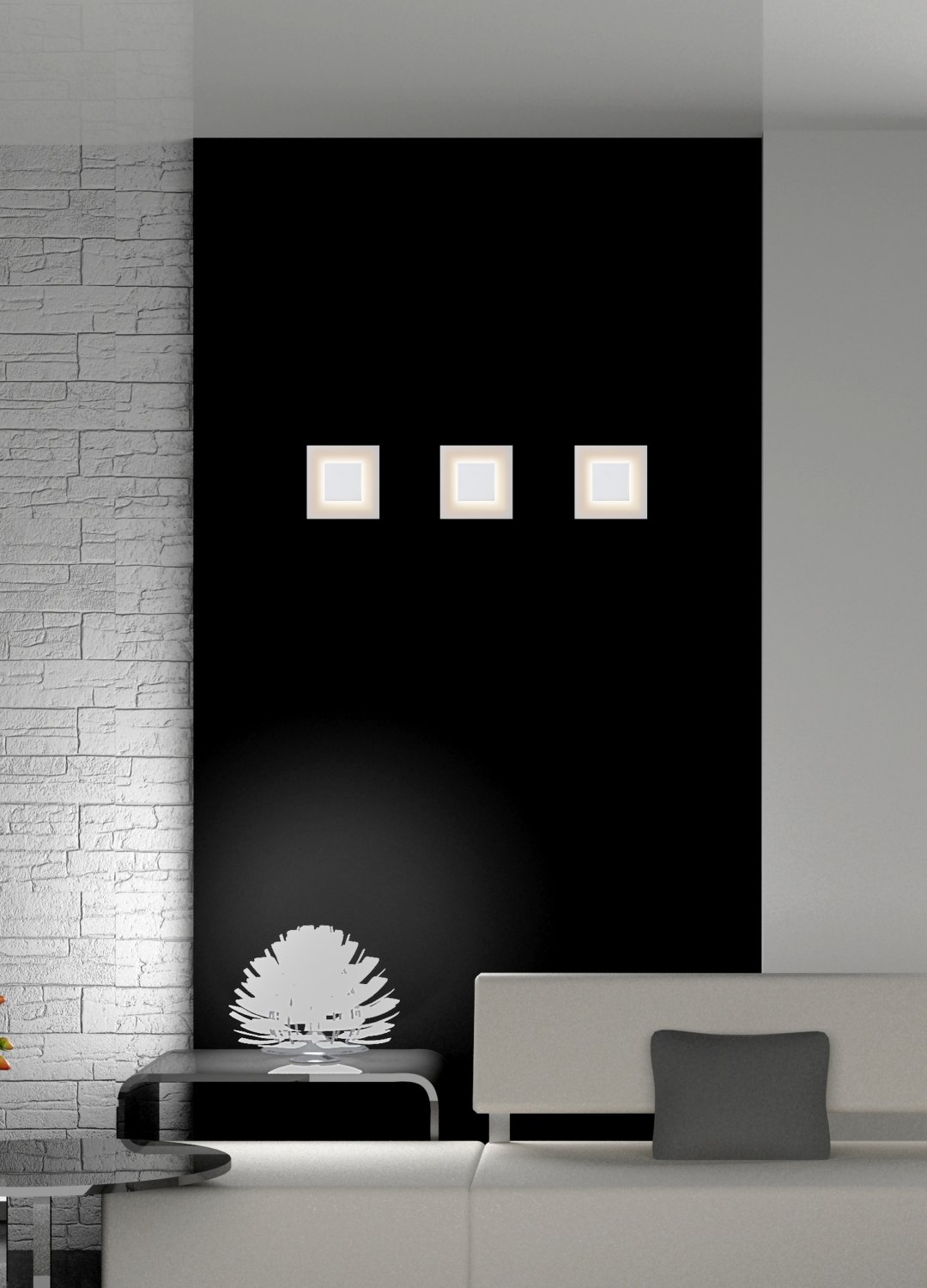 Take stock of furniture, decor and other knickknacks you own and contemplate what unifies them (or doesn't) in terms of design. When thinking about your style, take note of certain silhouettes, mediums and textures, and consider your color palette. Accessorize with decor that fills in those gaps and complements your furniture. Don't be afraid to mix-and-match with unexpected, personal details—these will make your home that much more memorable and unique, and translate beautifully in photos.
Don't know where to start? You can't go wrong with looking to minimalism for inspiration. Consider styles that have versatile, modern appeal while being functional for your space, like the Center Eclipse Wall Sconce by Sonneman. Clean lines and linear elements will streamline your room's decor.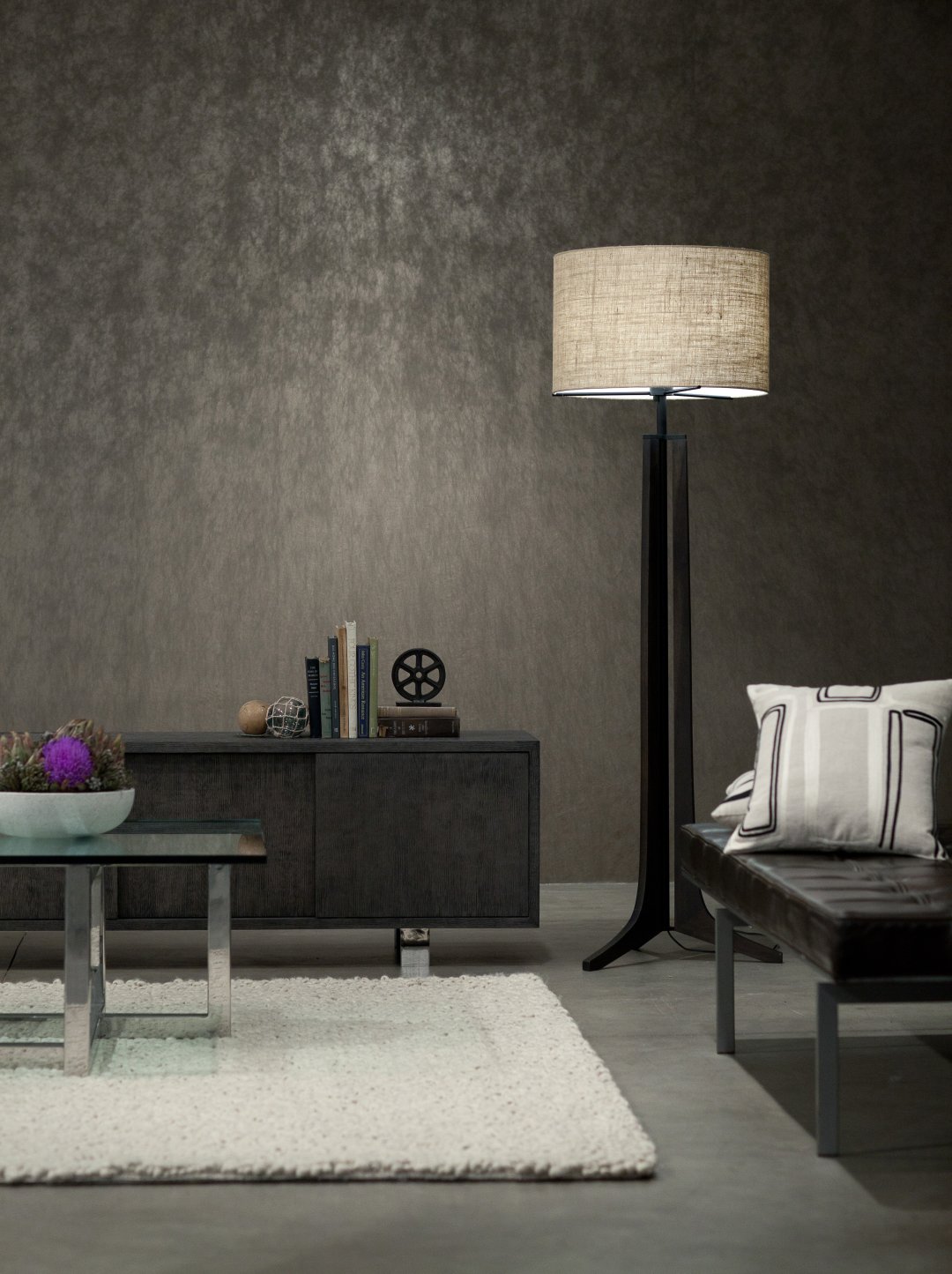 Also, consider visually appealing mixed materials that add a diverse element to your home. Unique combinations of textures and mediums in your pieces will elevate surrounding decor with rich detail. Something like the Cerno Forma LED Floor Lamp offers a lovely mix of materials while also acting as a bold accent with its large scale.
Keep an eye on proportions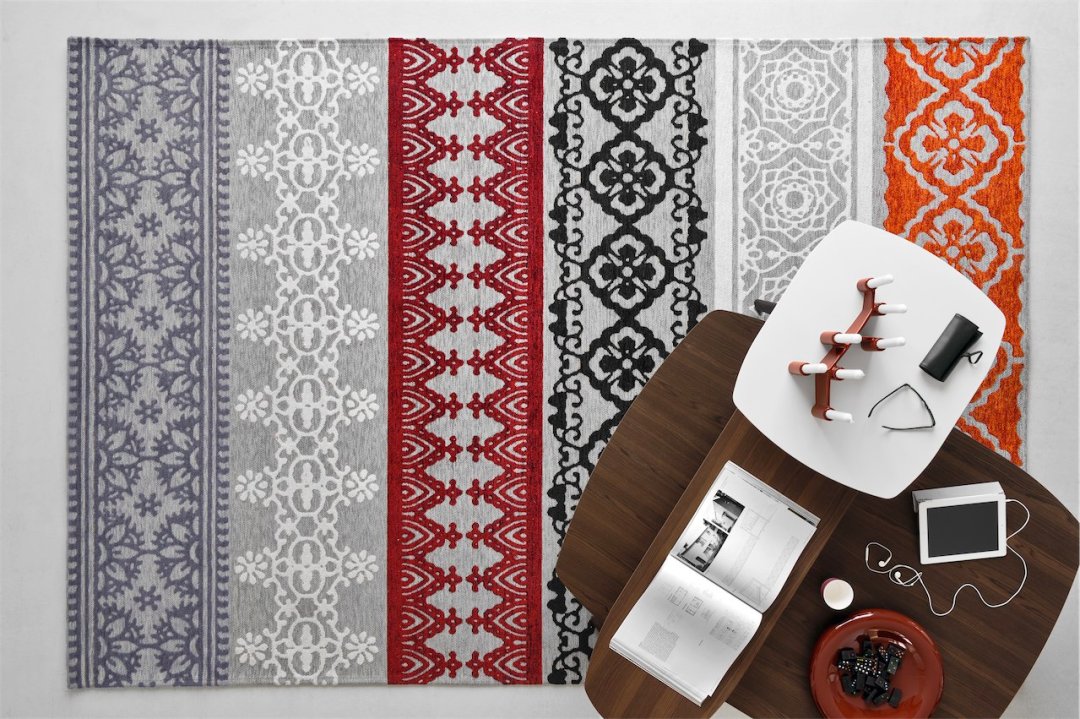 If you've ever taken photos of your home, you'll realize it's much more difficult than it seems. There's always some detail that doesn't look quite right, no matter how well you stage your props and organize your clutter.
Incorrect proportions are magnified in photos. Make sure your furniture and decor fit within the proportions of the room–you won't be doing any justice to your gorgeous new couch or rug if they're too small for the room. Take advantage of every bit of your space and have the appropriate amount of furniture for the room's size. The room will quickly appear too cramped if the furniture is overwhelming the space, and vice versa with furnishings that are too small and/or sparsely arranged.
If you're unsure, the rule of thumb is to go for a larger sized area rug than a smaller one; visually, the smaller rug will always be more noticeable. Choosing a rug that will brighten up any room with its vivacious colors or design, like the Calligaris Nadira Rug, is always a wise choice.
Evaluate your tech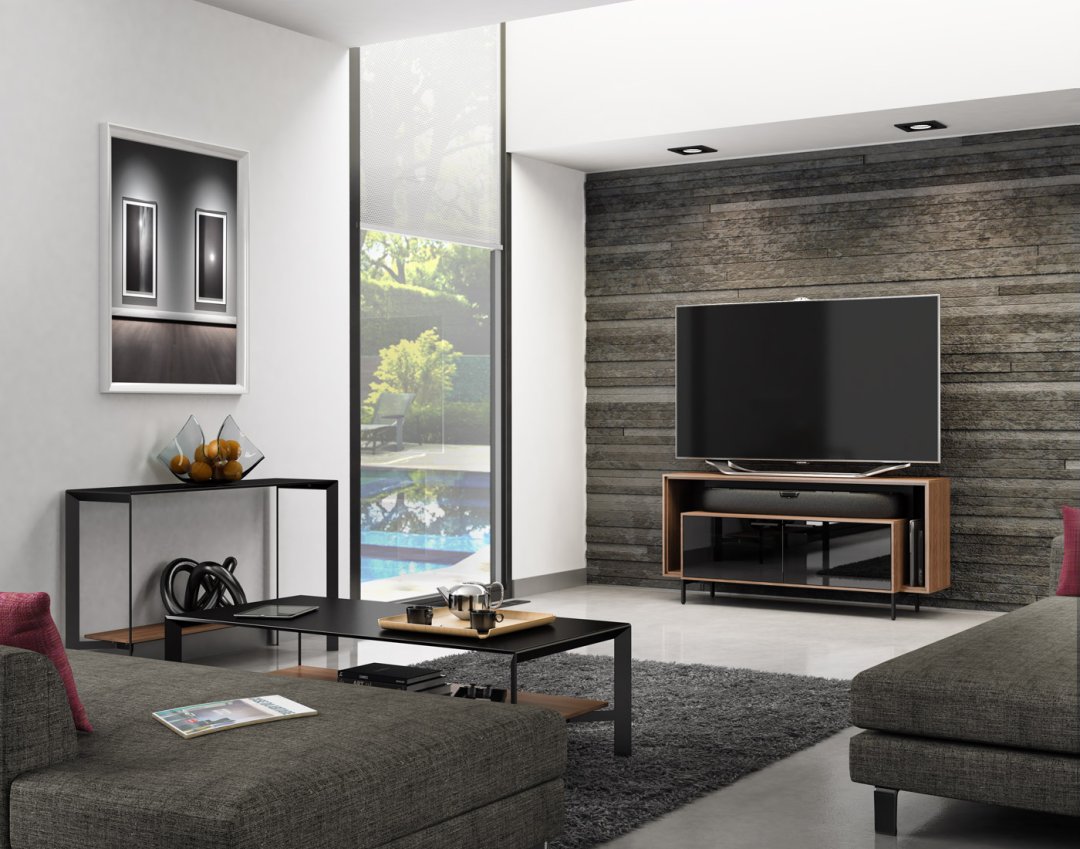 If you're familiar with the world of home decor, you've already realized that one thing you rarely see in images are cords–unless they are intentionally there as a part of the styling.
Those pesky cords seem unavoidable. But with some strategic maneuvering, it's possible to hide them from view. Take into account what areas of your home require cords and cables, and consolidate them as best as possible. When looking for an entertainment center, consider something like the Cavo Double Wide Media Cabinet by BDI, which allows you to hide your cables and other tech in compartments. Luckily, these sorts of savvy, tech-friendly styles are becoming more prevalent, making it easier to tuck cords away from view.
Add touches of greenery
No matter what your style, it will always be enhanced by the addition of an interesting plant.
Thoughtfully chosen flowers or plants are an effortless, sculptural element that breathes life into any room. Add personal touches to your decor with your favorites–from tiny succulents nestled on a coffee table to a breathtaking arrangement in a modern planter. Feel free to experiment, and you'll be rewarded with natural beauty that takes any room from good to great.
Keep all these tips in mind, and your space will always be ready for any photographic or entertaining opportunity that may arise.