While the "Modern Farmhouse" design style is still quite popular, many top lighting designers say that, in 2018, this style will move to urban homes and condos with a slightly revised moniker of "City Farmhouse." The simple design aesthetic has a strong industrial edge blended with an upscale, unfussy country sensibility.
How Did The Farmhouse Style Come About?
Original farmhouse style came from—as you might suspect—the structures themselves, with farm homes that can be dated back centuries, set in rolling fields owned by farmers in Europe. Early colonial settlers brought this architecture to America's east coast—which then spread west during the late 1700s and early 1800s by those seeking more land to farm.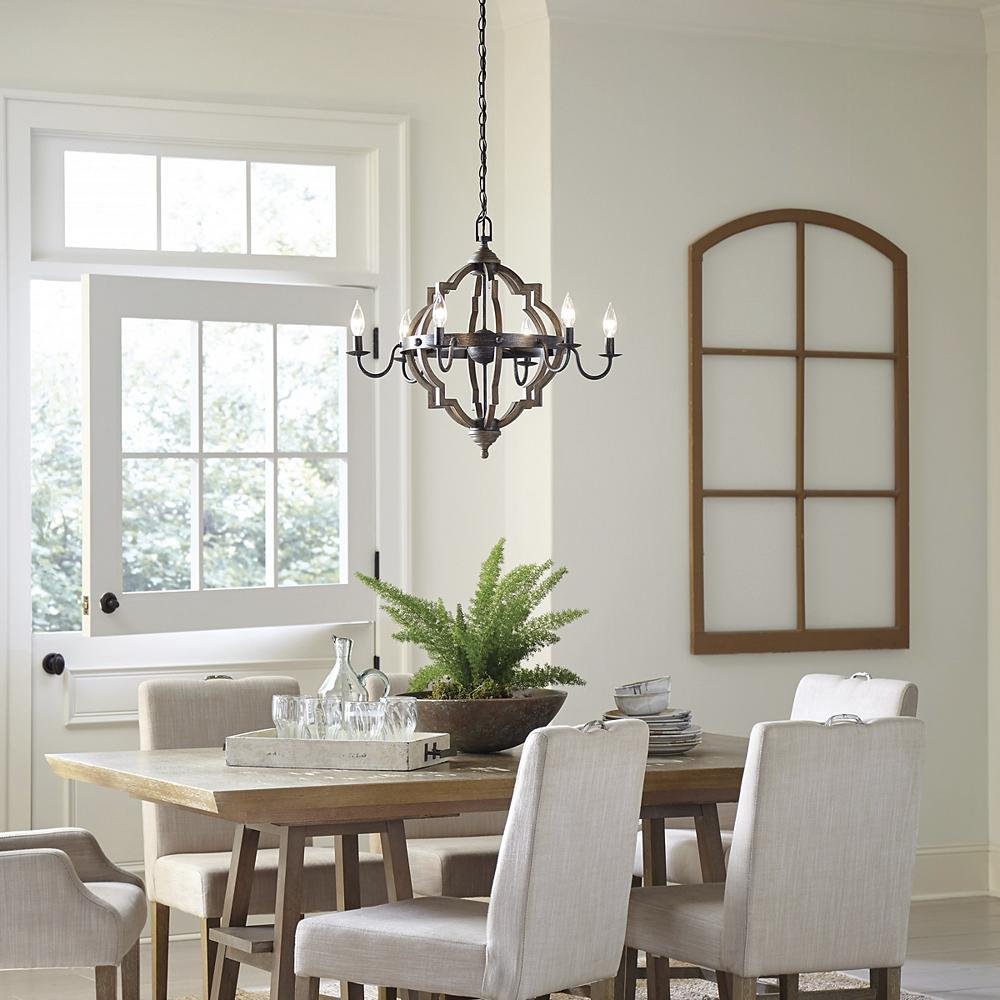 Fast-forward to the new millennium. While a greatly updated "farmhouse" design grew out of the shabby chic movement of the early 2000s, it really permeated American households within the last three years with the advent of the wildly popular HGTV show Fixer Upper, with Joanna and Chip Gaines. Joanna's favorite style is classic farmhouse, which includes her love of light tones, charming repurposed accents and (lots of!) shiplap.
Modern Farmhouse Compared to City Farmhouse
Oftentimes, Modern Farmhouse is an abundance of pieces overflowing in every nook and cranny. In contrast, according to City Farmhouse Style author Kim Leggett, the simplified, no-fuss City Farmhouse look embraces classic architecture, utilitarian pieces, and the beauty of an uncomplicated design.
City Farmhouse Design Elements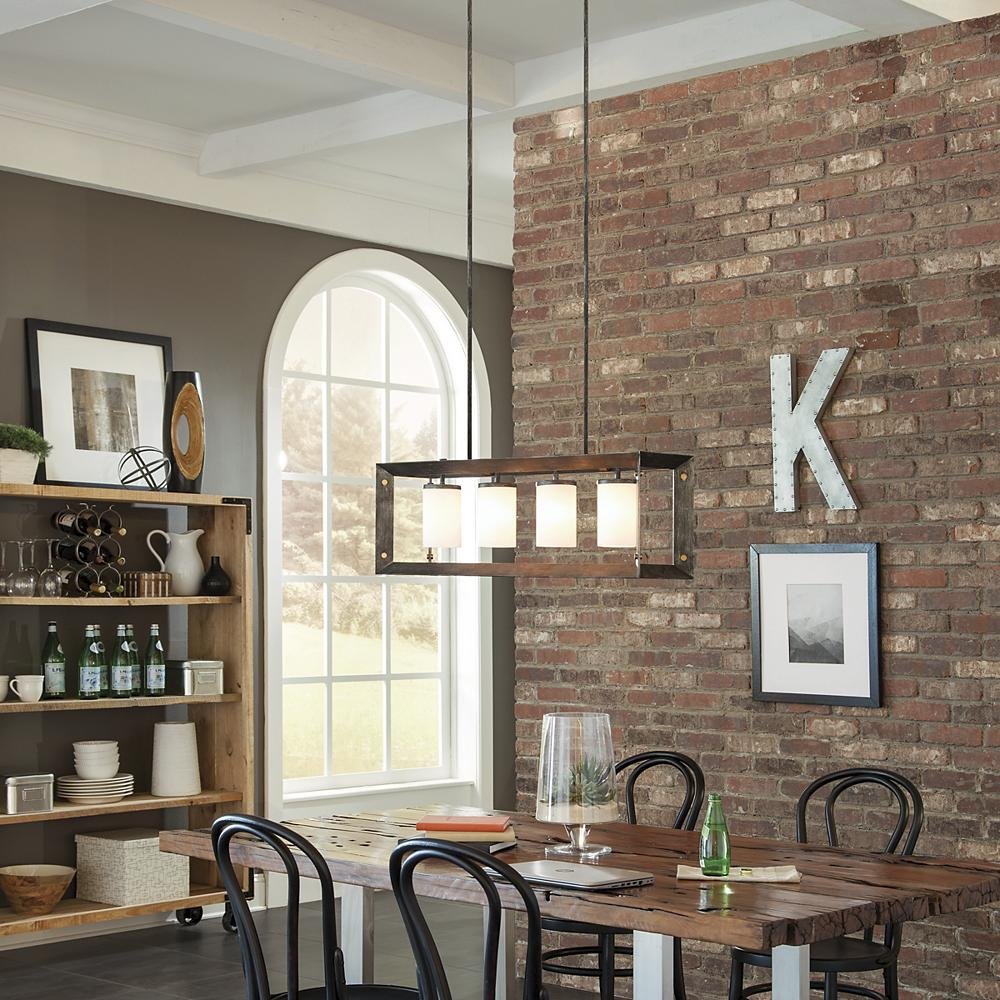 Lighting is always key to a room's overall design. Touches of natural materials, such as wood, stone or steel are a large part of City Farmhouse style. The industrially-inspired Chatauqua Linear Suspension by Sea Gull Lighting accents the City Farmhouse look with its industrial, rough Stardust finish. The use of brick on the walls and the rustic, yet simple wood furnishings speak to the style as well.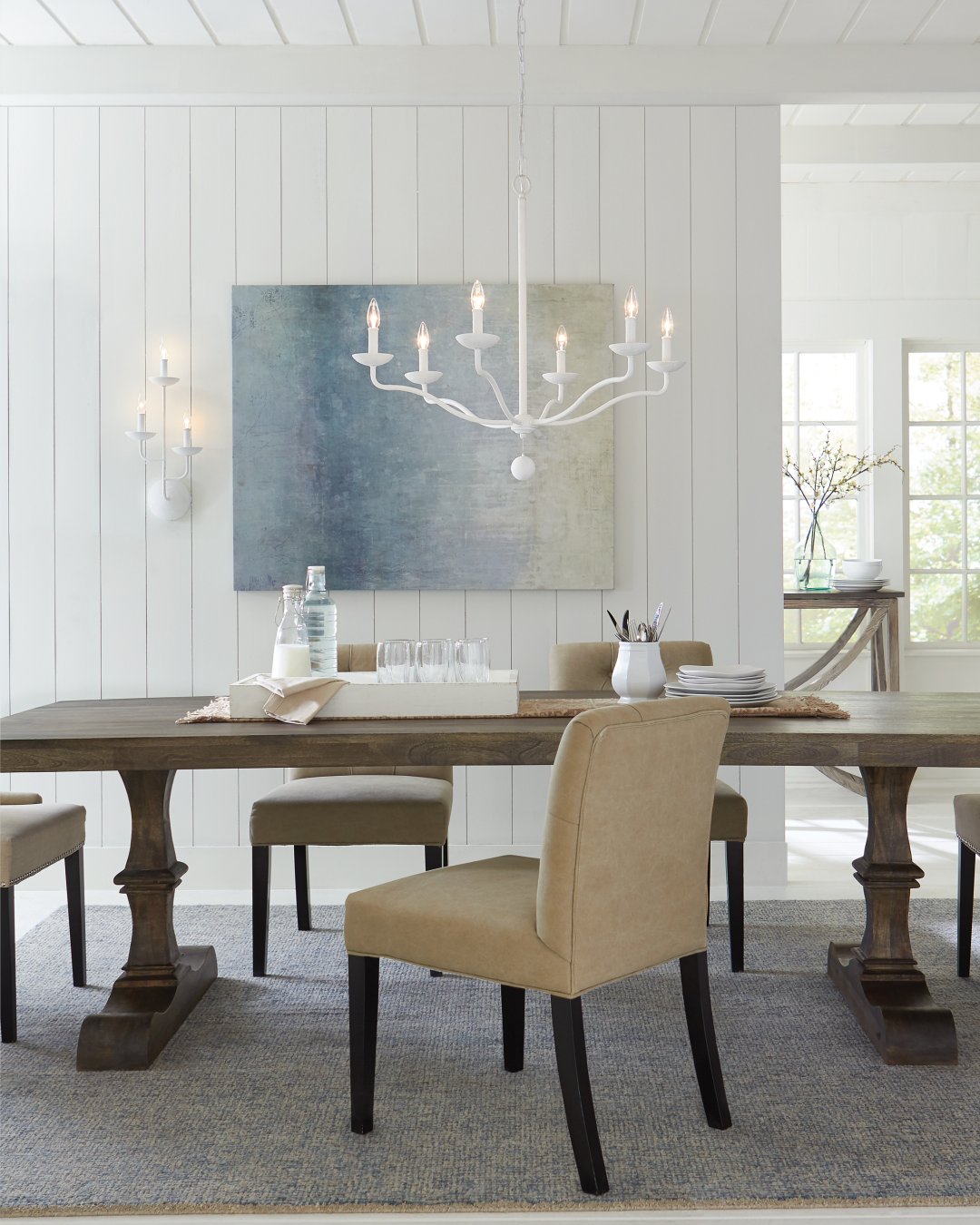 Whitewashed shiplap siding, brick and/or ceilings are also elements to consider for City Farmhouse style. If you're going that route, check out simple, unadorned, whitewashed lighting fixtures to coordinate. In this room, City Farmhouse style is showcased by simple and airy furnishings. The Annie Chandelier and three-light wall sconce from Feiss further the look without adding clutter.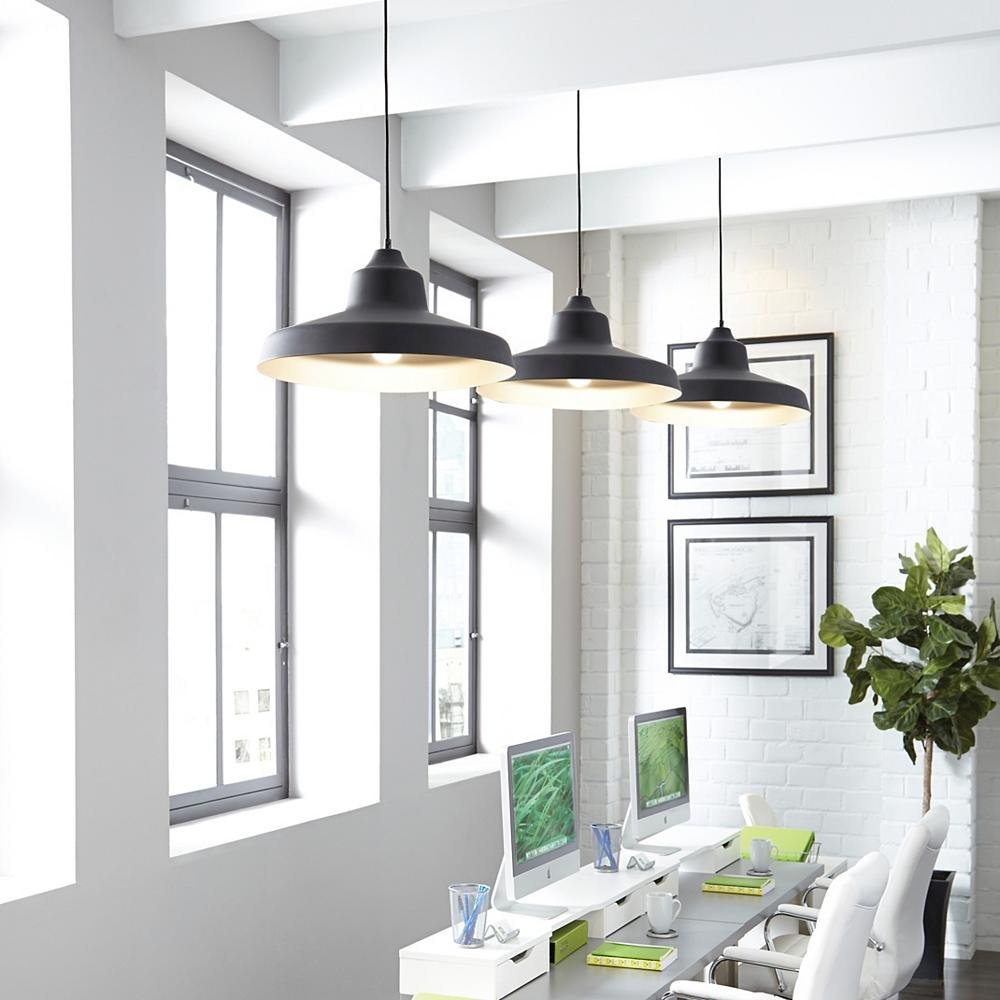 City Farmhouse doesn't rely as much as other farmhouse styles on a large number of found objects. So, adding lighting like the Zevo Pendant from LBL Lighting–a simple, modern take on a classic farmhouse pendant–is ideal. The deep black exterior and warm, golden interior add a punch of drama to the otherwise bright white office space (including textural whitewashed brick).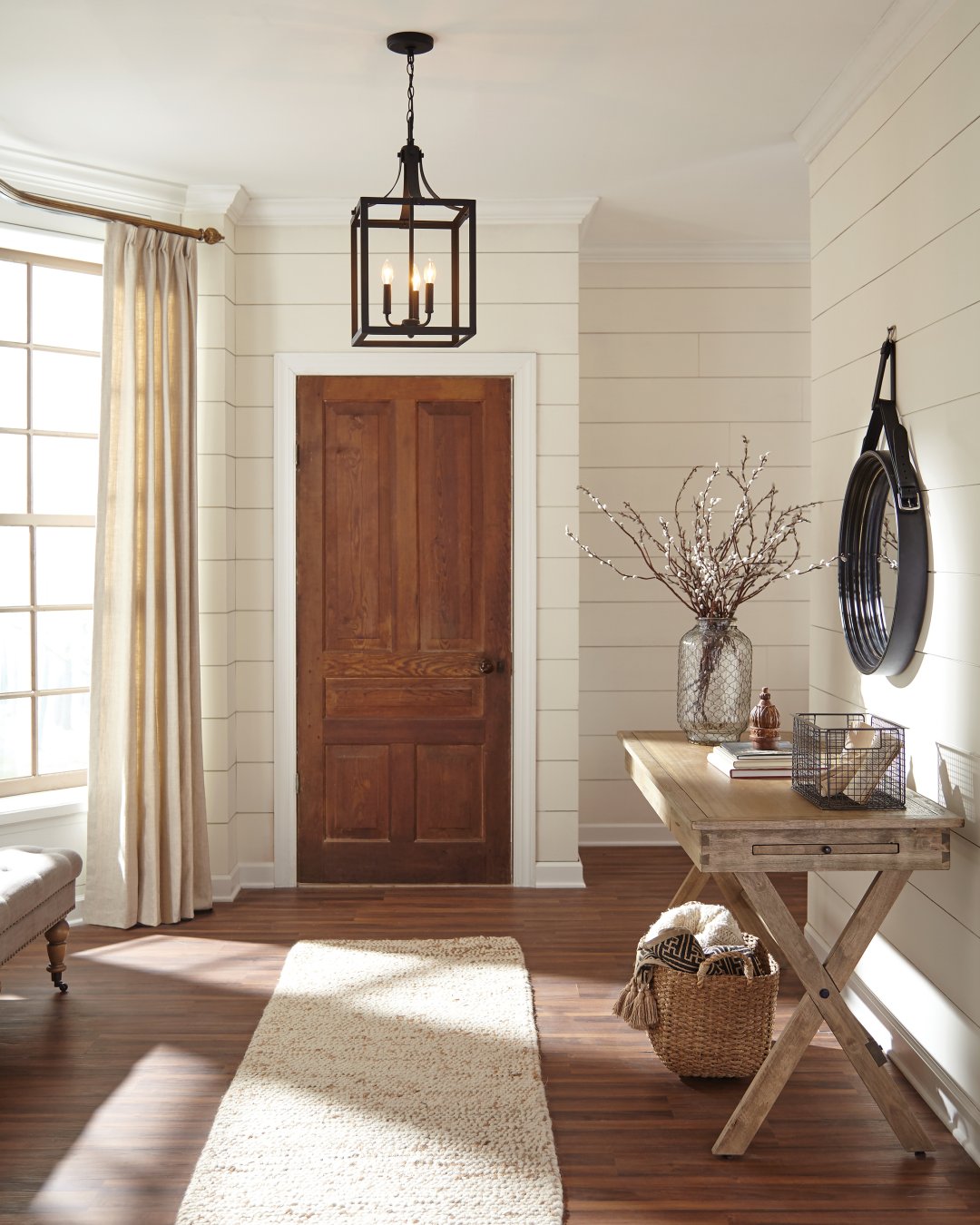 Before electricity, lanterns offered protective enclosures for a candle, to make it easier to see and carry around in drafty environments like barns, passageways or in commercial spaces such as a factory. The industrial lantern style lends itself perfectly to an overall City Farmhouse aesthetic, such as the Labette Pendant by Sea Gull Lighting, accented with rivet details and exposed candelabra bulbs. Also in this foyer, the roughly textured door—one of those must-haves for City Farmhouse—draws attention, while the natural wood console table and floor nicely and simply complement the design.
Whatever kind of farmhouse style you like, it's all about coziness and function. "Comfort," too, is an excellent descriptor for the City Farmhouse style, as it should evoke loving memories of being on a farm or visiting a grandparent's rural home. City Farmhouse shares many attributes of the Modern Farmhouse style, but is more streamlined to make it a better fit for in-city townhomes, condos, urban lofts and studio apartments. Just stick to the basic tenets of City Farmhouse and, in the details, make the style your own.