The ceiling fan industry has grown exponentially during the last five years, which bodes well for us in our homes—there's a fan for every type of indoor space and almost every type of outdoor environment.
Keeping room size and ceiling height in mind, here's a guide on how to choose fans and accessories for each area in and around your home.
Blade Span
Blade span is important, particularly for indoor rooms. (A blade span is the total width of the fan and is also called the blade "sweep"). Small rooms, such as a laundry room, closet or small bathroom don't need as much airflow as large rooms, such as a master suite or an open concept living area. Below are some examples of fans for various indoor space sizes:
Room Size: 80 square feet or less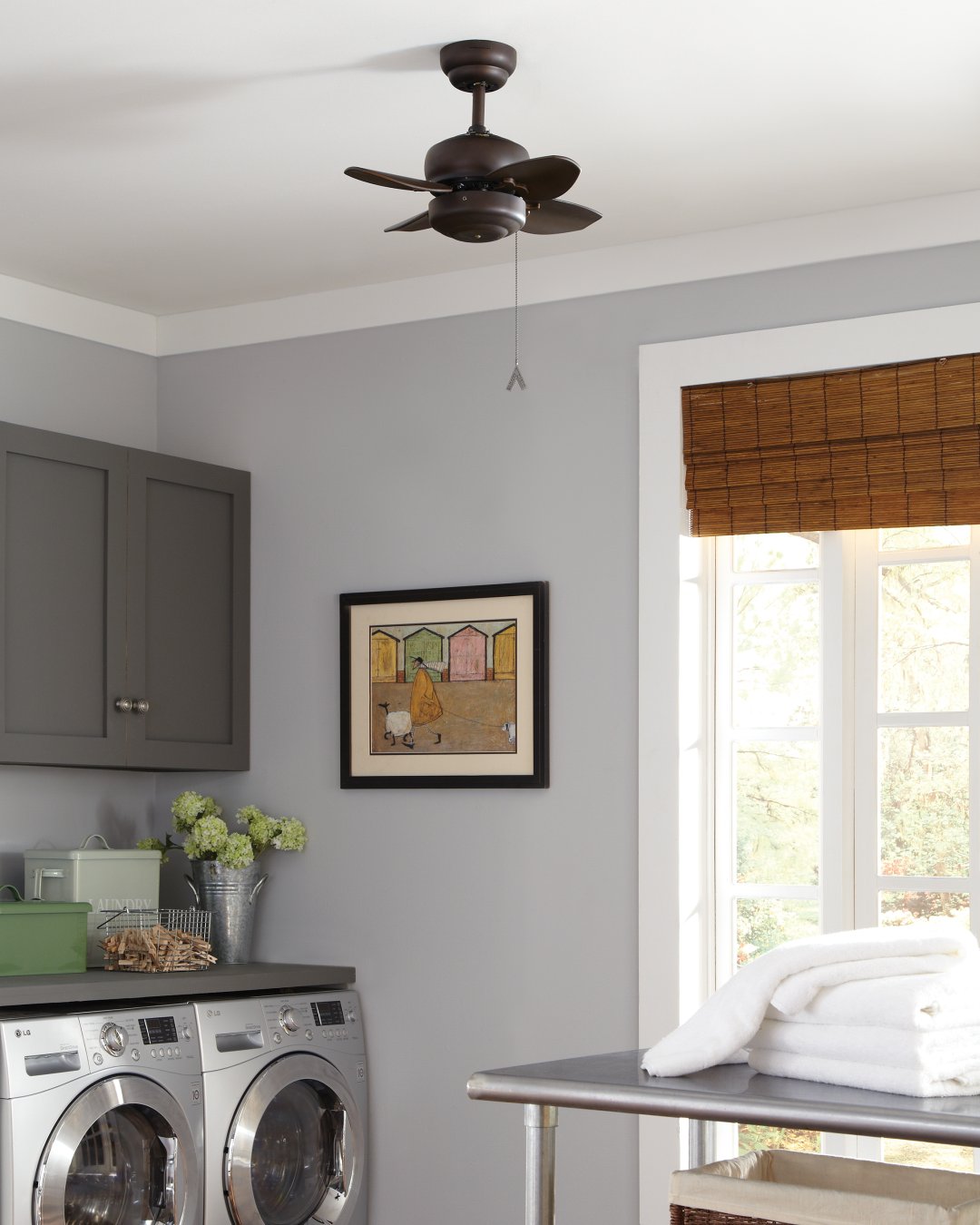 Room Type: Utility room, closet or small bathroom
Fan size: 20" to 34" blade sweeps
Try: Mini 20 Ceiling Fan by Monte Carlo Fans (20")
Room Size: 90-120 square feet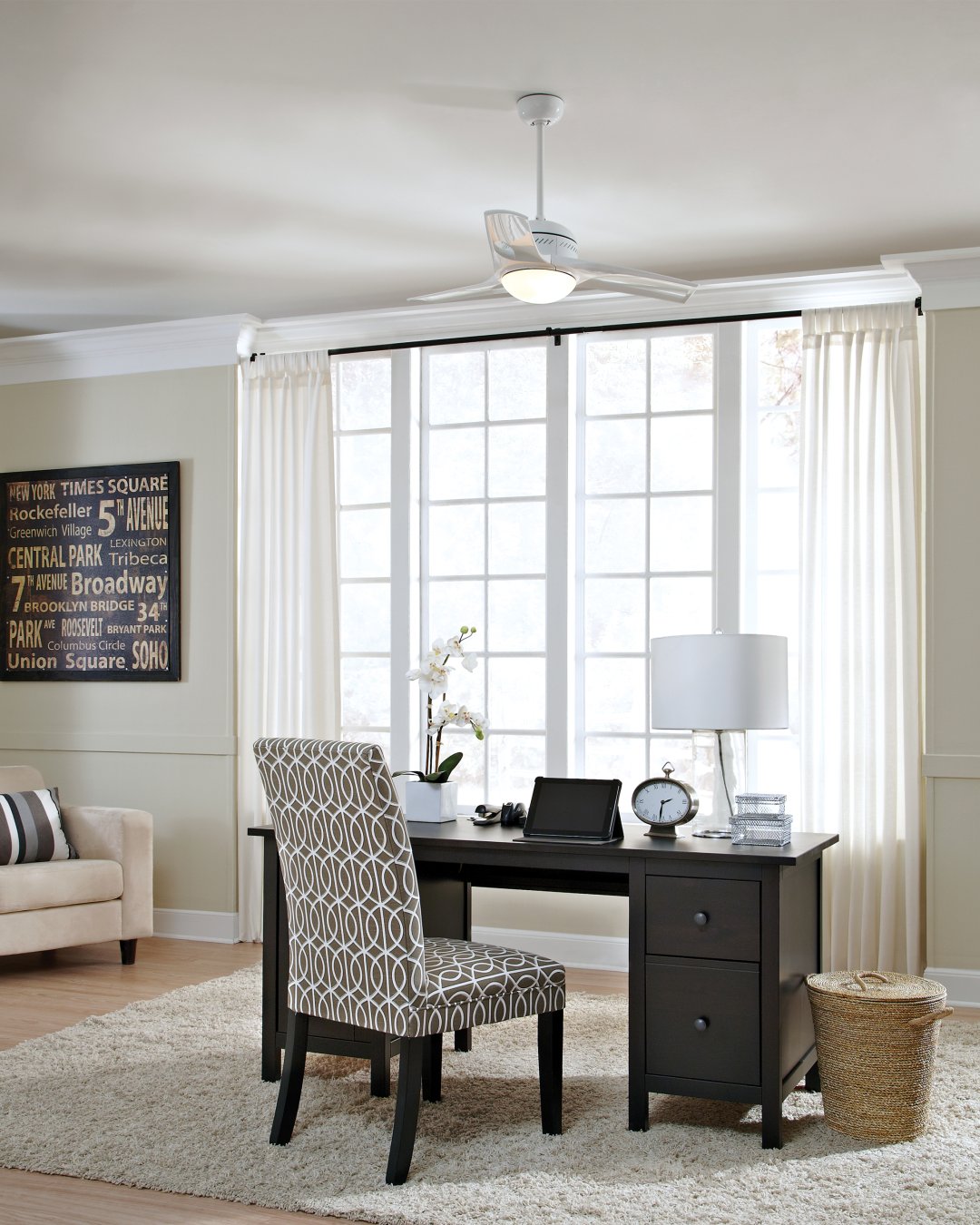 Room Type: Small bedroom, office or bathroom
Fan size: 38" to 52" blade sweeps
Try: Mach Two Ceiling Fan by Monte Carlo Fans (38")
Room Size: 125-300 square feet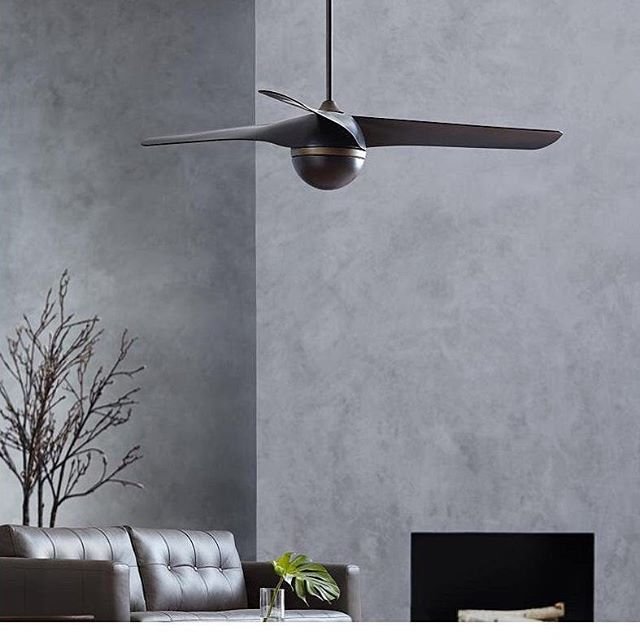 Room Type: Kitchen/dining room, bedroom or living room
Fan Size: 52" to 60" blade sweeps
Try: Akova Fan by Monte Carlo Fans (56")
Room Size: 350-400 square feet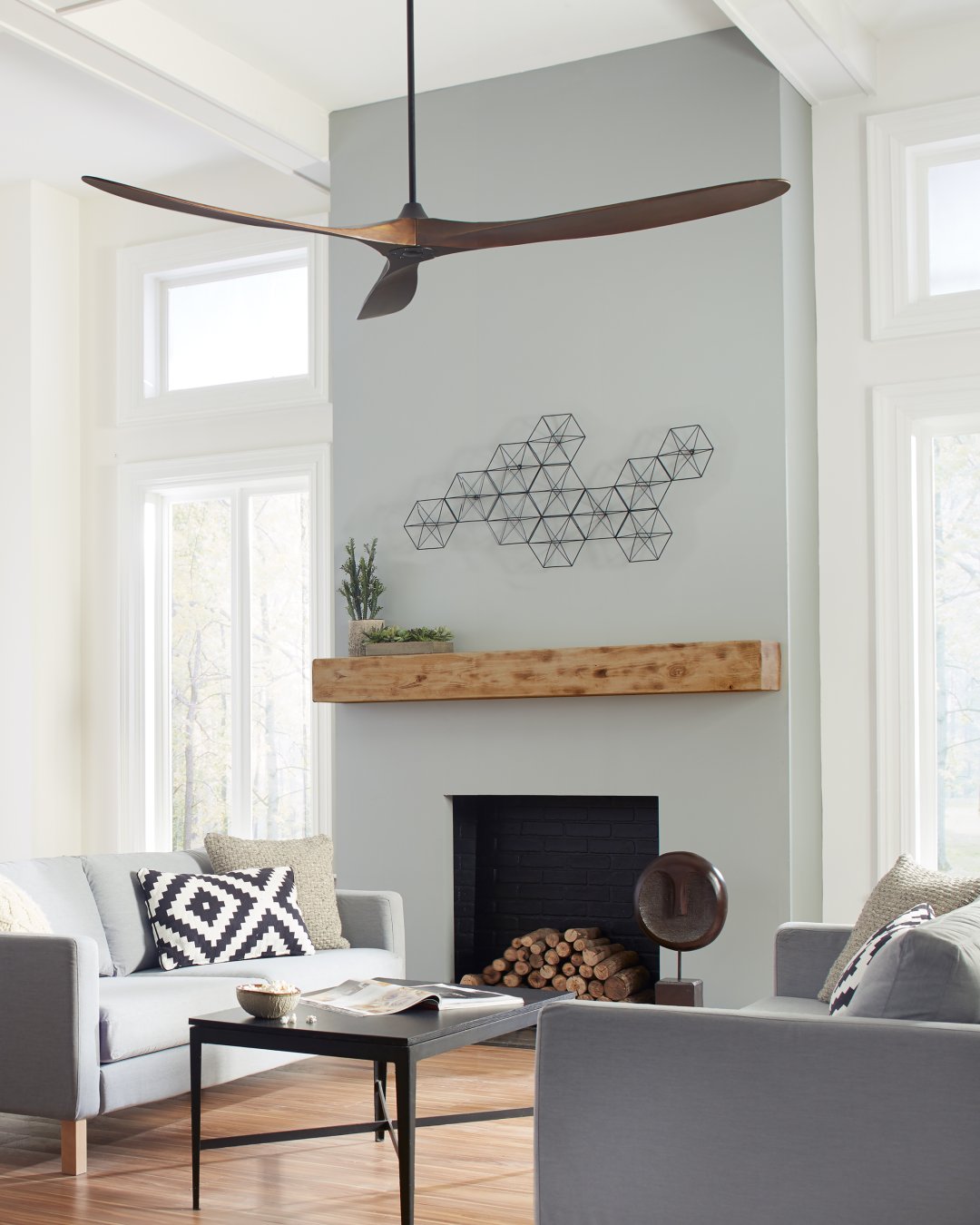 Room Type: Great room or master suite
Fan Size: 60" to 99" blade sweeps
Try: Maverick Super Max Ceiling Fan by Monte Carlo Fans (88")
Ceiling Height
In addition to square footage, room height is also important to ensure a fan meets the requirements of an intended space. Manufacturers usually offer several mounting options for these varying height needs:
Flush Mount/Hugger Fans

This type of mount is recommended for 8' ceilings. By eliminating a fan's downrod, the hugger option saves 4-6" in length between the fan's motor housing and the ceiling.
Close-to-Ceiling Fans

For 9' ceilings, a downrod from 4-8" should be installed between the ceiling canopy and the fan. Installing the blades further away from the ceiling allows for more air circulation and fan efficiency.
Extended Downrod Fans

For ceilings 10' and above, such as great rooms, lofts and expansive entryways, a longer downrod is recommended. Manufacturers usually offer a choice of downrod lengths to hang the fan at the optimal 8' or 9' from the floor.
Sloped Ceilings

For ceilings pitched 25-45°, a special, sloped ceiling canopy must be installed instead of the standard fan canopy. An additional downrod needs to be long enough for the fan blades to turn without striking the ceiling.
The Right Materials and Ratings for the Right Location
Outdoor fans have different ratings and materials than indoor. While the most common materials used for an indoor ceiling fan blade are plywood or real hardwood such as balsa (which is light in weight), outdoor fan blades should be made with a special material that's a mix of thermoplastic and polymer, known as Acrylonitrile Butadiene Styrene—or ABS for short.
Ceiling fan safety ratings refer to where the fans can be operated. Fans to be installed in damp indoor rooms should be Damp-rated, and those to be installed outdoors should be either Damp- or Wet-rated. For example, a bathroom with a tub or shower should have a UL-listed, Damp-rated fan. A fan installed in an outdoor, fully covered area that won't have direct contact with environmental conditions should have a UL-listed, Damp rating. But if the fan is going to be directly exposed, such as in an area where rain and snow can enter the space, it must be UL-listed, Wet-rated. According to ENERGY STAR® and Consumer Reports magazine, Damp- and Wet-rated fans have other features in addition to ABS, such as sealed moisture-resistant motors, rust-resistant housings and stainless steel hardware.
What's Your Control Preference?
Different controls are available for ceiling fans—either a pull chain, handheld remote or wall remote. Most fans with a pull chain can be retrofitted for a remote, but of course, that adds a cost after the fan purchase. So consider the type of control you'd like best before you buy:
Some homeowners like pull chains because they are most reliable, and there's no remote to lose. Disadvantages can include not being able to see what speed the fan's on, the chain being hard to reach if on a high ceiling, or the chain is too low for fans mounted on low ceilings.
The most desirous thing about a handheld remote is it can control the fan anywhere in the room, and it's especially good for bedrooms; however, it can get lost versus a pull chain or a wall remote—and it requires batteries that have to be replaced from time to time.
More and more fan buyers like wall remotes, as they're very reliable, can allow for the separation of fan and light controls, and can't get lost. There are some wall remotes that have a wall holster—they can be used as both a wall and a handheld unit. These are especially suited for great rooms, living rooms, dining rooms and kitchens.
While you're selecting a ceiling fan style that fits your décor, finding the right fan for each space in and around your home should also include considerations of room size, room height, ceiling type, fan ratings, and controls. It's also important to select a fan that has the appropriate air flow for each space (known as "CFM").