Just because those long summer nights seem a bit shorter and the temperature seems a bit cooler doesn't mean you have to remodel your entire home décor. True, the brisk fall season forces us to dig out old sweaters from the closet, shake out spiders from balled up comforters, and perhaps give those grizzly bear slippers a second chance. But, that doesn't mean everything has to change. In fact, there are some modern accessories and other products that remain just as useful and stylish whether its summer or fall…or any other season for that matter.
The following are a few pieces that can help you brighten your space this coming autumn and throughout the year:
Fire for Any Space, Any Season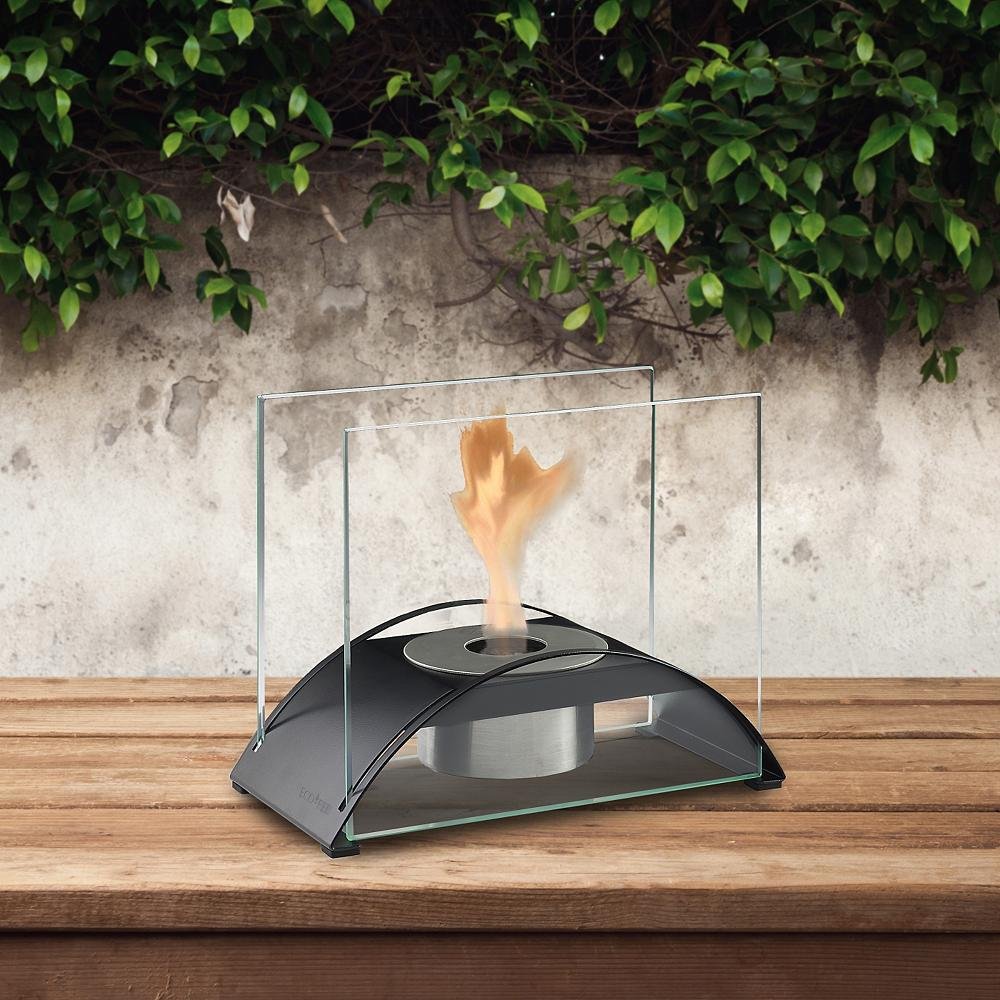 Eco-Feu knows how to keep the fire alive with its Sunset Tabletop Fireplace. This portable, affordable beauty brings the heat no matter what season it happens to be. A curved steel base provides sturdy support, while two panels of clear tempered safety glass house an environmentally friendly, long-lasting bioethanol flame.
Fresh Artwork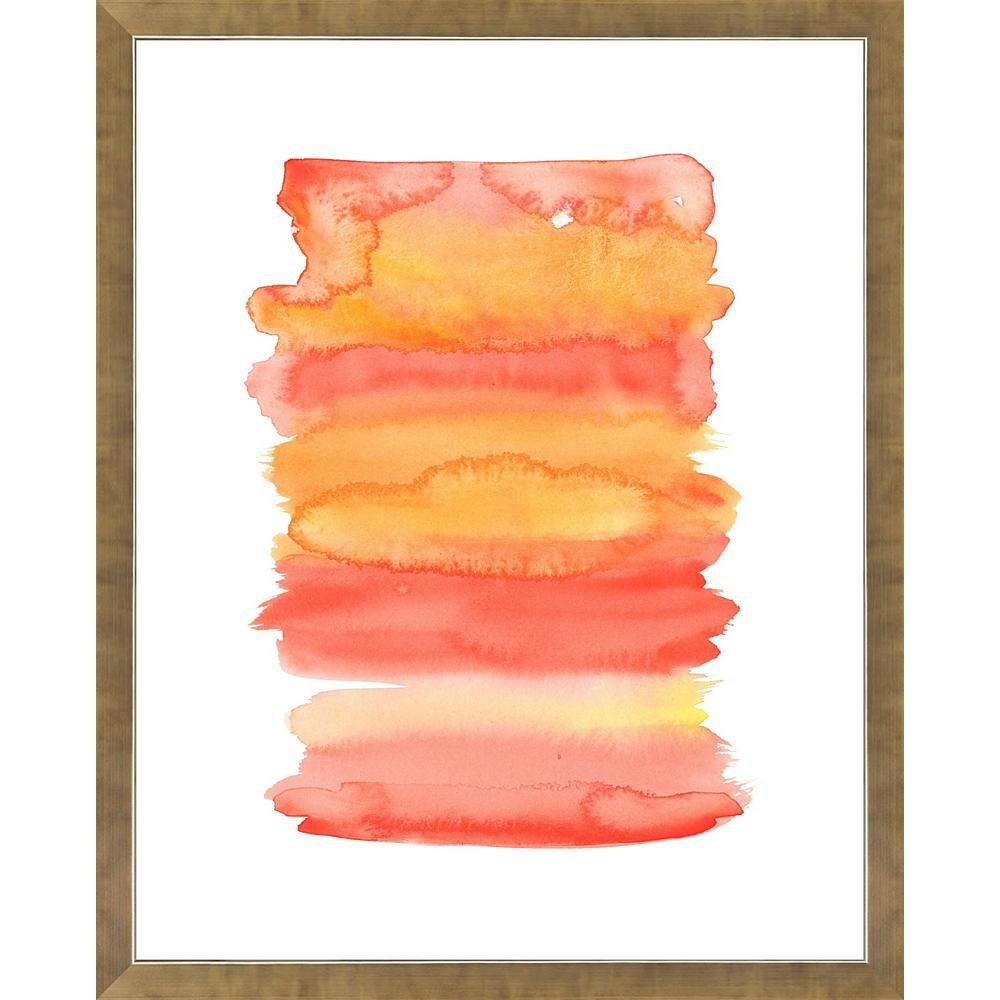 Though summer sunsets come and go with the season, you can bask in its picturesque warmth any time of the year with the Tangerine II by NW Art. This work of art showcases similar splashes of red and orange that, with a simple glance, can take you back to those memorable evenings outside watching the sun go down.
A Ready-for-Anything Lamp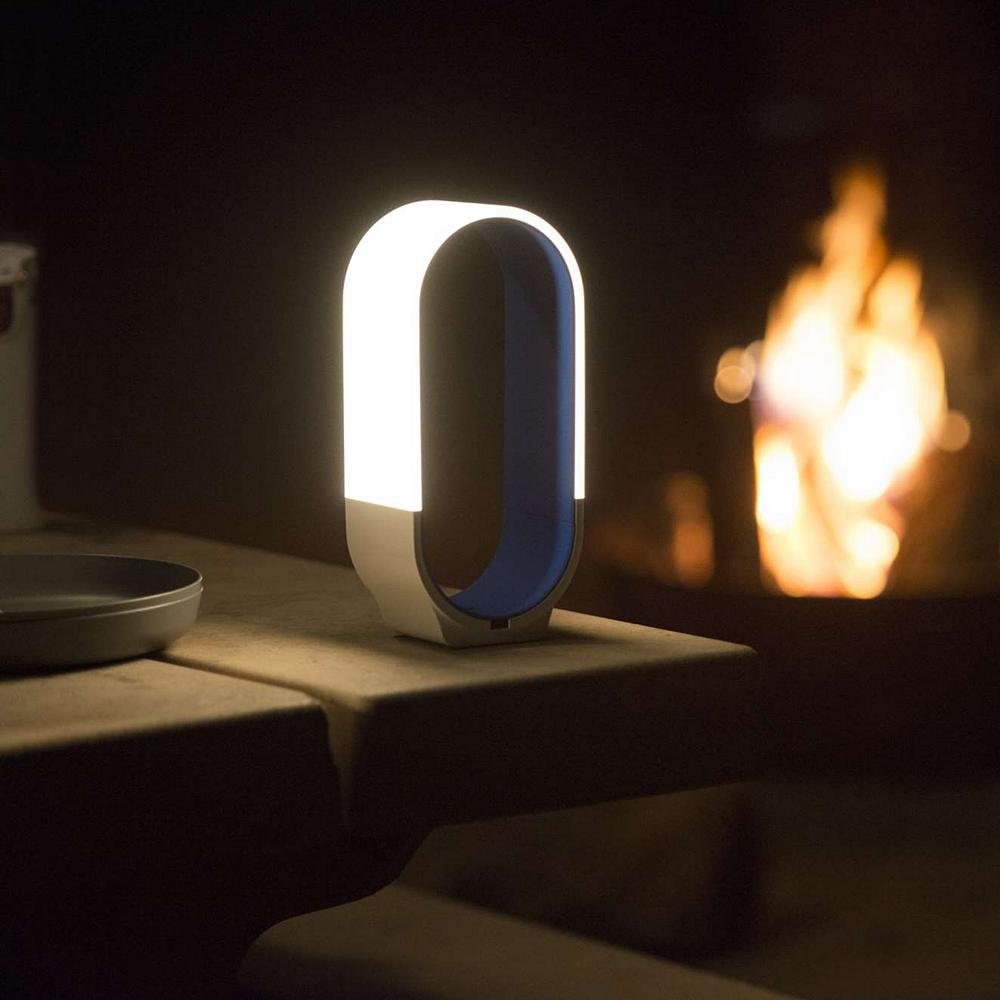 Whether it's a late evening luau or a rainy afternoon, the Mr. GO! Portable Table Lamp is the perfect portable companion, offering dimmable LED lighting in a curvaceous modern package. While available in different finishes, its minimalist design is incredibly versatile, including a faux leather strap for hanging and a sturdy geometric base for simple surface lighting.
A Cozy, Casual Throw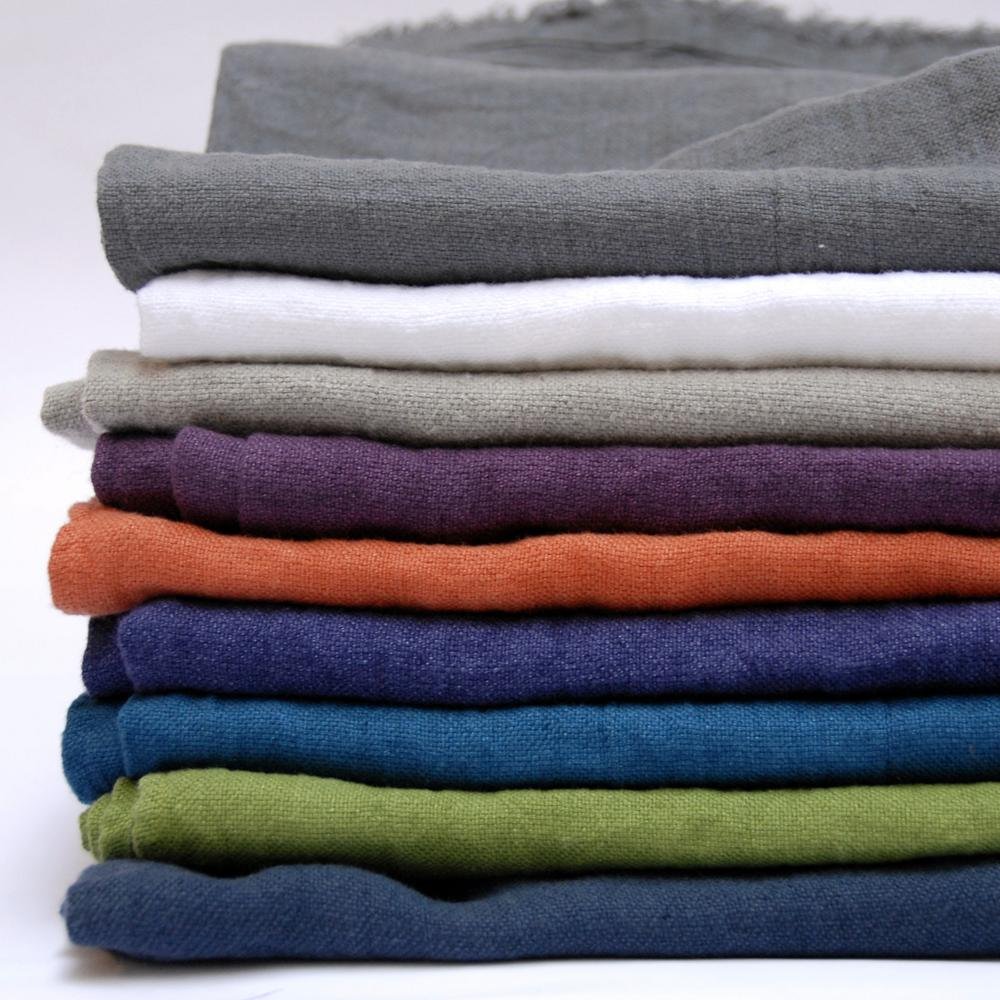 With its uncanny softness and diverse color selection, the EDITH Blanket/Throw can accommodate a variety of settings and seasons. Whether in a summer-esque green or teal, or a fall-leaf orange, this 100% linen fabric allows for quick and easy decoration of a sofa, bed or patio chair and is machine washable for long-term use.
A Great Entertaining Piece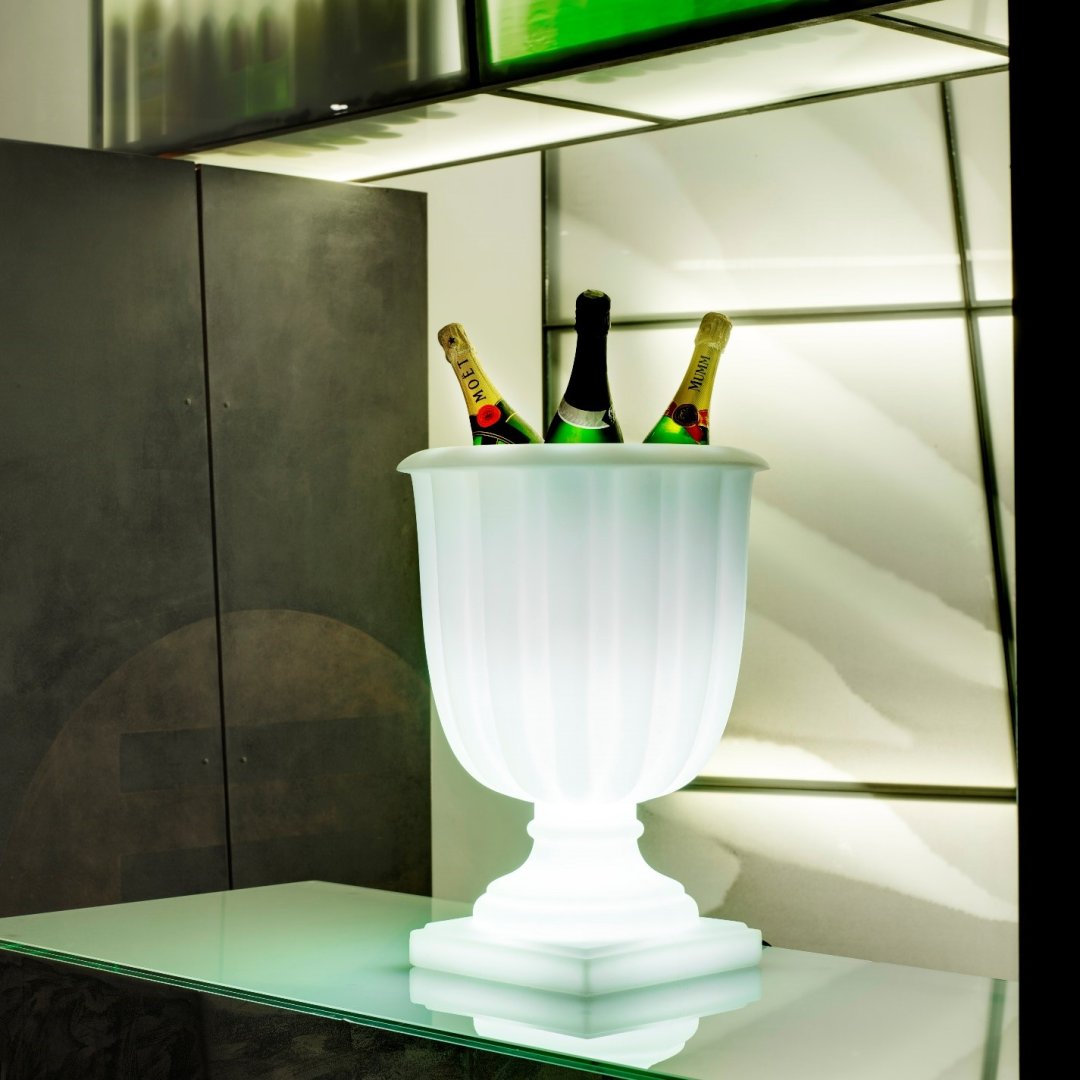 Whether it's summer, fall or any other season, nothing makes your day (or night) quite like a chilled bottle of champagne. And, the Talcy LED Champagne Bucket keeps those bottles ice cold with its classic urn shape and translucent polyethylene body. Not just for outdoor pool parties, this piece fits in just as well beside a fireplace when the temperature cools and the rain starts falling.
Warmer Floors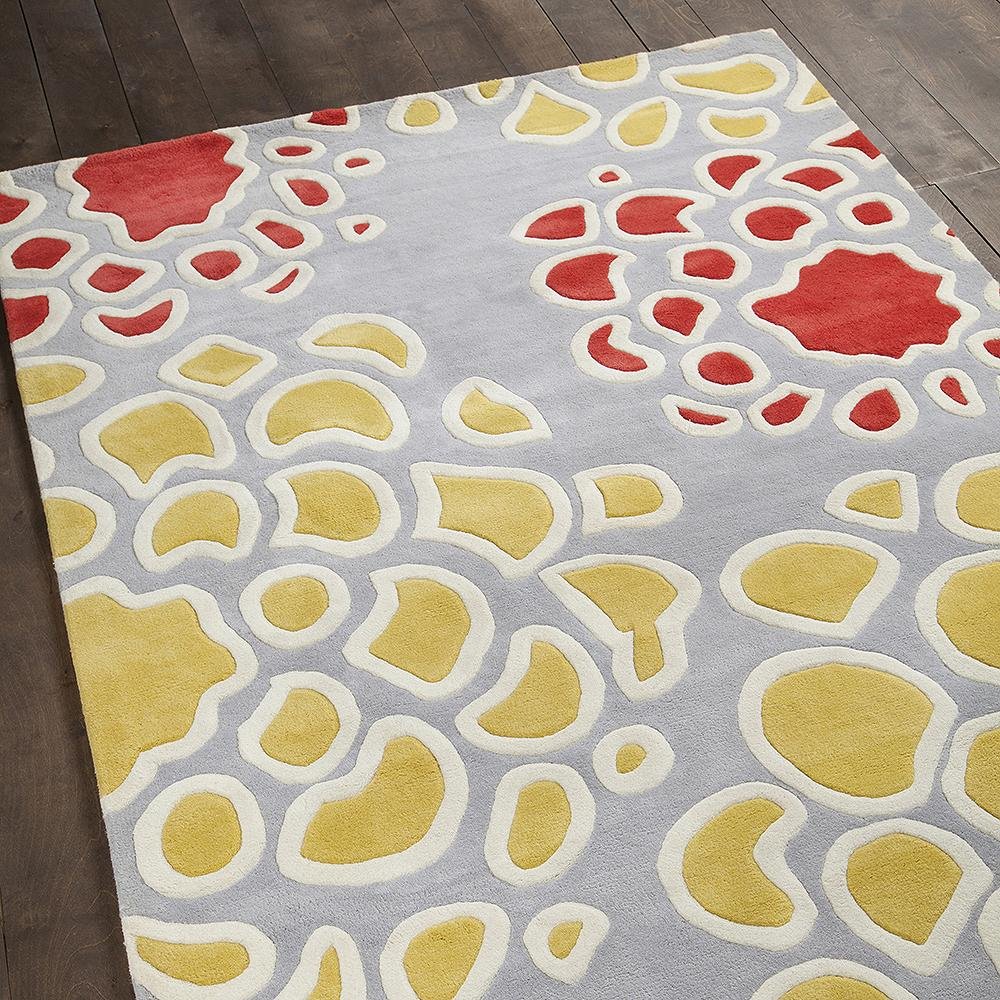 While not conspicuously summer-themed, the Inhabit 21628 Rug has a festive hand-crafted pattern of grey, red and yellow that resembles a cluster of tropical islands or the petals of flowers. This decorative, yet ambiguous design allows the piece to be seasonally versatile, while its pure New Zealand wool keeps its surface renewable, durable and stain-resistant.
Indoor-Outdoor Illumination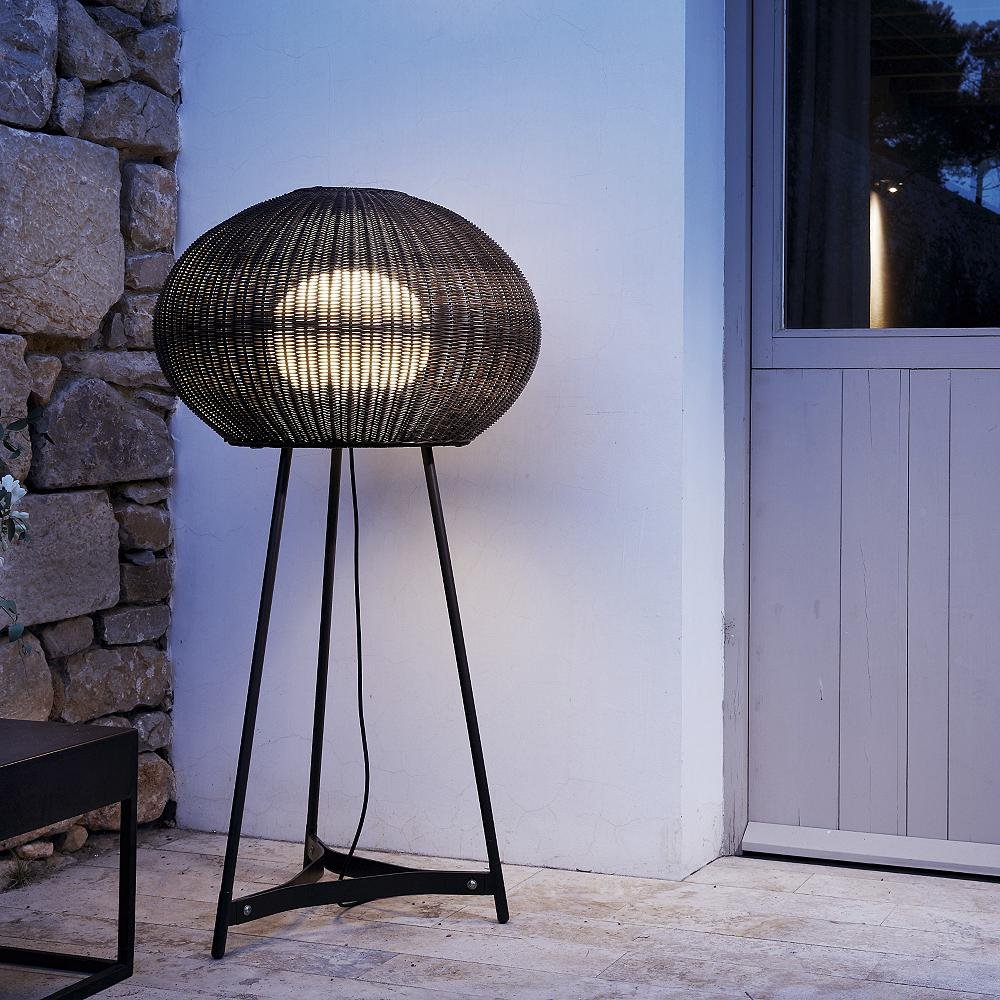 Versatile plug-in floor lamps are another great solution for summer-fall transitions, helping you move and adjust lighting based on the specifics conditions of the season. The Garota Floor Lamp is a perfect example, featuring a natural wicker aesthetic that works both indoors and outdoors and a thin tripodic stem that allows for quick and easy movement.
It's often said that change is difficult, that transition can be tedious and cumbersome. But, it doesn't always have to be that way… at least when it comes to modern accessories and lighting. As mentioned earlier, there are many different products with the kind of function and style that are appropriate all year 'round. So, don't despair! With a little foresight and strategic purchasing, redecorating will seem more like a choice and less like a chore.