With summer in full swing, it's the perfect time to head out into the great outdoors. While not everyone will want to hike up a mountain or do an ocean kayaking trip, there's one activity everyone can agree on: picnicking. Even the least adventurous individuals can't say no to an afternoon of lounging and munching, especially on sunny days.
Turn your next picnic into a full-on soiree by incorporating the perfect mix of trendy gadgets and sophisticated styles with these newfound picnicking favorites. From an over-the-top picnic blanket, to a stylish portable grill, we've got you covered for a successful afternoon of dining al fresco. It's time to bring everyone together–outside!
Find the perfect location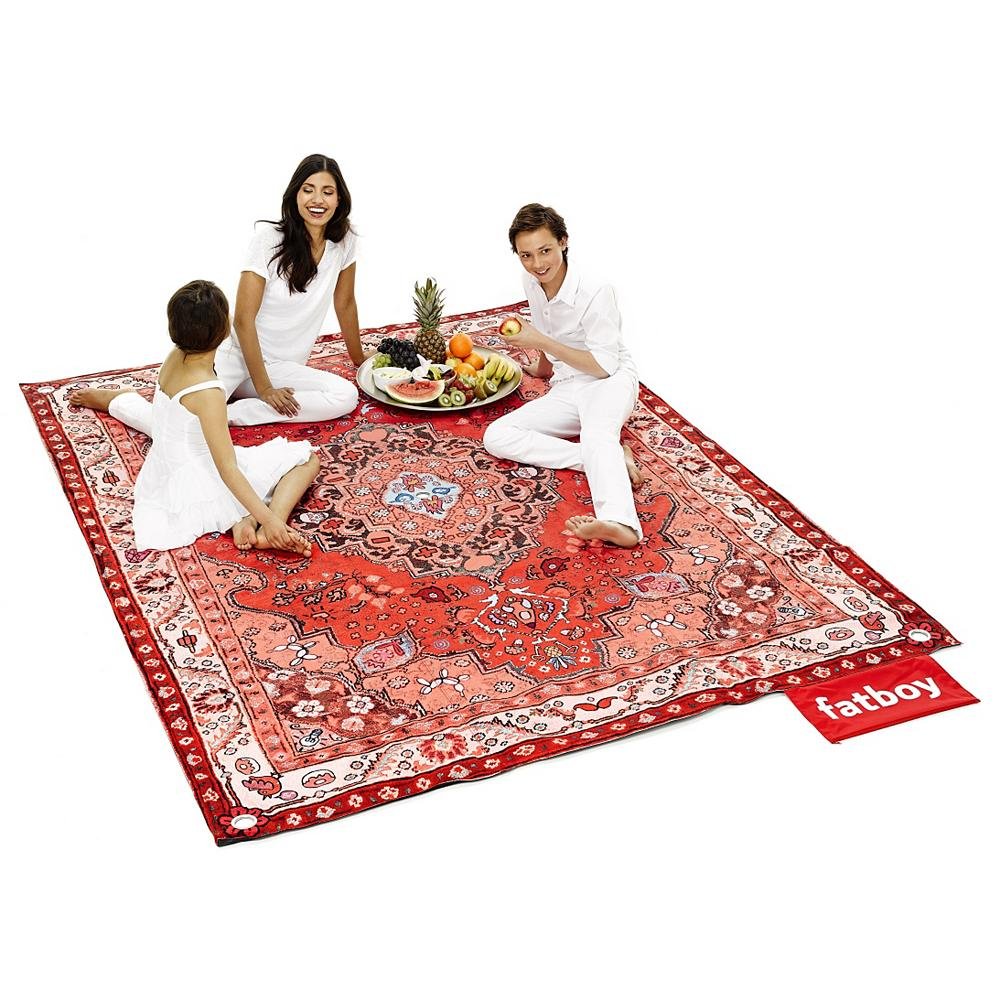 Where would you love to host a picnic? From a wooded park to the beach, the most important thing to remember is a ground cover. A checked blanket is classic. But for an updated, bohemian look, this all-weather lounger takes a parkside lunch to the next level. The blanket has all of the design appeal of an oriental rug, with the brilliant functionality of a weather-proofed cover. Its kit even comes with pegs to secure the blanket to the ground, a guaranteed step up from the usual towels or fleece.
To set the scene for your perfect picnic, lay this lounger out on the lawn first thing upon arrival. Your guests will immediately feel like they're in a glamorous, boho atmosphere, even if you've just set up in the park around the corner. For anyone who might not be comfortable sitting on the ground, folding chairs can be easily transported to your picnic area for convenient above-ground seating.
Plan a fresh, cravable menu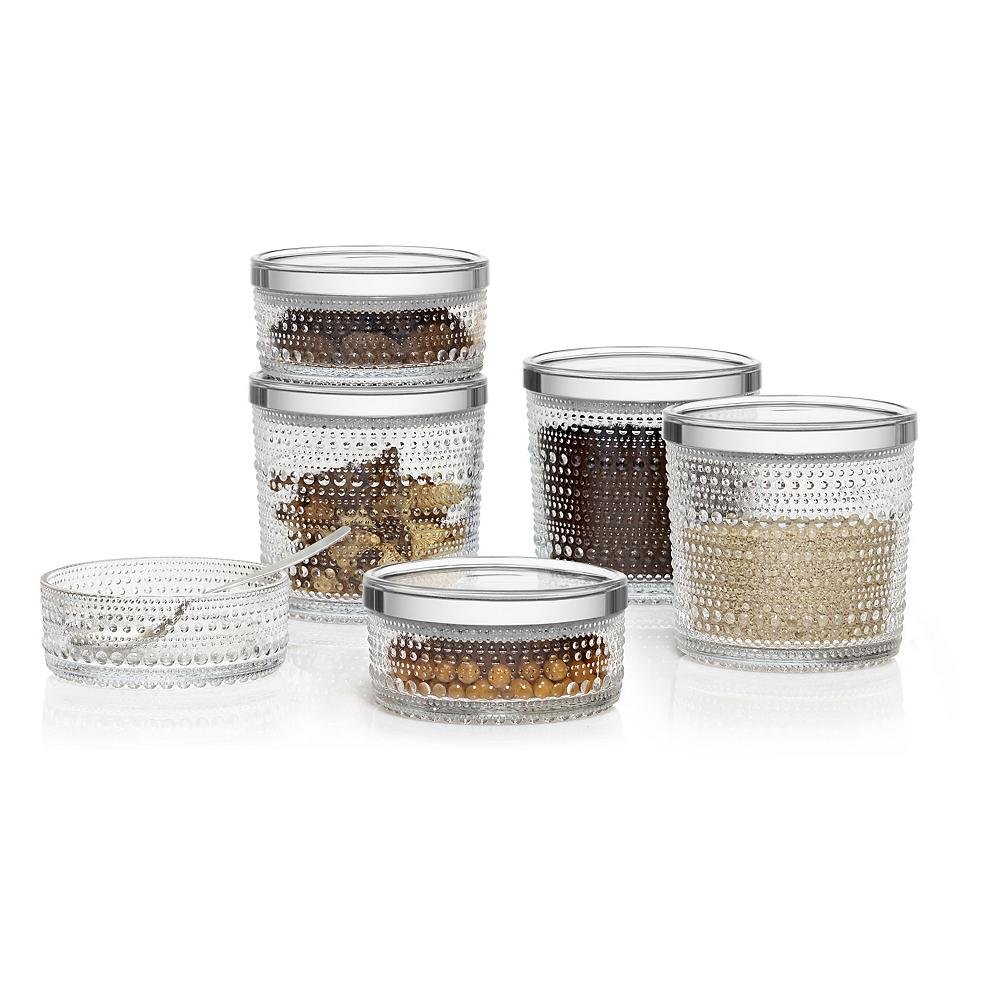 When planning an outdoor meal, the menu is crucial. Focus on foods that can stay fresh when they're stored: grain salads, chopped fruit and soft cheeses are all perfect for outdoor munching. To get your nibbles to your picnic destination safely, and then serve them stylishly, store and present everything in elegant glass jars.
Plastic-free containers are eco-friendly and reusable. But most importantly, they make any snack look elegant. Just open the lids and arrange the containers on the blanket or table, and your premade snacks will immediately look like an upscale buffet.
Be liberal with the libations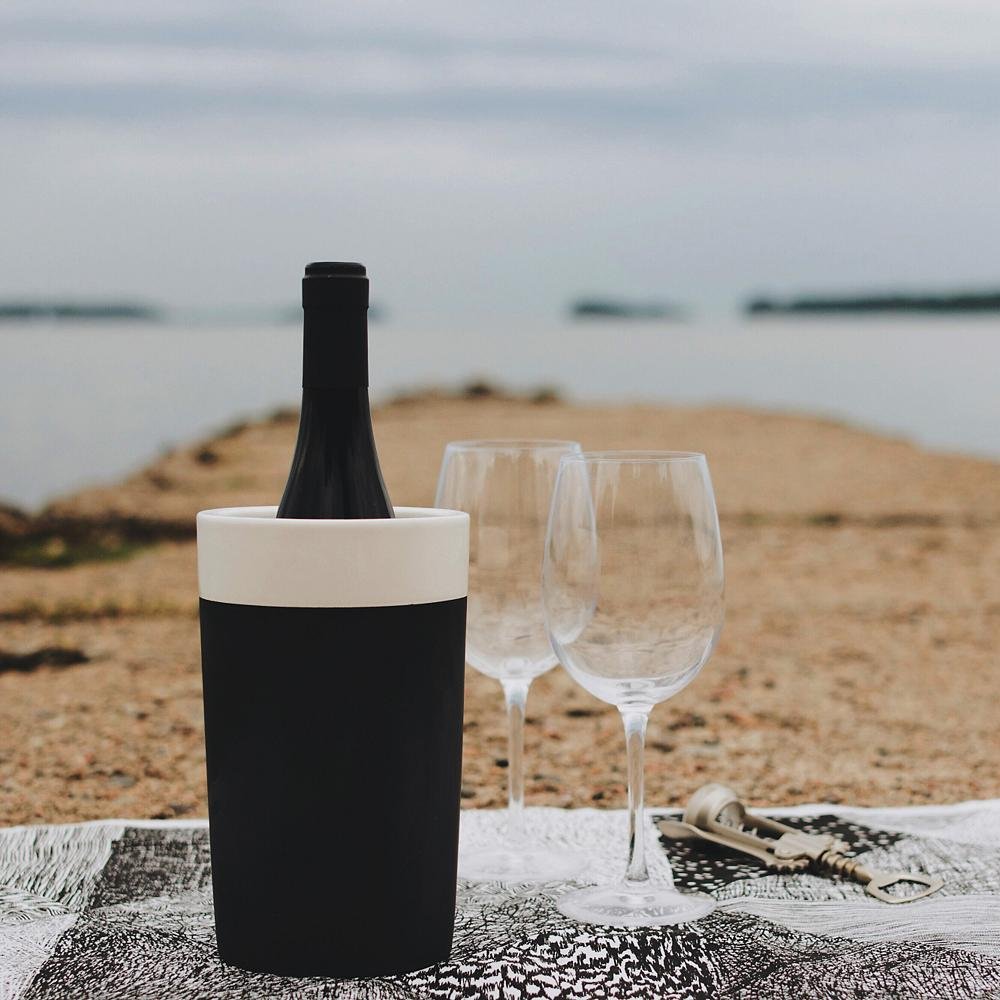 Any occasion to be out in fresh air with friends is a reason to celebrate; be sure to pack something delicious to drink. White and rosé wines are the ideal accompaniments to summer fruit and cheese; be sure to pack one bottle for every four guests, or less if there are more reasons to celebrate.
An ice bucket is the most obvious choice for keeping white wines at the ideal temperature. But even if you don't have access to ice, you can still keep chilled bottles cool–and impress your fellow picnickers. The ceramic wine cooler show here, for example, can keep wine chilled for hours after just a quick dip in water.
Don't forget your tools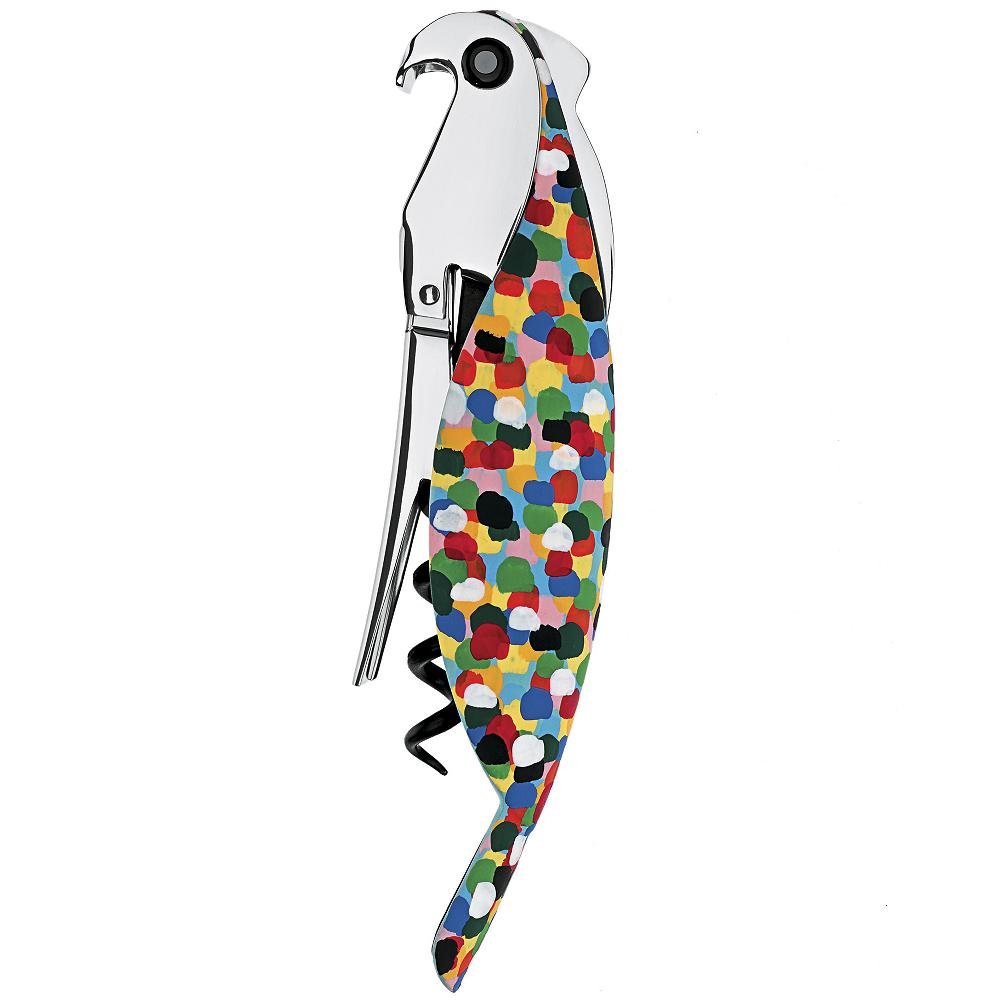 The easiest thing to forget on an afternoon picnic? Smaller essentials like bottle openers and corkscrews often fail to make it into the basket. Fortunately, you'll never forget this funky parrot corkscrew. Fun and functional designs like this are the perfect conversation starter and all-around fun picnic accessory. Stow it in your picnic storage and take it out to–ahem–stretch its wings once your guests arrive. With chilled wine open, and snacks beautifully displayed on your blanket, you're instantly set up for success.
When in doubt, grill something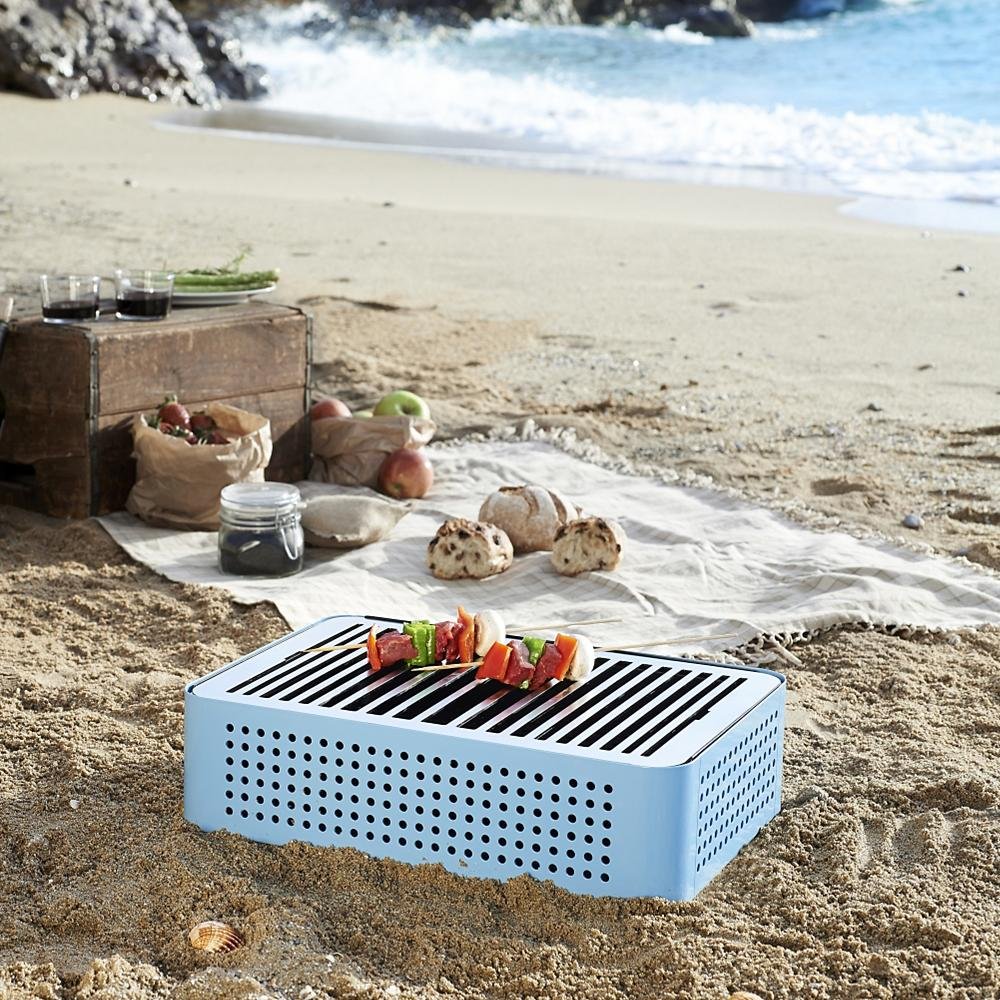 If you're looking to really "wow" with your menu, a portable grill is your ticket to success. After you've set the scene for your outdoor meal, bring out marinated vegetables or skewers to cook while your guests relax and recline. This little cooker's most impressive feature? Its steel exterior means that food will cook quickly without burning the picnic bench. You'll have a hot main course ready in no time, the perfect way to complete your ideal picnic.
Have fun!
Entertaining outside can seem challenging, but with the right tools, it's a breeze! Remember to relax, enjoy food and friends throughout the day and to toast to summer! Cheers!