Oftentimes, lighting a small room can be just as challenging as lighting a large one. But if done correctly, you can make that small room—or small apartment—look larger and achieve the right level of brightness and openness with the proper lighting fixture choices. After thinking through the room's form, function and size (and if you're renting, checking with your landlord first!), consider these five basic lighting tips for lighting small spaces.
Layer the Light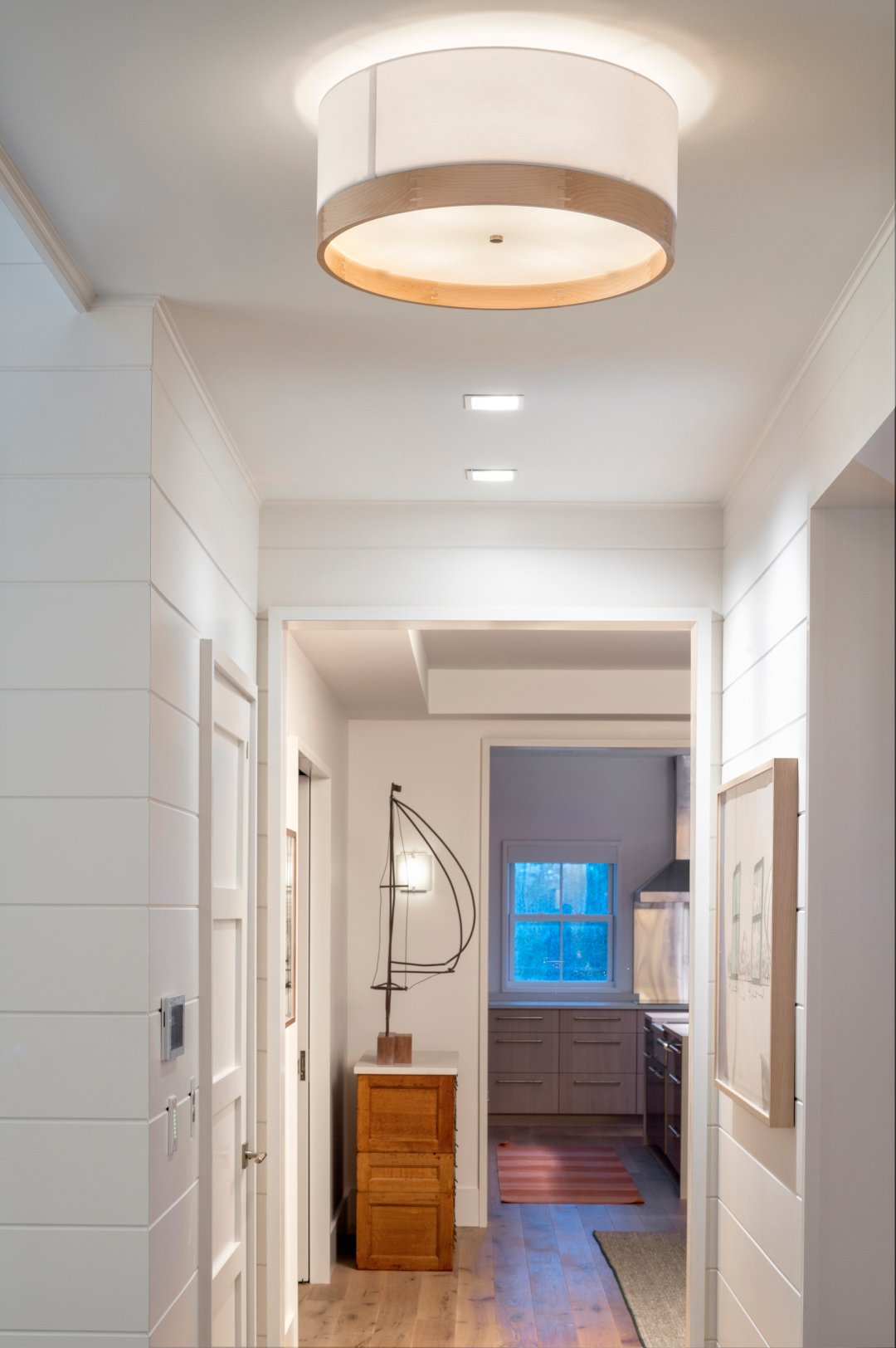 Small rooms will look even more miniature by relying on only one type of light. There are three types of lighting you should use to best illuminate a space—no matter what the size—but particularly for small ones. There's ambient lighting (or general lighting); task lighting to focus light for performing specific tasks such as food prep, reading or shaving or applying makeup; and then there's accent lighting, which creates drama, such as drawing attention to a piece of art or architectural feature. Even residential hallways, which are typically on the narrow side, could benefit from this layered light approach as well.
Leverage Wall and Ceiling Spaces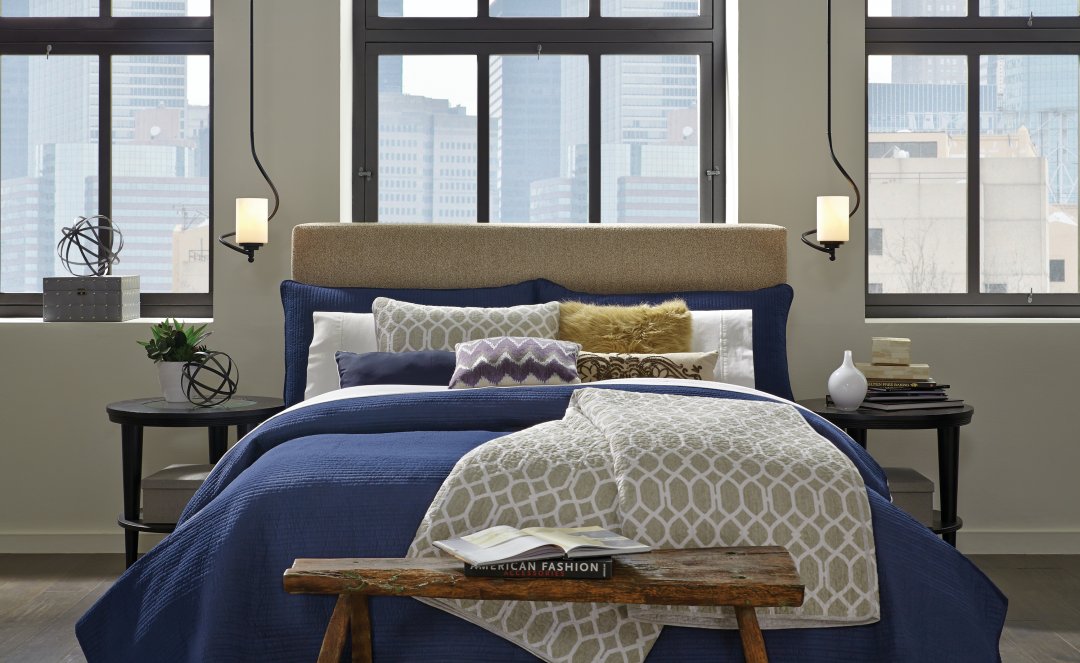 Fully leverage the walls and ceilings in a small room to efficiently add light, save precious floor space and help alleviate clutter. For example, consider wall sconces or pendants to read by or to flank a bed or bathroom mirror.
Track Lighting Meets Many Needs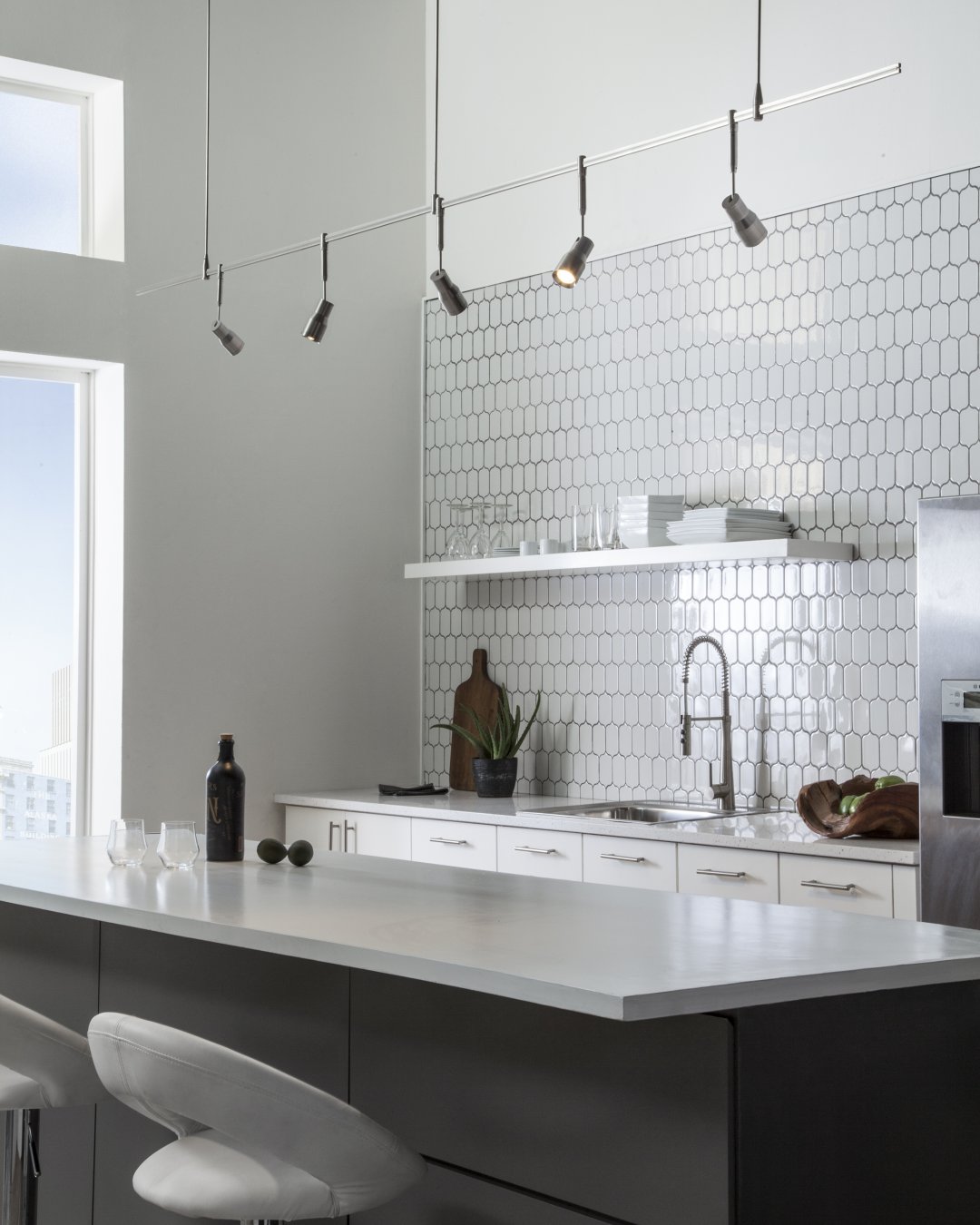 Track lighting is a wonderful solution to enhance small spaces, as it can add ambient, task and accent light all in one system. While you may think that track lighting is bulky, today's LED technology has actually enabled lighting designers and engineers to create sleek track rail systems that support streamlined spot heads and, if desired, pendants. The spot heads can be aimed for task and accent light, while both spots and pendants can provide general illumination. It's also a good choice because track lighting can be connected to a single junction box, which eliminates ripping out drywall or ceilings.
Utilize Statement Ceiling Lighting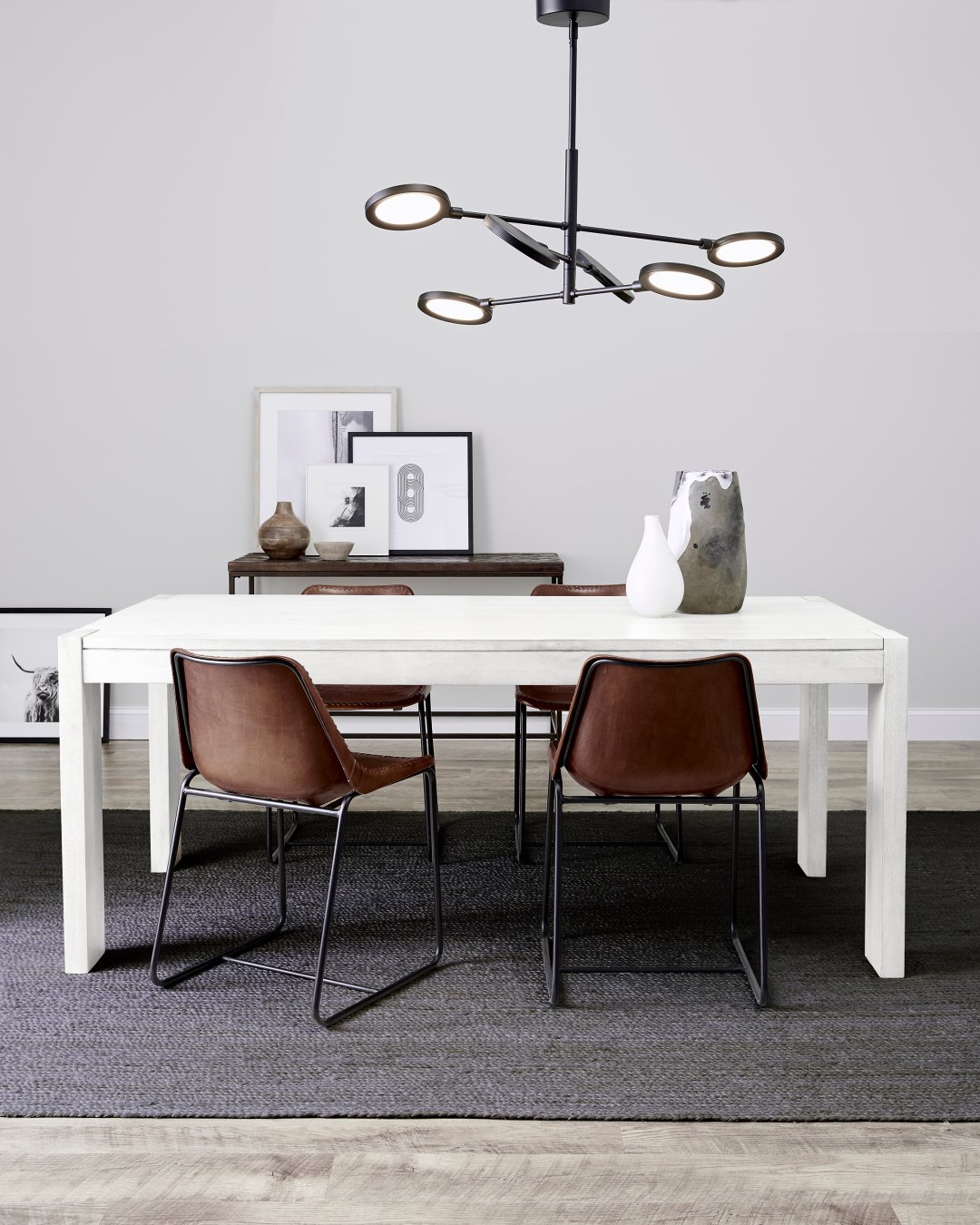 For a small room, you'd think you should use small lights, right? That's not necessarily the case. Integrating a bold chandelier will direct focus upward and create the perception that a modest room is larger. If you have low ceilings, look for fixtures that have a thinner profile, such as a linear suspension light.
Don't Forget Task Lighting in a Small Kitchen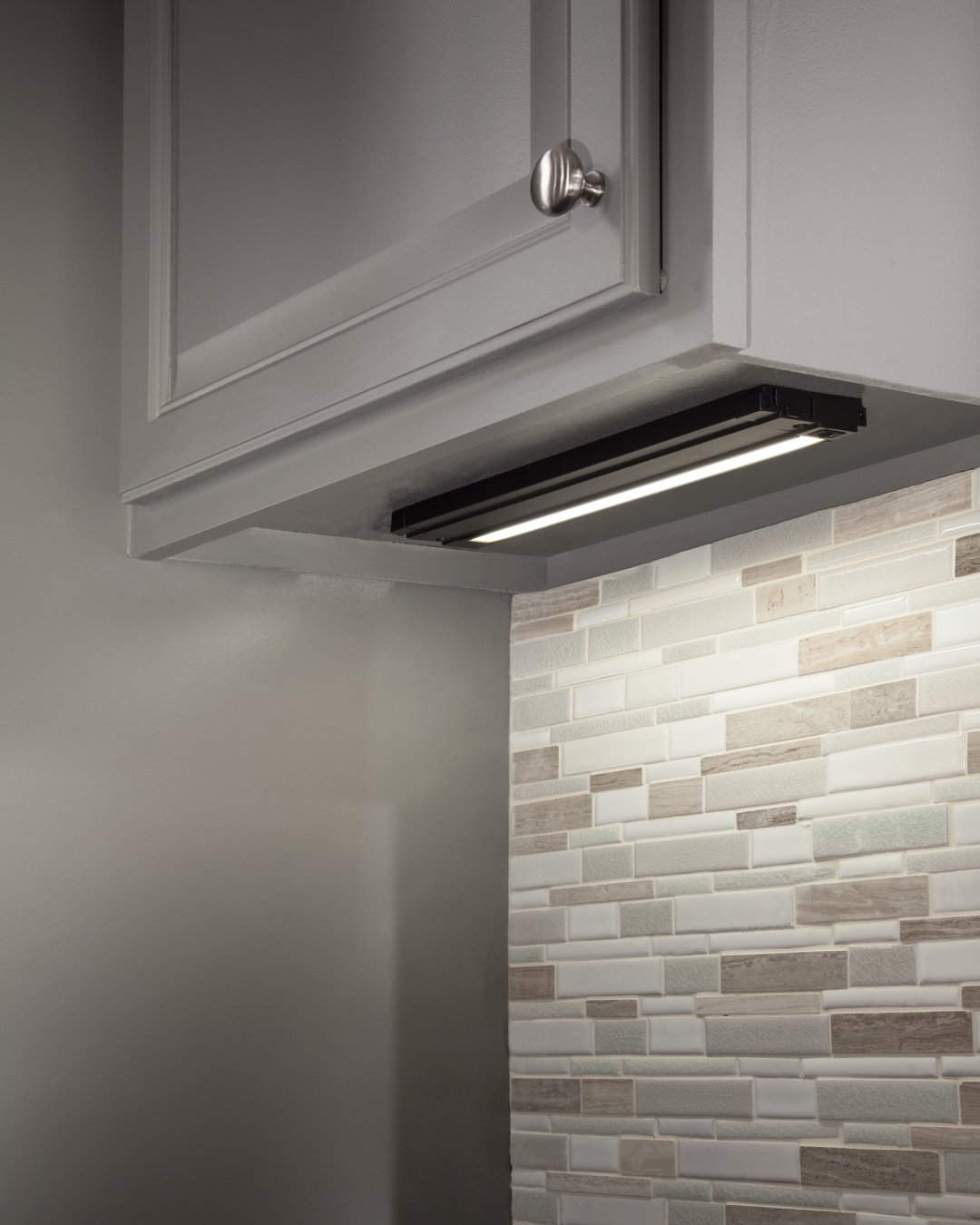 Undercabinet task lighting is a secret weapon for making a kitchen appear larger. Not only does it add another layer of light, but using superior undercabinet task lighting illuminates food prep countertops below without any undesirable glares or shadows. This type of lighting in a kitchen is best accomplished with slim, self-contained LED products. Not only are they energy-efficient, they're also unobtrusive, which helps keep a kitchen neat and orderly.
The most important thing to remember when illuminating smaller room is to not rely on a single light source. Layering light is important, as it spreads focus across the whole room. If you follow these interior lighting tips, you should be successful at creating the illusion that your small spaces are larger than they really are.