Holiday hosting is right around the corner. That means bringing out your best linens and silverware for the perfect tabletop setting…but don't let this limit you to a Norman Rockwell-esque scene. If you gravitate toward modern design like myself, there are plenty of tablescapes that are a better fit for the times. So, in the spirit of modern dining and décor, find inspiration among these 3 stunning looks that will have your guests asking you to host every single year:
Go for Gold
This tablescape is just too glitzy for words. Every element is dripping with gilded metals, yet manages to highlight the darker tones without feeling over the top. The sinuous candelabra is the perfect modern centerpiece, and references each golden detail back to the center of the table. The blue velvet chairs achieve a regal look, and the candles simply set the mood.
Get the look: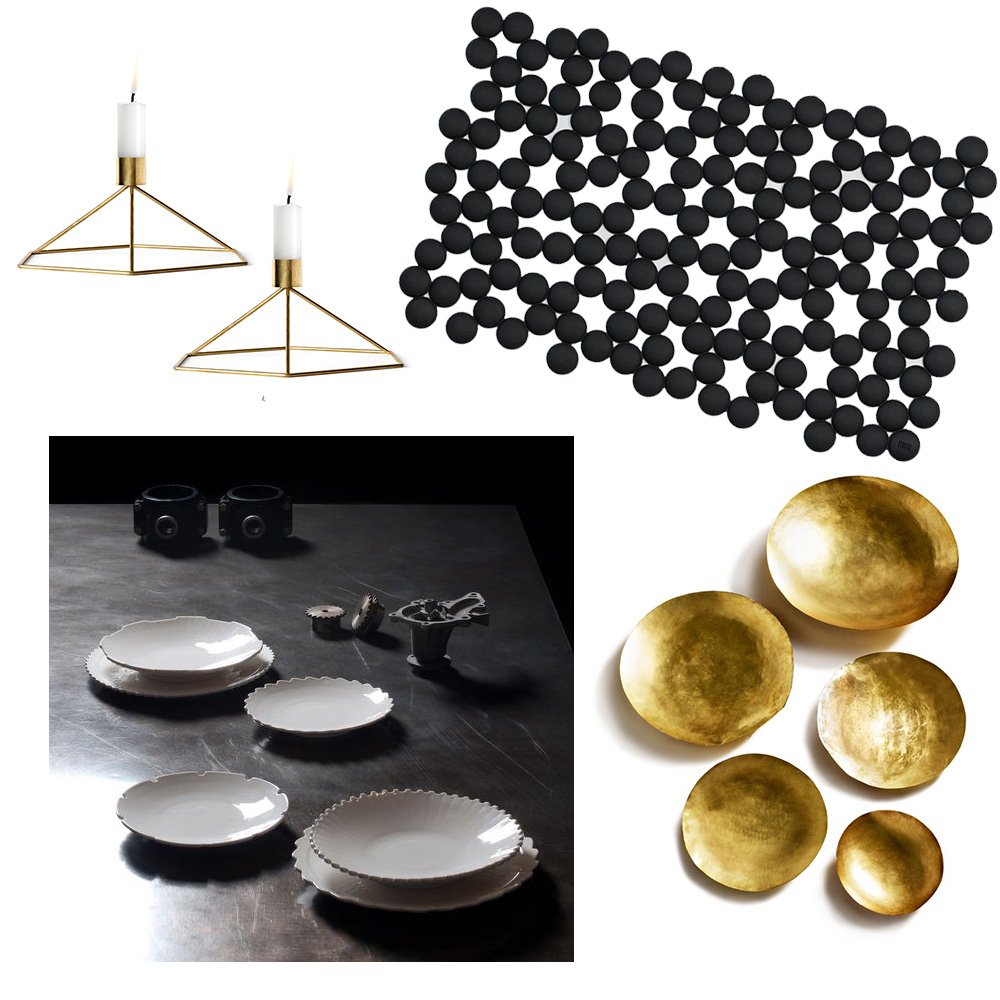 The Dark Side
This slate colored setting is all about subtle refinement. The décor may be dark…but I wouldn't call it moody. This tabletop is actually quite minimal in its decoration, but uses the food and floral arrangements to add pops of color. This look is both simple yet daring, and besides, black never goes out of style.
Get the look: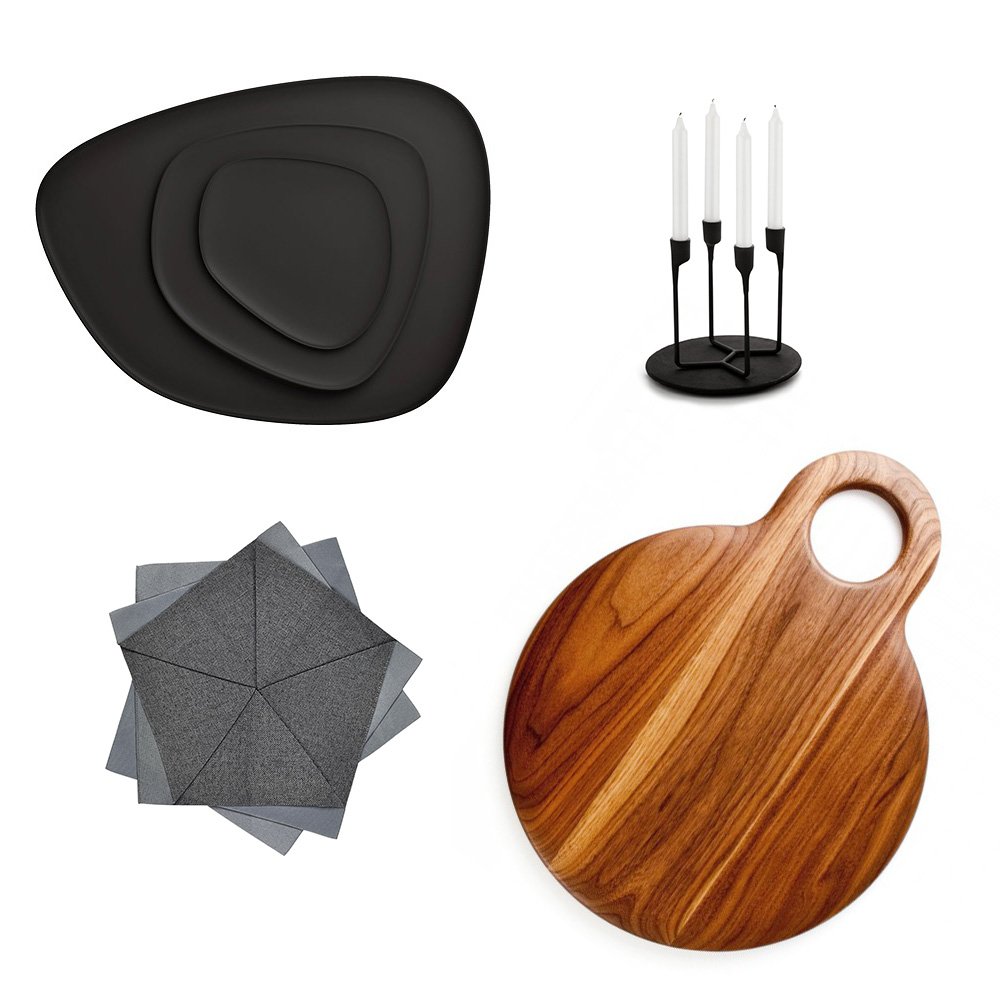 Marble and Copper
Copper is a tried and true way to add some warmth to an interior space, and when paired with white marble like this, the result is a wintery tablescape that is as cozy as it is sophisticated. Splashes of brass complement this flawless arrangement, and lend the tabletop a modern look of mixed metals. Sprinkled with evergreen branches, this table typifies a rustic modern feel, and the lantern adds a comforting flame for ambience.
Get the look: