Sometimes our real estate dreams don't match up with our real estate realties.
That formal dining room that we had to have during the house hunt? It did not magically make us stop eating dinner at the kitchen island. That guest bedroom that would allow you to entertain the most far-out-of-town friends on a regular basis? It quickly became the inevitable dumping ground for everything that didn't "fit" somewhere else in the house.
It's easy to have grand plans for your space, only to have certain rooms languish away. The key to making every room in the house useful is to design it for what you would truly use it for. Don't plan a room that doesn't have a plan for actual use (we're looking at you, untouchable living room). Here are a few ways to turn those dead zone rooms on their head into something that you and your family will actually use—and love.
The Formal Dining Space Turned Reading Room
The formal dining room was a staple of pre-war homes and has seen a resurgence as floor plans continued to balloon over the last half century. Even for myself, the concept of a formal dining room is hugely appealing. But a done-up dinner table every night is just not how most of us live our lives. So what do you do with that lonely room?
I've dreamed of my own library for a long time, and love the idea of using this space as a reading room. My stack of unread books is starting to overwhelm the capacity of the nightstand zone, and would look mighty grand filling a set of few modular bookshelves in the dining room. You can ditch the dining room set up in favor of a reading space all together, or work with a more traditional dining room set up that can quickly transform to a reading and homework zone.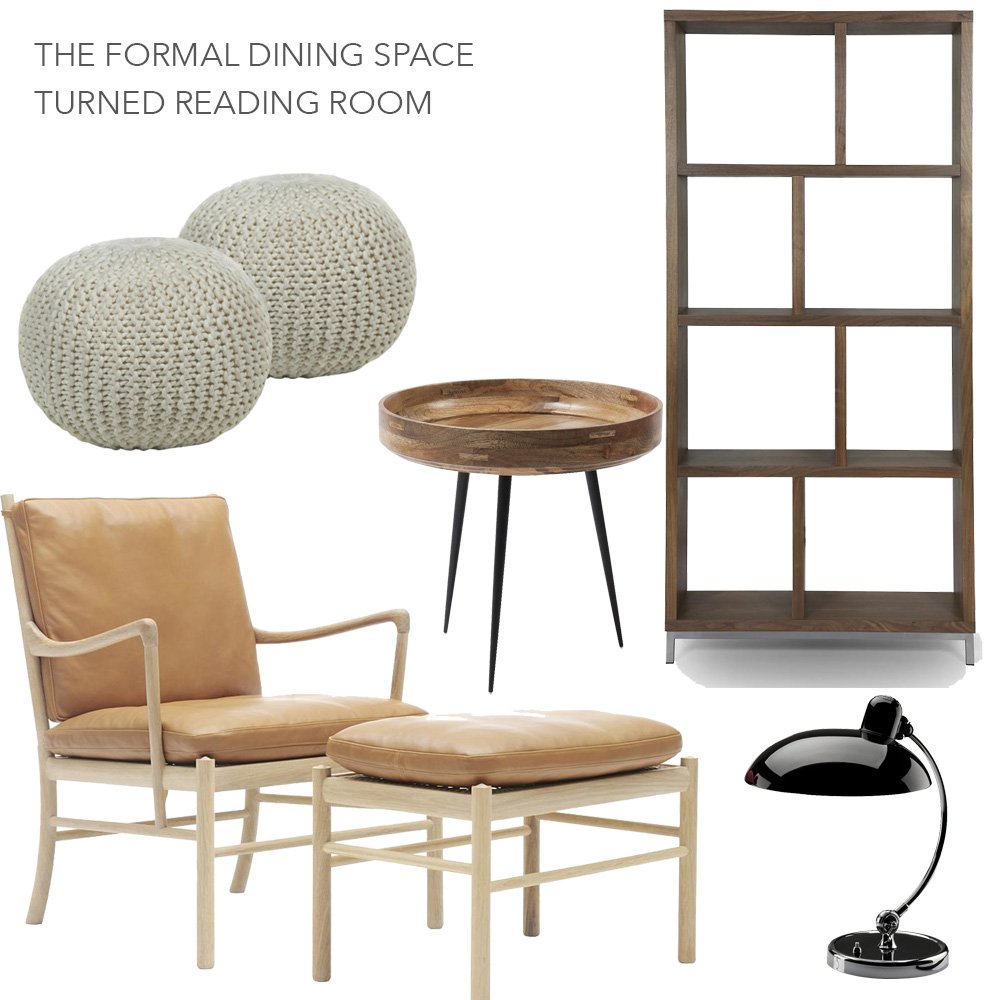 The "Guest" Bedroom Turned Media Room
Upsizing our spaces often leads to a few empty rooms that we'll eventually dub the "guest room." But this space typically falls to the back of the line when we are furnishing or decorating a new home. And if you do furnish the spare room, it's all-too-often as an untouched office that piles up paperwork. In my case, that spare room became a dumping zone for all the bits and pieces that did not have a home yet.
Try turning that spare space into your own media room. If your home is too small for a family room or a lounge, there's no reason your guest room can't serve as your own home theater. Bonus: Your TV will seem even bigger in the smaller space. Add a deep, squishy sofa and some lounge chairs for comfortable seating. Add a pair of diffused wall sconces on a dimmer for that full theater effect and some small side tables for your favorite movie-time drinks and snacks. You could even have this room play double duty with a convertible sofa bed that can sleep guests when needed.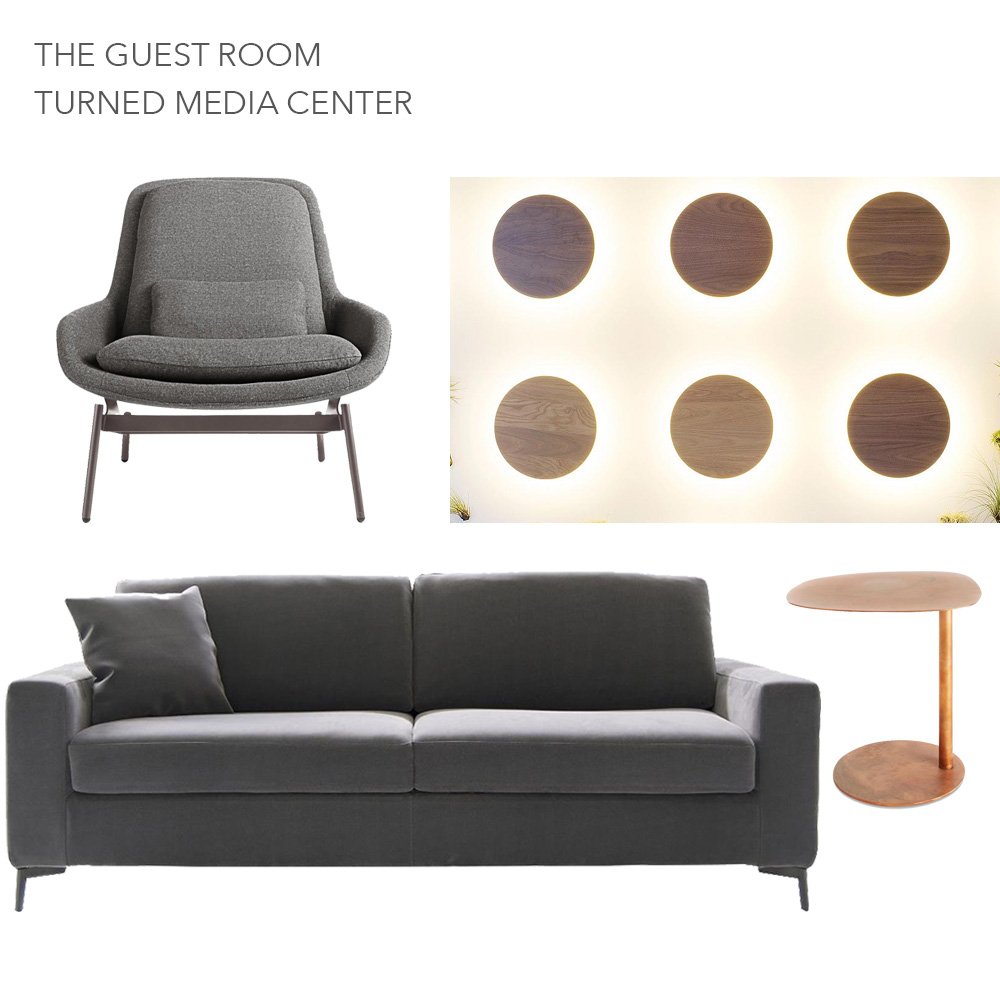 The Formal Living Room Turned Art Gallery
Another victim of contemporary living, the "formal" living room can still be found in many homes. And while you may have pictured this space regularly filled with friends, wine and laughter, the sad fact is that most formal living rooms are simple a thoroughfare to the more-favored family room.
The solution? Take advantage of the transitional nature of this space and the location towards the front of the house and try converting it into your personal Guggenheim. After all, an on-display art collection does not need to be limited to the rich and powerful. Art is all around us, and as local art events grow and the internet makes art more accessible, we can all create a collection that we're proud to show off in our own homes.
There are many ways to display art, so find the one that speaks to you the most. If you like larger canvases, choose several large pieces on clean white walls and individual art lights for a gallery look. For richer texture, go for a classic salon style installation and stack frames on the wall where they fit from floor to ceiling. If you're more into three dimensional work, float a sculpture in the center of the room or along a wall.
To finish of the space, add a few simple benches and chairs and you'll have something you can appreciate on the day to day, but also a stunning space if that friends-and-wine party does actually come together.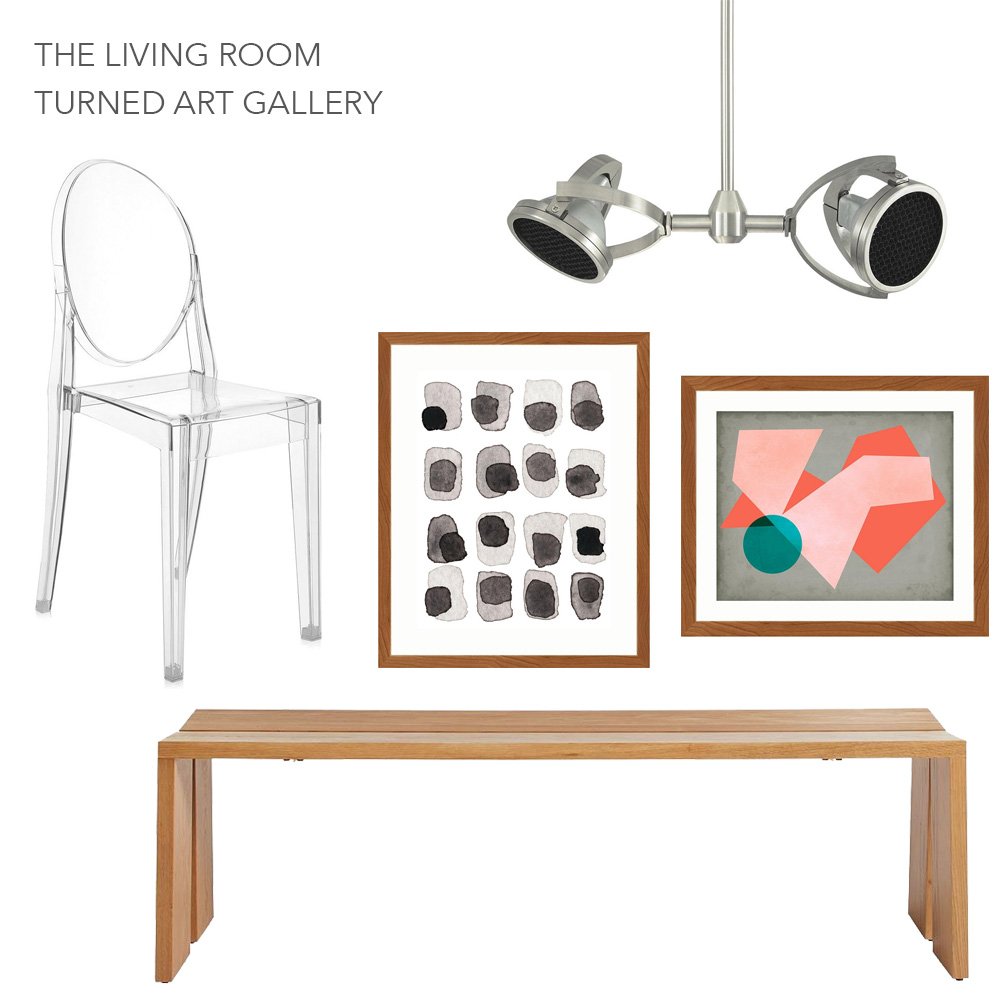 Hope is not lost for that oft-forgotten room. Look past the traditional roles and rules and you'll find plenty of space for your passion and hobbies to fit right in and create a home you've always dreamed about.